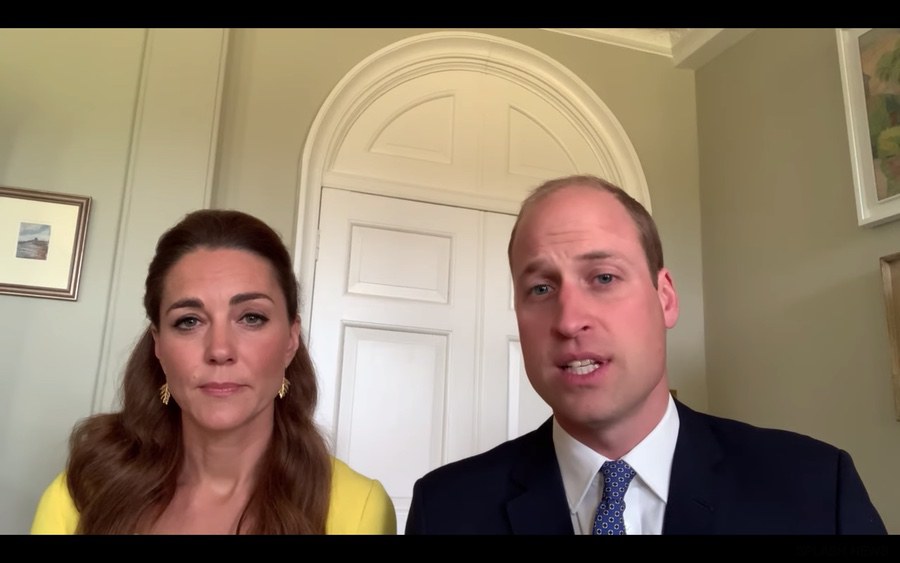 William and Kate have filmed a video message paying tribute to frontline workers in Australia. In the video, the couple thank the country's first responders, telling the emergency service workers that they should be "immensely proud of everything [they] do." You can watch the full video below:
The couple addressed both the ongoing COVID-19 pandemic and the wildfires that ravaged parts of Australia earlier this year.
The palace released the video to mark Australia's inaugural "Thank a First Responder Day" on the 2nd of June 2020.
Kate's outfit:
It was a repeat for Kate, who wore her yellow Roksanda dress during the video recording (shown below in white):
Here's a full look at Kate in the dress. She first wore it (publicly) in Sydney, Australia, during the royal visit in 2014. It's lovely that she chose to wear it again while speaking to the country's first responders.
It was widely documented at the time that William had told Kate she looked like a banana in the dress! It's possible Kate chose the bold sunshine hue as it is close to the gold shade Australia uses as one of its national colours – chosen to represent the golden wattle, the country's national flower.
She later wore the dress to the Wimbledon Championships (in 2016).
The yellow dress was a bespoke creation made for Kate, based on the Ryedale dress from Roksanda's SS14 ready-to-wear collection.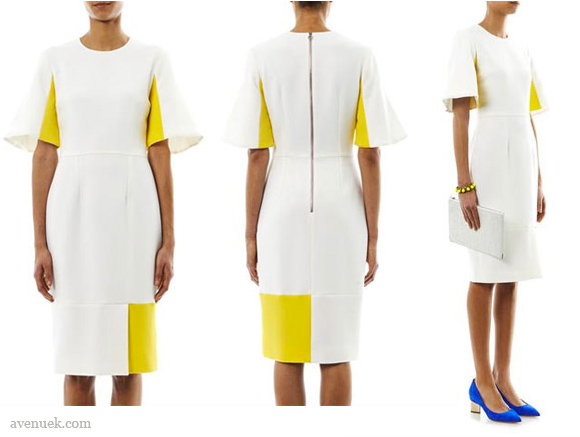 As you can see, it's slightly different from the piece worn by Kate. The colours were reversed (white body with yellow colour-block detailing), the neckline square and the sleeves were slightly flared.
Kate accessorised with her Catherine Zoraida Fern Drop Earrings. She's worn the earrings regularly for a couple of months now (pictured below in February 2020). They're made from 18ct gold plated silver and cost £165 (around $200 USD).