ADVERTISEMENT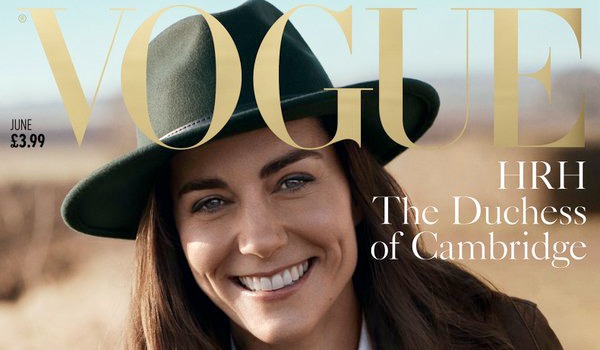 This evening, Kensington Palace announced that Kate will star on the cover of Vogue magazine's June issue: The photographs were a collaboration between The National Portrait Gallery and Vogue to celebrate the magazine's 100th birthday.  Kensington Palace say that Vogue has been a "leading champion of British portraiture since 1916". British photographer Josh Olins captured the casual images of Kate in the Norfolk countryside in January this year. The images reflect … Read this post »
ADVERTISEMENT
Steal Kate Middleton's style: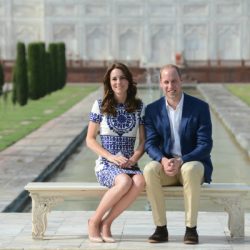 William and Kate arrived back in India today after spending a few days in Bhutan.  There was no arrival ceremony on the tarmac at Agra.  Instead, the couple went for lunch at the Oberoi hotel. At approximately 3.40pm local time, the couple arrived at the Taj Mahal. The Taj Mahal is an ivory-white marble mausoleum built in the 1600s. It's a UNESCO World Heritage Site, one of India's most … Read more »
Latest "RepliKates"
Copy Kate Middleton's style for less! Here are the latest "repliKates" we've found.
LEARN ABOUT the exact nude pumps worn by Kate (L.K. Bennett Sledge) Click here. Otherwise, keep on reading for cheaper alternatives! With spring and summer on the horizon, our diaries are set to fill with occasions to attend. There'll be weddings, christenings, graduation ceremonies and more. A pair of nude heels like Kate's will be versatile, you'll be able to wear them at a number of events. Specifically, Kate wears the L.K. … Read more »
Do you love Kate Middleton's blue suede Corkswoon wedges, by Stuart Weitzman?  We're guessing Kate loves them because she wears them so often!  Here's a photo of Kate wearing the wedges to the Commonwealth Games back in 2014 - An affordable copy: If you love to dress like a princess but don't have the budget, you are going to love these blue wedges!  They're a wonderful, affordable copy of the Corkswoons, see below for prices and … Read more »