ADVERTISEMENT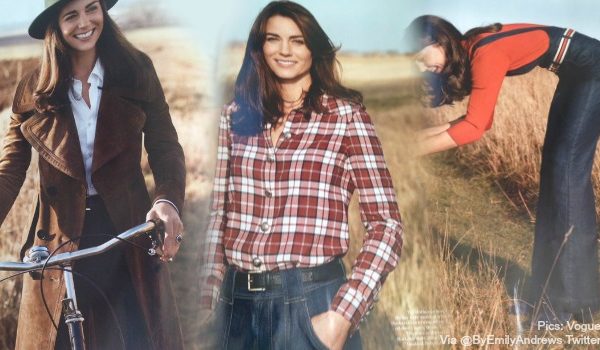 The June edition of British Vogue magazine hit newsstands in the UK today.  As you may recall, the magazine is celebrating its centenary: Kate is on this month's cover, plus she stars in 10-page shoot within the magazine too.  Emily Andrews, The Sun's Royal Correspondent, uploaded a few images to Twitter: https://twitter.com/byEmilyAndrews/status/727466153619103744 It's the first magazine cover that Kate has ever consented to. As we explained in last week's blog … Read this post »
ADVERTISEMENT
Steal Kate Middleton's style: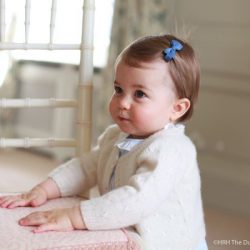 This morning, Kensington Palace released new photographs of Princess Charlotte. William and Kate chose to release the photographs ahead of Princess Charlotte's first birthday. Once again, these snaps were captured by Kate herself.  She used her Canon EOS 52 Mark II digital Camera.  As you may recall, the Duchess is a keen photographer.  She has captured a number of … Read more »
Latest "RepliKates"
Copy Kate Middleton's style for less! Here are the latest "repliKates" we've found.
LEARN ABOUT the exact nude pumps worn by Kate (L.K. Bennett Sledge) Click here. Otherwise, keep on reading for cheaper alternatives! With spring and summer on the horizon, our diaries are set to fill with occasions to attend. There'll be weddings, christenings, graduation ceremonies and more. A pair of nude heels like Kate's will be versatile, you'll be able to wear them at a number of events. Specifically, Kate wears the L.K. … Read more »
Do you love Kate Middleton's blue suede Corkswoon wedges, by Stuart Weitzman?  We're guessing Kate loves them because she wears them so often!  Here's a photo of Kate wearing the wedges to the Commonwealth Games back in 2014 - An affordable copy: If you love to dress like a princess but don't have the budget, you are going to love these blue wedges!  They're a wonderful, affordable copy of the Corkswoons, see below for prices and … Read more »