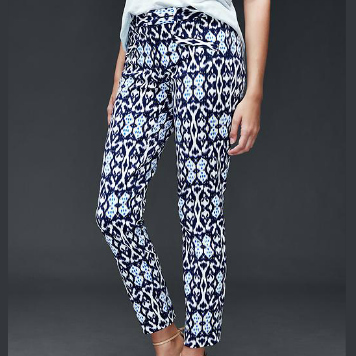 In September 2016, poor weather conditions led to a change in schedule for the Duke and Duchess.  The couple were unable to fly to the Isles of Scilly, so they made an impromptu visit to the Eden Project instead.  For the event, Kate chose GAP's bi-stretch skinny ankle pants in an ikat blue print.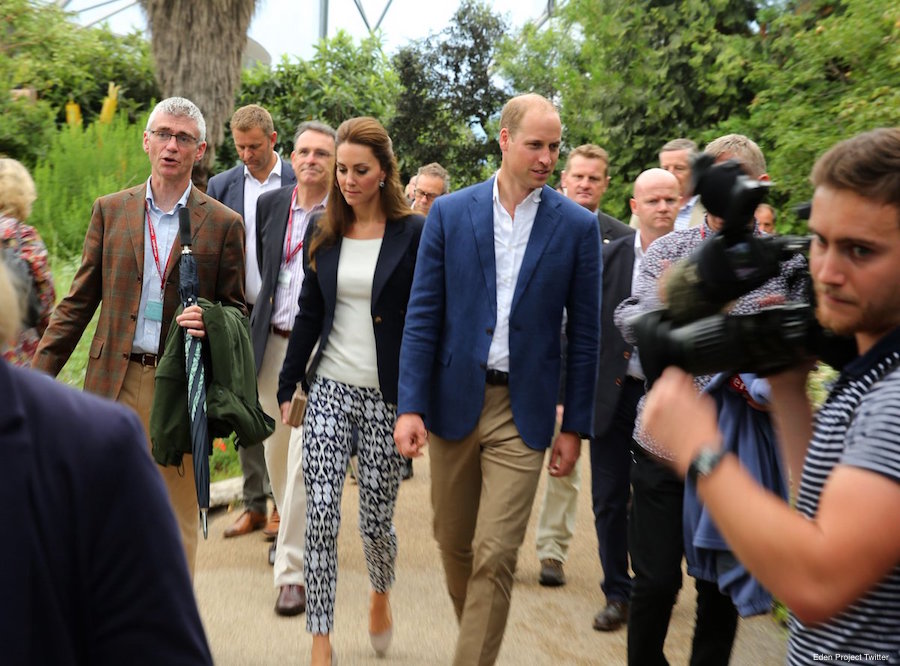 About the GAP skinny ankle pants:
The trousers are made from a special 'bi-stretch' fabric, composed of 95% cotton and 5% elastane.  The fabric is designed to hold it's shape all day.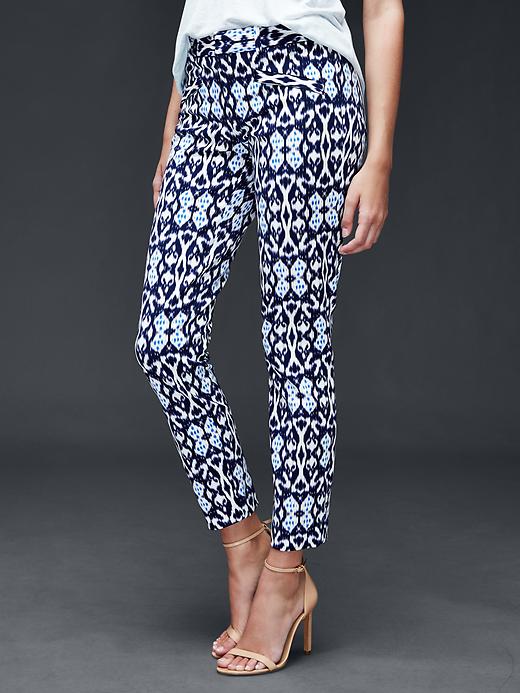 The ikat print trousers retailed for £44.95 on gap.co.uk, €59.95 on gap.eu and $69.95 on gap.com.   However, at the time of writing (2nd September 2016) they can be found on sale for £21.99 at gap.co.uk and €30.99 at gap.eu but very few sizes remain.  Note: this is subject to change because the trousers are very popular.  It's highly likely they'll sell out.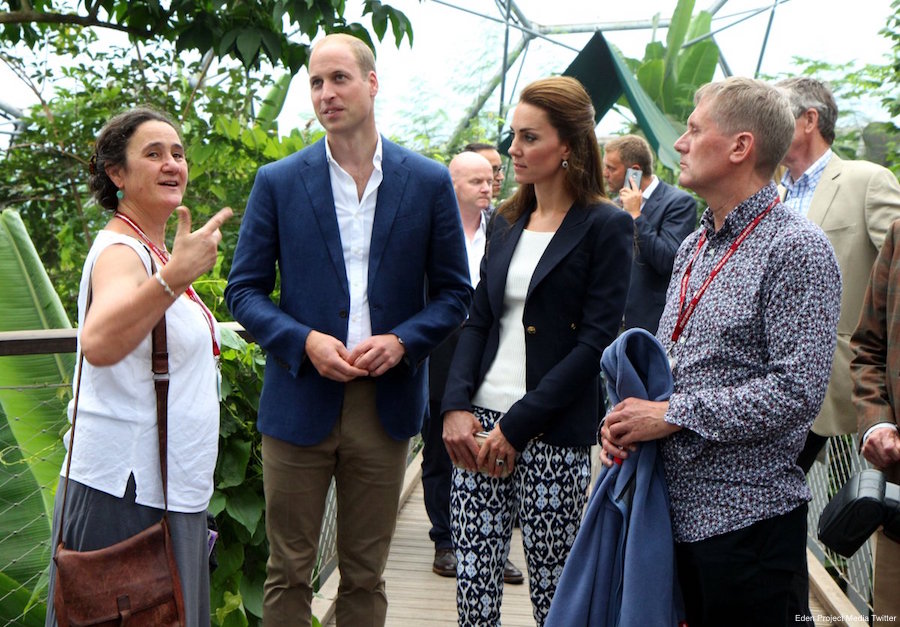 Sadly, they're not available on gap.com at the time of writing.  If you simply must have them, eBay is your best bet.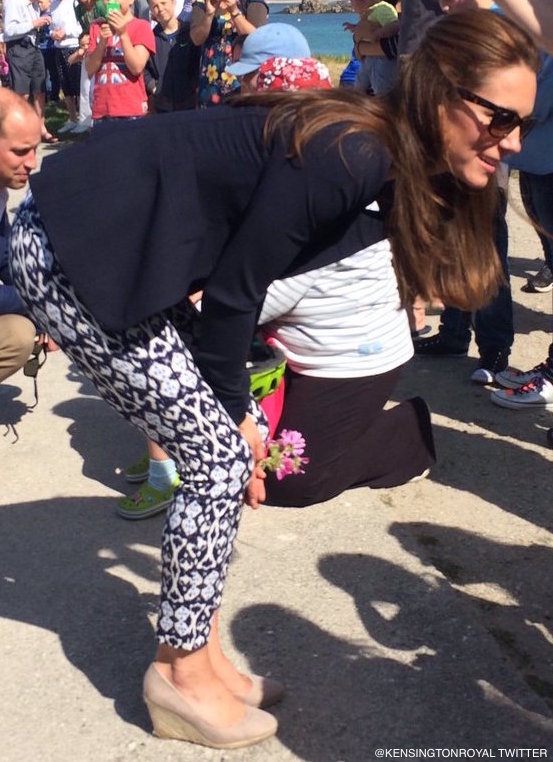 Kate wearing the trousers with her Monsoon wedges while visiting the Isles of Scilly after the weather improved.
Other colours still available!
Kate's GAP pants/trousers are still available in the black ikat print on gap.com, gap.eu and gap.co.uk  (again, this is at the time of writing).  They're on sale for $24.99, €25.99 and £18.99, respectively.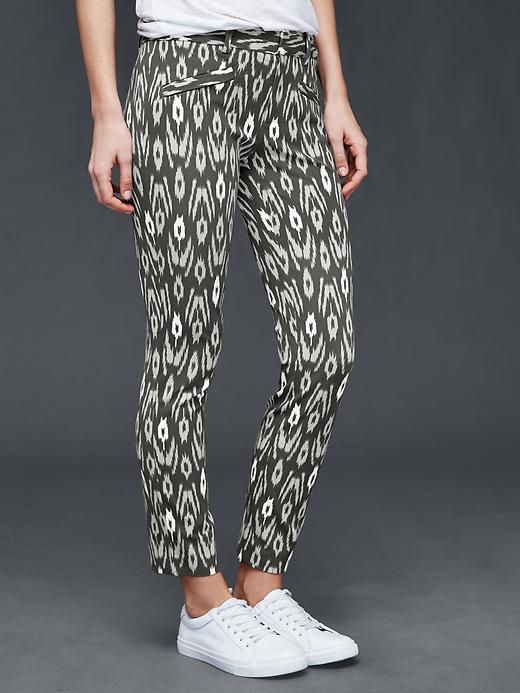 There are a number of other print and colour options available across all three sites.  The trousers also come in petite, regular and tall lengths.  The 'tuscan red' is a particular favourite of mine –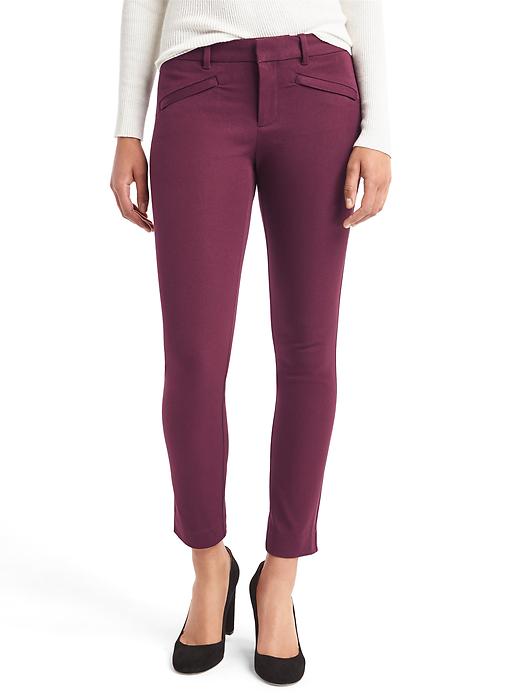 GAP + P.A.C.E
The bi-stretch skinny ankle pants were made by women who participate in GAP's P.A.C.E education program.
"In 2007, we launched Gap Inc. P.A.C.E. (Personal Advancement & Career Enhancement) to help the women who make our clothes gain the skills and confidence they need to advance at work and in life. More than 35,000 women in 12 countries have participated in the program to date, and we have now committed to educate one million women throughout the world by the end of 2020."
P.A.C.E teaches women tangible skills in a number of areas, including communication, finances, health and planning for the future.
Kate Middleton wearing GAP:
This is not the first time Kate's worn GAP. The Duchess owns a number of pieces from the company, including this fitted shirt.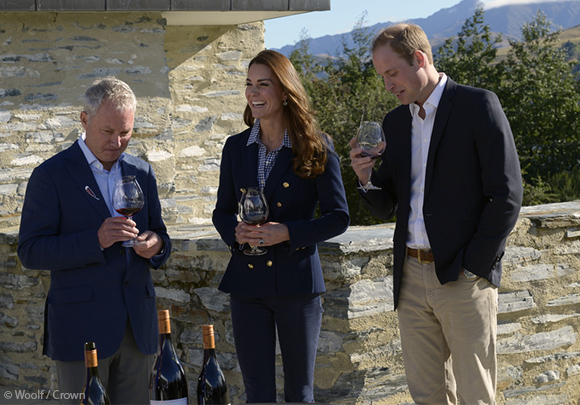 Kate wore the shirt during a visit to a vineyard in 2014.