Kate Middleton owns the L.K. Bennett Jude peplum jacket in teal.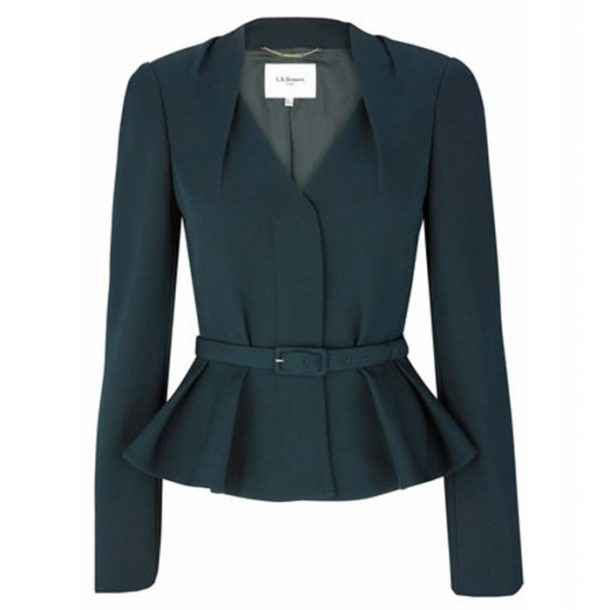 The Princess debuted the teal peplum jacket during a visit to Leicester with the Queen and the Duke of Edinburgh in 2012. 
In 2015, Kate wore the L.K. Bennett Jude jacket for a second time to the ICAP 23rd annual Charity Day.
We haven't seen the Princess wear the piece since, but if it's still in her wardrobe, I'd love to see her reimagine the piece with a pair of sleek ankle length trousers and heels.
About the L.K. Bennett Jude Peplum Jacket:
The teal peplum jacket is made from wool and retailed for £295 (around $392 at today's exchange rates). Here's how L.K. Bennett described the piece back in 2012 –
"A fine balance between sharp tailoring and femininity. Jude features a double neckline with a v-neck front and raised collar in the back, which frames the neck and decolletage perfectly. The nipped waist is complete with a belt. Pair with a pencil skirt for a clean line and elevate with sleek heels."
Where to buy the Jude jacket:
The original Jude jacket sold out long ago.  If you're after the original jacket from 2012, try eBay.
Copy Kate – shop the look:
As of October 2023, L.K. Bennett stock a gorgeous peplum jacket that is a modern take on power dressing.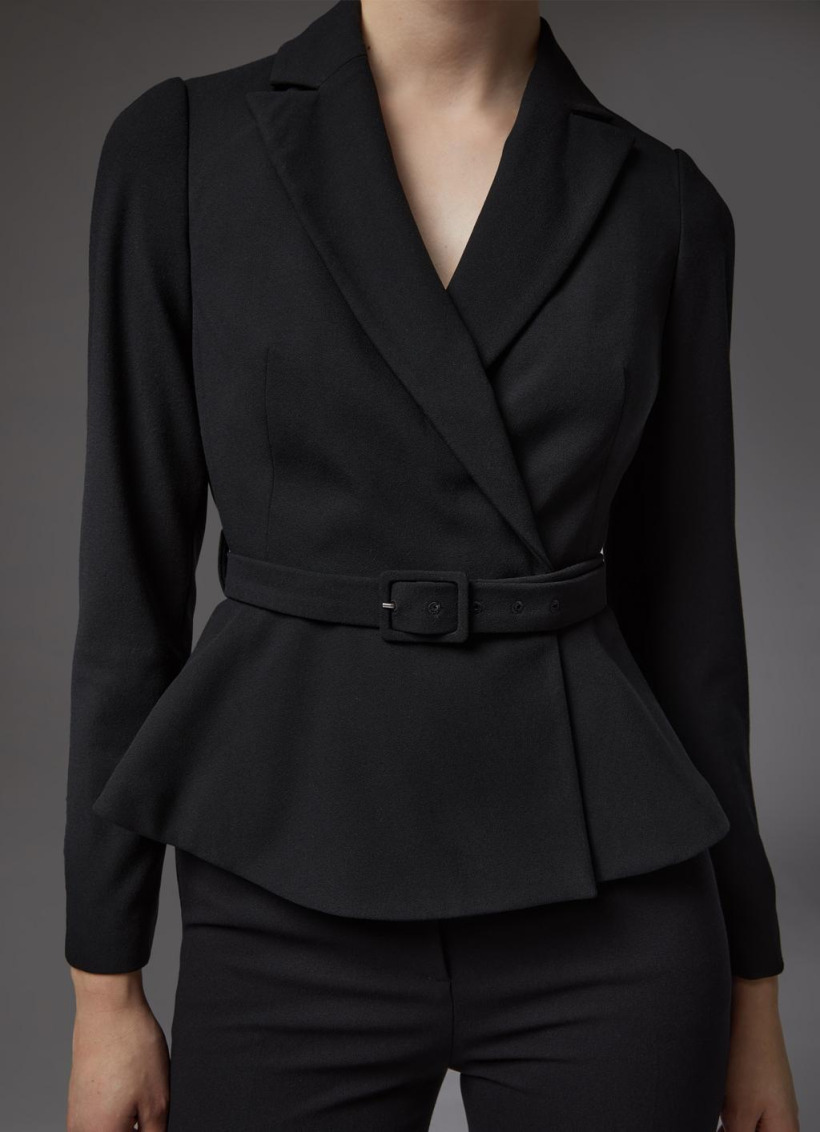 The wrap-style blazer with its tailored cinch at the waist exudes confidence and sophistication. The peplum detail lends a touch of femininity, creating a flattering silhouette. Perfect for any style maven looking to make a statement.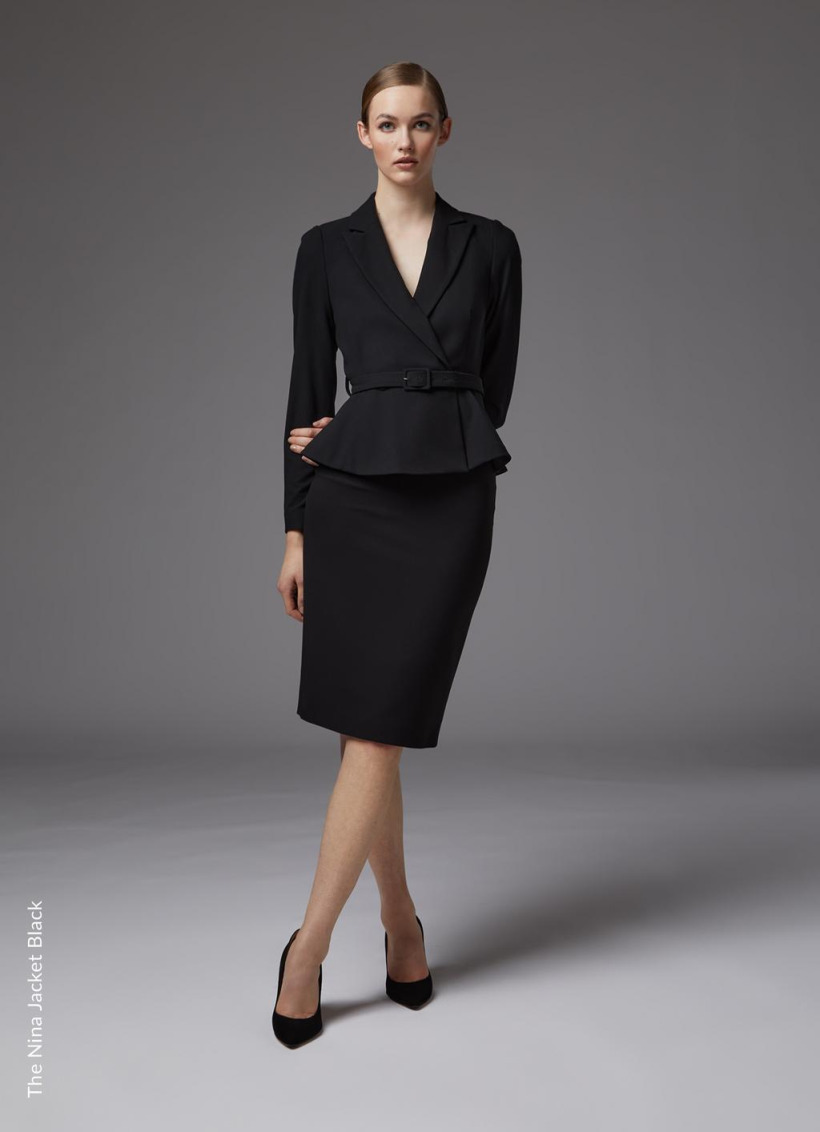 This would effortlessly elevate one's wardrobe, don't you think? Pair with sleek trousers or even a chic pencil skirt. The opportunities are endless.
Kate Middleton wearing L.K. Bennett:
Kate's affinity for LK Bennett is anything but a fleeting romance. It's been a cornerstone brand for the Princess, featuring consistently in her wardrobe from state visits to more casual settings since 2011. Known for its blend of elegance and accessibility, LK Bennett aligns effortlessly with Kate's own polished yet relatable style.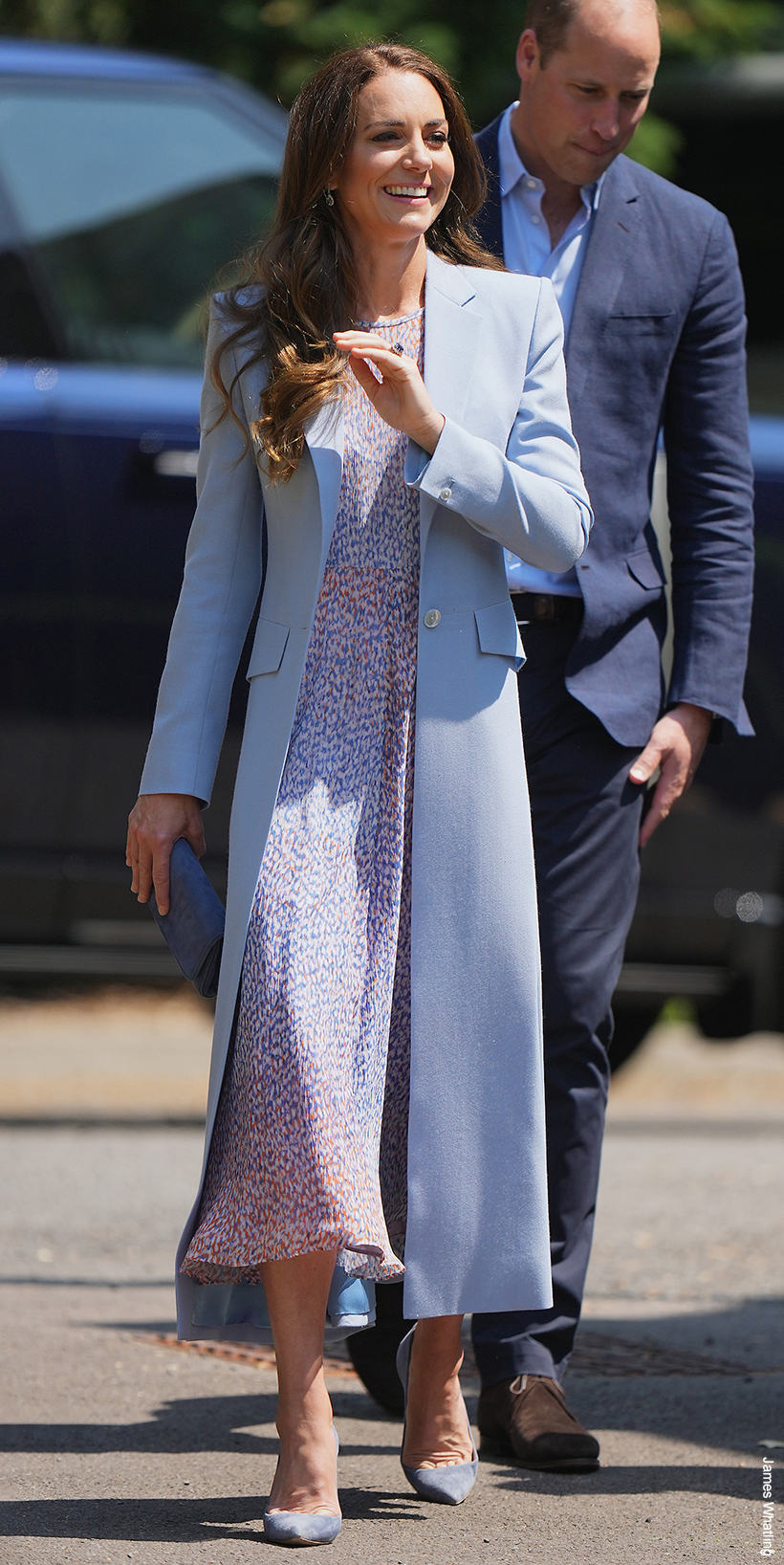 Above: Kate wearing the L.K. Bennett Madison Dress In Lilac during a visit to Cambridge in 2022.
About L.K. Bennett:
Established in 1990 by Linda Bennett, L.K. Bennett is a British brand with a focus on luxury and sophistication. Known for its iconic kitten heels and sleek workwear, the label fuses modern cuts with feminine details. Ideal for the woman looking to strike a balance between contemporary chic and timeless elegance, LK Bennett has become synonymous with the kind of understated glamour that never goes out of style.