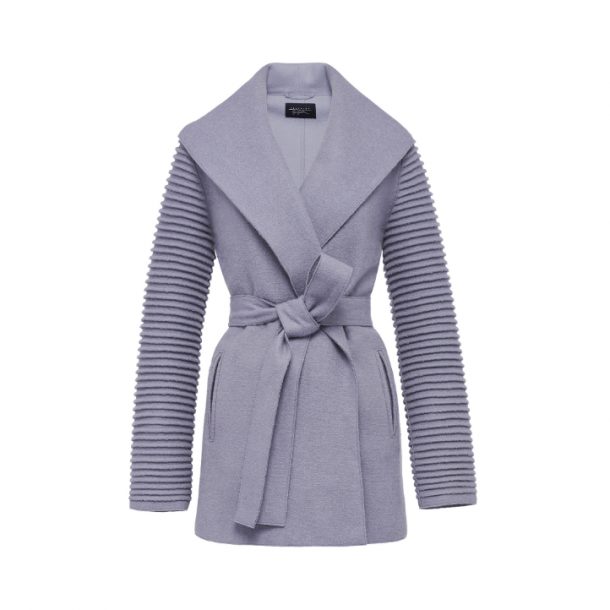 In 2016, the Duchess of Cambridge (Kate Middleton) visited Yukon in Canada.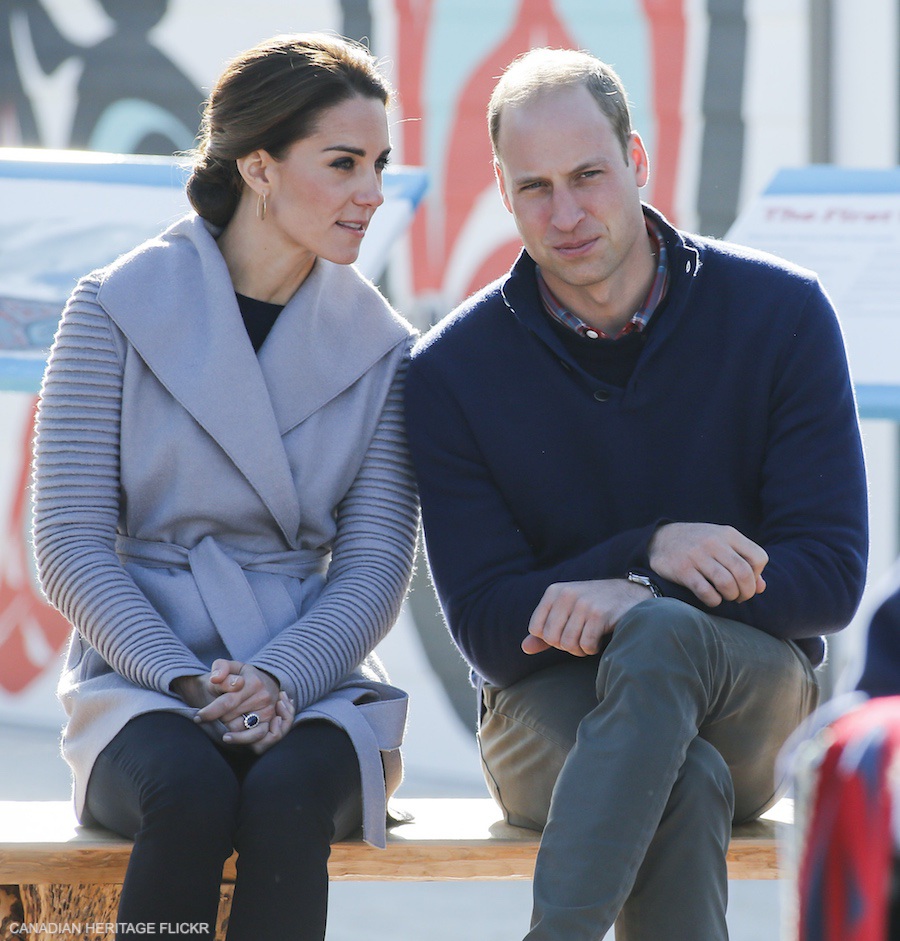 She looked chic in a casual grey wrap coat with ribbed sleeves by Canadian brand Sentaler.
About the Sentaler coat:
The grey wrap-around coat features Sentaler's signature ribbed sleeve design. It is crafted from a mixture of alpaca and sheep's wool.
It features two slit pockets at the front and ties at the waist with a belt.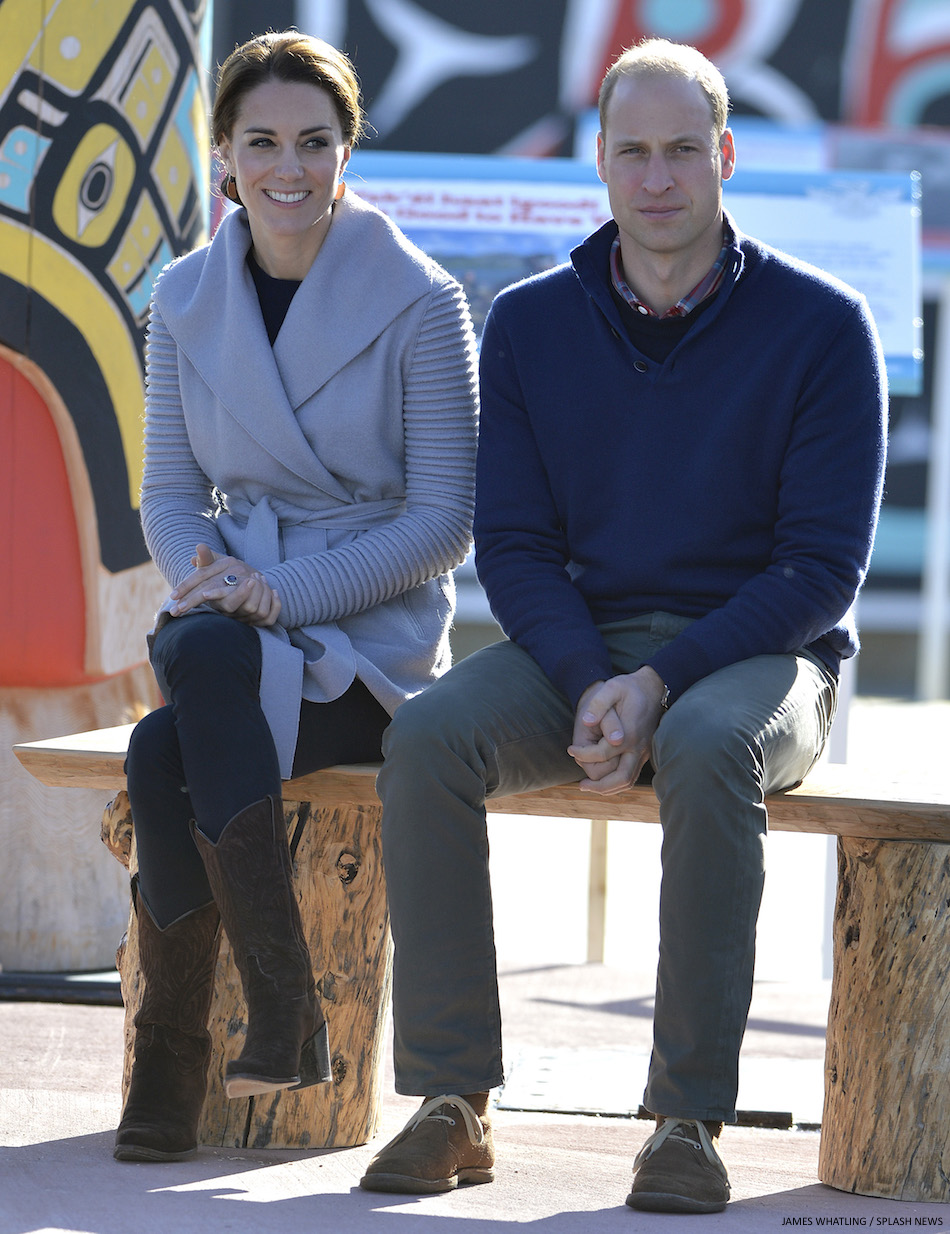 Sentaler decided to rename the coat after the Duchess wore it during the Canadian tour. It's now called the "Kate coat".
Where to buy Sentaler:
At the time of writing, the following brands stock Sentalar: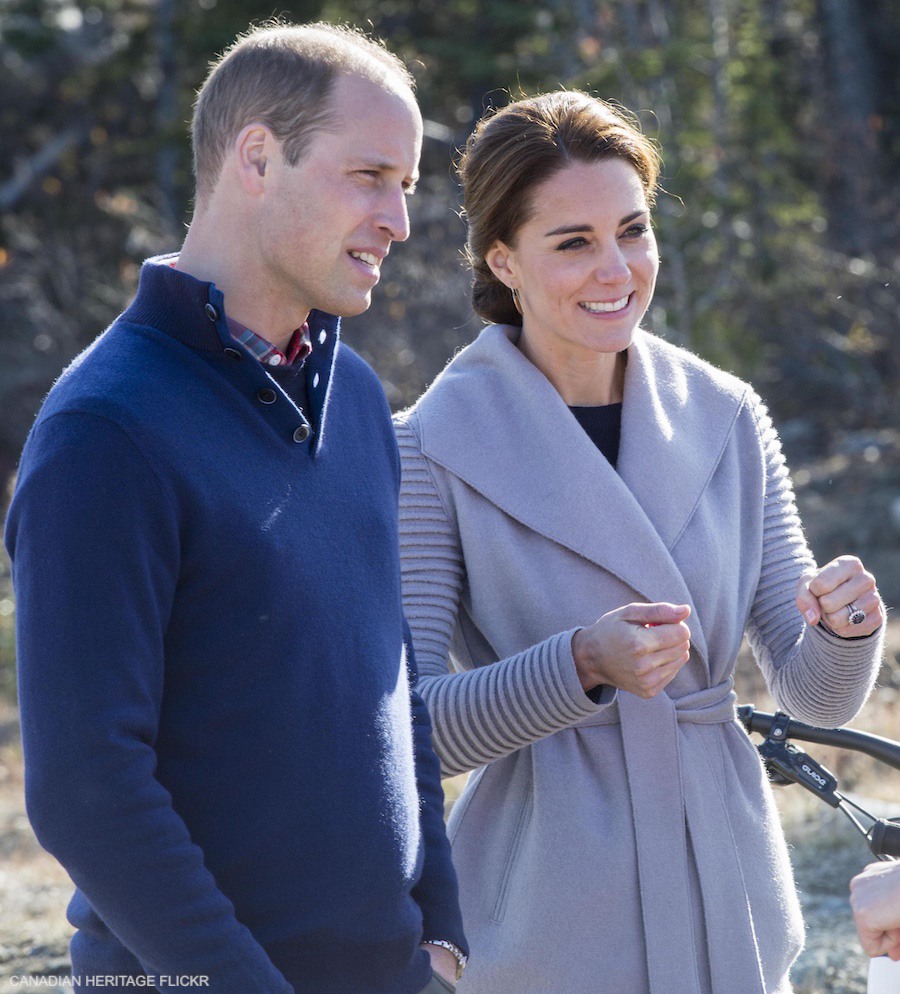 Watch Sentaler's marketing director talk about the coat:
Other colours:
In addition 'gull grey' worn by Kate, the wrap coat comes in several other stylish colours, including chamois, black, cashmere blue, rose dust pink, rose quartz pink, teal blue and true blue.
About Sentaler:
Serbian-born Bojana Sentaler founded the copy in 2009. She grew up in Toronto, Canada (where the company's flagship showroom is now based).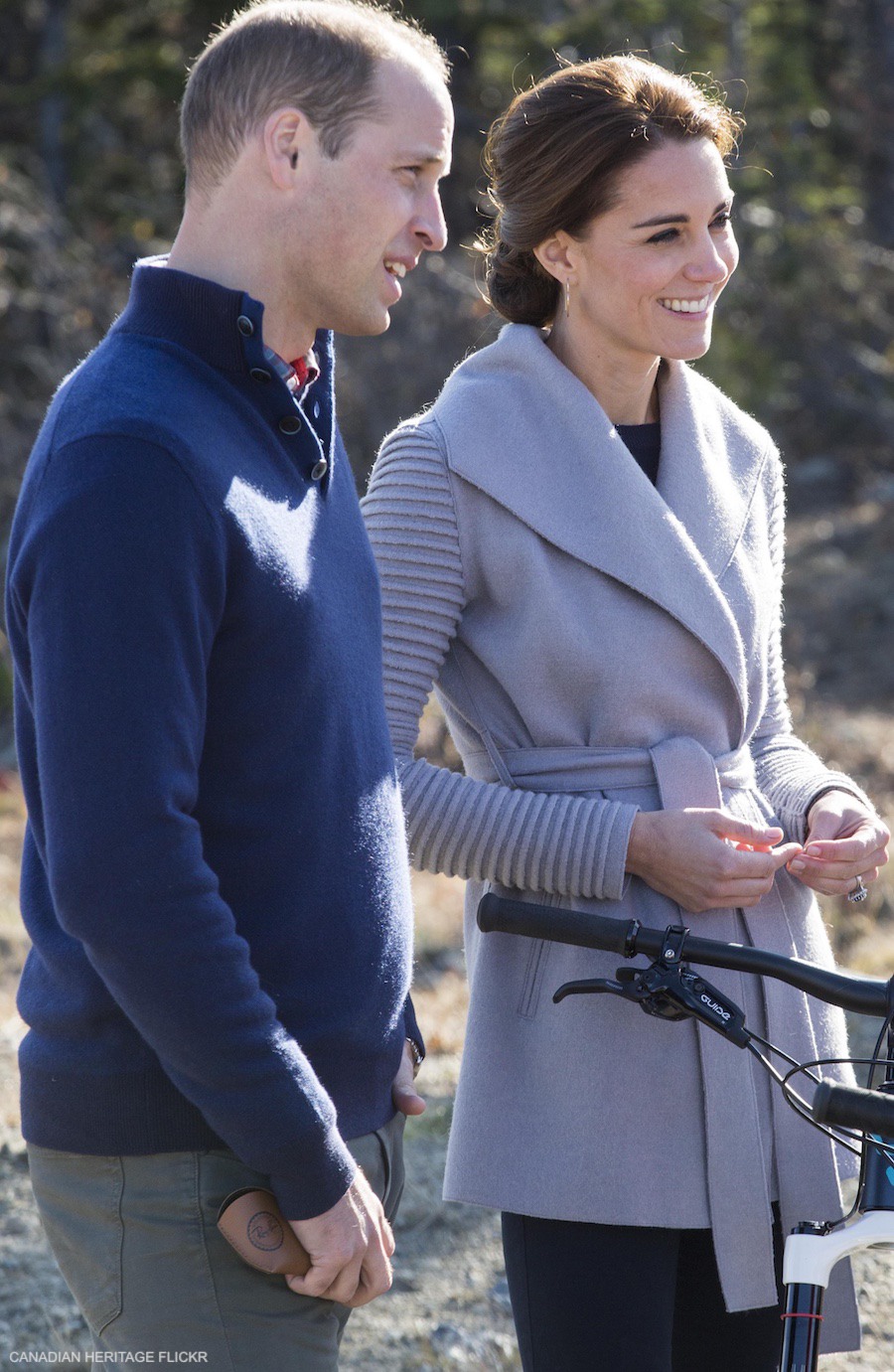 Sentaler decided to set up the company after a chance encounter with Karl Lagerfeld while travelling the world.
The designer loves to use Alpaca wool. It's the primary fibre used in her designs. If you'd like to read more about Sentaler's philosophy and its cruelty-free and eco-friendly practices regarding alpaca wool, click here.
Who else loves Sentaler?
Sophie Grégoire Trudeau (the Canadian Prime Minister's wife) and Meghan Markle (Prince Harry's wife) both wear the brand regularly.
Mitch Johnson, the division merchandise manager of women's apparel at Neiman Marcus has high praise for the Ribbed Sleeve coat in particular. This is what he told fashion industry bible Women's Wear Daily back in 2017:
Their signature 'ribbed sleeve' detail is unique, and stands out in the market. The feminine silhouettes and colors are sure to delight our loyal customers.