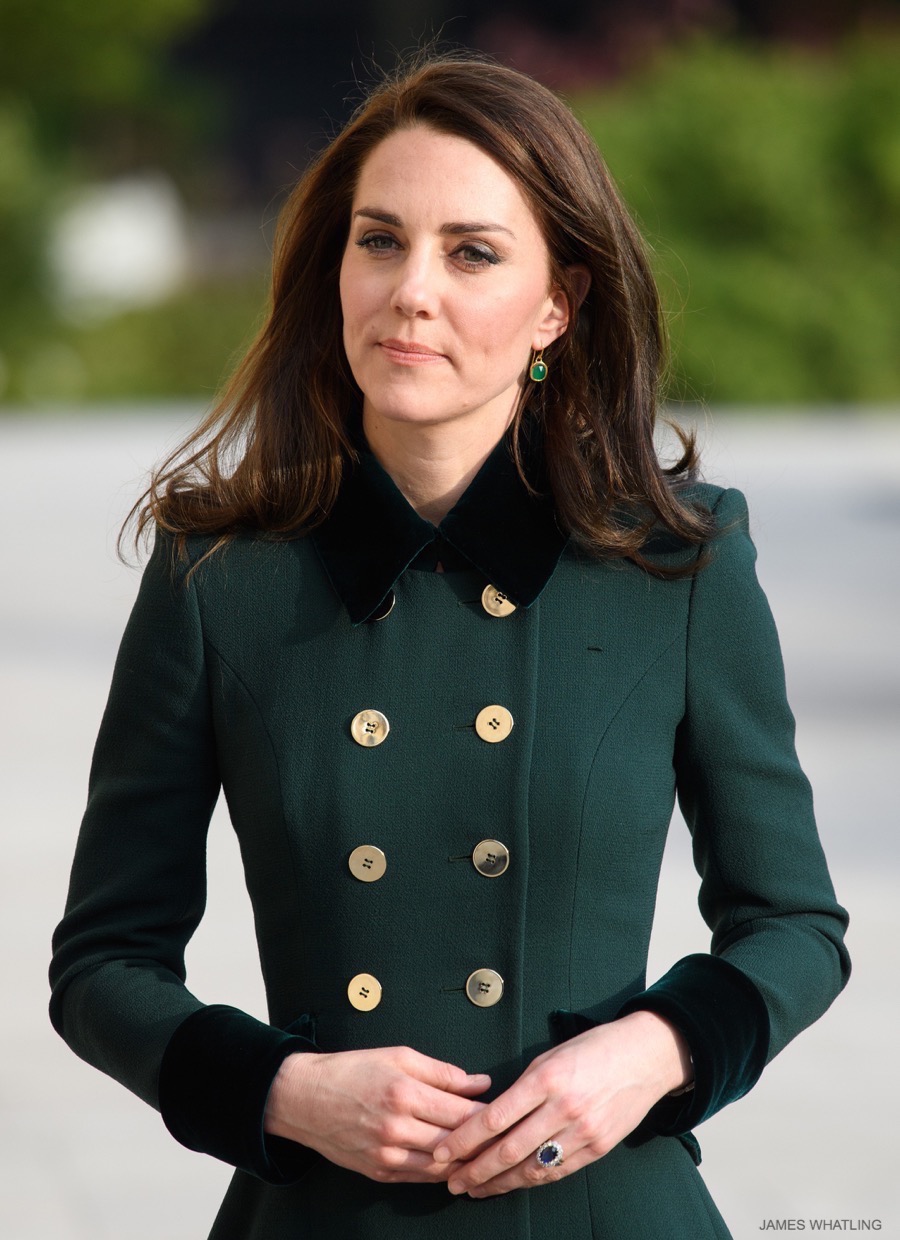 After handing out shamrocks to the Irish Guards on the 19th March 2017, William and Kate took a short flight to Paris, France  The couple visited the city for two days at the request of the Foreign and Commonwealth Office.  Some journalists called the visit a "charm offensive" ahead of Brexit negotiations.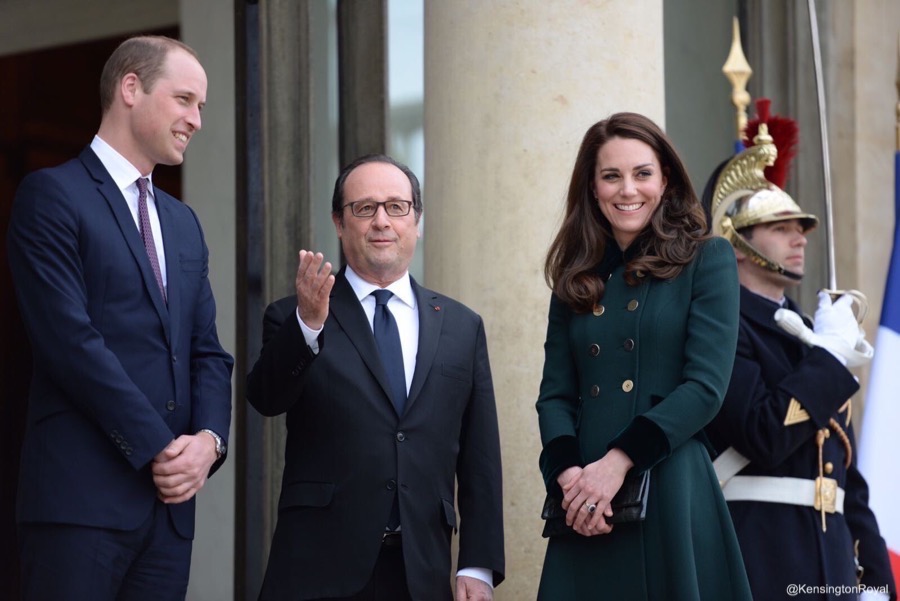 This was the couple's first official visit to France. It was also William's first official visit to the city where his mother died (though he's travelled there privately in the past, including with Harry to watch the rugby in 2007).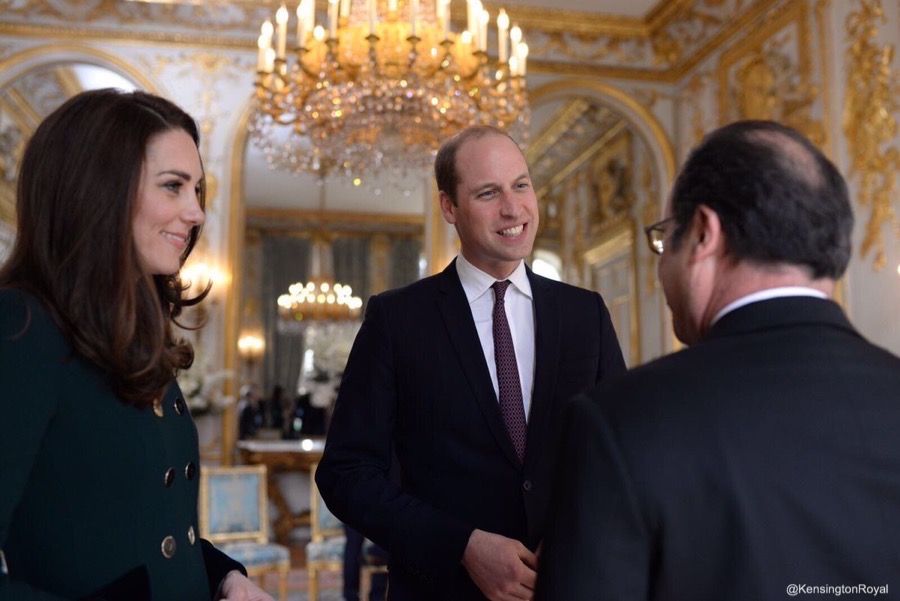 After landing in Paris, the couple travelled to the Élysée Palace to meet with French President François Hollande.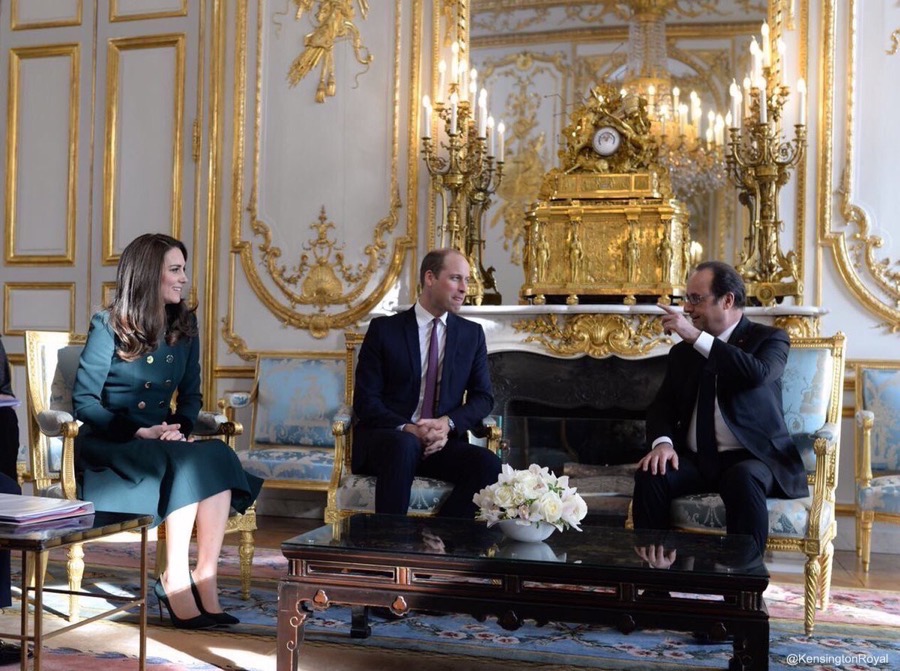 Kate's outfit:
Kate did not change outfits after meeting with the Irish Guards earlier in the day.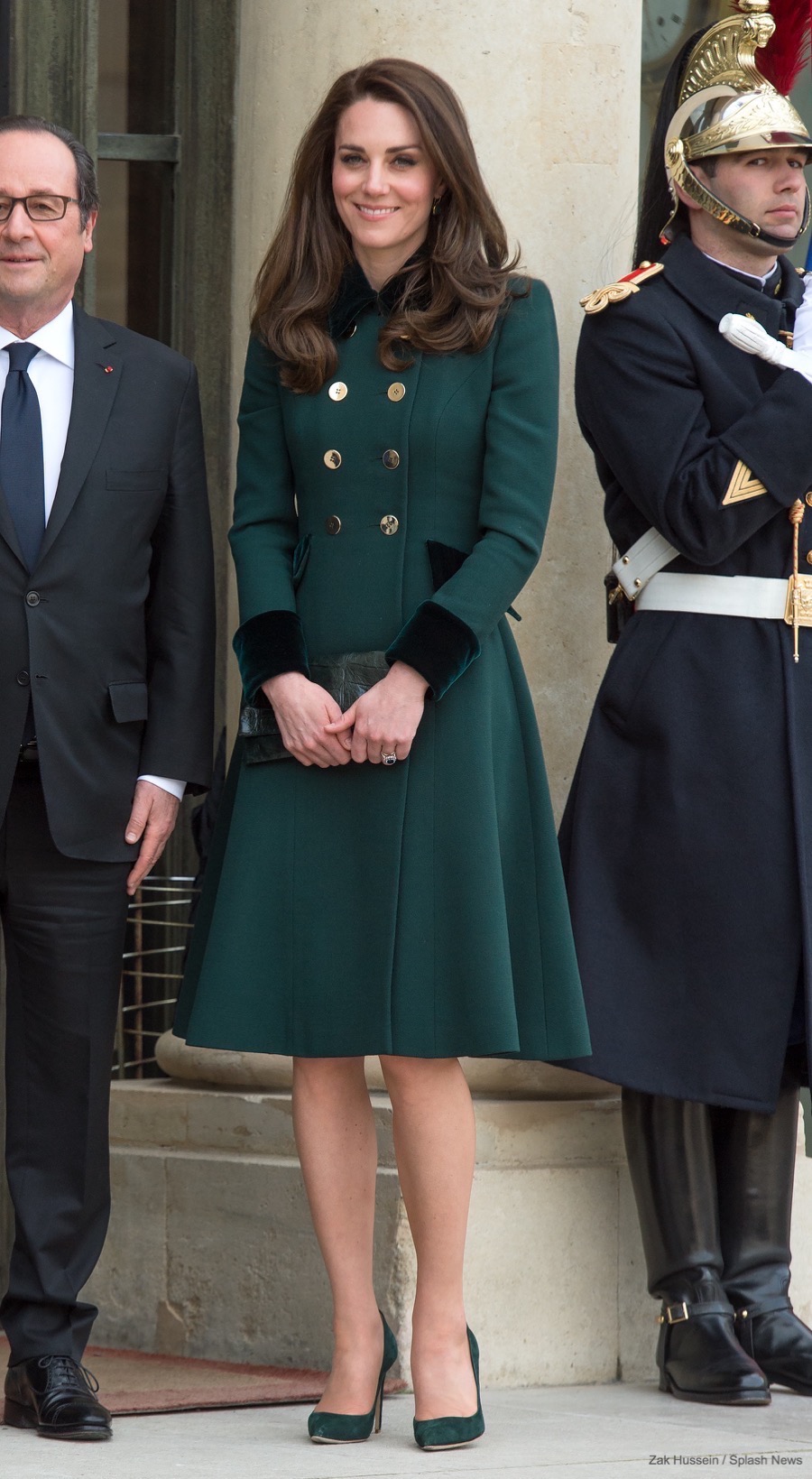 The Daily Mail's Rebecca English confirmed that the Royal Couple travelled straight from the Army Barracks to the airport.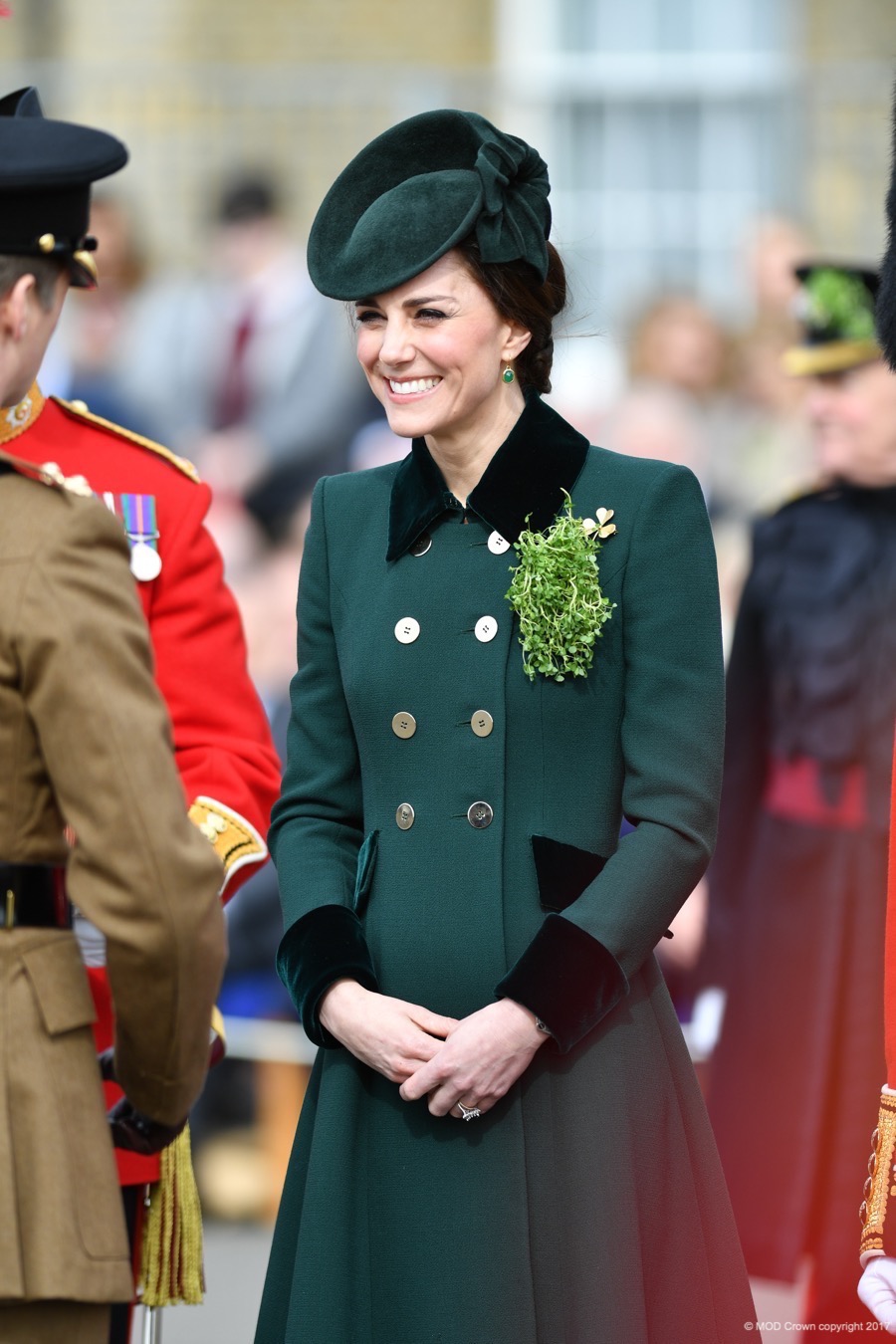 You probably noticed Kate removed her hat and released her hair from the chignon.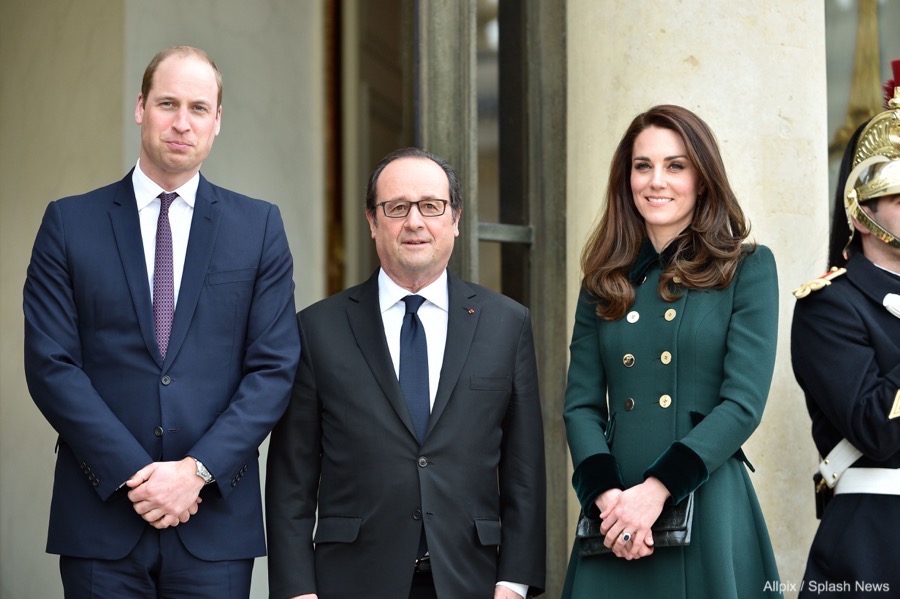 As outlined in our earlier post, Kate's coat is a bespoke piece by Catherine Walker & Co.  It's very similar to this shorter jacket on the designer's website:
Kate wore a similar coat by the same designer back in 2014, during a visit to Wellington, New Zealand.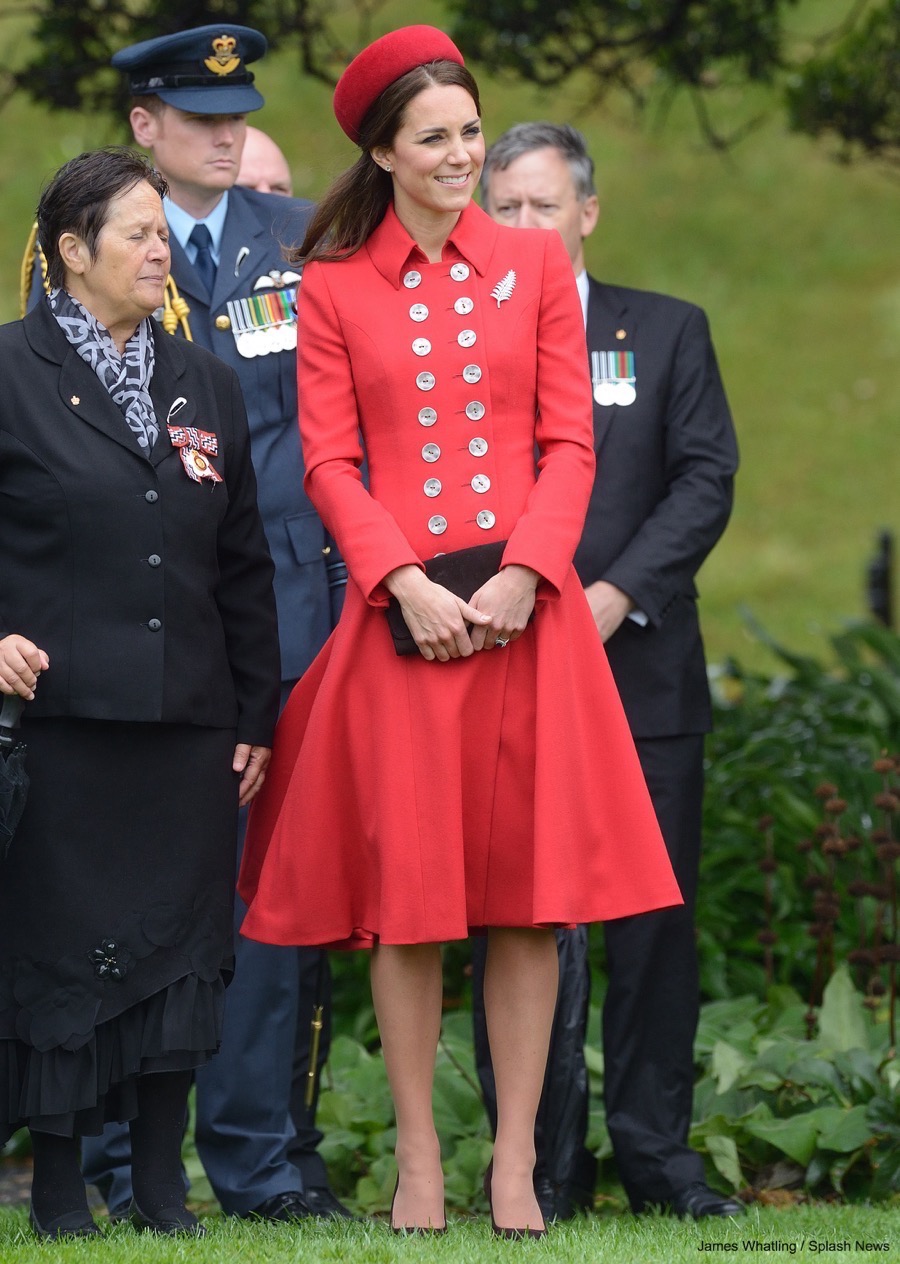 Kate's earrings are by Monica Vinader, they're the Siren style.  She first debuted them during the Canada tour in 2016.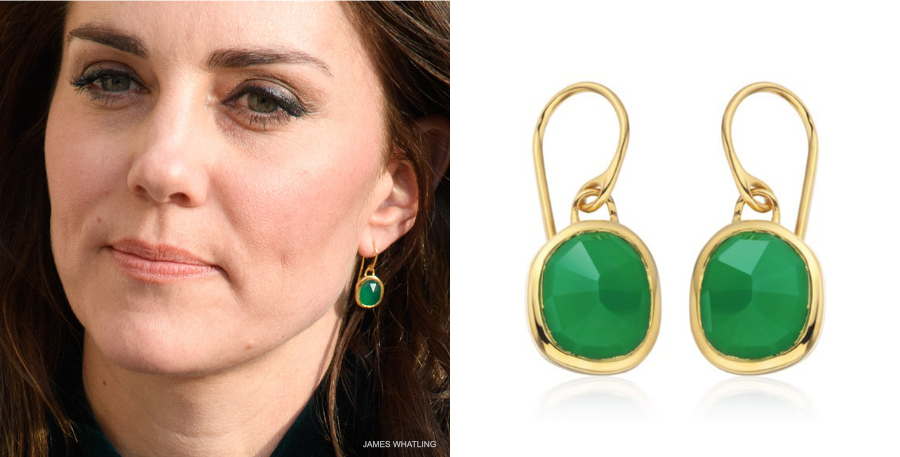 The Siren earrings can be purchased from the designer's official website, MonicaVinader.com.  The company ships to most countries.  The earrings cost £125 GBP / £195 USD / €165 EUR.   They're also available from Selfridges, Harrods and Liberty London.
Kate's watch is by the French company, Cartier.  It's the 33mm Ballon Bleu style that she has worn frequently for years.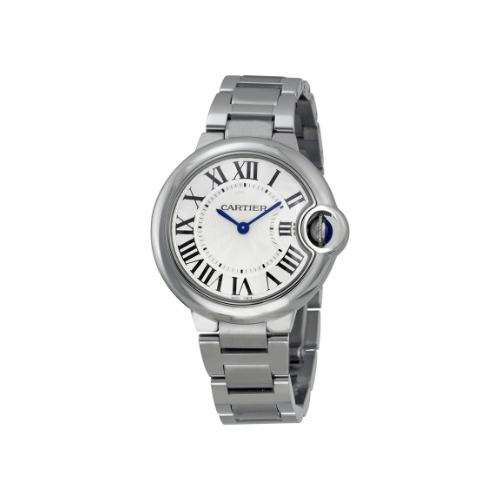 Kate wore her green suede heels by Emmy Shoes.  You can see the company's logo on the sole of Kate's foot, as the following tweet illustrates:
I was going through HD photos and noticed Kate's shoes are by @EmmyShoes, not Gianvito Rossi as first thought! @WhatKateWore @KateMiddStyle pic.twitter.com/FQyZcf2WT8

— Kate's Closet (@katesclosetau) March 20, 2017
As I wrote in my earlier post:
The shoes feature a large stiletto heel, a pointed toe, a nude coloured sole and a nude coloured heel cap.
Emmy Shoes offer a bespoke service.  Both Kate and her sister Pippa have commissioned several different styles from the company in the past.   It looks like Kate's wearing either the Isadora (centre) or the Rebecca (right) style in the colour "Greenery".  We're awaiting further details from the company.

Kate's green leather clutch bag is from Etui, a Polish company.  Pictured below, right:  one of the company's similar bags in black leather.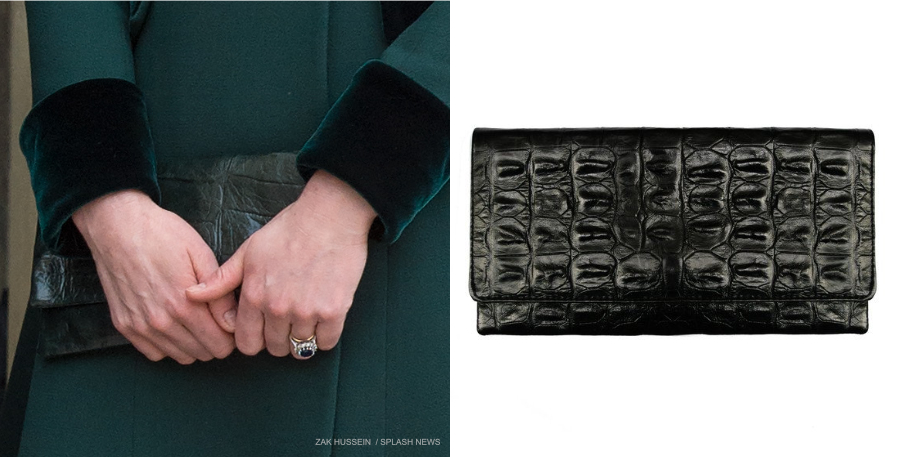 As I explained in my earlier post, my friend Anna emailed Etui and they've confirmed Kate's carrying one of their bags.  Etui's owners started the company started in London, but they're now based in Poland.  However, some of their production is still located in the UK.  Their bags are stocked in Topshop Oxford Circus, Peter Jones and Harrods.  The company inform me that they're going to launch and international website soon.
Below, some of Etui's colourful leather clutches:

You'll find a number of secondhand Etui bags on eBay if you'd like to steal Kate's style for less:

Of course, it's worth pointing out that Kate will visit Poland later this year.
Click here for all our Paris coverage.