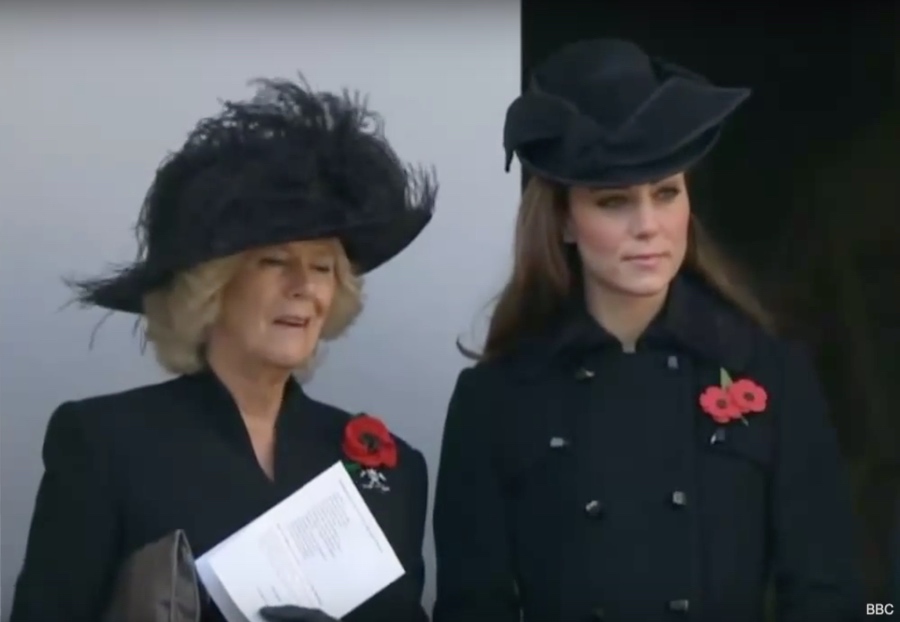 On Sunday 13th November 2011, The Duchess of Cambridge attended her first Remembrance Sunday ceremony with the rest of the Royal Family at Whitehall's Cenotaph memorial.
The ceremony commemorates those who have died in conflict since the First World War.
Kate's outfit:
Kate wore a black wool coat by American designer Diane von Furstenberg. Specifically, Kate wore the designer's "Lio" coat from the autumn-winter 2008 collection.
Kate wore her Kiki McDonough 'Grace' earrings and a hat by couture milliner Jane Corbett.