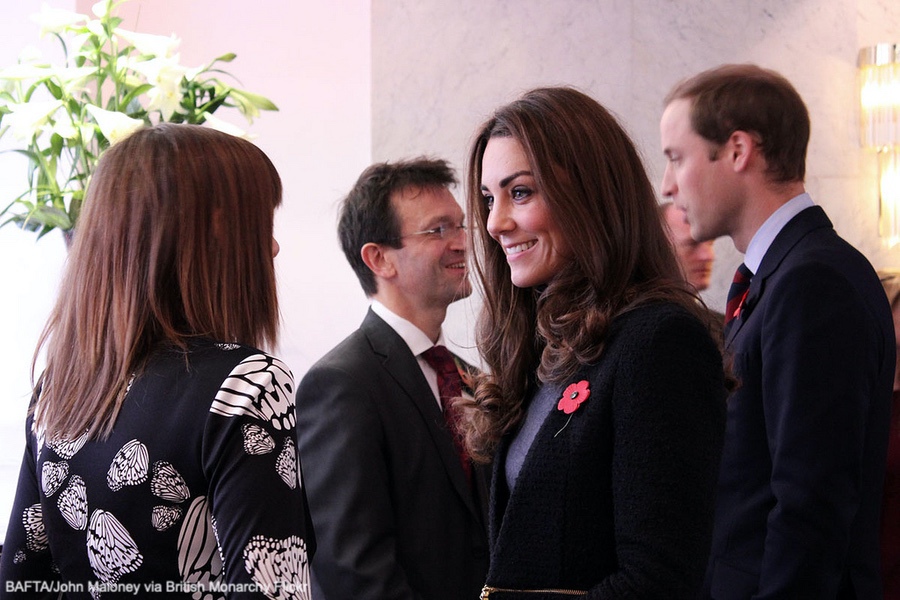 Saturday, 12th of November 2011—The Duke and Duchess of Cambridge (William and Kate) attended a meeting for the Princes' Charities Forum at BAFTA Headquarters in London.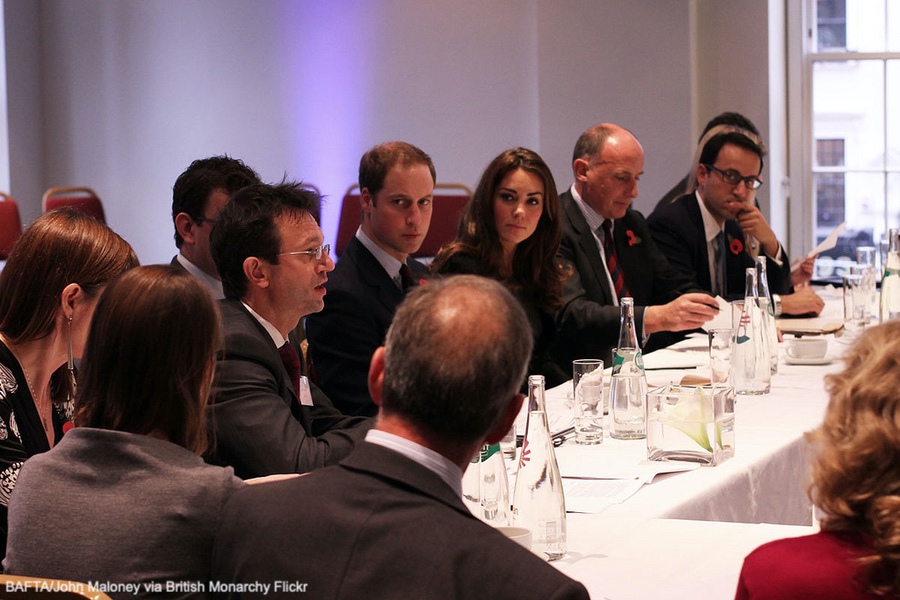 Princes Harry and William founded The Princes' Charities Forum (later renamed The Charities Forum after the princes married) in 2006.
The Charities Forum is the collection of charities, of which The Duke and Duchess of Cambridge and Prince Harry are Patrons.

The Duke of Cambridge and Prince Harry founded the Forum in 2006 as a way to bring their individual charitable interests together and to explore how they could best lend their support to them all in an effective and efficient way.

royal.uk
The forum brings charities together to develop relationships and collaborate on projects. The Royals also catch up with their charities, hear about their recent events and talk about strategic objects.
Kate's outfit:
It's difficult to make out much of Kate's outfit. We can see she's wearing Zara's Blazer with Zips.' You can just make out the zip at the bottom of the photo: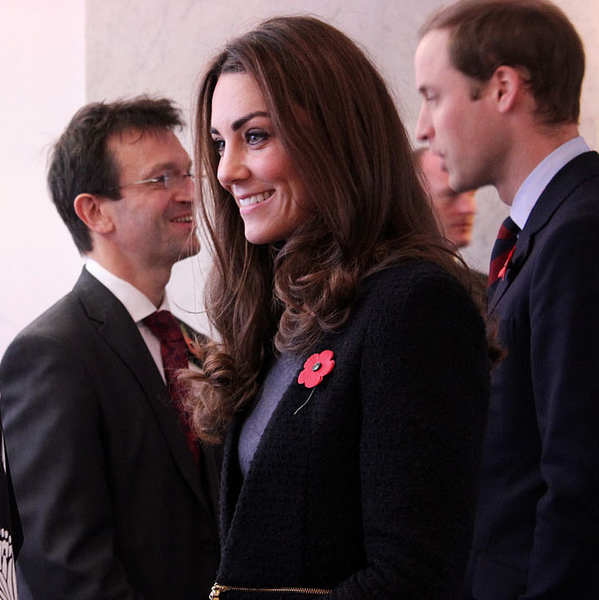 The bouclé wool and acrylic blend blazer features a unique zip detail approximately two-thirds down, at the waist.