This afternoon, Kensington Palace released the photographs taken by Mario Testino to celebrate the christening of Princess Charlotte.  There are four different photographs.
There is a traditional family portrait, including both sides of William and Kate's family.  This photograph was taken at Sandringham House after the christening.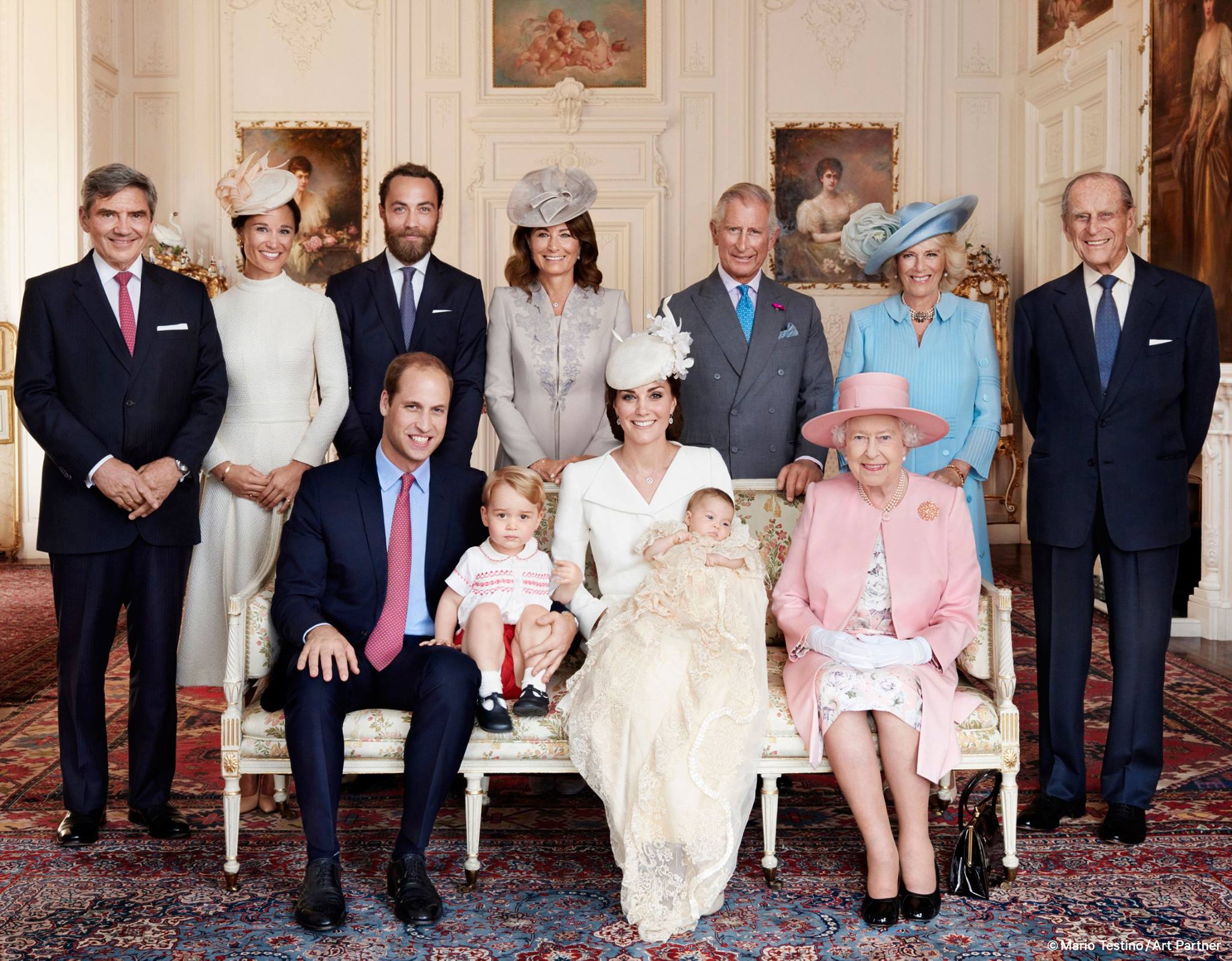 In a second photo, Kate is holding Charlotte.  They're in the Drawing Room at Sandringham House –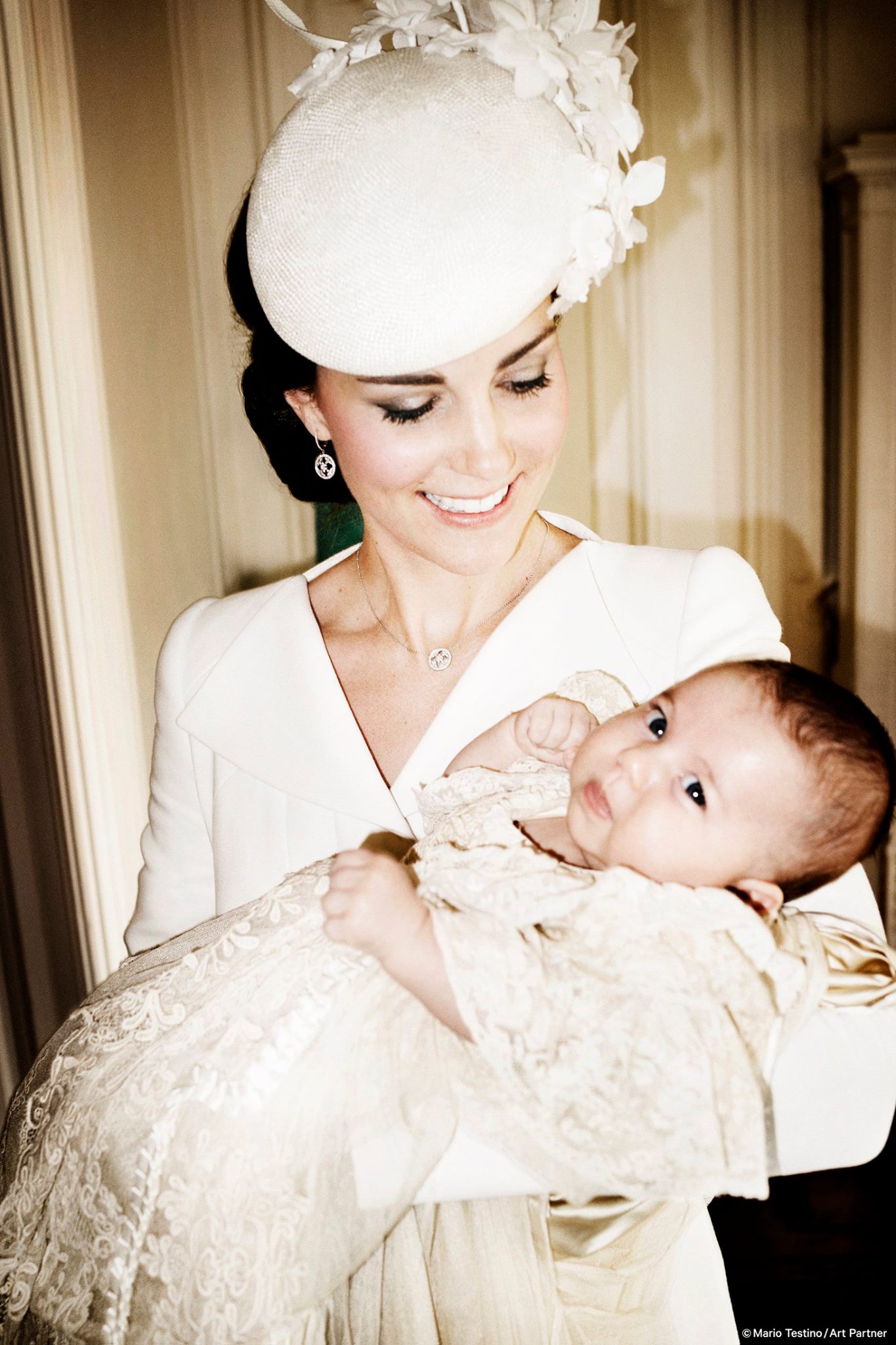 The third photo shows William, Kate, Prince George and Princess Charlotte together in the gardens at Sandringham House.  This is the first official photograph taken and released to the public showing the family of four together.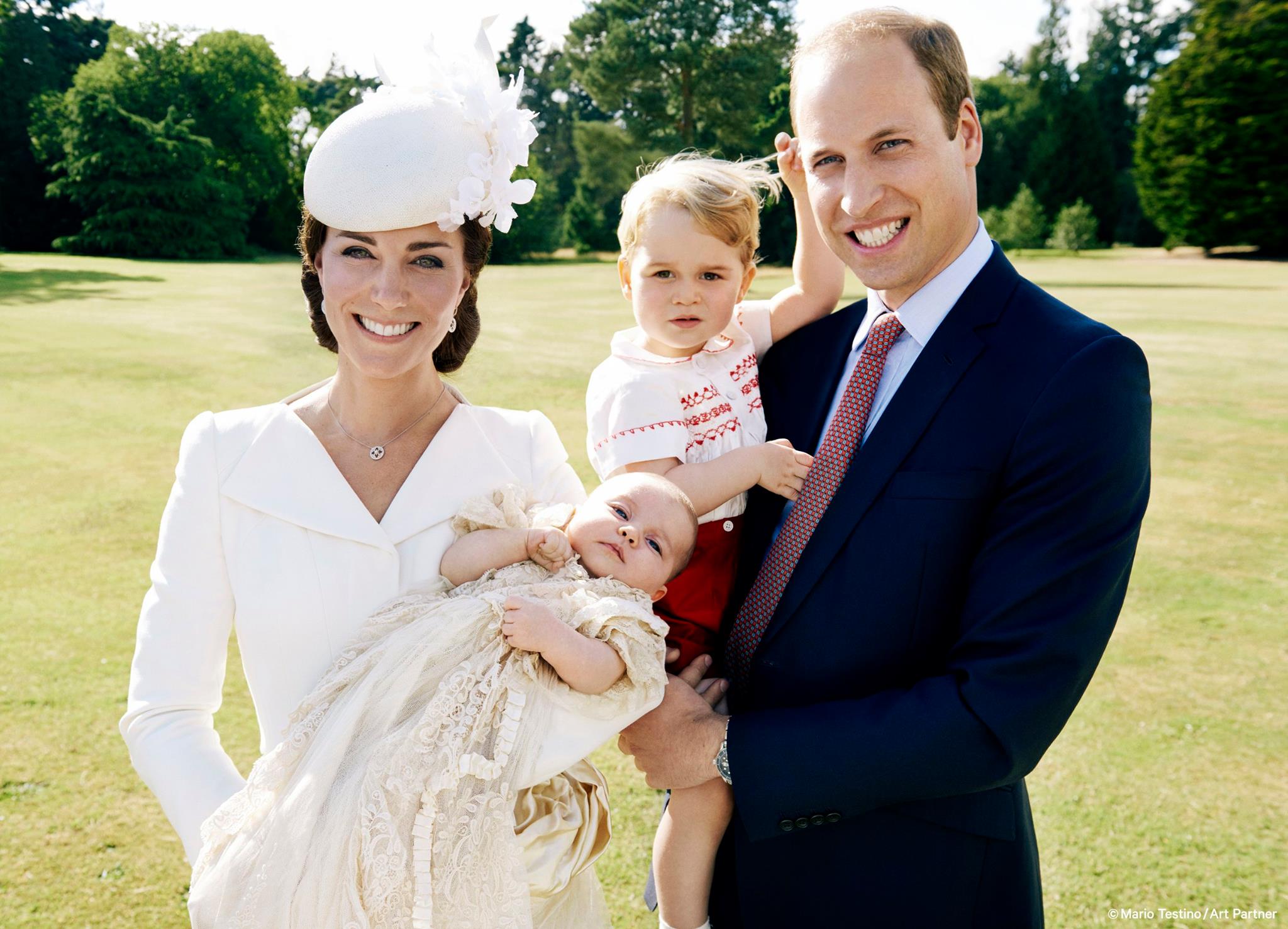 The fourth and final photo will make your heart melt.  It's Princes William and George sharing a giggle in the gardens at Sandringham House.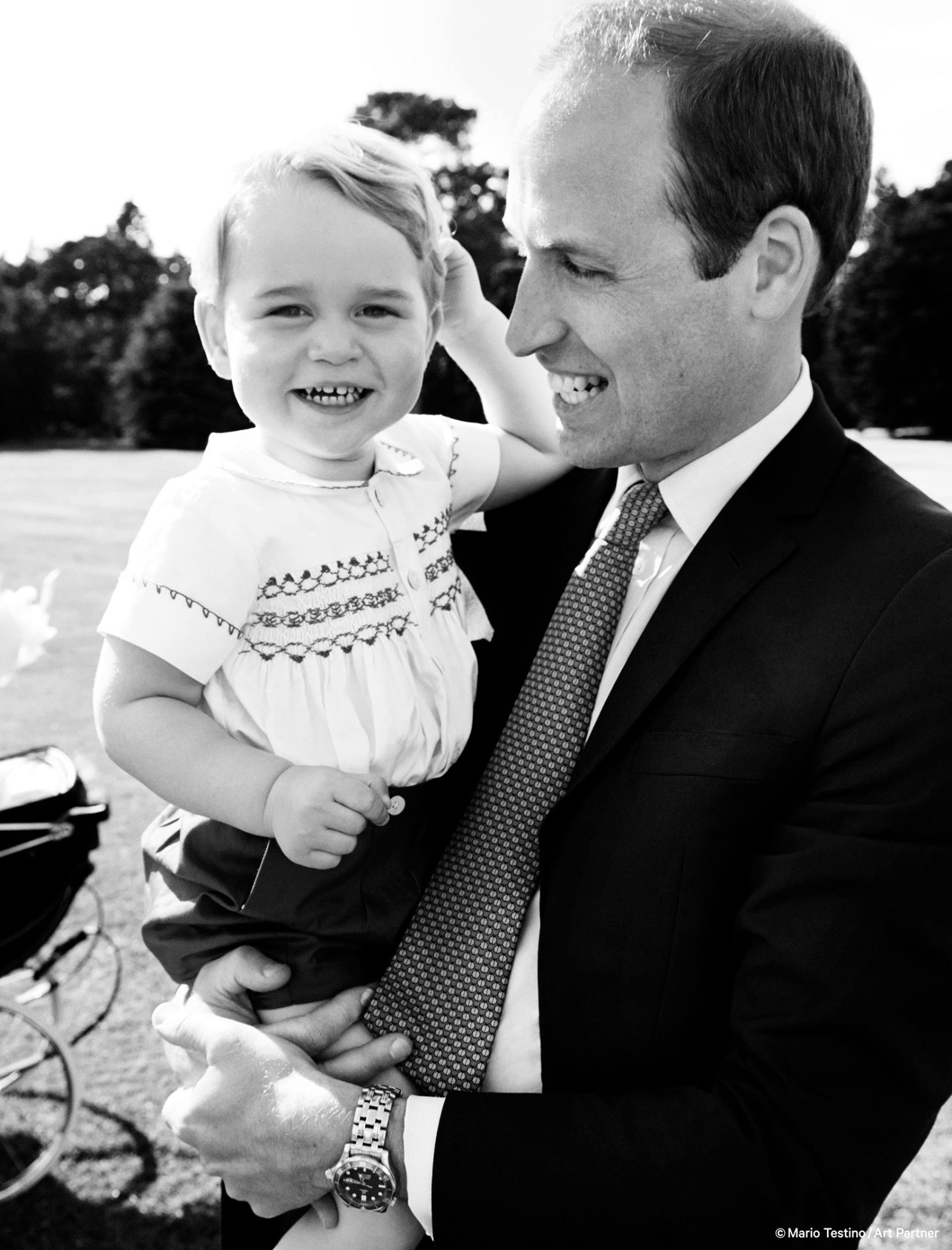 Testino is an esteemed photographer with a high pedigree, having photographed many royals and A-list celebrites in the past.  You may recall Testino photographed William and Kate to celebrate their engagement announcement too.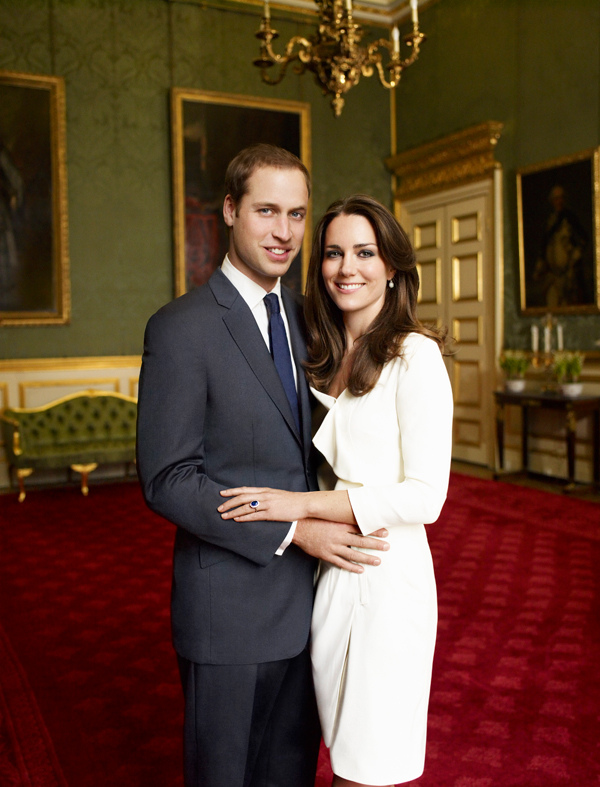 Kensington Palace released a statement with the photographs –
 'The Duke and Duchess of Cambridge and their whole family had a wonderful day on Sunday and were delighted to share the special occasion with the thousands of people who came to Sandringham. They are very happy to share these photographs and hope that everyone enjoys them as much as they do.'
Testino spoke to the Daily Mail after Kensington Palace released the pictures today.  Here's what he said –
'Photographing Princess Charlotte's christening was an amazing experience. What impressed me the most was the energy of the family, and of that between the Duke and Duchess. One sees how solid they are together and one gets a sense of their strong family values. It was incredible to be able to document four generations of the British Royal Family together – the monarch and three heirs to the throne – and very heart-warming to see the close relationship between them all.'

'I am overwhelmed and honoured to be chosen to document this occasion and to carry on the documentation of the family that is the soul of this country, a country that has given me.'