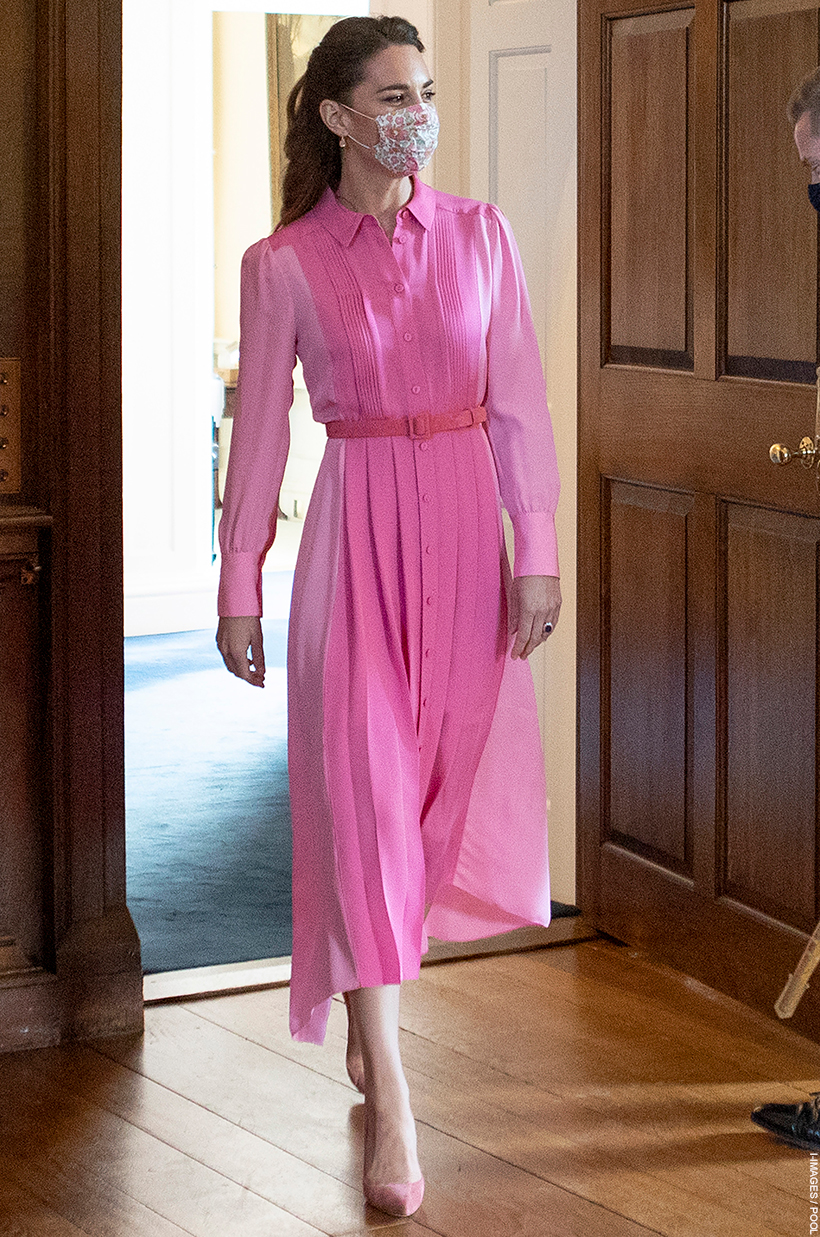 27th May 2021 — The Duchess of Cambridge (Kate Middleton) hosted Mila for tea at the Palace of Holyrood House.
You may recognise Mila from the Hold Still project Kate spearheaded with the National Portrait Gallery at the height of the COVID-19 pandemic. Mila features in one of the final 100 portraits exhibited on the NPG's website.
Last spring, Mila was undergoing treatment for leukaemia. Her family decided to shield her over the lockdown period, so her father and sister moved out of the house. Her mother captured a photo of Mila kissing her dad through the window during a socially distanced visit and entered it to the Hold Still project. It was chosen as one of the finalists out of thousands of submissions.
In the Autumn of 2020, the Duchess spoke to Mila on the phone. During the call, she promised she'd wear a pink dress when they finally got to meet — Mila's favourite colour. As you can see, she kept her promise. Mila also wore a pink dress and finished her outfit with a sparkling tiara.
Kate's outfit:
The Duchess of Cambridge wore:
Dress: ME+EM
Belt: Boden
Earrings: Missoma
Shoes: Emmy London
Mask: Amaia