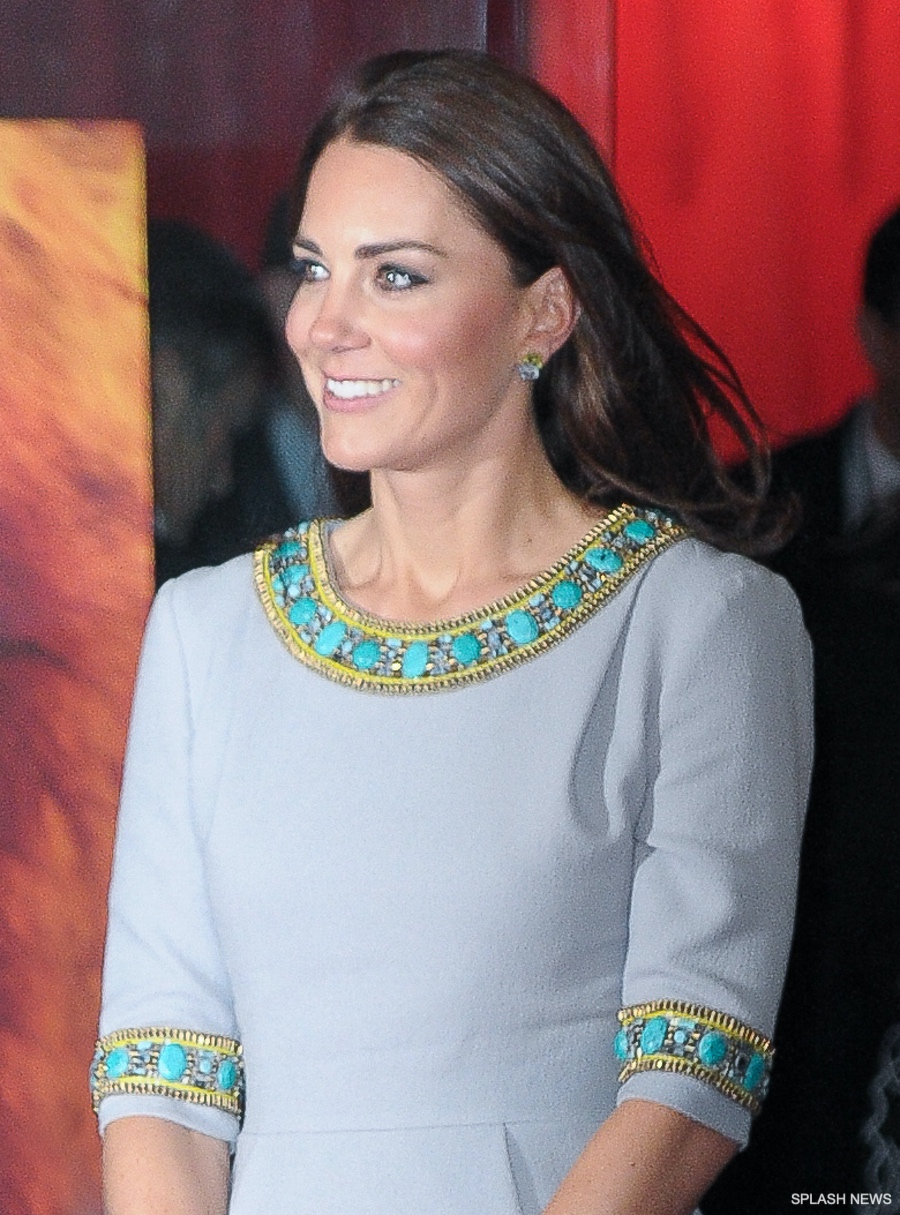 On April 25th 2012, The Duchess of Cambridge (Kate Middleton) attended the UK premiere of Disneynature's "African Cats" in aid of Tusk at The British Film Institute in London's Southbank. She attended with her husband William, who is Royal Patron of the charity. The event served as a charity fundraiser for Tusk.
African Cats was filmed in Kenya's Masai Mara region from August 2008 to October 2010. The film follows a pride of lions and a family of cheetahs in the savanna. British actor Sir Patrick Stewart narrates the documentary, which is directed by Keith Scholey ("Big Cat Diary") and Alastair Fothergill ("Earth," ''Deep Blue").
Kate's outfit:
Kate wore a grey dress by UK designer Matthew Williamson to the film premiere. The dress is from Williamson's pre-fall 2012 collection. It features ornate beading and peplum detailing.
Kate wore the Peridot and Diamond Earrings from the Classic collection by Kiki McDonough.  The earrings cost £1,500 and remain in stock.
Finally, Kate wore a pair of Emmy Shoes "Valerie" pumps and matching "Natalie" clutch bag in grey.