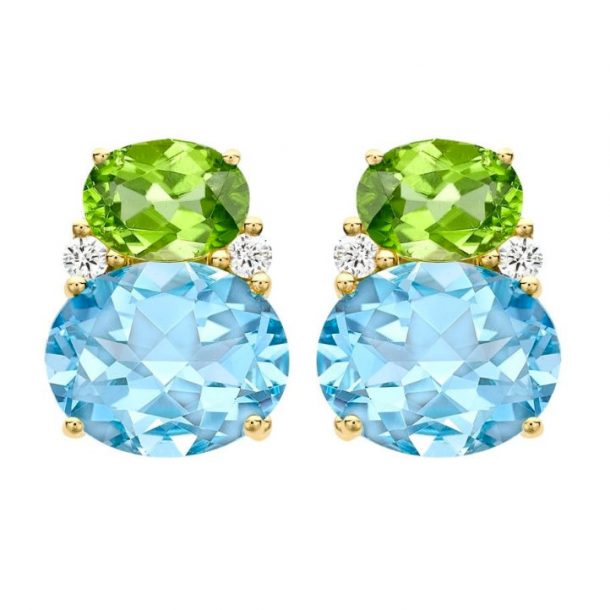 In 2012, the Duchess of Cambridge (Kate Middleton) attended the UK premiere of Disneynature's African Cats in aid of conservation charity Tusk. She wore a pair of blue and green earrings with the dress by Kiki McDonough. This is the one and only time she's worn the earrings to date. They're the London-based designer's Peridot and Blue Topaz Double Oval Studs from the Classics Collection.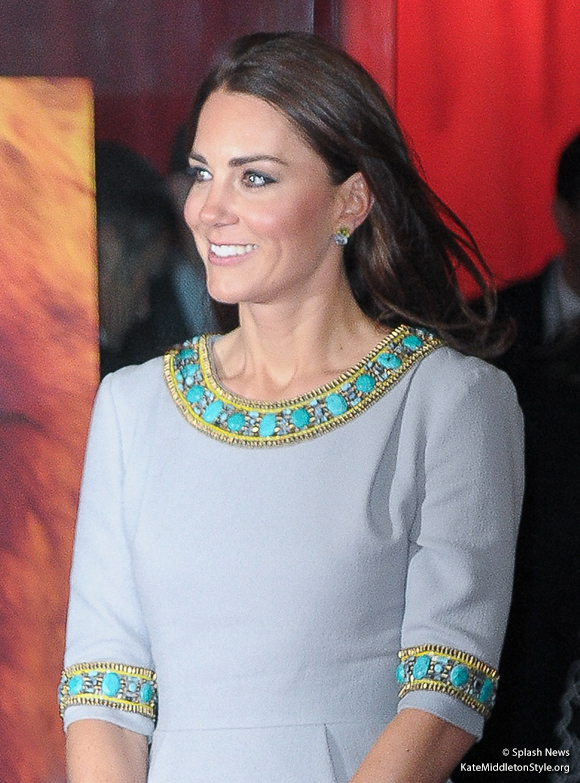 About the earrings:
These double oval stud earrings feature green peridot and blue topaz gemstones set in 18ct yellow gold, finished with two sparkling diamonds. On the website, these earrings are described as a "firm Kiki favourite" that are available in "an array of vibrant colour combinations and are exceptionally easy and fun to wear".
Where to buy the earrings:
The earrings are still available to buy on Kiki McDonough's website. Thy cost £1,500.
Kate Middleton wearing Kiki McDonough jewellery:
We know the Duchess of Cambridge has worn at least 22 different designs by Kiki McDonough (necklaces and earrings). Here's a quick look at some of the pieces Kate's worn since joining the Royal Family in 2011: