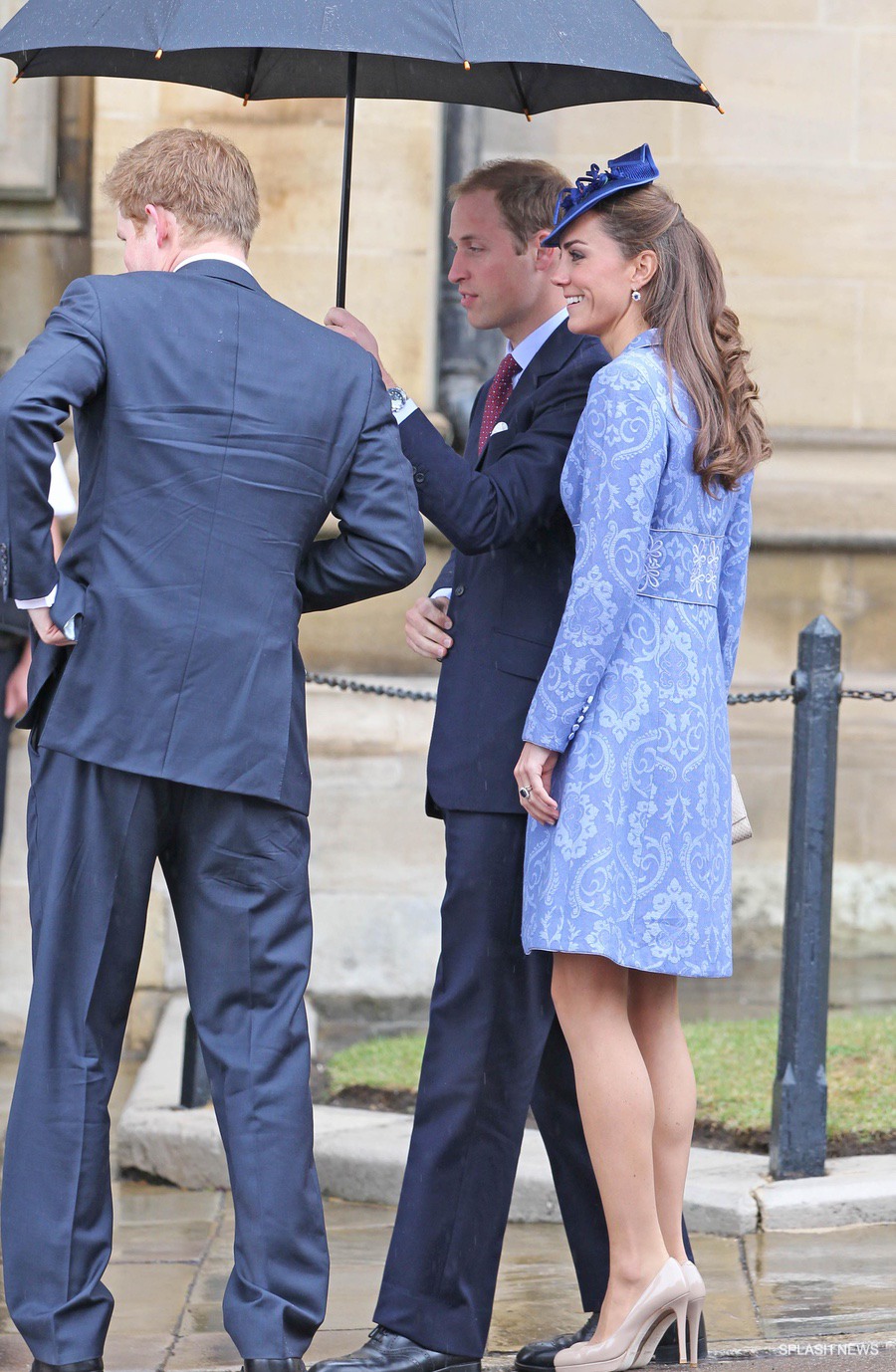 Back in 2011, Kate attended Prince Philip's 90th birthday service of thanksgiving at St. George's Chapel in Windsor Castle. The service honoured and thanked Prince Philip who reached the milestone birthday earlier in the week.
Kate and William joined the Queen and 750 guests for the service. The guests represented the worlds of sailing, polo, carriage driving and shooting, amongst others.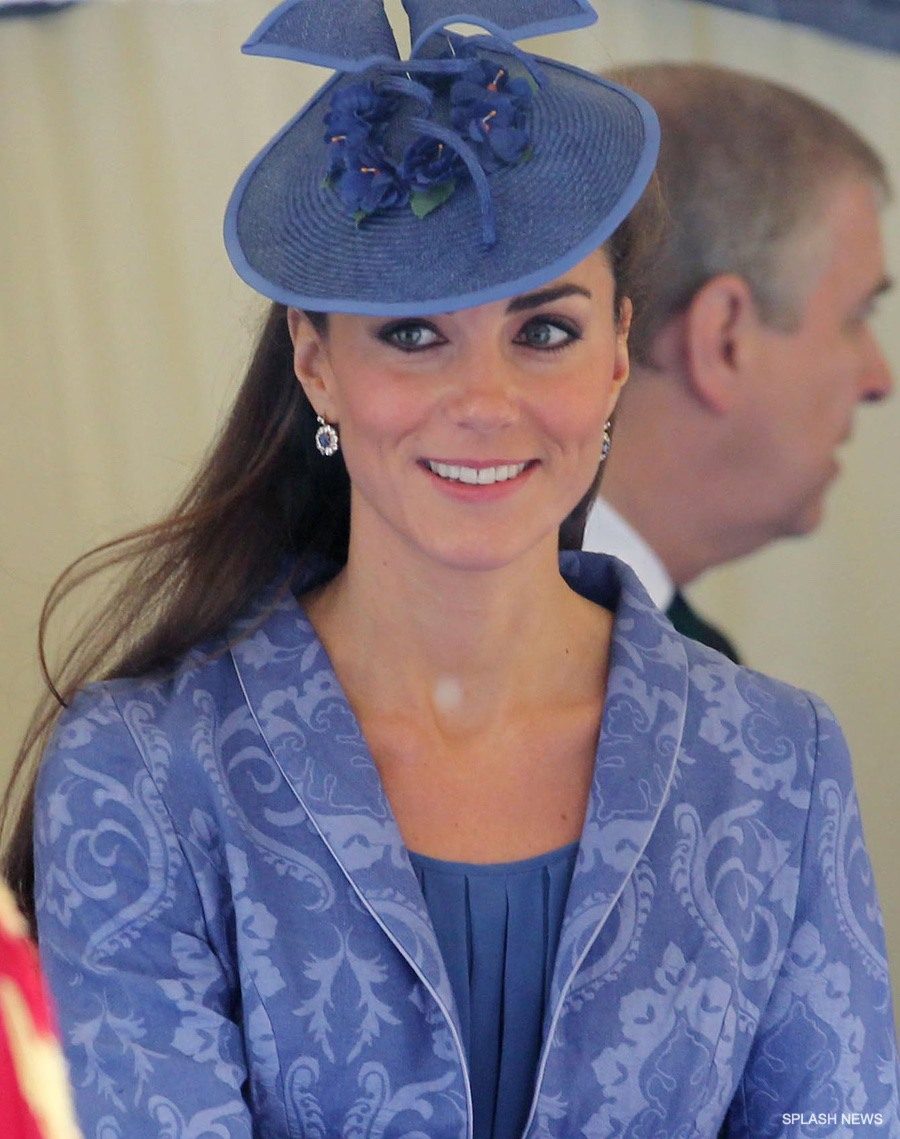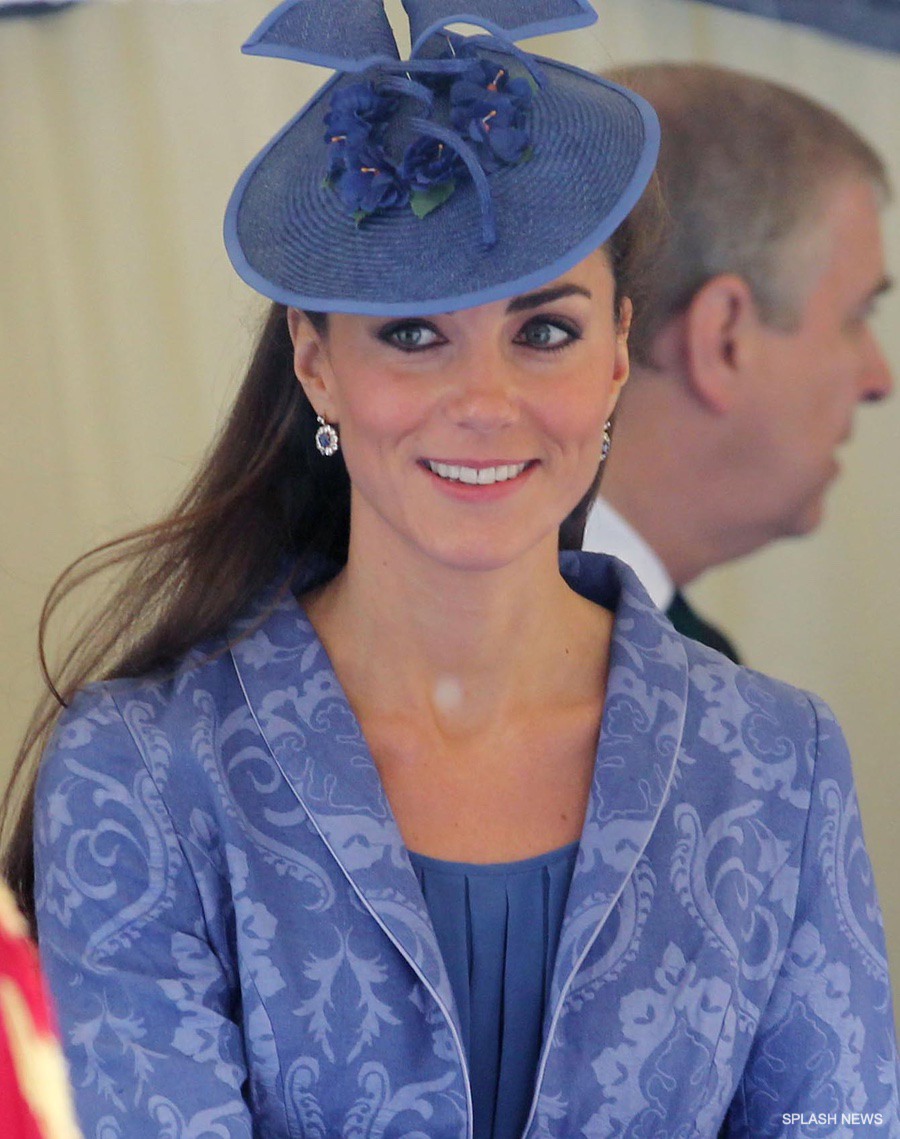 After, a canapes reception was held for guests. Then, the Royal Family retired for a private family lunch.
Kate's outfit:
Kate wore her gorgeous cornflower blue brocard/Jacquard print coat by designer Jane Troughton.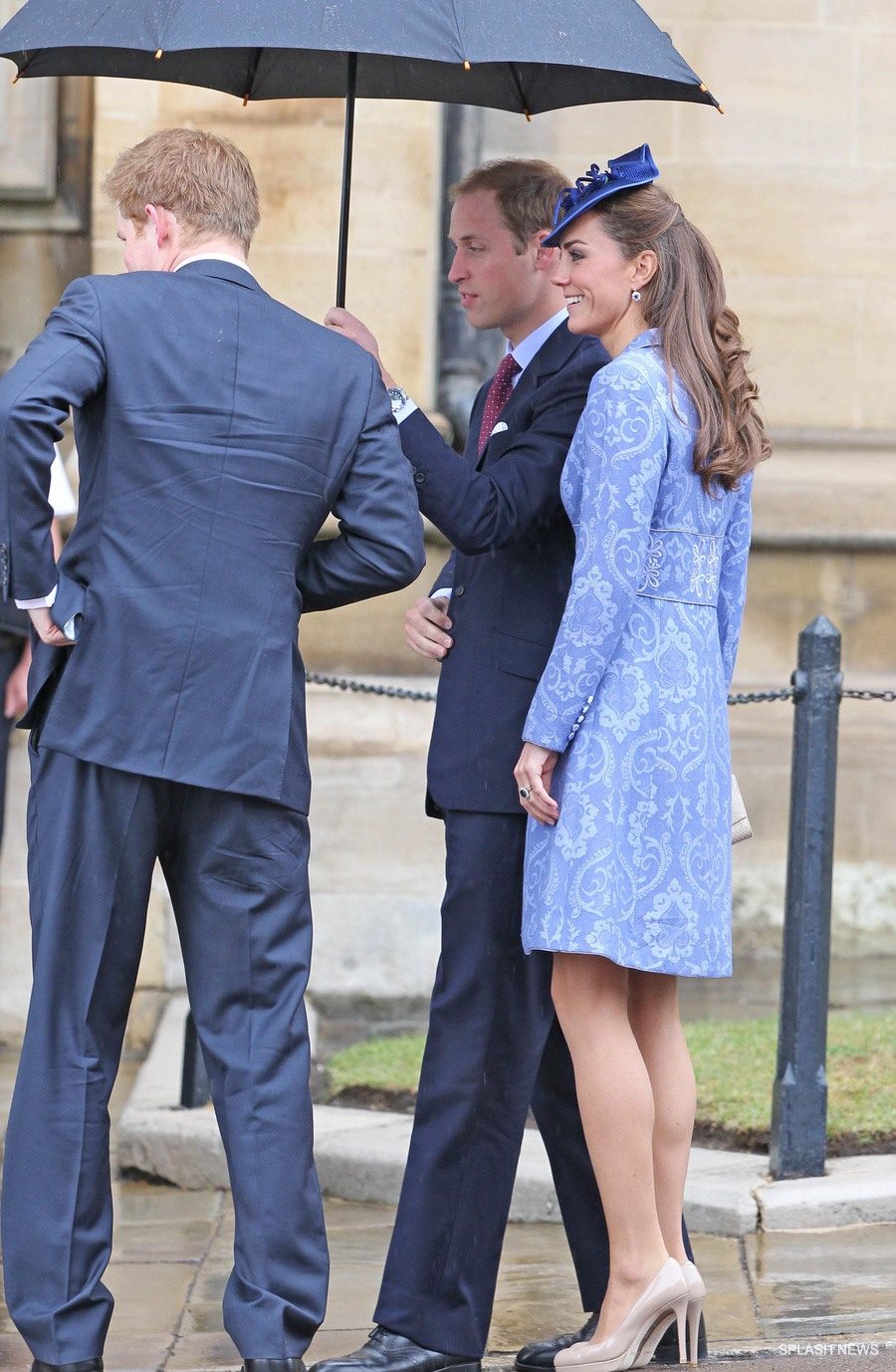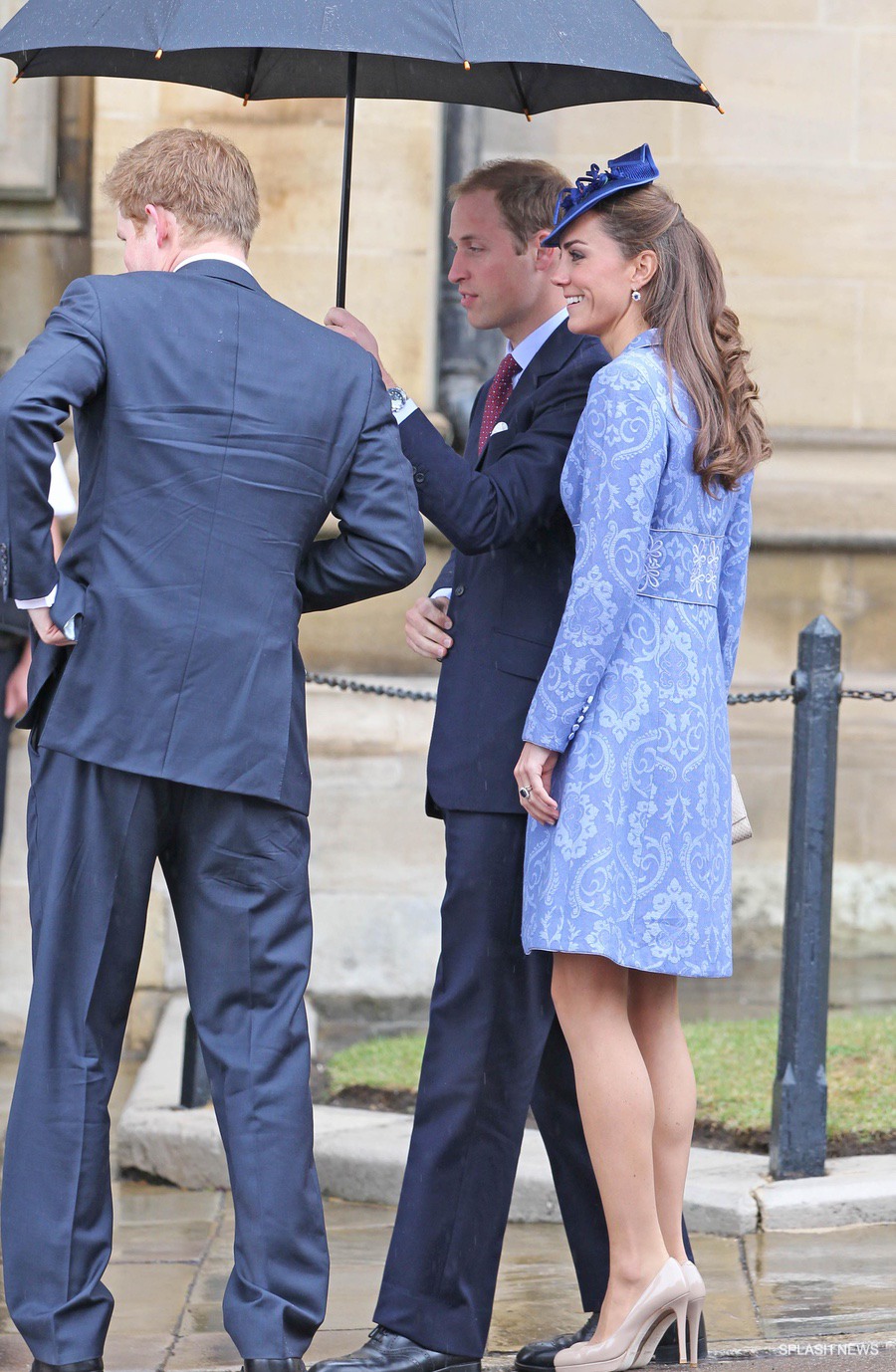 Kate was previously photographed wearing the coat to the van Cutsem wedding in 2009.
Underneath the coat, Kate recycled her cornflower blue pleated dress by highstreet brand Zara. We previously saw Kate wearing this dress on the day after her wedding to Prince William – the dress became iconic and quickly sold out.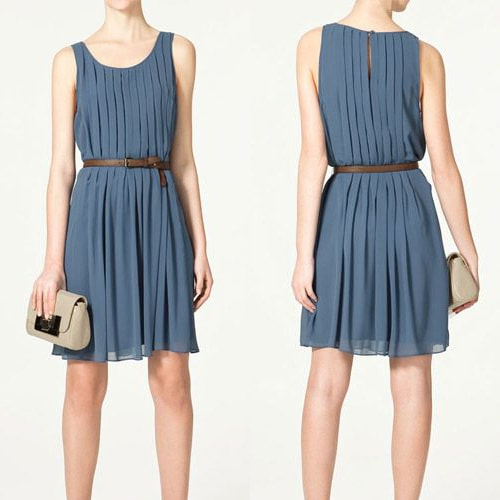 Kate paired the dress with her L.K. Bennett nude 'Sledge' pumps and carried a matching nude handbag by Stuart Weitzman.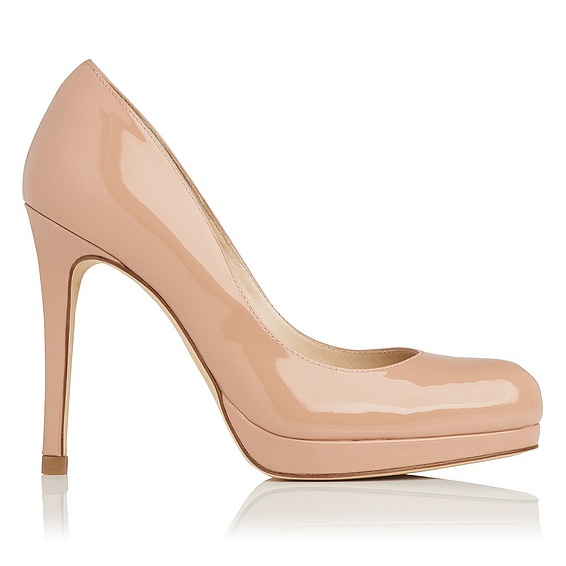 The style name is commonly known as "Muse" in the UK and "Raz" in the USA. Kate wons the bag in several different colours.
Kate finished the look off with a navy blue hat by milliner Jane Corbett.
In her ears, Kate wore a pair of sapphire blue earrings, which Royal watchers believe to be customised from the late Princess Diana's own jewellery and given to Kate as a gift.