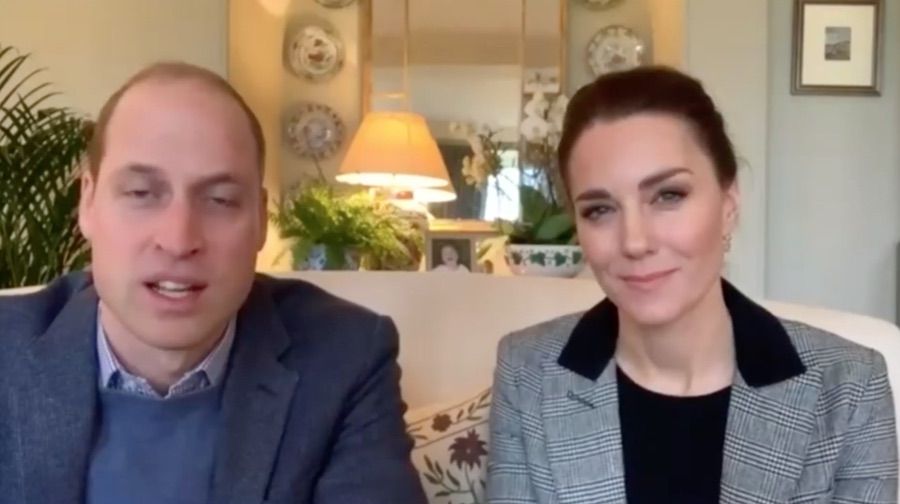 Friday, 15th January 2021—Kensington Palace published a video on their social media channels showing William and Kate speaking with frontline workers and counsellors from the Just 'B' Bereavement Support service.
Just B provides emotional wellbeing, bereavement and trauma support to NHS, care sector staff and emergency service workers. The Yorkshire-based charity also provides helplines for children, young people and adults.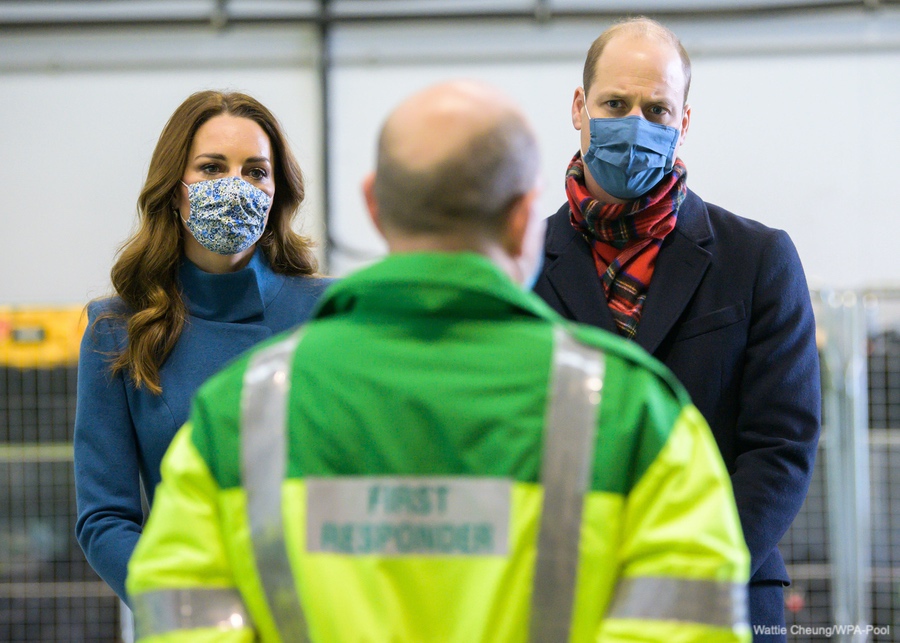 During the video call, Their Royal Highnesses learnt about the crucial mental health support Just B provides for frontline workers during the Covid-19 pandemic.
NHS staff and emergency responders spoke about their personal experiences with mental health. The couple were told the pandemic will create a generation of "broken police officers and emergency services staff".
During the conversation, William shared his own experiences too. He spoke of seeing "death and so much bereavement" while working as an air ambulance pilot.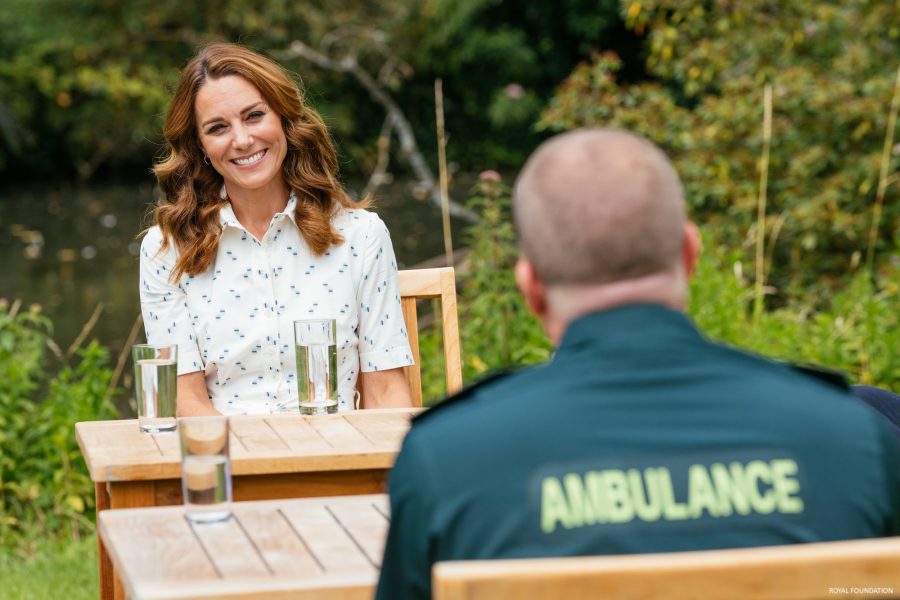 William and Kate's Royal Foundation provides financial support for Just B via their Covid-19 Response Fund.
You can watch the full-length video below:
Kate's outfit:
The Duchess wore her grey check/plaid jacket from Canadian brand Smythe. It's the company's Two-Tone blazer in Glen Check/Plaid.
The Duchess has worn the blazer twice before (during public engagements). Most recently, in 2019, during a celebration event for Shout UK (pictured below).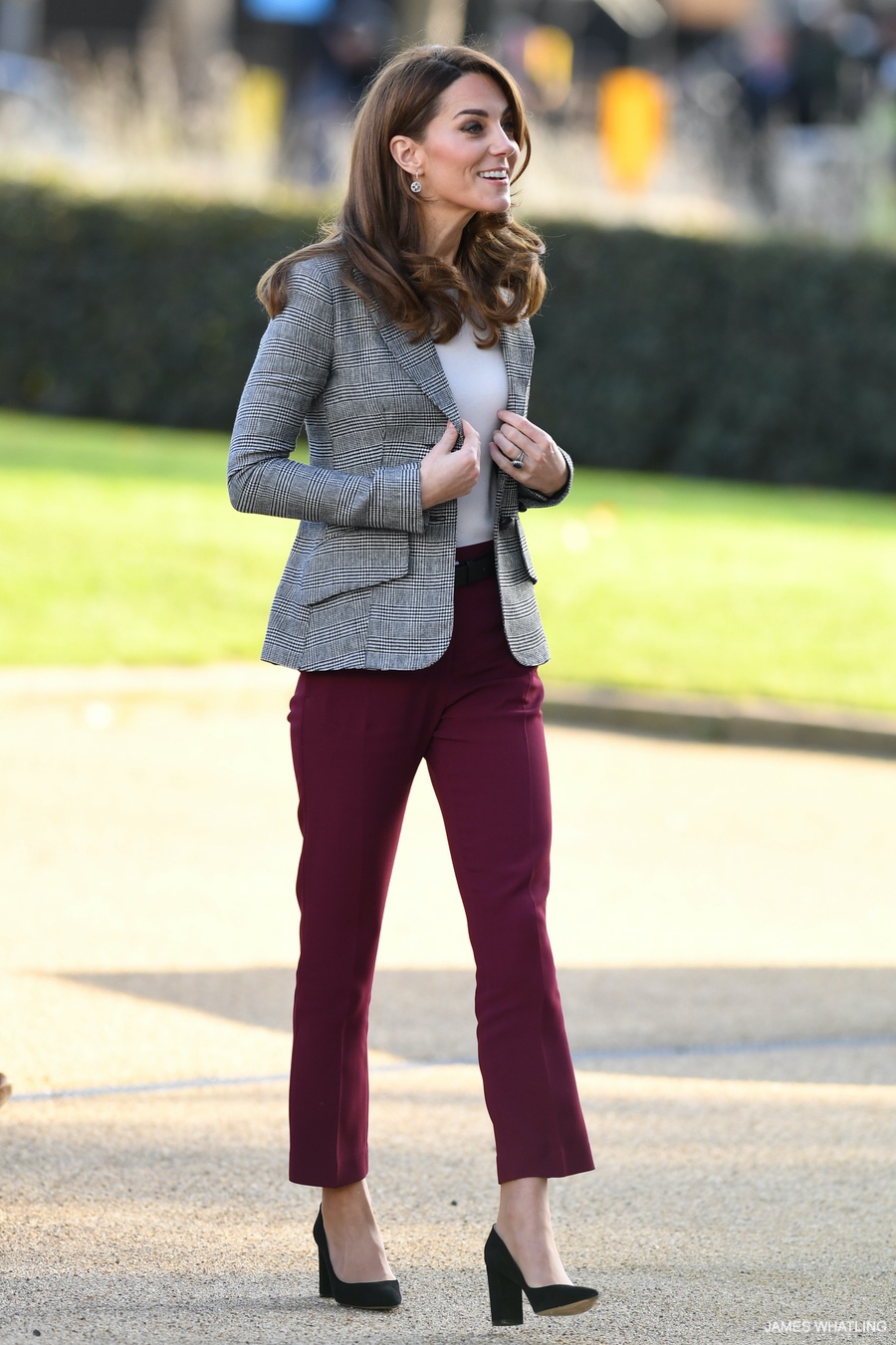 Inspired by the traditional riding jacket, this flattering blazer features a contrasting black corduroy collar, pocket flaps and oversized leather buttons. It's made from a brushed weave wool-mix fabric.
It sold on shopbop.com for $795 USD. Sadly, the two-button style is no longer available to buy. (Though, Nordstrom sell a monochrome Smythe blazer in a houndstooth print if you're looking for something similar.)
Of course, Kate is no stranger to the Smythe brand. She famously wears their 'Duchess' blazer (renamed after her) in two different colours, blue and army green.
Onto Kate's earrings now. It's difficult to see which pair she wears in the video. Elizabeth from Kate's Closet thinks they're the Kiki McDonough White Topaz Cushion Drop & Diamond Earrings. The Duchess owns them in four colours in total.
A good guess I think—the Duchess first wore these sparkling earrings with the same blazer in 2018, during a visit to Coach Core Essex.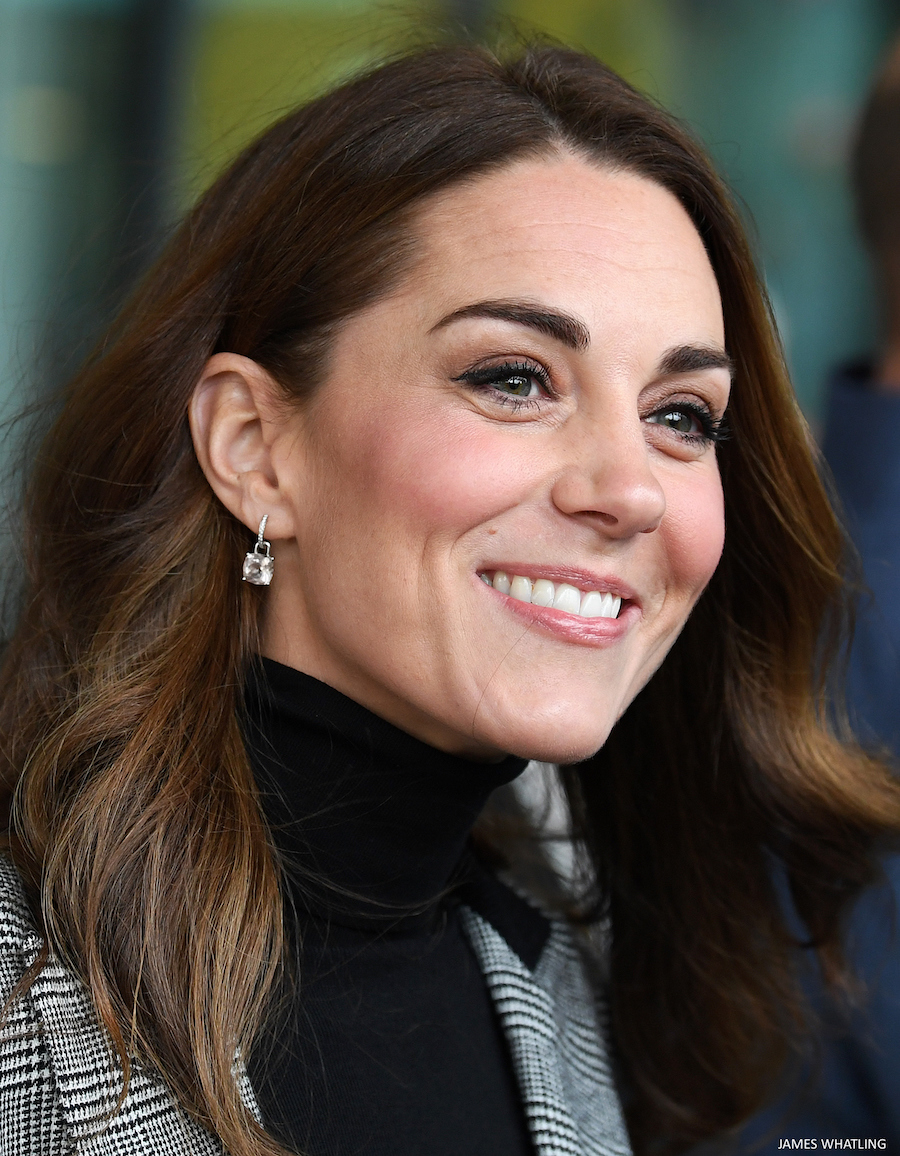 The earrings feature in Kiki's 'Cushions Collection'. They retail for £1,400 with the hoop, or you can buy the detachable cushion drops alone for £800.
Featuring a dazzling White Topaz cushion drop on an elegant 18ct White Gold and Diamond hoop. Wear the hoops on their own or add the drop for a different look.
Kate owns the sparkling earrings in three other colours too!