On the 9th of April 2020, William and Kate paid a 'virtual visit' to a school in Lancashire. 
For the engagement, which took place via video chat, Kate wore a mustard coloured sweater by high street brand Zara.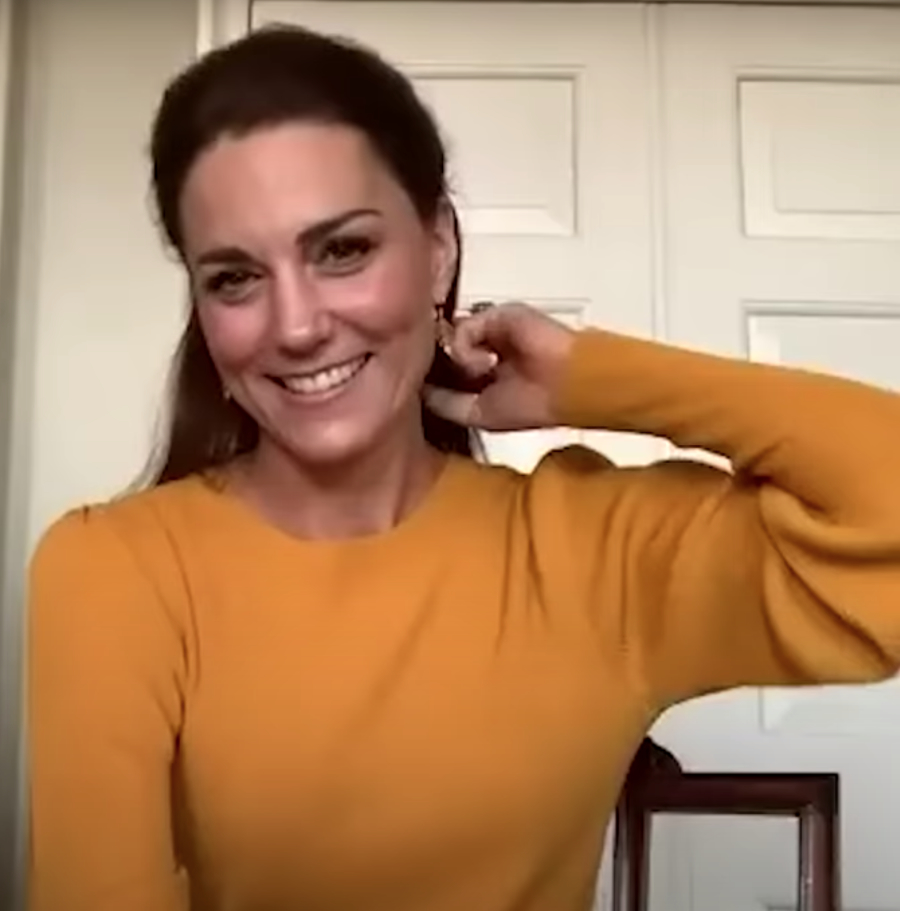 About the yellow sweater:
The mustard yellow sweater is made from ribbed fabric, has a round neckline and puffed/balloon sleeves.
It retailed for £29.99 at Zara but is no longer available for purchase due to it being a past season piece.
Scroll to the bottom of the page for some alternatives….