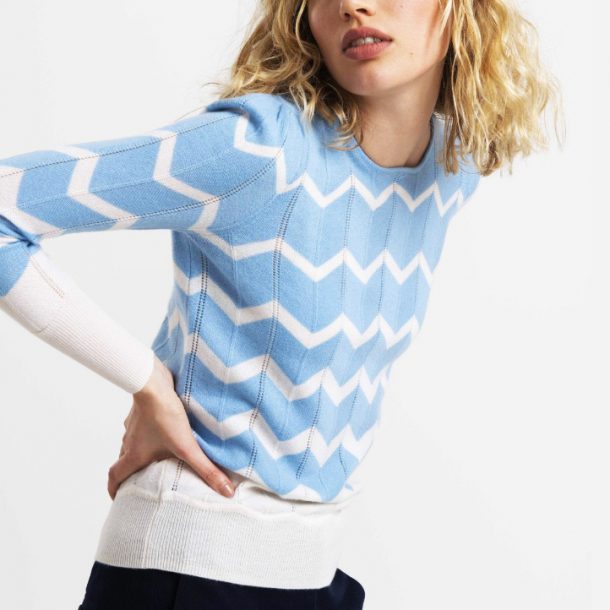 On the 2nd of May 2020, Kensington Palace released a video of Kate chatting with midwives, health visitors, parents and leading sector experts to mark Maternal Mental Health Week.
In the video, the Duchess wore a baby blue wool and cashmere mix knitted sweater with a white chevron design from UK Fashion Designer, Tabitha Webb. It is the company's 'Jessie' knit.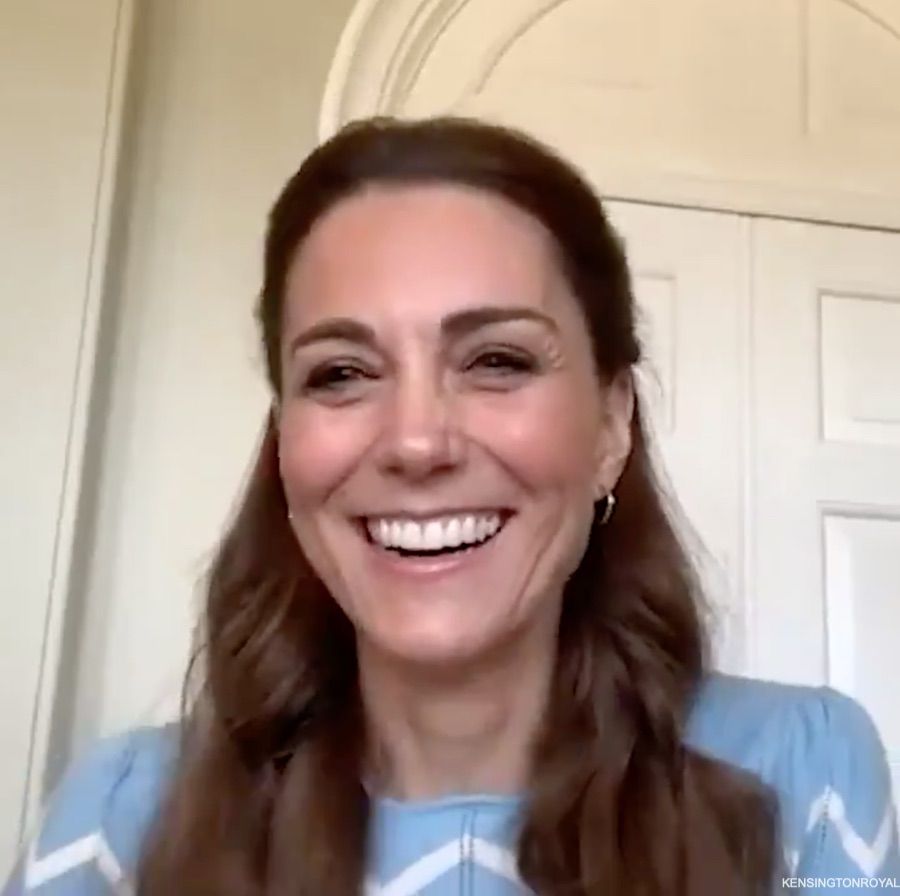 About Kate's sweater:
Tabitha Webb crafted the Jessie knit sweater from a 30% cashmere and 70% wool mix fabric, resulting in a super soft and luxurious feel. Kate opted for the fresh baby powder blue colourway.
How to wear the Jessie knit:
This fabulous sweater will be a versatile addition to your spring wardrobe, whatever the occasion. Dress up this fun little number with a formal skirt or trousers for an evening out. Team it with denim for that perfect smart casual look. The Jessie knit won't fail to please.
Where to buy:
This little gem of a jumper is available in sizes small, medium and large and retails at £275. It is available to pre-order from tabithawebb.co.uk.
It's currently out of stock in powder blue so allow up to three weeks for delivery.
Different colours:
The Jessie knit sweater is also available to order in a beautiful shade of powder pink. It retails at £275 on the designer's website. A slightly different version of the sweater is also available in black/silver and red/pink.
Also available in the chevron design, is the Lucille sweater (£295) available in Green and White Metallic, Pink and Green, Metallic Stripe, Winter White, Metallic Brights, and Copper and Gold. The Lucille sweater also comes with a belt and this can be worn as a statement neck bow, headband, or to accessorise a handbag.
Tabitha Webb also sells the 'Pansy' pussy-bow blouse printed with the same pattern. You might recognise the green chevron design below? Kate wore it in early 2020.
Kate Middleton & Tabitha Webb:
Kate is a close friend of British designer Tabitha Webb. She has worn Webb's clothing on several occasions. Earlier this year, the Duchess wore the designer green chevron Pansy blouse to launch her '5 Big Questions survey' in Birmingham.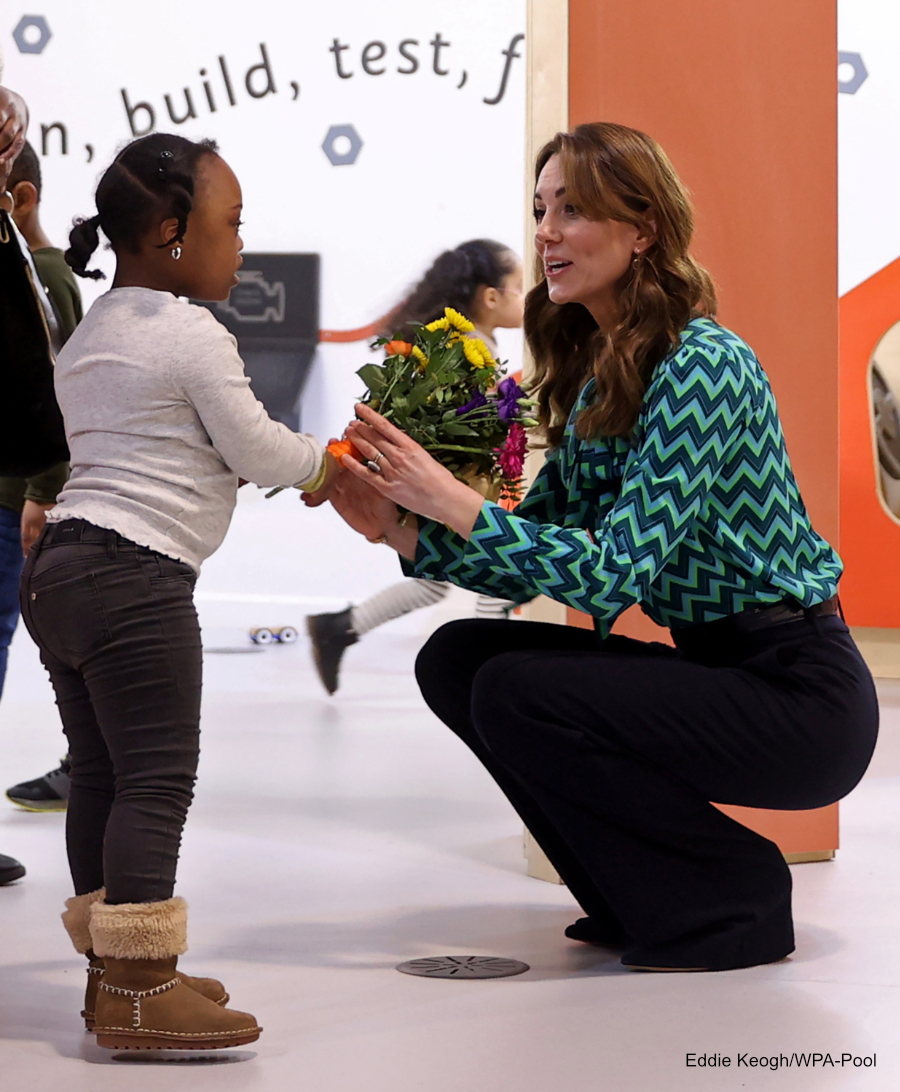 The Duchess also wore a Tabitha Webb 'space-themed' dress to a BAFTA event in 2015.