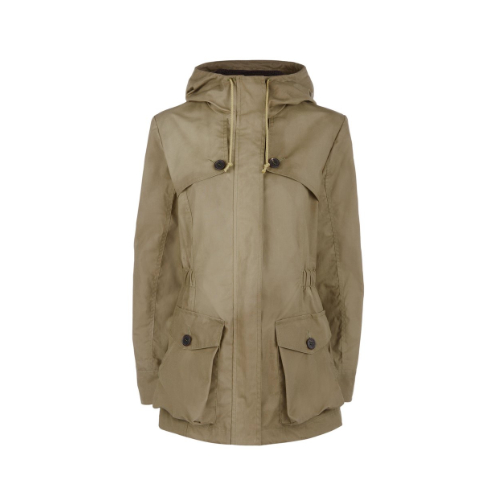 Kate Middleton owns the Troy London Wax Parka in Khaki Green.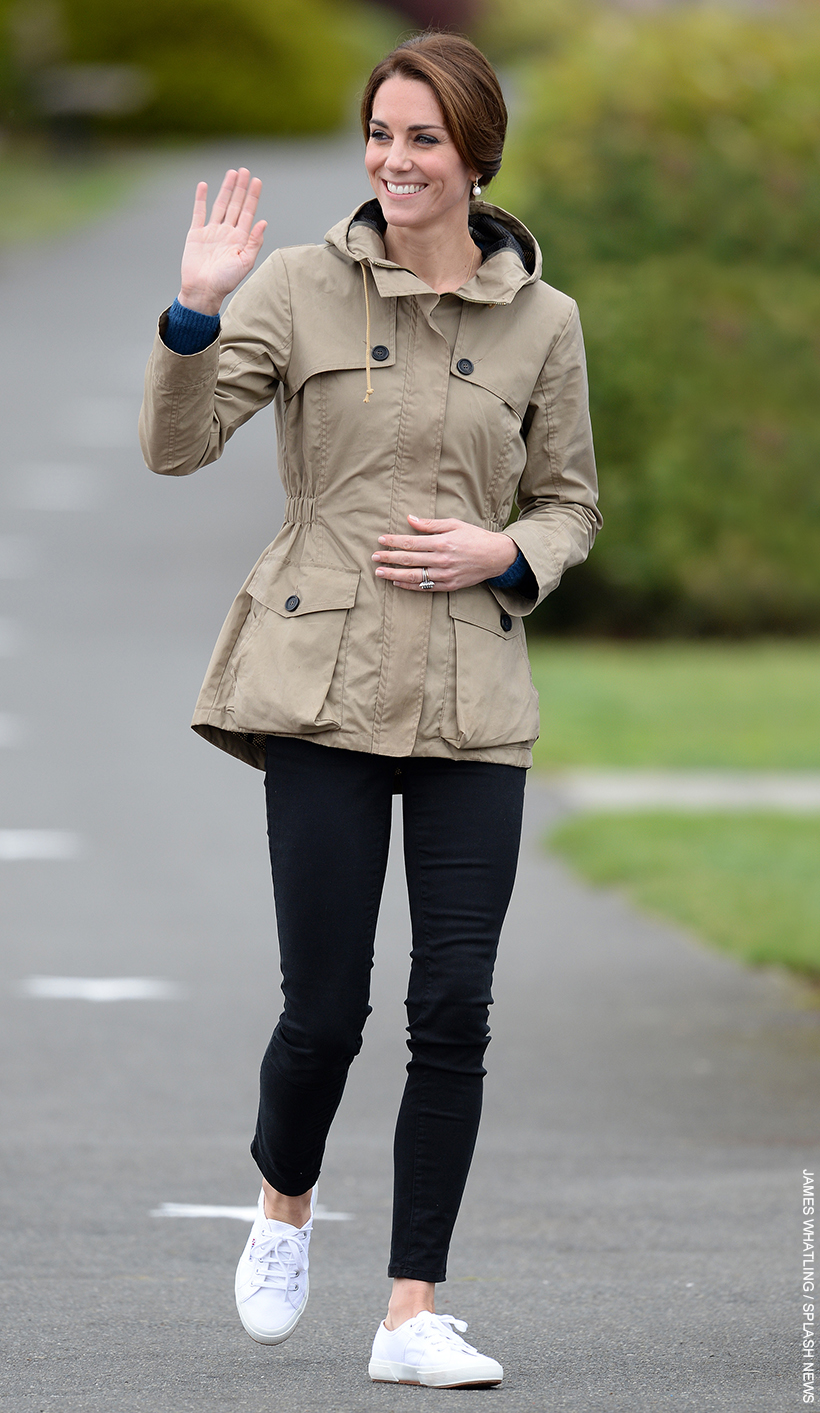 The Princess debuted the green jacket during a visit to Canada in 2016 (above). She's worn it on one other occasion to date, during a visit to a farm in May 2017 (below).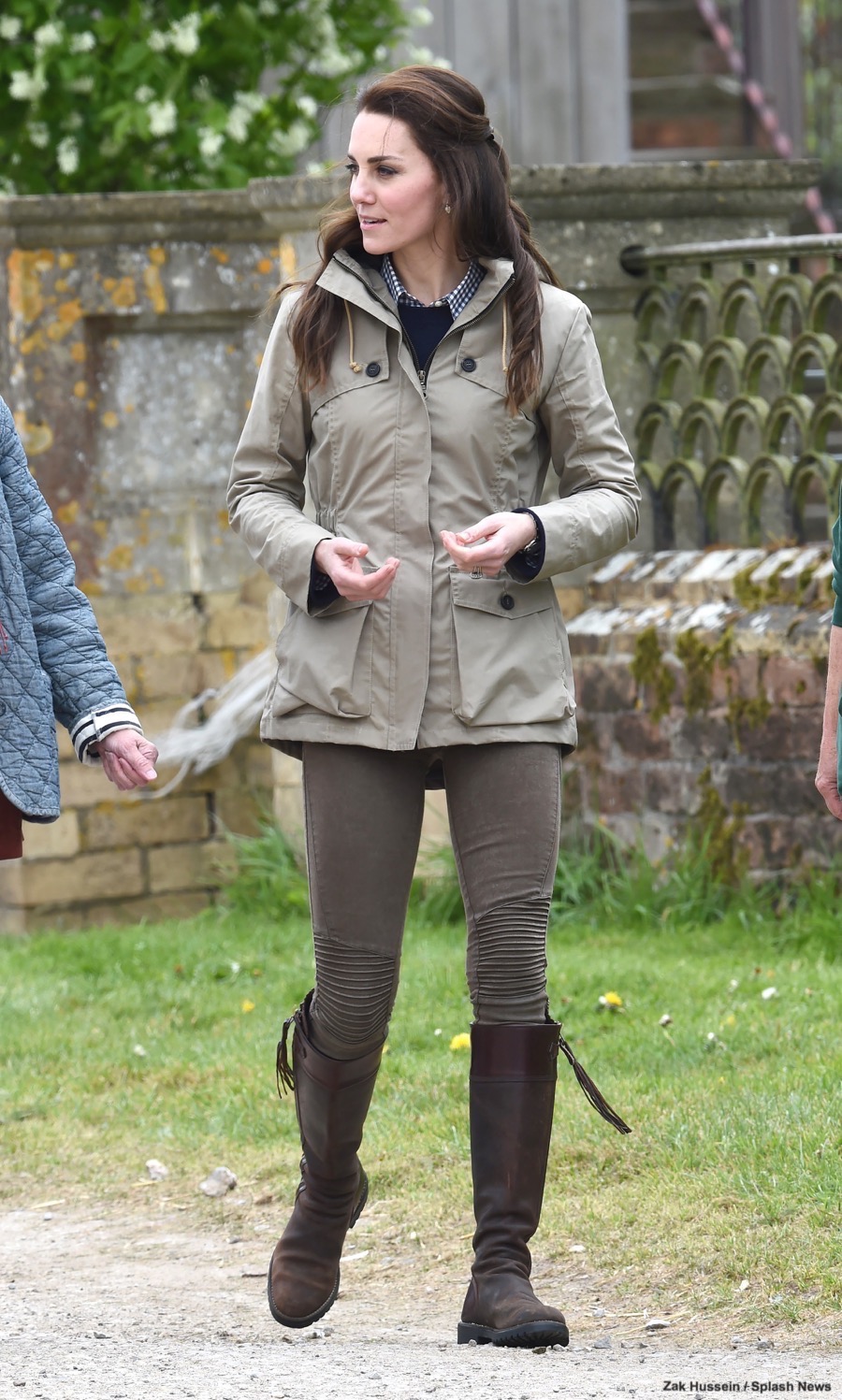 The Princess also wore a navy blue version of the same wax parka jacket in May 2019, during a visit to North Wales (below).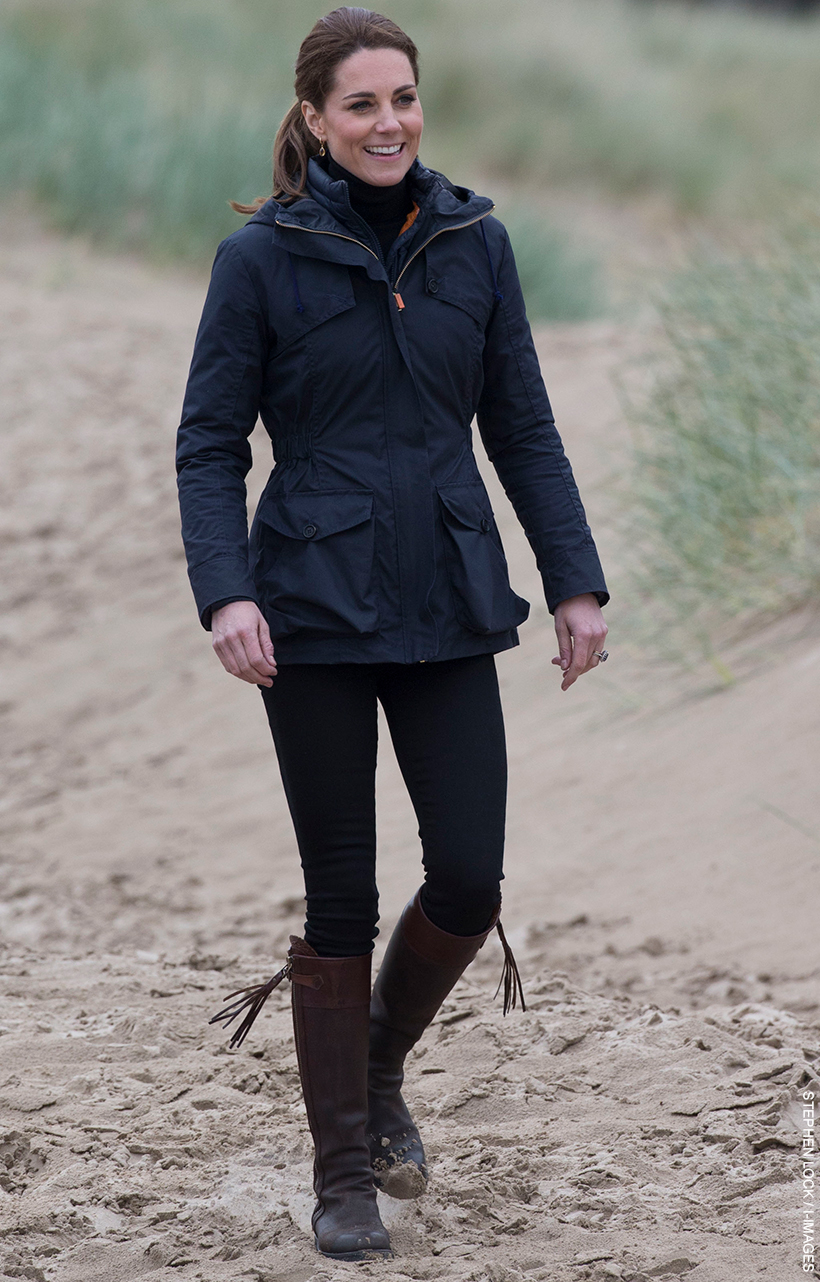 About the Troy London Wax Parka Jacket:
Kate knew she'd need a jacket that was practical yet effortlessly chic.
Crafted from soft, breathable English milled cotton, this lightweight jacket is perfect for any occasion—whether you're on a sailing excursion, feeding animals at the farm with your kids or visiting the local beach!
The dry wax finish and black sports-luxe lining provide full waterproof protection, making it ideal for rainy days spent exploring the great outdoors. But it's the details that truly make this parka stand out.
With a cinched waist, deep pockets, and an elegant drawstring hood, this jacket is both functional and fashionable.
Where to buy:
The parka is still available for purchase at the following places: Wolf & Badger, House of Bruar, Snow & Rock and Troy London.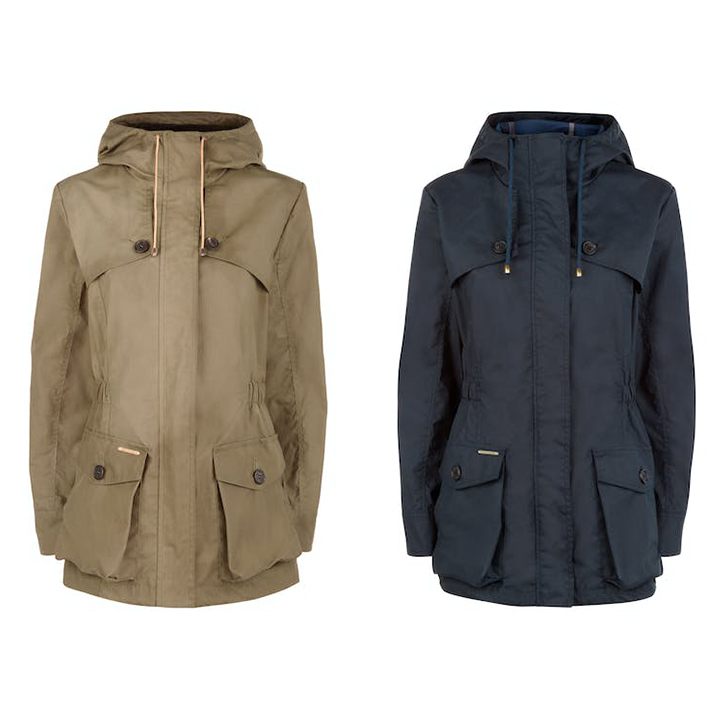 Troy London Wax Parkas
Exact match. So nice she bought it twice! The Duchess owns this jacket in two colours, khaki and navy. Perfect for throwing on to run errands, walk the dog, take your kids to the park and more. With its versatile style and practical design, it's sure to become a staple in your closet for years to come.
About Troy London:
The company specialise in designing timeless country clothing that's made to last and manufactured in Britain.
The company was founded by sisters Rosie van Cutsem and Lucia Rick Keene. Rosie van Cutsem is married to one of Prince William's friends and Prince William's godfather – William van Cutsem. They live in the countryside in Norfolk, near Anmer Hall, William and Kate's home.