Kate Middleton owns a pair of Tod's suede block heel pumps in black.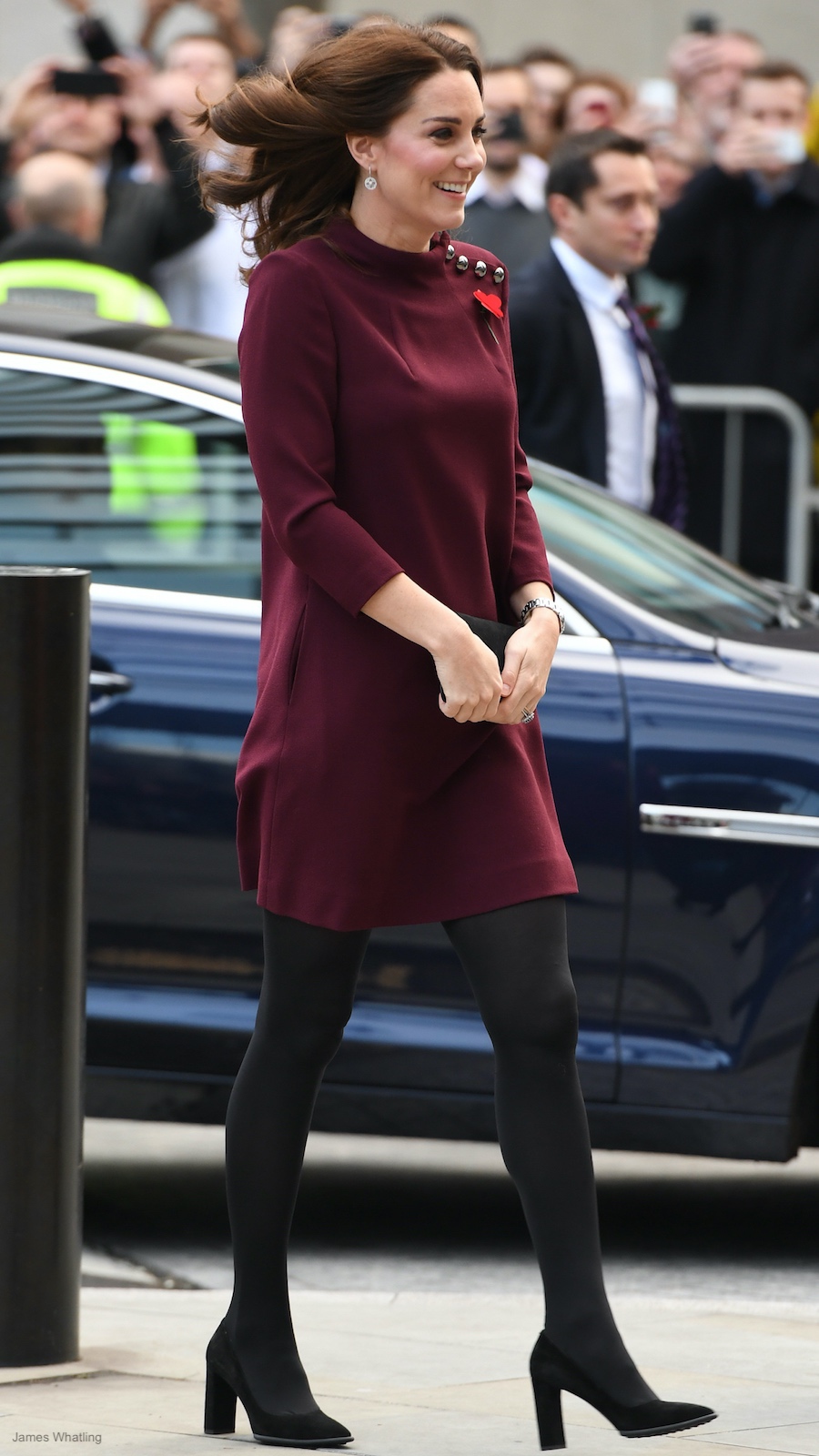 Kate has showcased the black blocked heeled pumps on 16 public occasions between 2017 and 2021, including at a children's mental health forum in 2017 (pictured above), a visit to Norway in February 2018 and at a St. Patrick's Day parade in March 2018 (pictured below) She was most recently spotted wearing the shoes during a visit to the East Ham Air Cadets in 2021, where she and Prince William honoured the late Prince Philip.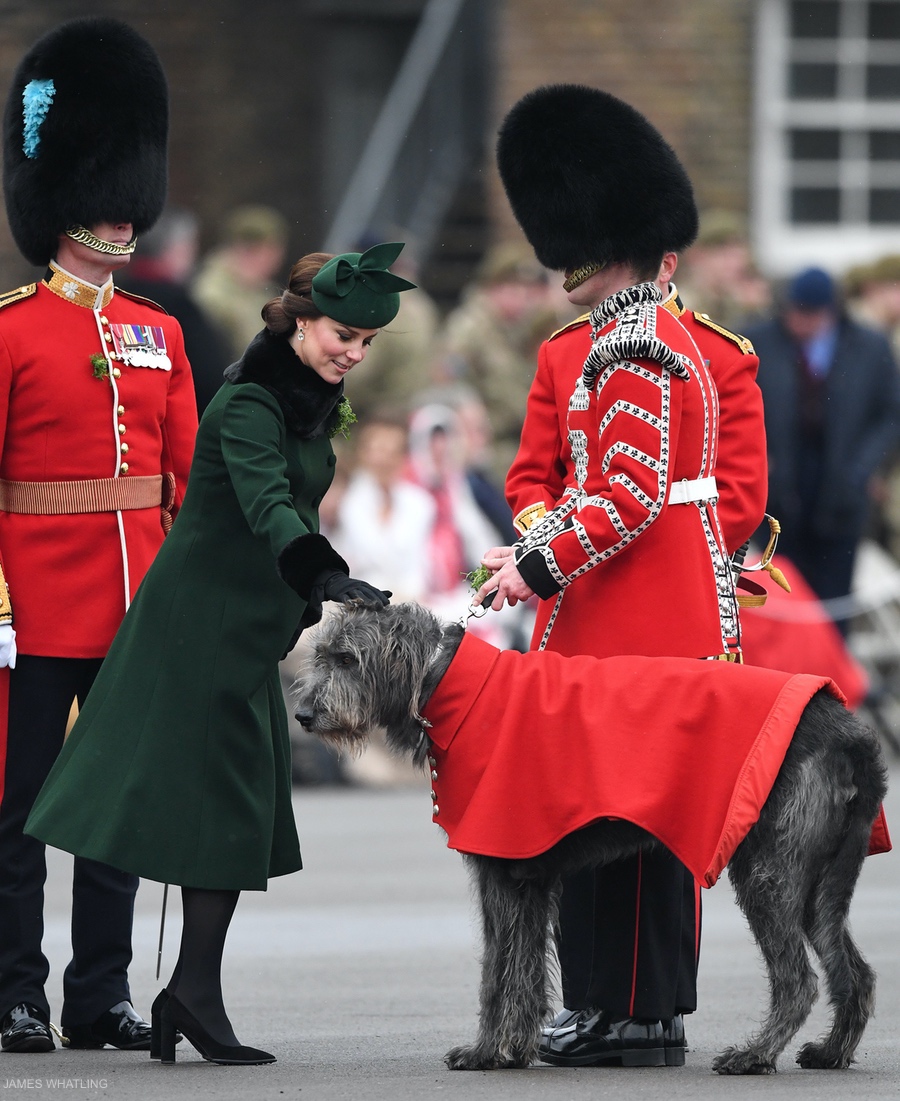 About the Tod's Black Heels:
These sleek court shoes feature a plush black suede finish. The classic pointed toe silhouette is balanced by a sturdy block heel, offering both sophistication and comfort. The interior nude lining showcases careful attention to detail, ensuring the wearer's luxury experience.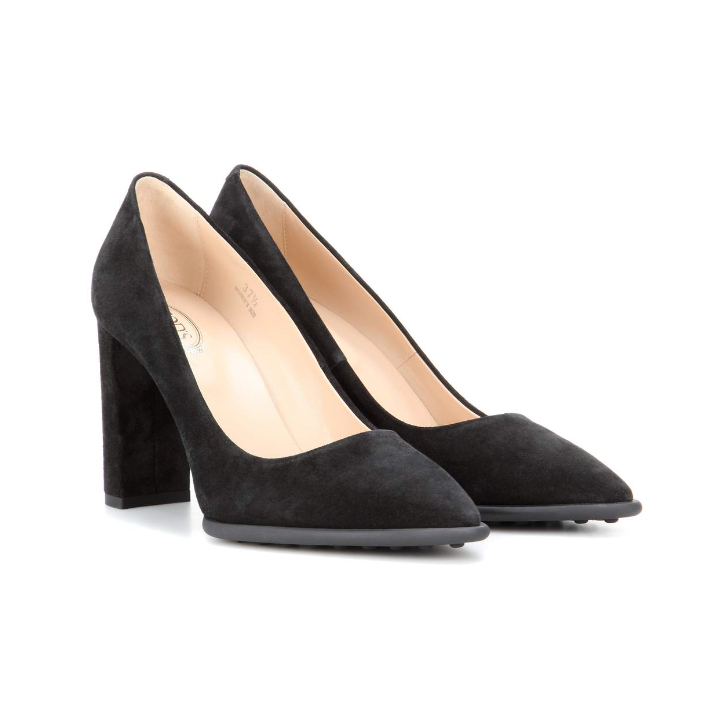 The rubber sole, which adds traction, makes them perfect for an afternoon of walking around chatting to the public!
Paired often with black tights by Kate, they offer a seamless look and a modest way to sport dresses with shorter hemlines.
These pumps found a regular spot in Kate's wardrobe due to their versatility and the chunky heel, which provides the needed support for enduring long engagements.
Can I still buy Kate's black suede Tod's heels?
While Kate's exact pair are currently unavailable, I've just spotted a very similar pair on Yoox.com. (Updated October 2023). They look almost identical to the pumps sported by Kate—they have the same rubber sole, pointed toe and black suede exterior. The only major difference? The heel is slightly lower.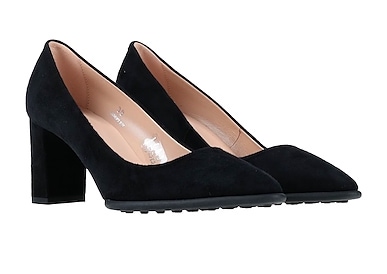 The price last noted on Yoox was $354.00 / £228.00. Shop them here.
Kate Middleton and Tod's:
Kate's got two others Tod's items in her closet, that we know of! A grey handbag and a pair of burgundy fringed block heel pumps.
About Tod's:
Tod's is an Italian heritage brand that has carved a niche in the luxury segment with its exquisite leather craftsmanship. Established in the early 20th century, it transitioned from a small shoemaking factory to a renowned purveyor of Italian elegance and quality, especially during the 50s and 60s when they produced 'Made in Italy' private label shoes for eminent American labels like Bergdorf Goodman and Saks Fifth Avenue​​.
Tod's is often associated with "quiet luxury and comfort," offering high-quality shoes and leather accessories that embody a blend of timeless elegance, creativity, and superior artisanal quality​​.