In November 2016, the Duchess of Cambridge (Kate Middleton) chose Temperley London's Callas Evening coat for the Festival of Remembrance at the Royal Albert Hall.
About the Temperley London Callas coat:
The coat is from the designer's 2014 pre-fall collection. It is made from a wool blend fabric that features a textured, embroidered pattern. It features a high neckline and a button fastening on the front.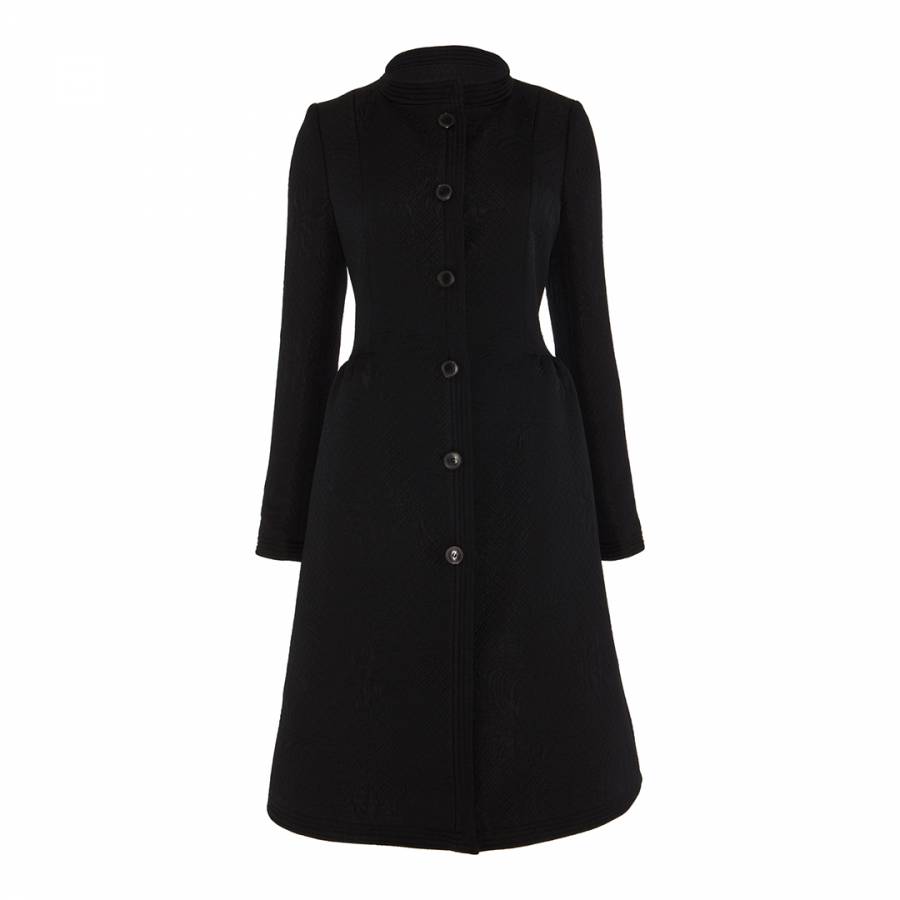 We're not sure how much it retailed for on Temperley London's website, but Brand Alley sold it for £380 ($479 USD). It was on sale, previously costing £995 ($1,254 USD).
Where to buy the coat:
Sadly, the coat is from a past season. This means it is no longer available. Your best bet will be eBay.
Kate Middleton wearing Temperley London:
Temperley London is one of Kate's go-to brands. The Duchess regularly wears clothing from the British designer.
The Duchess chose the labels' Amoret dress for the War Horse premiere in 2012 –
Do you remember the Desdemona dress from the 2016 tour of India and Bhutan? The Duchess wore it in New Delhi.