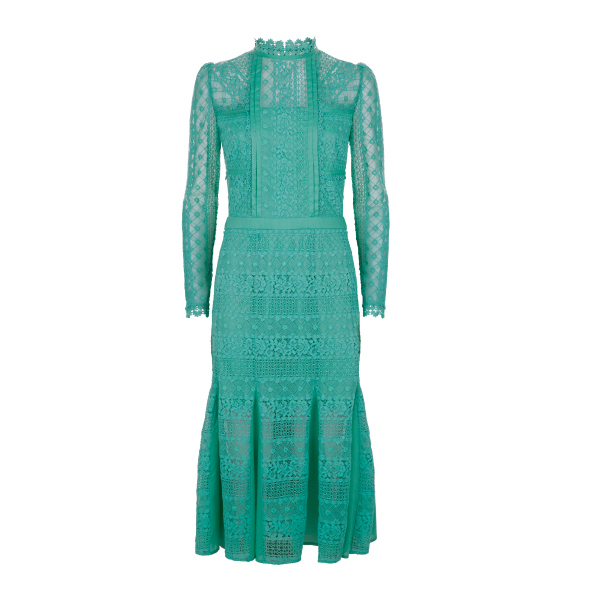 On day three of the Royal Tour, Kate visited New Delhi before flying to Assam. After spending the morning with street children, she changed into the Temperley London Desdemona Dress for a meeting with India's Prime Minister, Narendra Modi.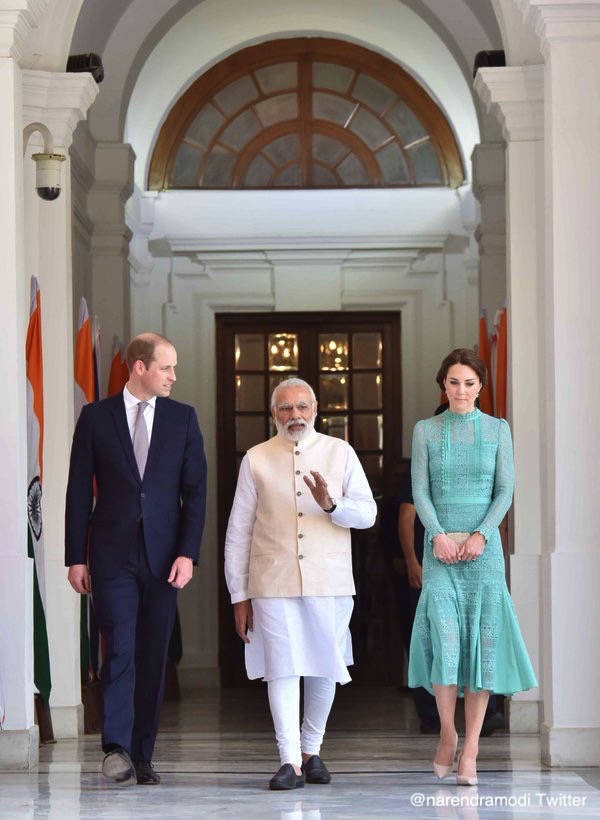 Later in the day, the Duchess wore the jade lace dress to a meeting with a group of inspirational Indian women.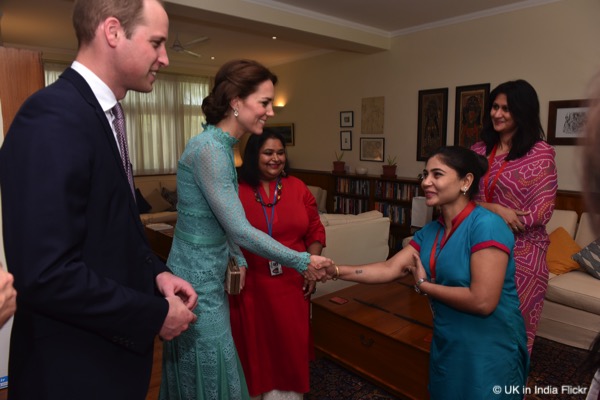 About the Temperley Desdemona dress:
The Temperley London Desdemona dress features a high neck, fitted waist and fluted midi hem, which is accentuated with pleats. Temperley describe is exuding a "bohemian vibe". It is made from 100% cotton.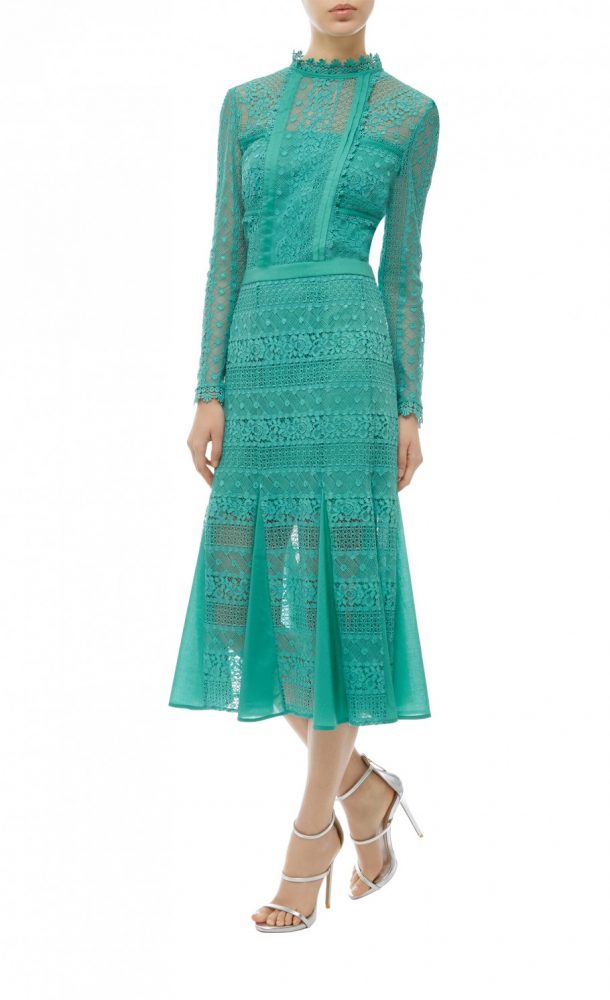 It is created from jade vintage-inspired lace, reminiscent of traditional Spanish folk costume.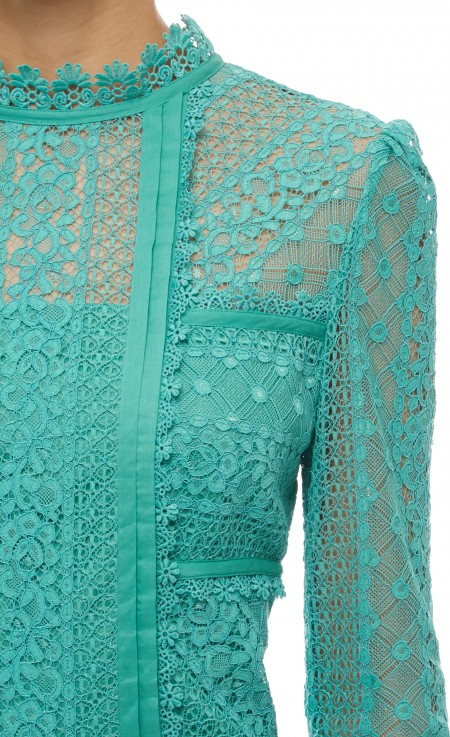 The dress has a feminine-yet-modern silhouette.
Where to buy the dress:
You can preorder the dress on Temperley London's website. Estimated delivery is between the 10th and 30th of May.
Temperley London delivers worldwide and can charge you in one of the following currencies:
£795 GBP
€995 Euro
$1,395 USD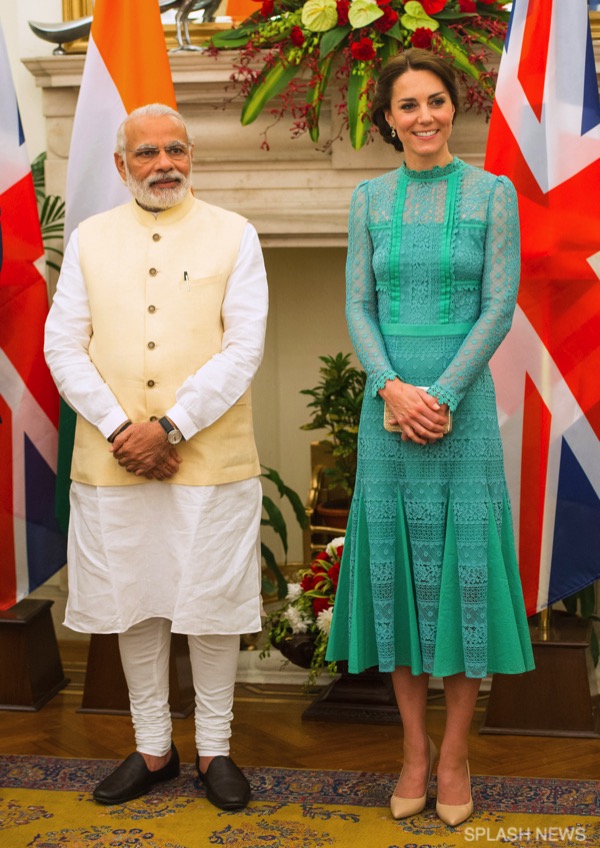 Other colours and styles:
The Desdemona dress also comes in a long white wrap version (left) and a shorter style with flared sleeves (below right) – click here to view.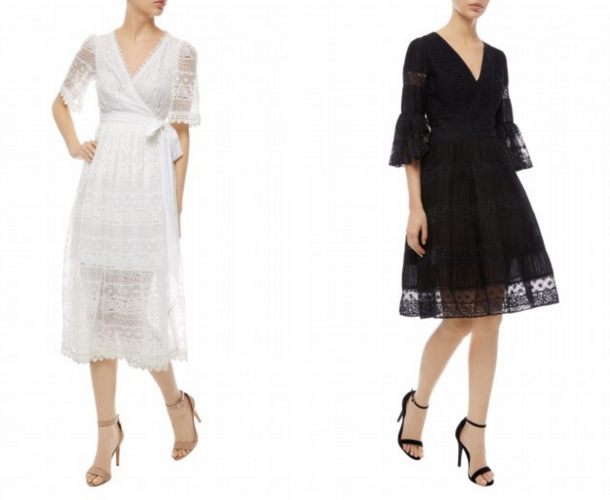 Kate Middleton wearing Temperley London:
It's safe the say that Temperley London is one of Kate's most favoured designer labels. She regularly wears their clothing.
Here's a picture of Kate in their black lace Amouret gown: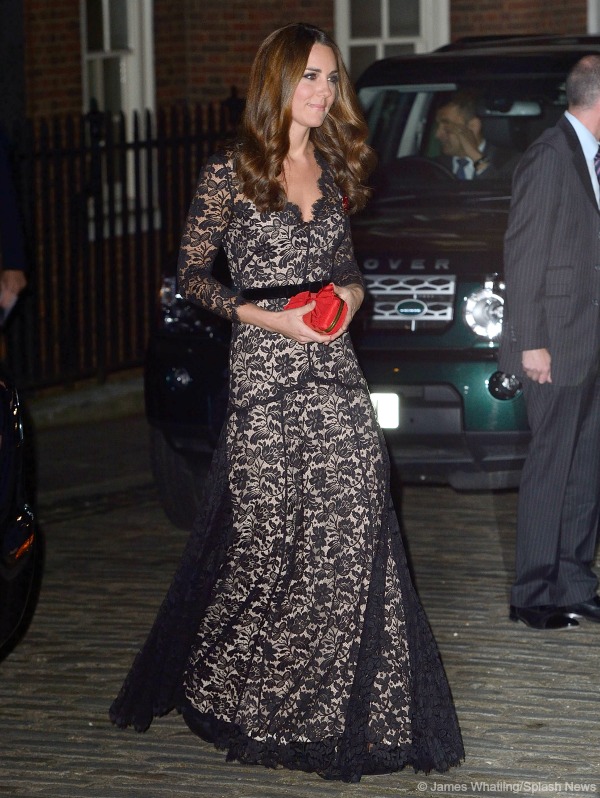 And here's a photograph of Kate wearing the "Emblem Flare Dress":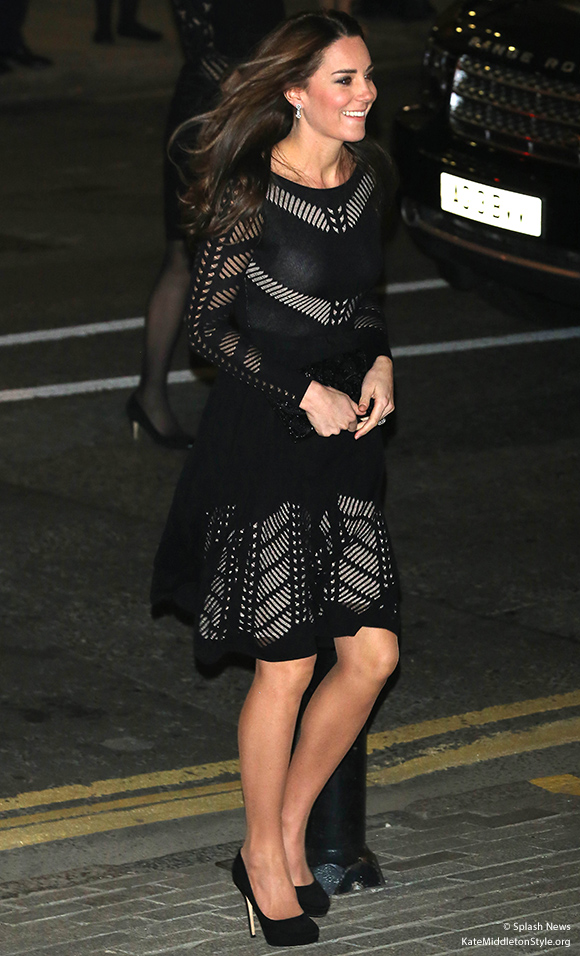 Kate wore two of Temperley's shirts during the 2011 Canada tour: