Kate Middleton owns the Temperley London Desdemona Dress in Jade Green.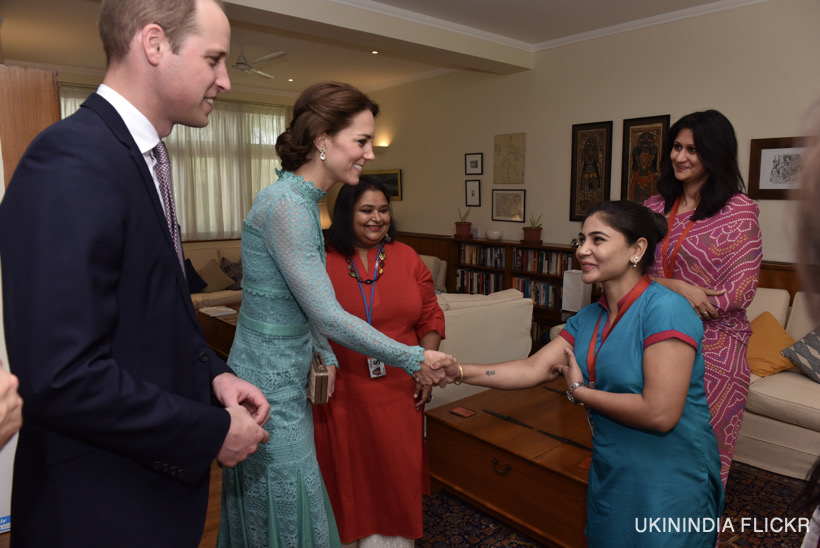 The Princess of Wales debuted the stunning lace dress while in New Delhi, during day three of a visit to India in 2016.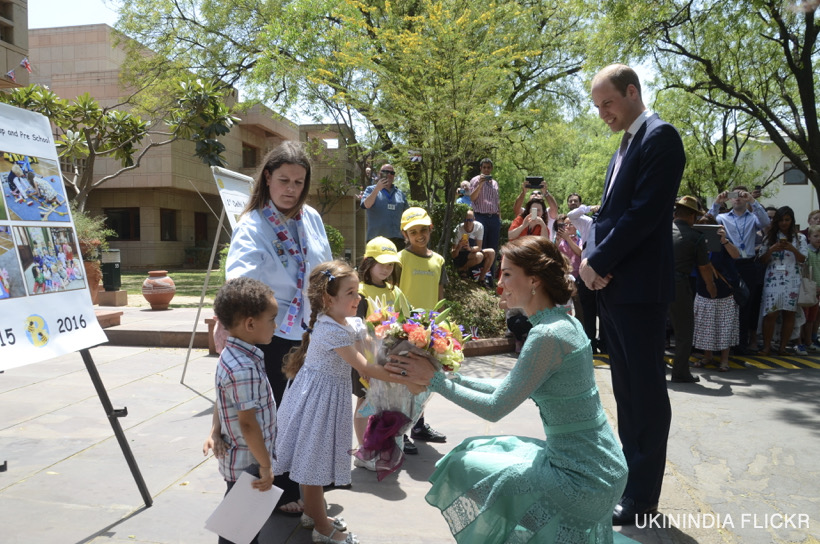 Kate wore the Temperley London Desdemona Dress to meet with India's Prime Minister, Narendra Modi, to chat with British High Commission staff and their families, and speak to an inspirational group of women's rights advocates.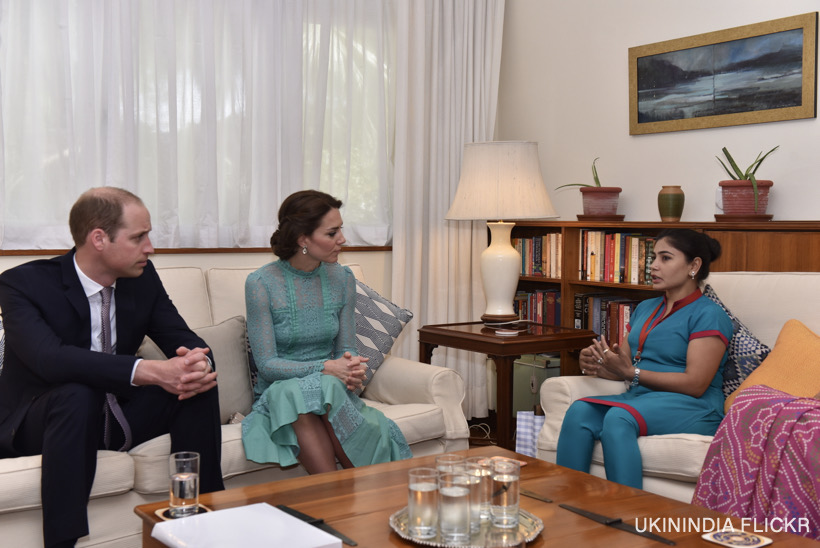 About the Temperley Desdemona dress:
The Temperley London Desdemona dress features a high neck, fitted waist and fluted midi hem, which is accentuated with pleats. Temperley describe is exuding a "bohemian vibe". It is made from 100% cotton.
It was crafted from jade vintage-inspired lace, reminiscent of traditional Spanish folk costume.
The delicate lace evokes a timeless beauty, while the flattering silhouette lends a modern touch. The high-neck and long sleeves conjure a sense of regal modesty, successfully blending sophistication with modern-day chic.
The mid-length dress has a feminine-yet-modern silhouette.
Note: The Desdemona dress was sold with a semi-sheer skirt. Kate had her skirt fully lined.
The dress carried a price tag reflecting its exquisite design and brand name. At the time, it retailed for £795 GBP / €995 Euro / $1,395 USD.
Where to buy the jade green dress today:
The Temperley London Desdemona Dress, being a distinctive piece, was quickly snapped up by fashion aficionados and is currently not available in retail stores.
For those still smitten by its charm, it might be worth keeping an eye on platforms like eBay or delving into Temperley London's other collections which often feature similar ethereal lace designs. The brand also offers a palette of other colours in their dress ranges, catering to the tastes of the discerning fashion lover.
Kate Middleton wearing Temperley London:
Kate Middleton's affinity for Temperley London is well-documented, often opting for the brand's classically feminine yet modern designs for various engagements. Her choice reflects a taste for homegrown talent and a penchant for supporting British designers.
Kate's opted for gowns, dresses, sweaters and shirts from the designer regularly.
About Temperley London:
Temperley London is a name synonymous with classic British elegance infused with a modern allure. Founded by Alice Temperley in 2000, the brand has since etched a distinctive mark in the fashion realm, known for its meticulous craftsmanship and whimsical designs. The aesthetic of Temperley London is a rich blend of classic femininity and contemporary edge, making it a cherished choice among those who have a taste for refined and imaginative fashion.