Kate Middleton wears this hot pink midi dress by Stella McCartney.
The Princess wore the stunning frock to the Platinum Pageant held for the late Queen's Platinum Jubilee Celebrations in June 2022.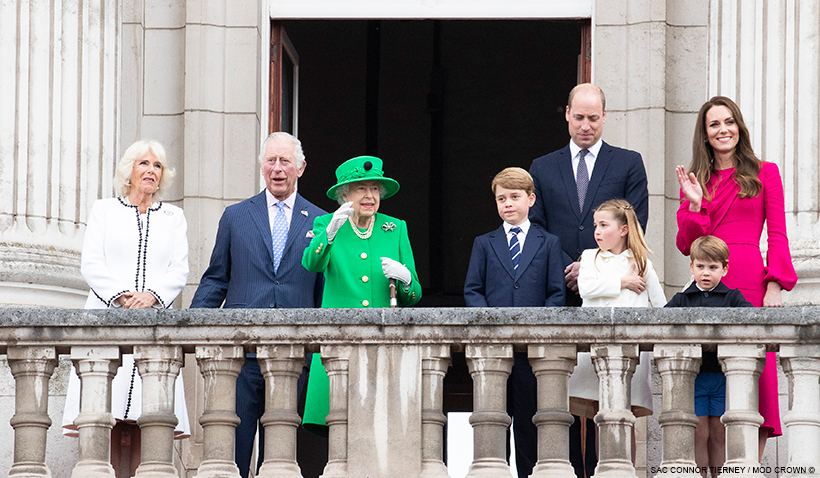 The eye-catching bold dress features a mid-length skirt, waistband, draping across the shoulder/bodice and long voluminous sleeves.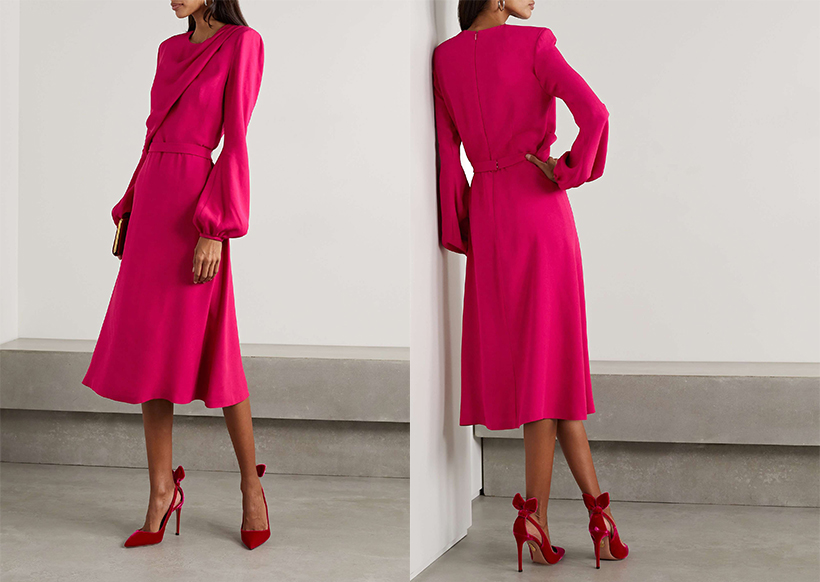 A closer look at the draping and sleeves on Kate: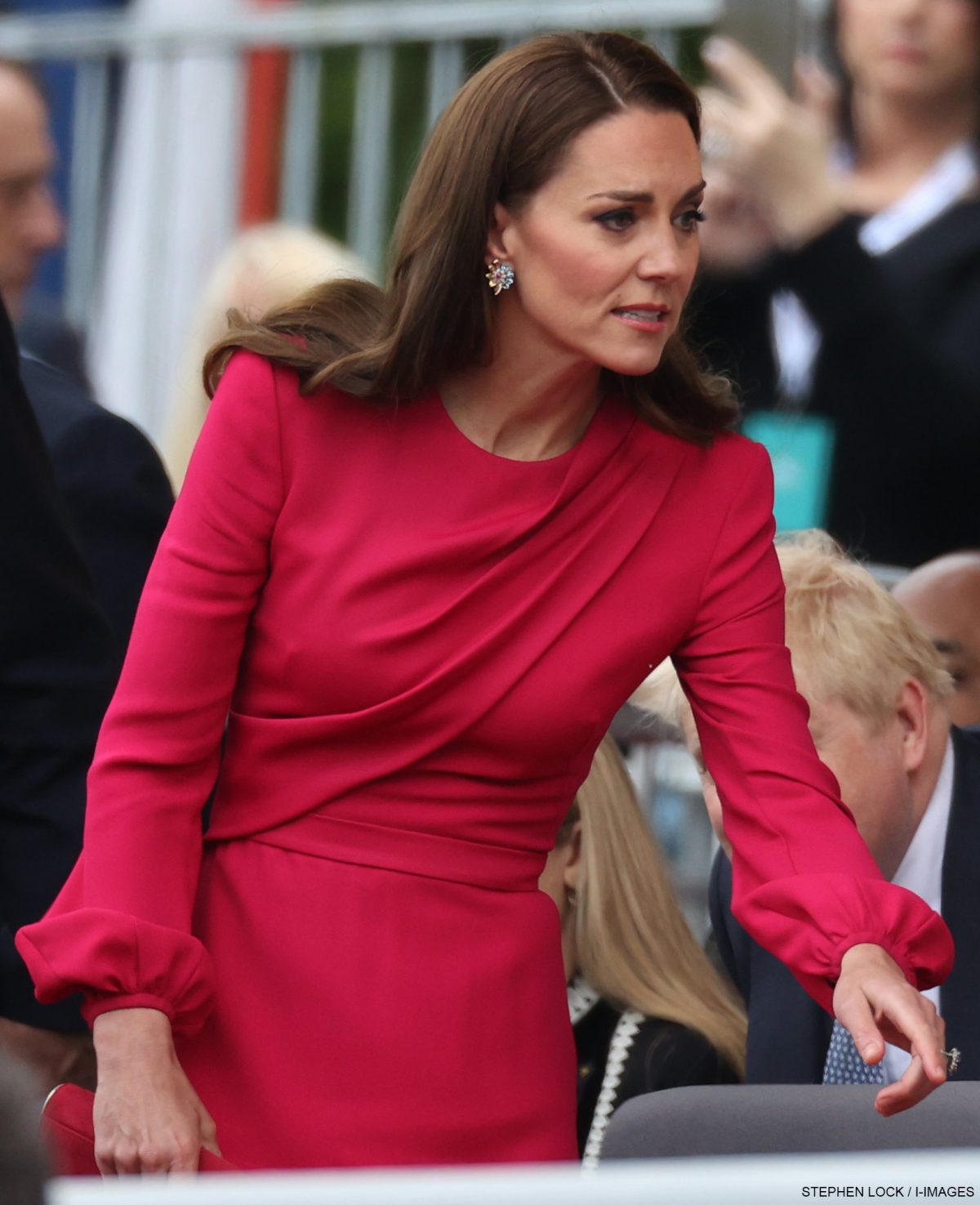 If you'd like to own a piece of fashion history, the dress is available to buy exclusively from Net-A-Porter.com.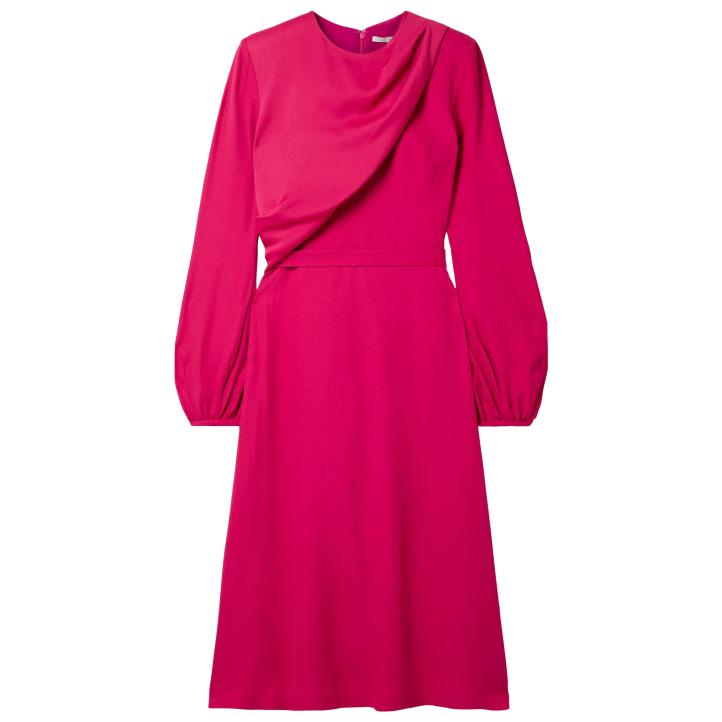 Stella McCartney Belted Draped Dress
Own a piece of fashion history! Elevate your style with the timeless elegance of Kate Middleton's Platinum Jubilee dress, designed by the iconic Stella McCartney. Made from luxurious fuchsia crepe, this dress is sure to turn heads wherever you go. The dress is perfect for any formal occasion, it exudes sophistication and refinement.
Kate Middleton has long been a fan of Stella McCartney's label. The British designer has dressed the royal on numerous occasions, including Prince Philip's 90th birthday meal in 2011, the Commonwealth Games in 2014 (pictured below left) and Archie Mounbatten-Windsor's christening in 2019 (pictured below right).
McCartney is known for her sleek, modern designs and use of sustainable materials, making her a natural fit for the environmentally-conscious royal.