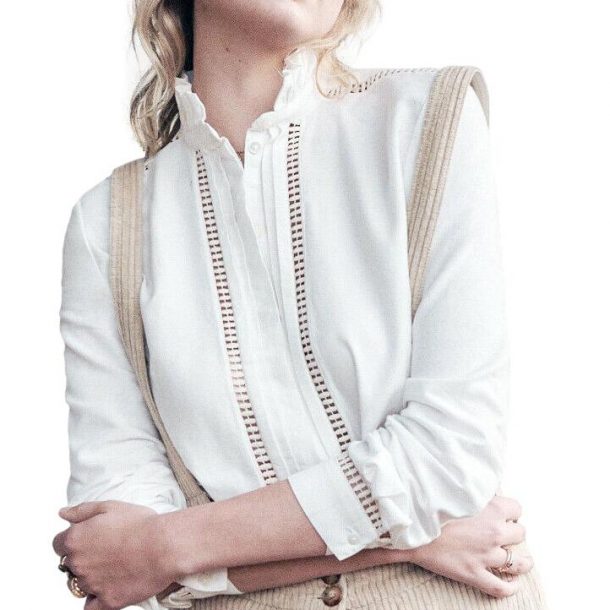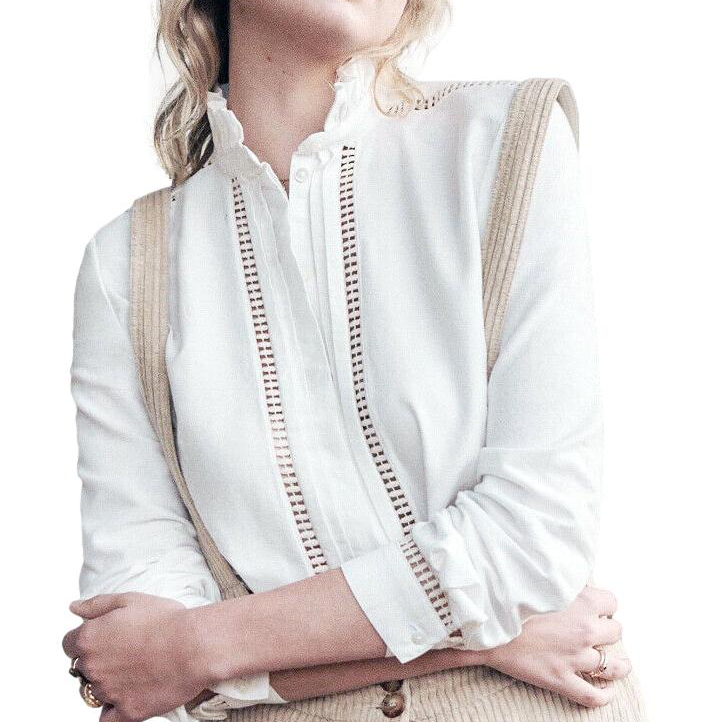 In 2019, the Duchess of Cambridge (Kate Middleton) visited the Lake District.  She wore a new (to us) blouse that featured an upright ruffled collar.  After much deliberation between bloggers and fans, an eBayer called CopyKate identified the piece: it's the Marguerite blouse by French brand Sézane.  
Kate wore the shirt again for a series of photos taken by Matt Porteus, used for the Cambridge family Christmas card and to promote the new book for the Hold Still project.
About the shirt:
The Marguerite blouse features a pie crust collar and a distinctive ladder-stitch detail that runs down the front of the blouse and along the cuffs.