Kate Middleton wears the Dubarry Friel Utility Jacket in Olive.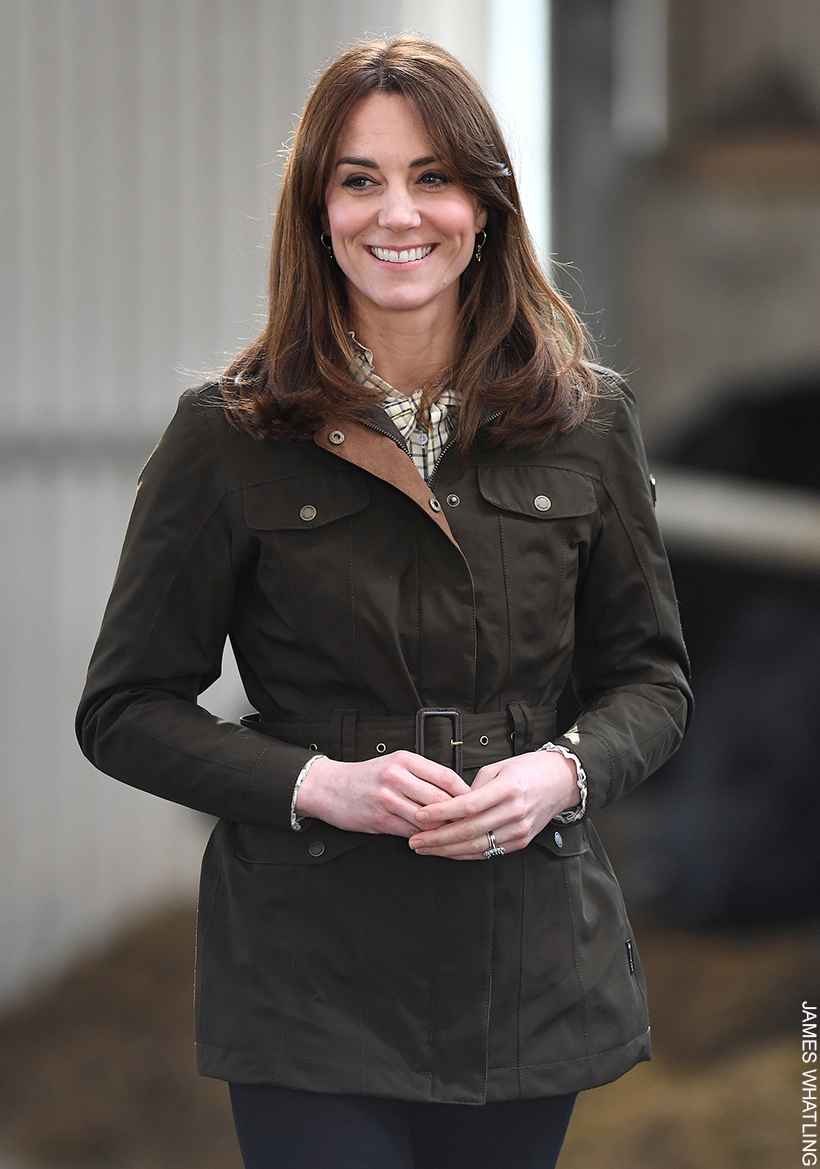 The Friel Utility Jacket is the Irish brand's chic answer to countryside style and practicality. With its debut during Kate's 2020 trip to Ireland and a reprise a year later for her ten-year wedding anniversary video, this jacket certainly holds a special place in the royal closet!
About the Dubarry Friel Jacket:
The Friel is more than just an ordinary utility jacket; it's a blend of elegance and technical prowess. Thanks to its GORE-TEX technology coupled with lightweight fill, you get the best of both worlds: waterproofing and warmth without that bulky feel.
Designed with a belted waist, the jacket offers a tailored silhouette that's ready to be styled with your favourite pair of stretch jeans or layered over a cozy knit.
Alternate long leather country boots and Chelsea boots for a simple rural to urban transformation.

Durberry.com
Key Features:
Waterproof with GORE-TEX technology
Lightweight fill for warmth
Faux suede trim for a touch of luxury
Tailored silhouette
Concealed front zip and leather-covered belt buckle
Back vent with hidden snaps
Machine washable at 30 degrees
Where to buy Kate's utility jacket:
Sadly, the Dubarry Friel Utility Jacket is no longer available on the company's website, which is a shame for anybody hoping to copy the Princess's chic country styling.
Kate's Ever-Expanding Jacket Collection:
This Dubarry addition joins the ranks of Kate's stellar coat collection. It's clear the Princess has a penchant for functional fashion that doesn't skimp on style.
Does the Princess wear anything else from Dubarry?
Yes, she owns another coat from the Irish company, the Bracken Tweed Jacket in the colour 'heath.'
A few years ago, several media outlets ran a story about Aldi launching a dupe of the iconic Dubarry boots. They used a photo of Kate in their story. However, the Princess has never worn Dubarry boots in public to my knowledge. In the photos shown in those media stories, Kate's actually wearing her Penelope Chilvers Long Tassel boots that she's owned for more than 20 years.
About Dubarry:
Dubarry's reputation for marrying form and function makes it a fitting choice for anyone on the go, let alone a royal. If you've ever longed for a piece that can go the distance (quite literally), this Irish brand might just be your next go-to.