Kate Middleton wore the Seraphine 'Vanessa' turtleneck maternity dress in black during a visit to New York in 2014.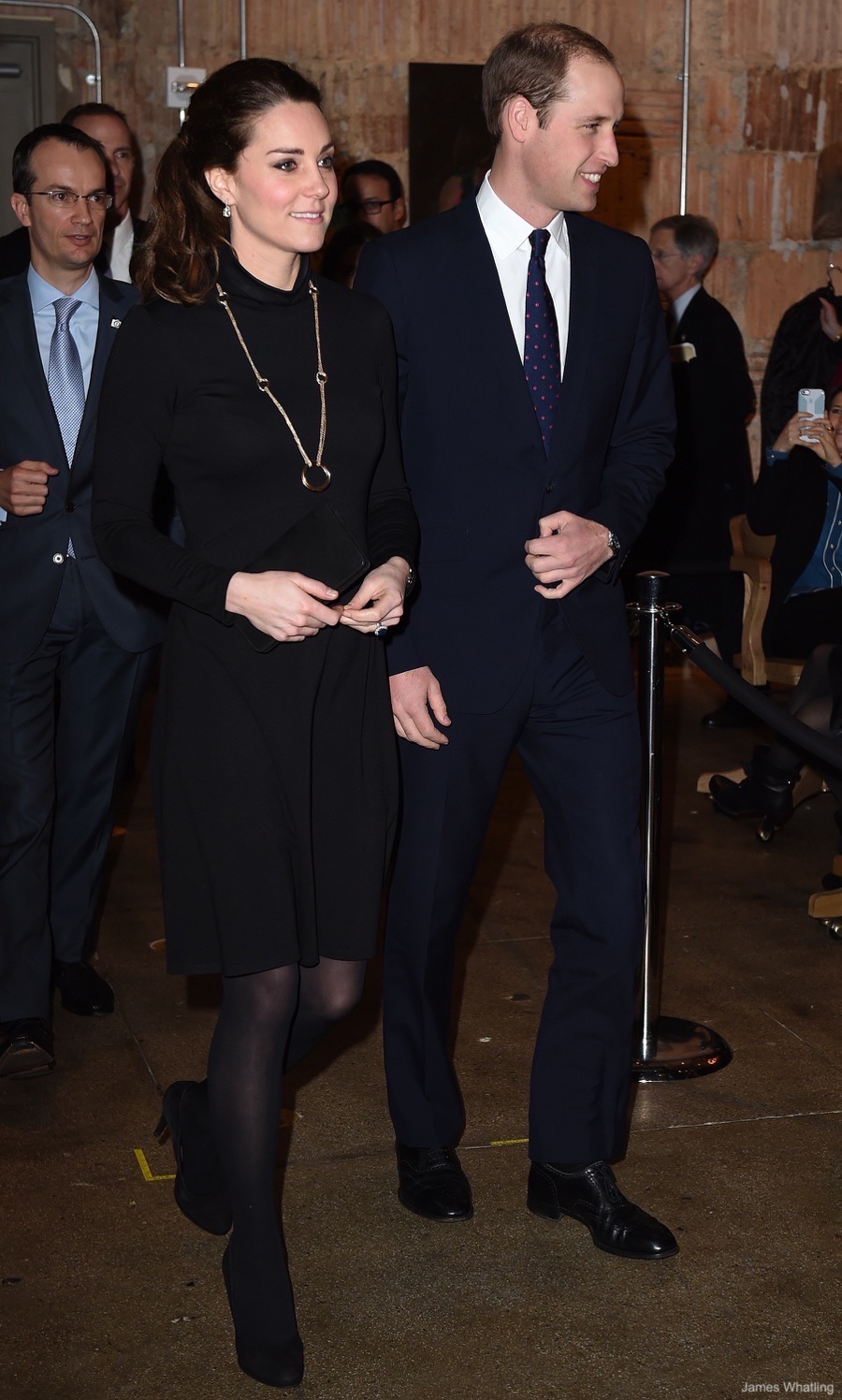 The dress's graceful A-line cut and elegant roll neck make it a standout piece in the Princess's maternity style repertoire. The Princess styled the garment with black tights, heels and a long gold statement necklace.
About the Seraphine Vanessa Maternity Dress:
Elevate your maternity wardrobe with this Vanessa dress by Seraphine. Crafted in sumptuous Ponte Roma fabric, the dress offers an elegant roll neck and full-length sleeves. The curved empire line adds a touch of sophistication, making it a versatile piece for any occasion.
Seraphine describes the Vanessa dress as ideal for "before, during and after pregnancy," echoing the company's commitment to versatile maternity wear.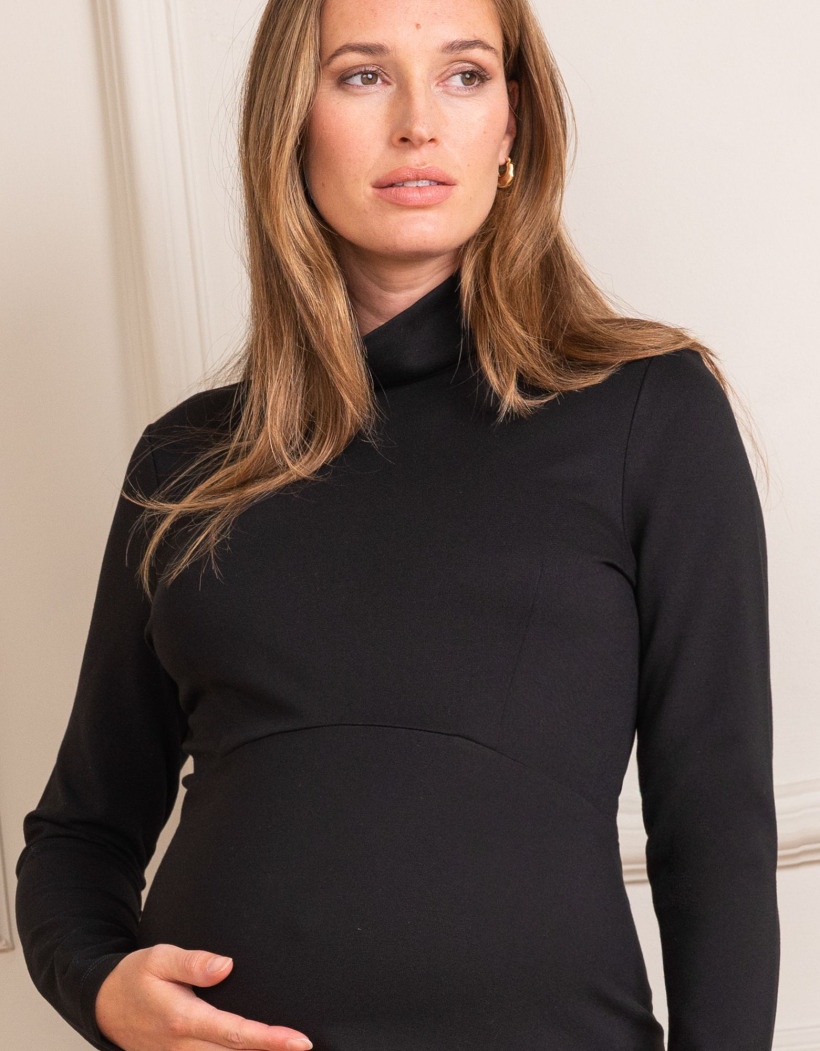 This black maternity dress is part of Seraphine's main collection, designed to offer timeless wardrobe staples for the modern mum-to-be.
Where to buy Kate's black maternity dress:
Fancy adding this elegant piece to your own collection? Good news, it's still available for purchase (Correct as of October 2023). Click here to buy from Seraphine.com.
Kate wore a lot of Seraphine during her pregnancies:
The Princess wore Seraphine throughout her three pregnancies, they were her go-to maternity brand. We spotted her wearing six dresses and two coats from the British brand. From the Florrie dress to the Marina coat, her choices from the brand consistently exuded elegance.
Side note: Having donned Seraphine pieces—jeans, leggings, and a few sweaters—during my own pregnancies, I can vouch for the brand's quality and fit. I was very pleased with my purchases!
About Seraphine:
Seraphine is a British maternity brand renowned for its blend of comfort and style. Established in 2002, the label has become a go-to for expectant mothers seeking chic, versatile wardrobe options. With a range that spans from everyday essentials to luxe occasion wear, Seraphine offers a curated selection for each stage of pregnancy—and beyond.
The brand has garnered a loyal following, including celebrities and royals. Known for its quality fabrics and thoughtful designs, Seraphine ensures that every piece not only looks elegant but also provides the comfort and support needed during this special time.