Kate Middleton owns this Cream Tailored Bouclé and Chiffon Midi Dress by Self-Portrait.
She first debuted the piece in public in September 2021, for a reception hosted to thank people involved with her Hold Still project. In June 2022, it appears that Kate wore the blazer dress for a second time for the Platinum Party at the Palace.
About the white Self Portrait dress:
You'd be forgiven for thinking Kate wore a white bouclé jacket over a pleated skirt trimmed with lace. That's not the case! This is a dress with a jacket-style bodice. The flattering piece features a peplum waist, peak lapel collar, two-layer skirt, and is finished with a belt.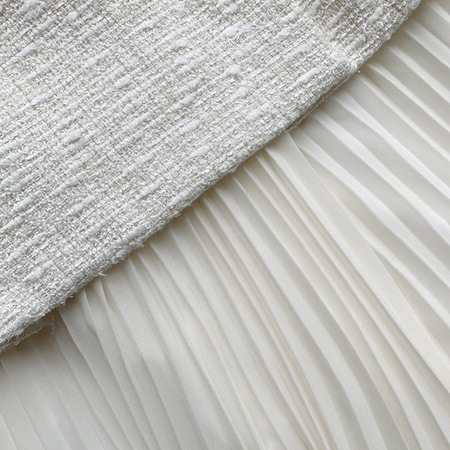 Buying Kate's dress:
You can buy the dress from Selfridges.com and Self-Portrait.com.
GET THE LOOK: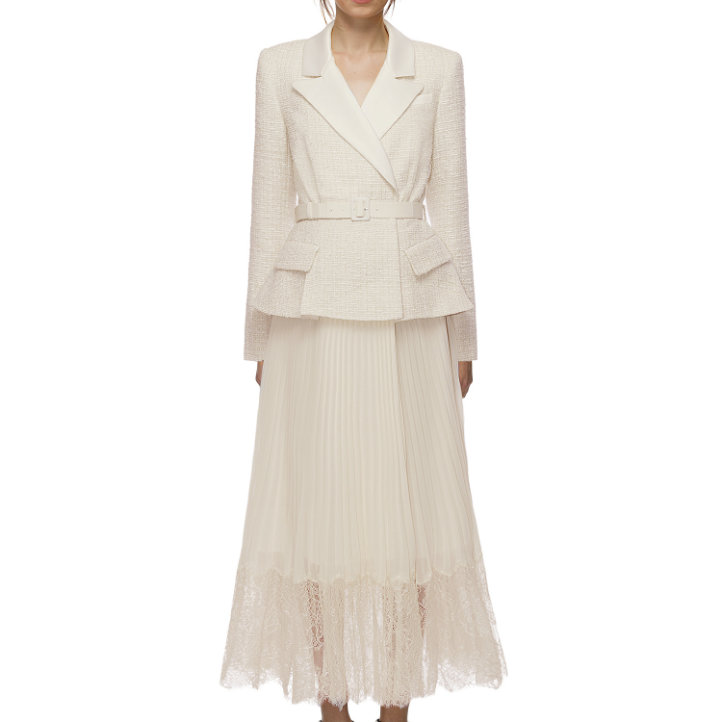 SELF PORTRAIT CREAM MIDI DRESS WITH BLAZER & CHIFFON SKIRT
As seen on the Princess of Wales in both cream and black
The Princess of Wales owns the same dress in black too.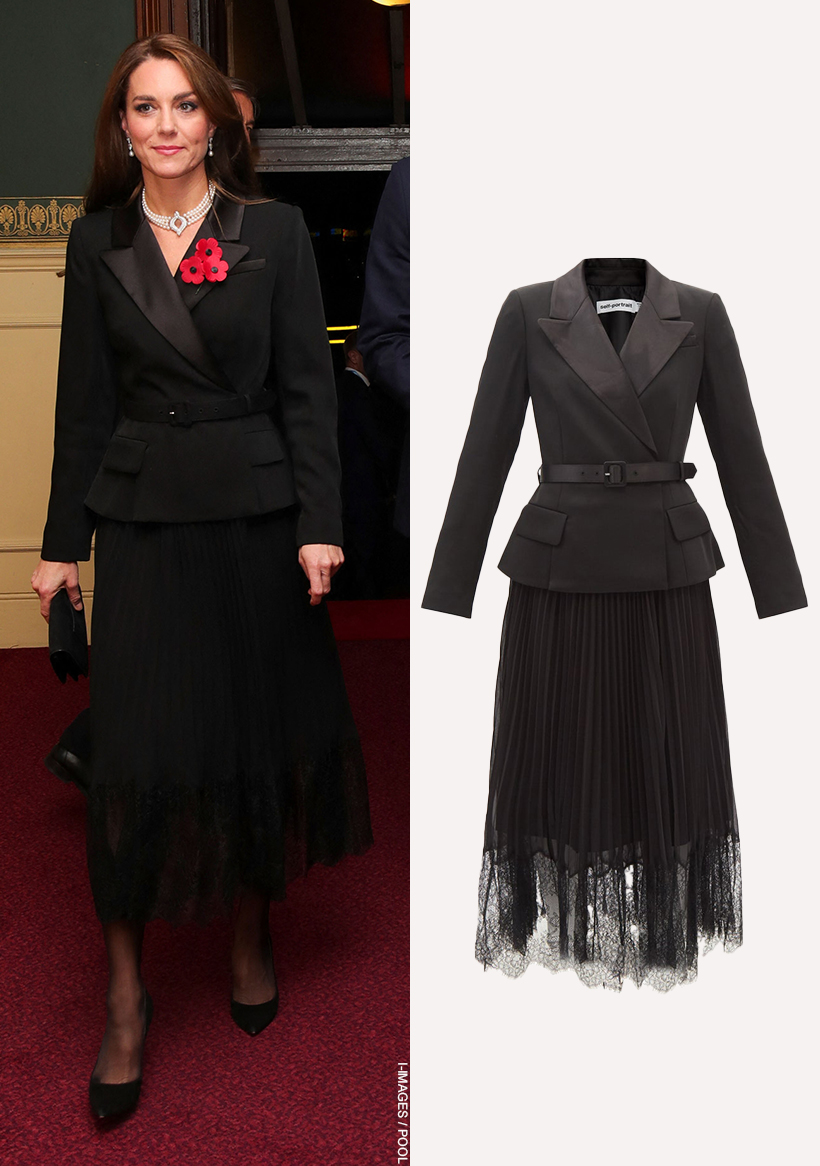 SHOP SIMILAR STYLES by SELF PORTRAIT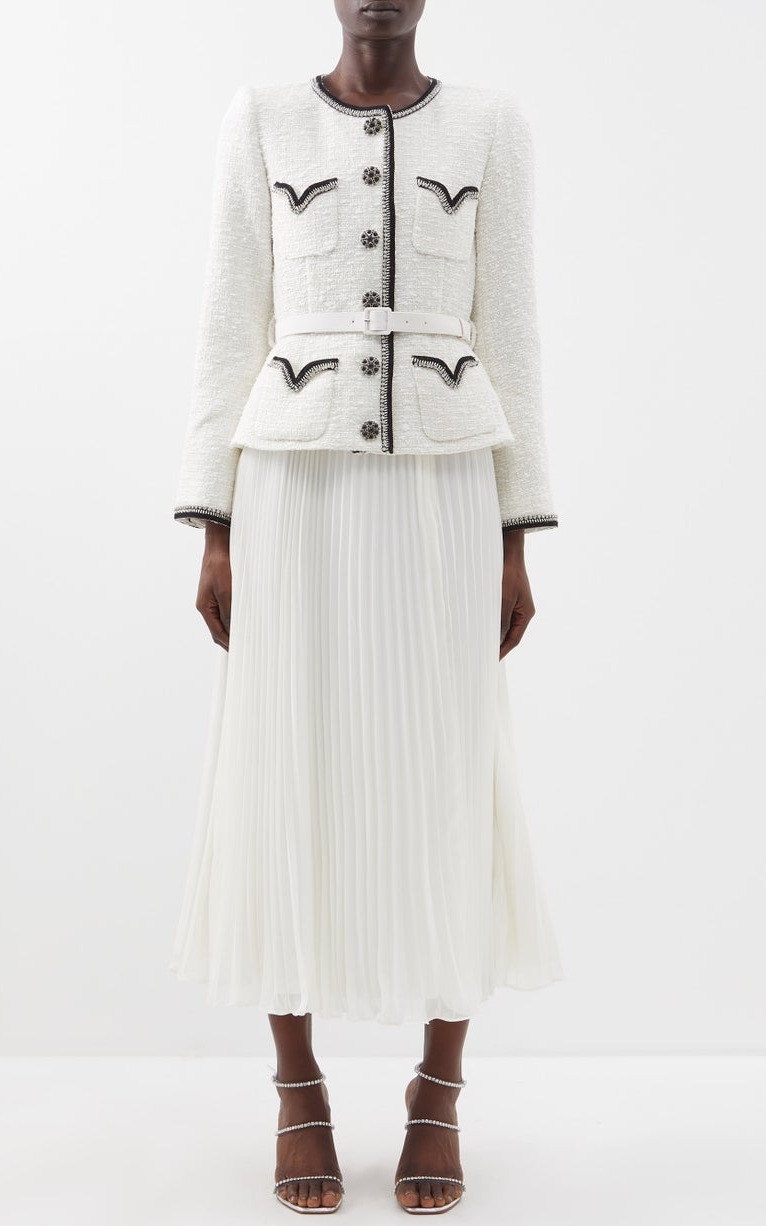 SELF PORTRAIT
White metallic bouclé and chiffon midi dress
Click to buy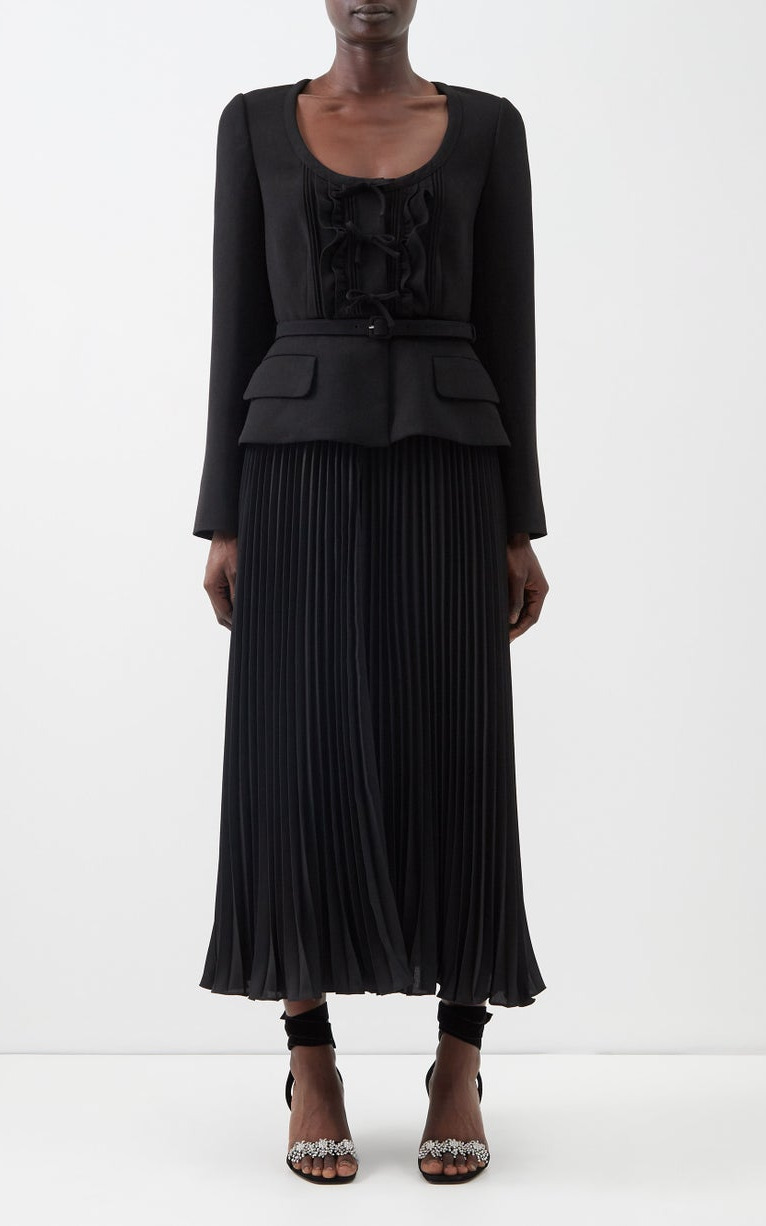 SELF PORTRAIT
Black structured pleated-crepe midi dress with pleated skirt
Click to buy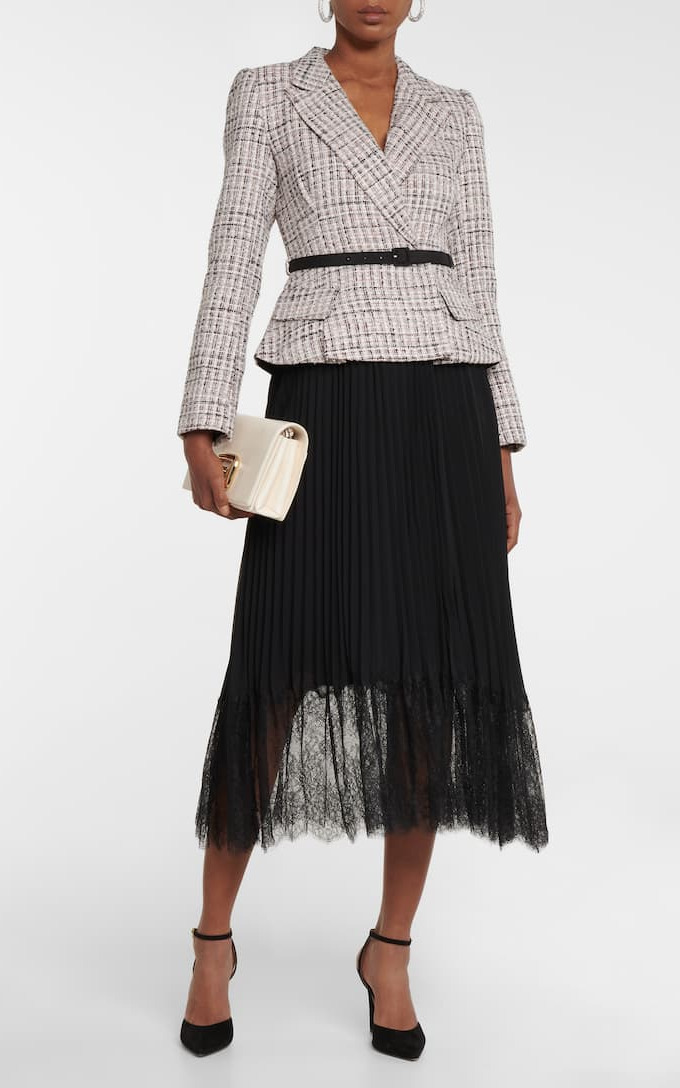 SELF PORTRAIT
Multi check bouclé, chiffon and lace midi dress
Click to buy