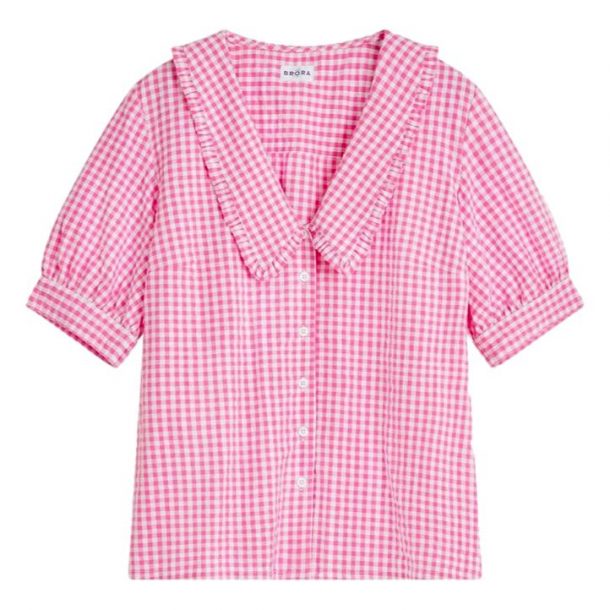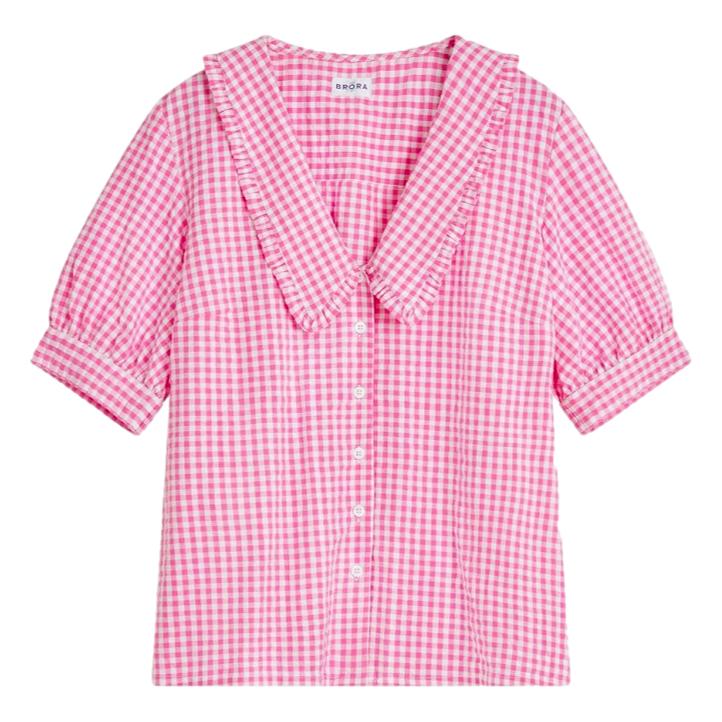 Kate Middleton wore this pink gingham blouse from Brora in a series of fun family photos showing her baking cakes with her three children.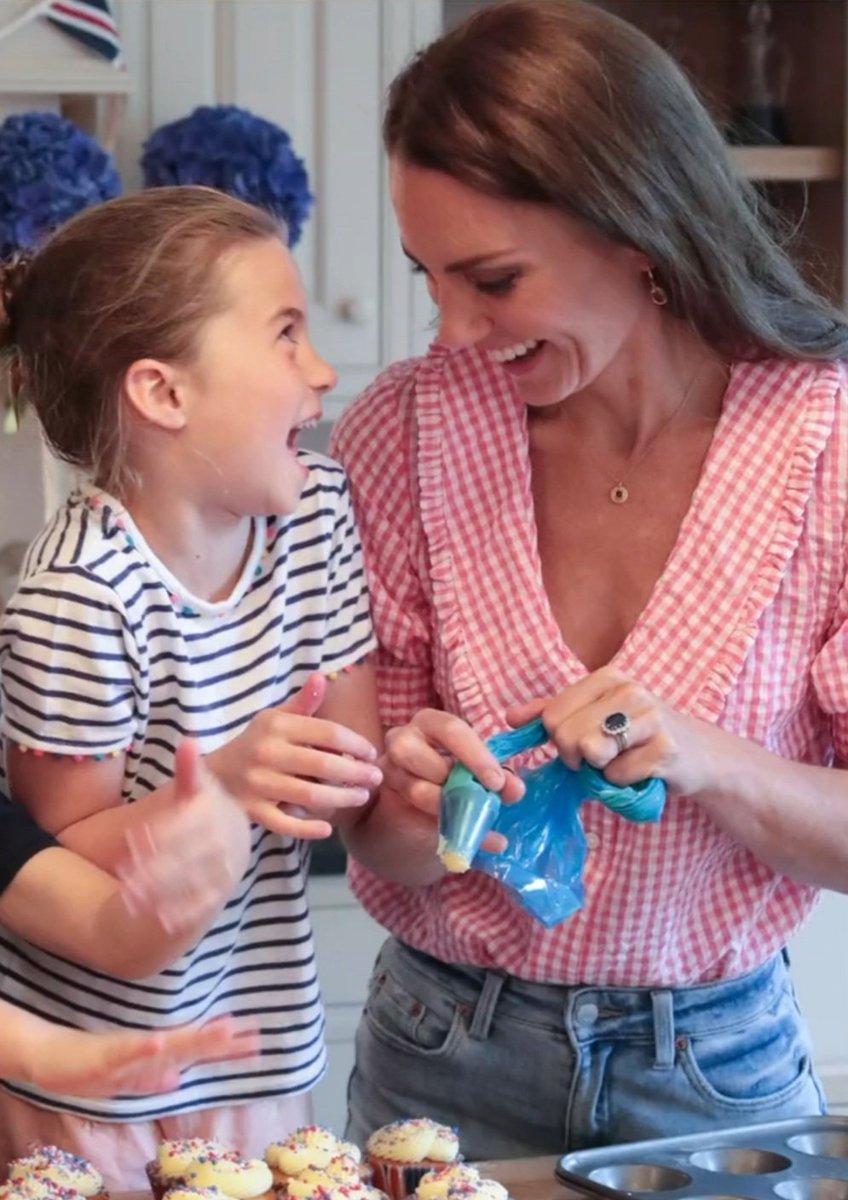 The pictures were released to mark The Queen's Platinum Jubilee Weekend. Kate, George, Charlotte and Louis baked cakes for a street party in Cardiff.
About the Brora gingham blouse:
This is such a feminine blouse! It has a Chelsea collar trimmed with a frill. The cuffed sleeves are very flattering and give the top a lovely shape. I think the pink and white gingham print is so fresh, perfect for summer.
The vibrant shade of pink is called 'peony' by Brora.
The blouse is made from 100% cotton—ideal for the warmer weather.
Buying Kate's blouse:
As you'd expect, the blouse sold out quickly after it was identified. However! Brora are now accepting pre-orders. Click the button below to get yours: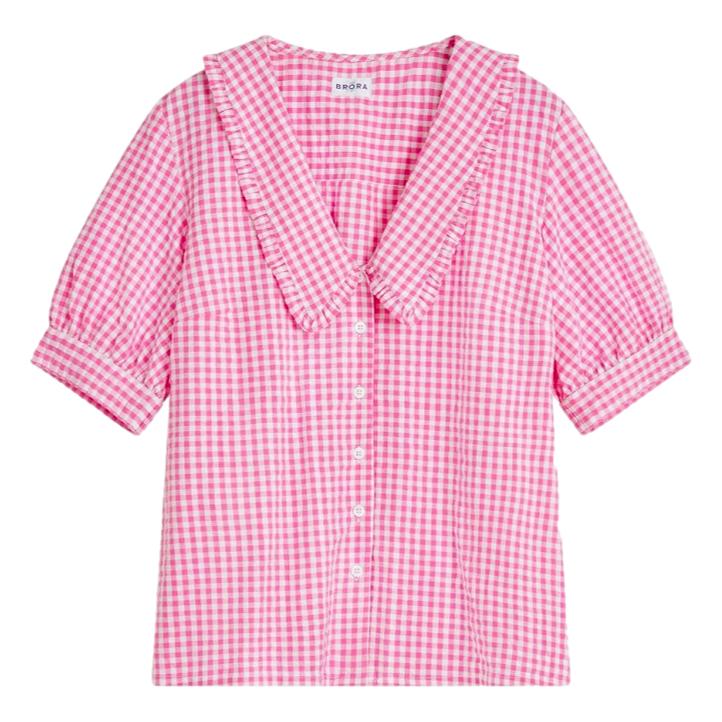 Brora Pink Gingham Chelsea Collar Shirt
PRE ORDER – Copy the Duchess's cute casual style in this pink gingham shirt by Brora. The top has been so popular that it immediately sold out! However, Brora have announced they're accepting pre-orders. Click the button below to get yours:
Can't wait? GET THE LOOK:
If you can't wait for your pre-order and need something now, try one of these three blouses instead:
Does Kate Middleton wear anything else by Brora?
Yes, she does indeed. We've seen her in a sweater that Brora made in collaboration with Troy London (shown below), one of their blouses, a cardigan and a few accessories.