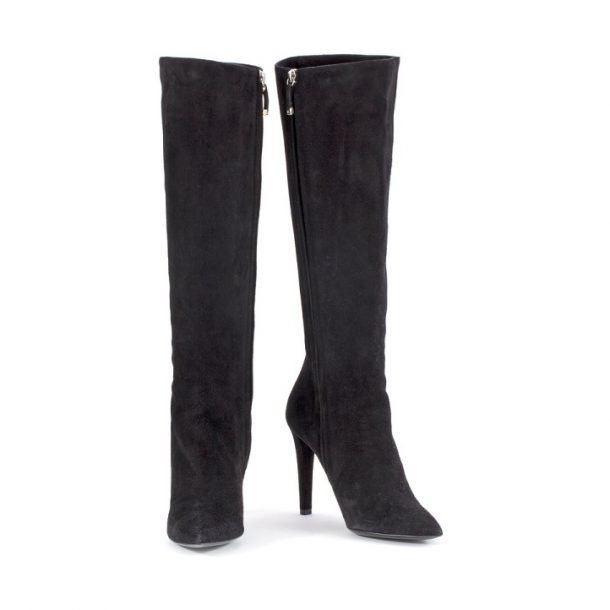 Kate added this pair of black suede boots by Ralph Lauren to her shoe collection in 2018.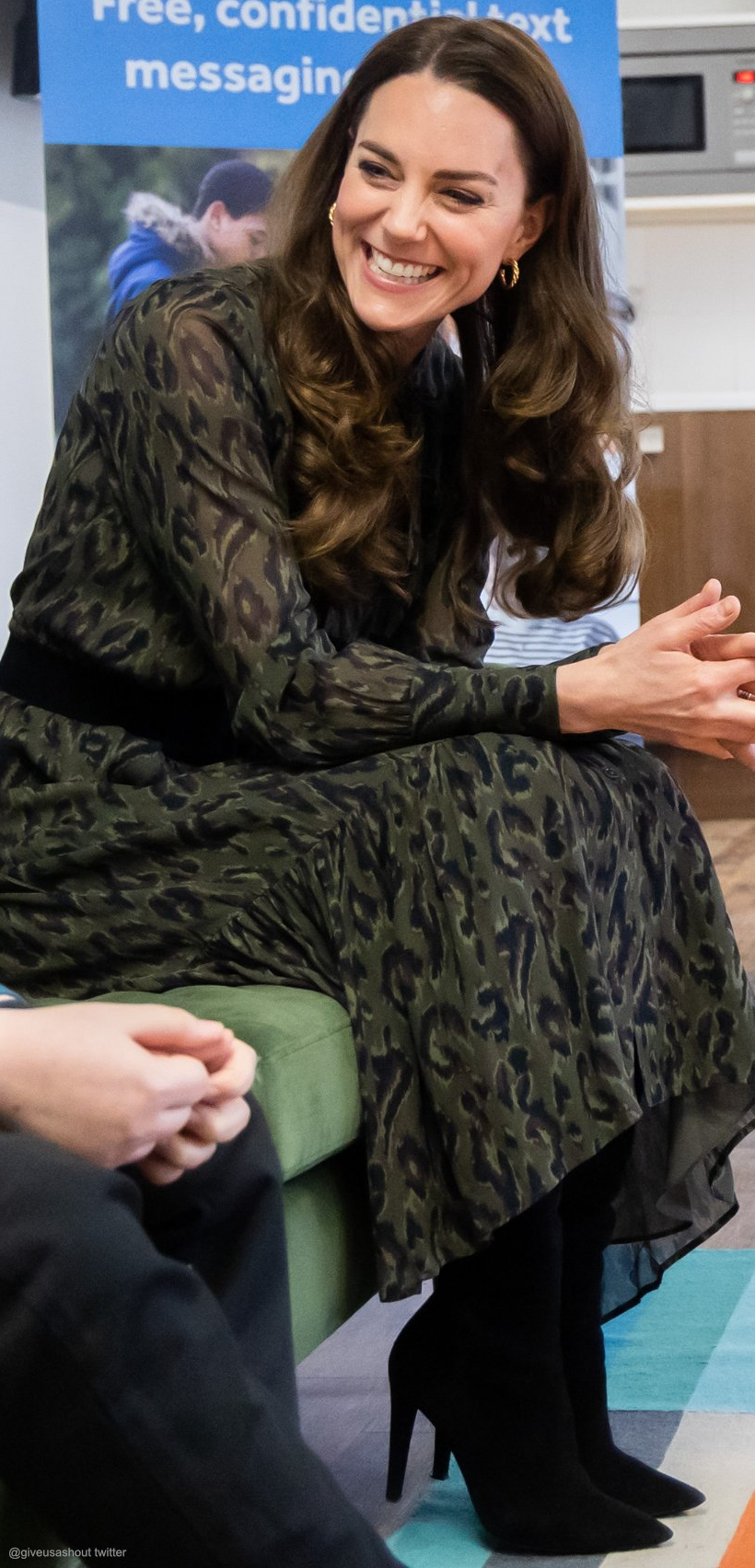 She has worn the high heel boots on ten public engagements to date. Most recently, she sported the high-heeled boots during a visit with the SHOUT charity (26th January 2022 – photo above).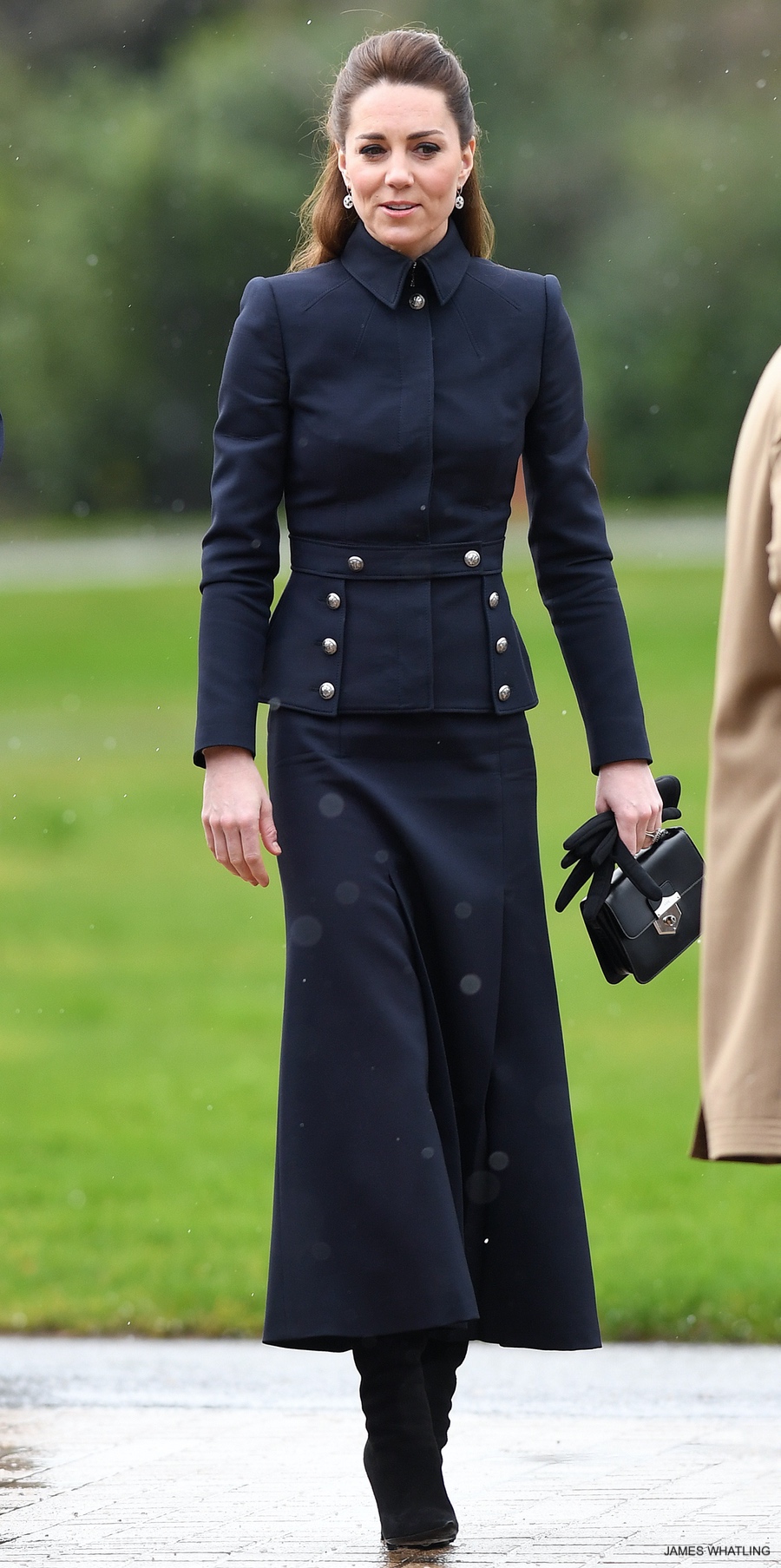 Kate often wears knee-high boots with mid-length coats, skirts and dresses to combat cold weather. It's become something of a uniform in the winter months.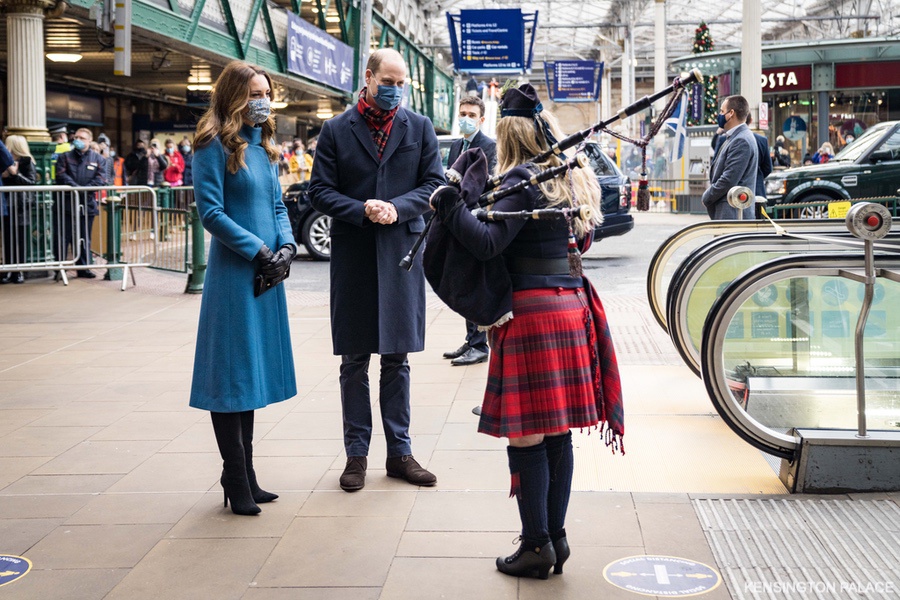 About Kate's boots:
The knee-high suede boots feature a pointed toe and a full side zip. The suede-covered heel is approximately 3 inches. They were crafted in Italy. An eBay listing for the boots puts the RRP at over $1100.
Buying Kate's boots:
Sadly, the boots are from an older season and are no longer available to buy. There are listings on eBay though (at the time of writing) if you really loved the boots and wanted to own them.
Does Kate own anything else by Ralph Lauren?
She does indeed. She's worn a few items from the American company over the last decade as a working Royal. She's worn a cream ruffled blouse, black jacket, green sweater dress, green blazer, blue and white striped top, black and white houndstooth dress, pair of brown pumps, purple sweater, black sweater, white top, white cable knit sweater and paisley blouse from the brand. Phew! There's probably something I've missed… View Kate's Ralph Lauren outfits on this page.