Kate Middleton wears the gold and Mother-of-Pearl 'Cha Cha' earrings by Maria Black.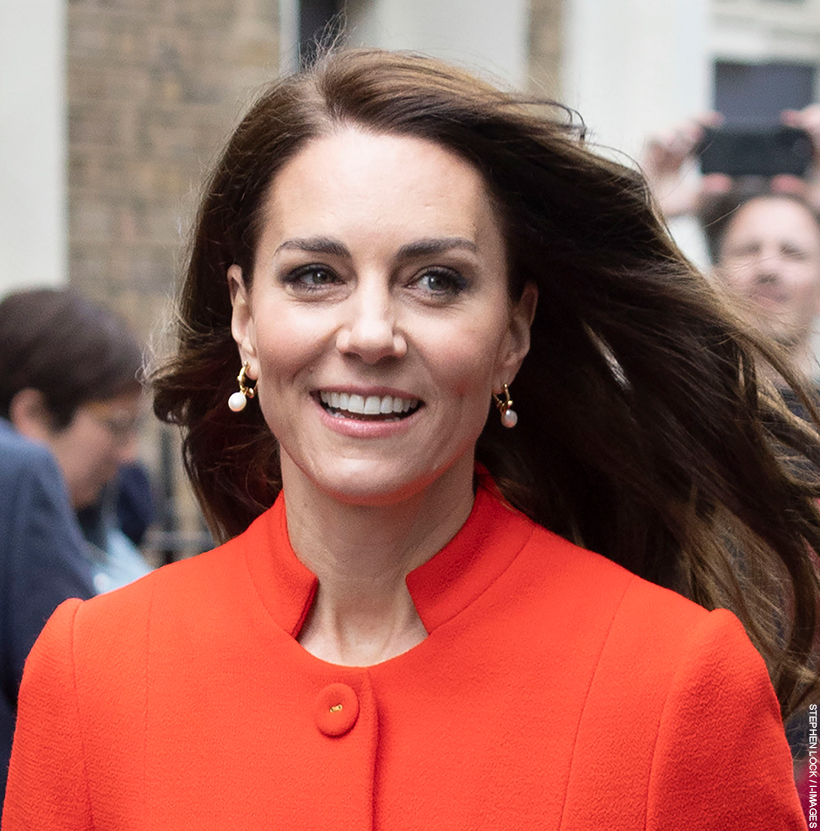 The Princess has worn the earrings on seven public occasions since their debut last year—they're fast becoming a favourite.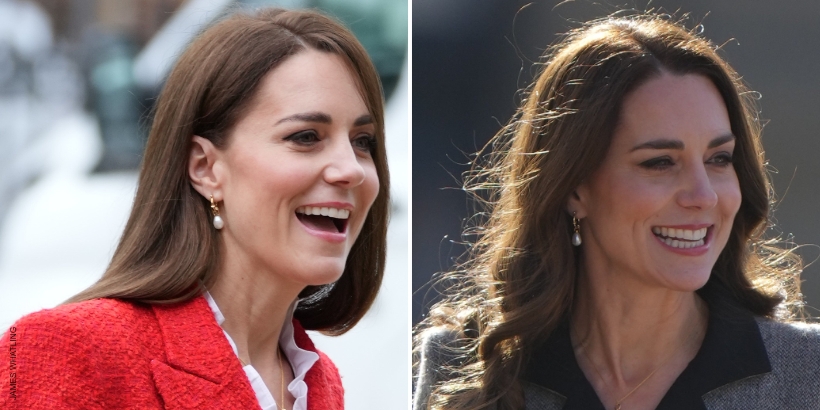 She debuted the earrings during a visit to Denmark in February 2022. Maria Black is a Copenhagen-based designer. She most recently wore the earrings during a visit to Soho in London in May 2023.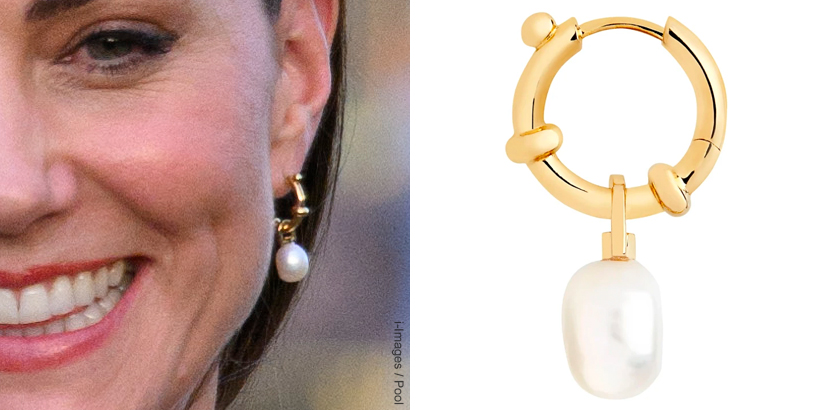 About Kate's gold and pearl earrings:
The 'Cha Cha' earring features a mother-of-pearl bead hanging from a sterling silver huggie hoop that's plated in 22-karat gold. A silver version is also available.
Want to buy Kate's Maria Black earrings? Here's where to get them:
Worth noting that the earrings are sold individually—you'd need to buy two to make a pair! RRP: £152 GBP.