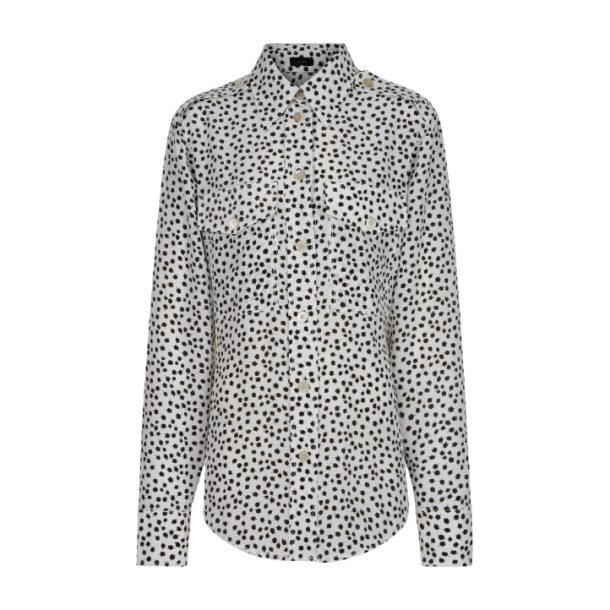 On the 2nd of October 2016, the Duchess of Cambridge (Kate Middleton) visited a wildlife garden in Paddington London.  It was her first official engagement after six months of maternity leave.  For the occasion, Kate wore Joseph's floral printed "Rainer" blouse underneath a green sweater.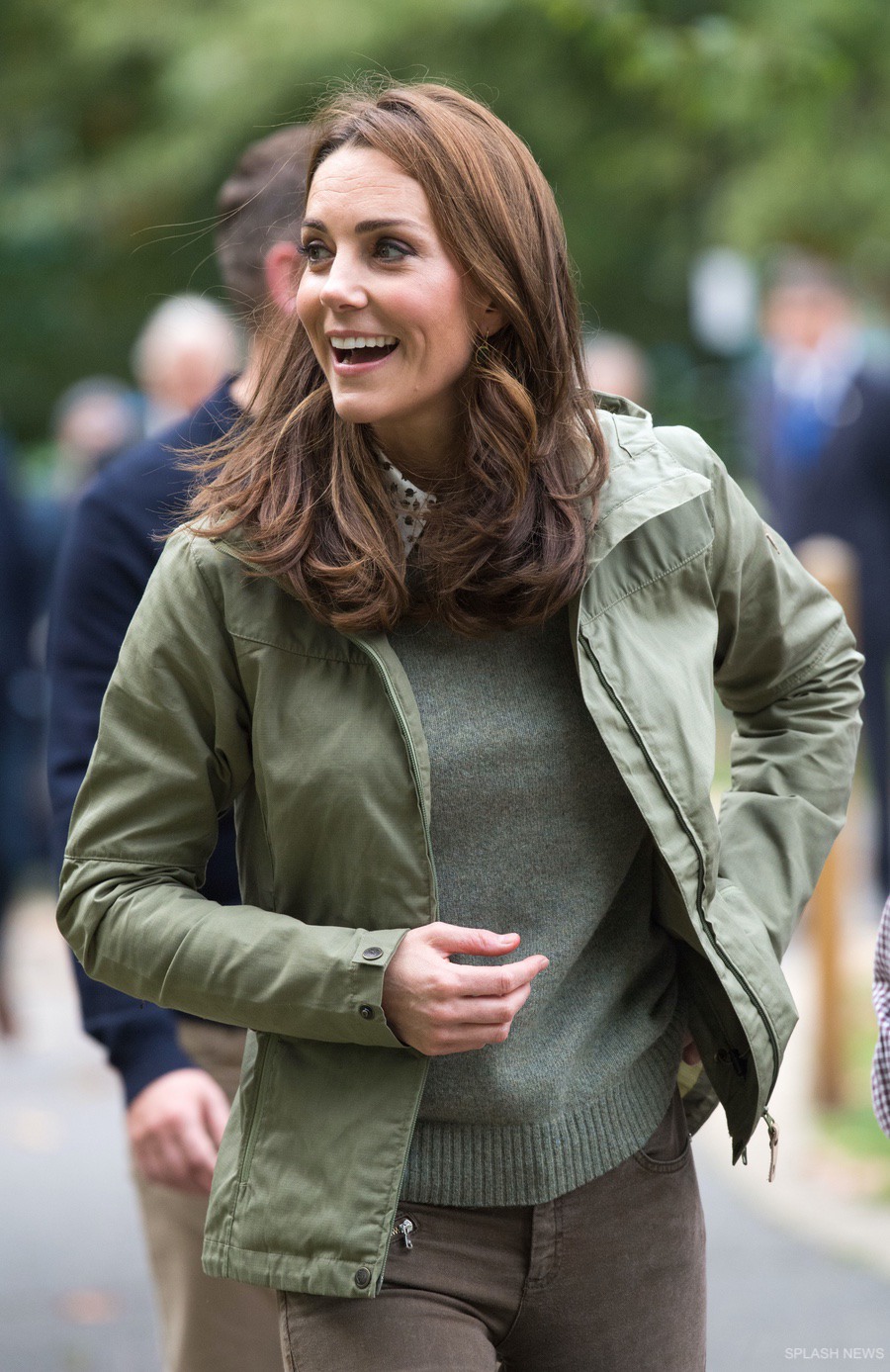 About the Joseph blouse:
The blouse is slim fitting and features front pockets, epaulettes and button cuffs.  A dark green bud print decorates the white silk fabric.   The curved hemline ensures this blouse is easy to wear.  Pair it with skinny jeans and boots to steal Kate's look!
From the Joseph website:
Adorned with a seasonal floral print, the Rainer Bud Print Blouse blends a delicate feminine fabric with uniform-inspired detailing. Crafted from 100% silk, the fluid long-sleeve blouse is shaped into a slim fit with prominent front pockets. Pair with casual, patterned trousers for a confident, contemporary look.
Where to buy Kate's blouse:
The floral print blouse is available from the Joseph website for £395 / $595.  It can also be purchased at MatchesFashion.com. for the same price. (HINT:  the company also offer 10% off first orders!)
Kate Middleton wearing Joseph:
Kate wore several items from Joseph back in 2011.  The most notable item was the Scala dress. Kate wore this while viewing her wedding dress at an exhibition at Buckingham Palace.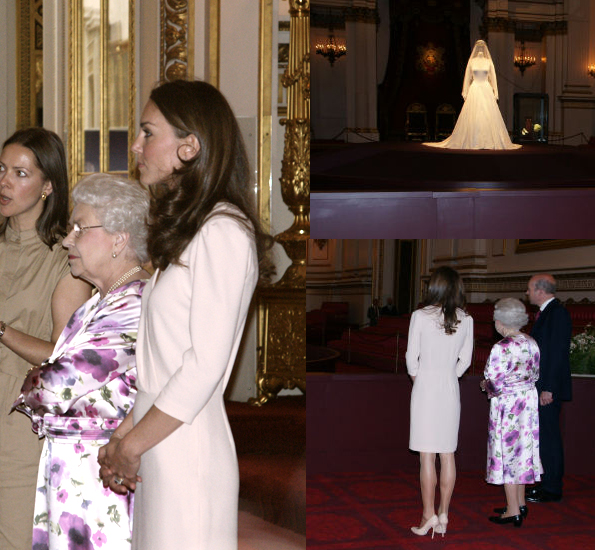 She also wore the company's Vanessa dress while on tour in Canada and the white Nessie jacket while watching the horse racing at the Epsom Derby.