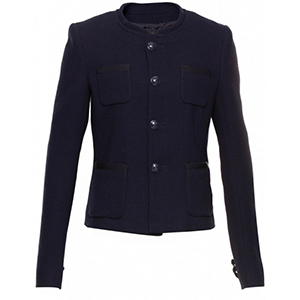 In 2011, The Duchess of Cambridge visited the Epsom Derby Races with husband William.  The newlywed wore a white-on-white ensemble that highlighted her post-honeymoon glow.

Kate's copped jacket was by London-based designer Joseph.  It's known as the "Flannel Stretch Nessie Jacket".
About Kate's Joseph Nessie Jacket:
The Nessie Jacket has a cropped fit, hitting at the top of the hip.  The jacket was available in blue too.  It was previously available in blue tweed fabric for £479.99 at JulesB.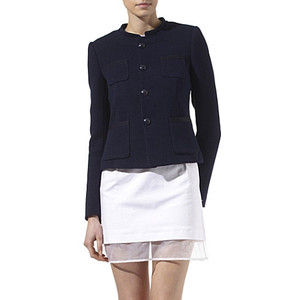 About Joseph:
Kate has worn pieces by the London-based designer on a number of occasions during her time in the public eye.  She wore the brand's Vanessa and Scarla dresses back in 2011.