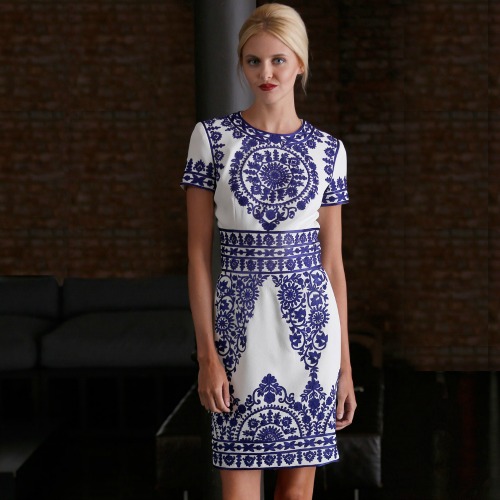 In April 2016, William and Kate chose to end their highly successful tour of India with a visit to the country's most iconic landmark, the Taj Mahal.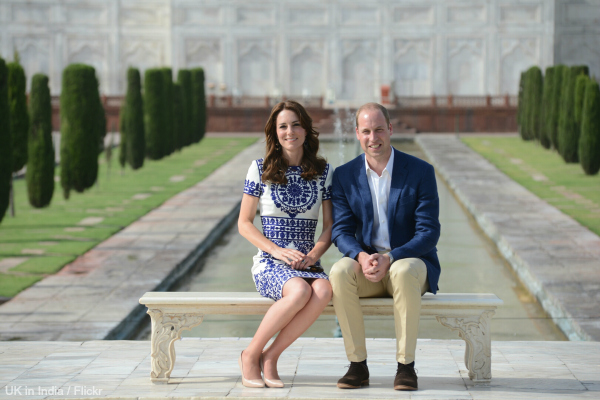 The couple learned about the history of the white marble mausoleum and toured its gardens, briefly pausing to stop for photographs.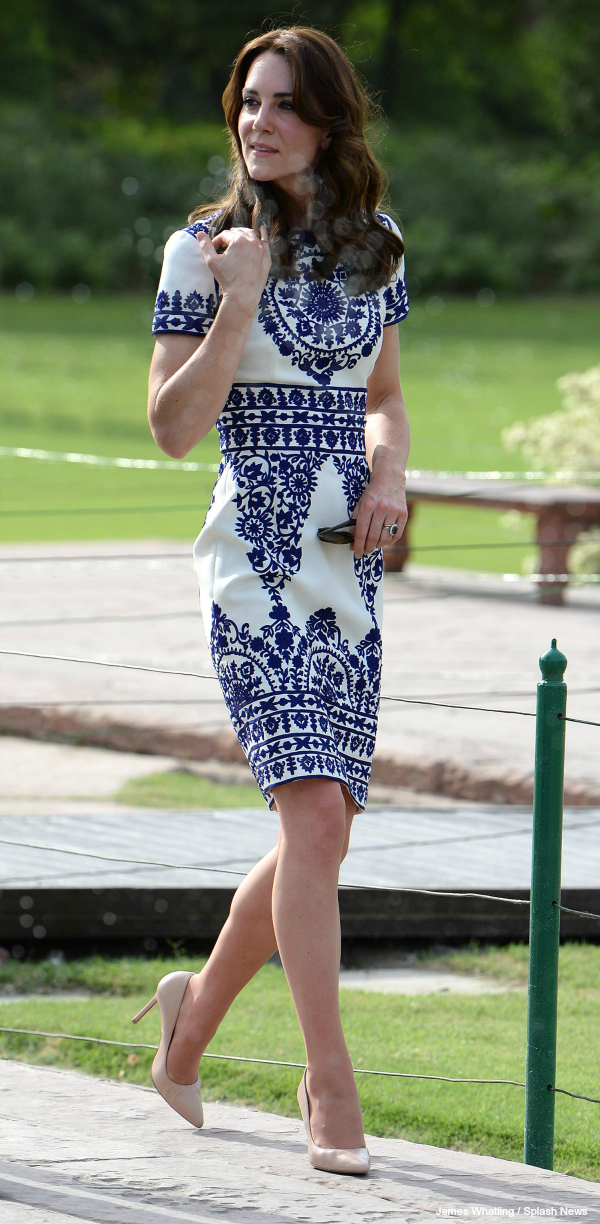 For the high profile visit, Kate chose to showcase an Indian-born designer, wearing a dress from Naeem Khan's 2015 resort collection (see below) –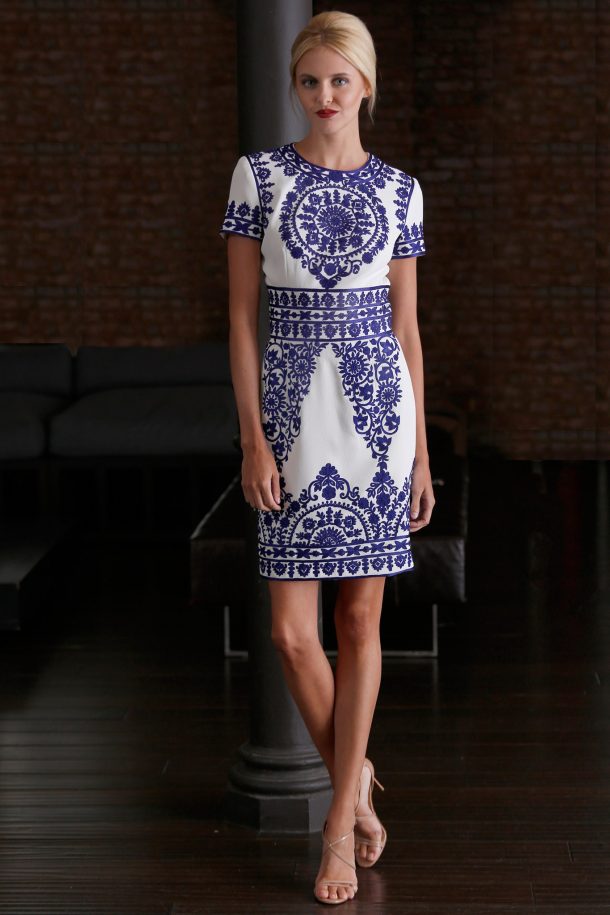 The collection featured several garments in white with azure blue Mexican embroidery: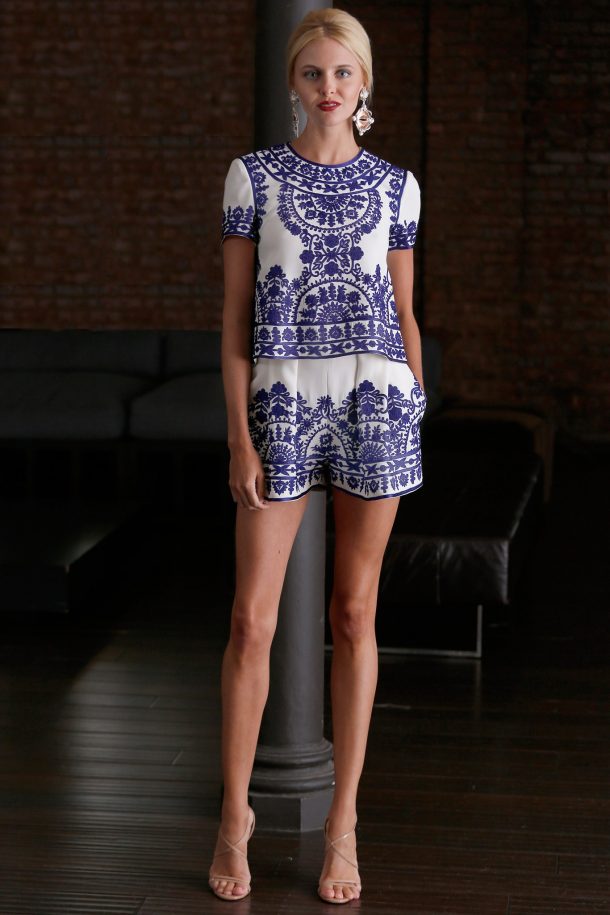 Khan now lives in America but travels all around the world for work and pleasure.  Fashion bible Vogue says that traveling keeps his "cultural appetite stoked" and that his "globe-trotting adventures inform his collections."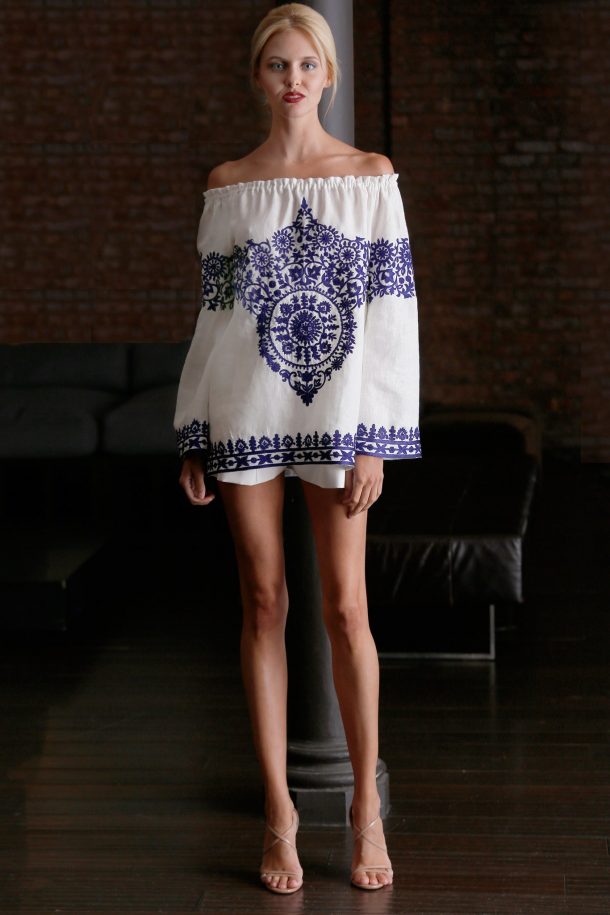 The Telegraph's fashion supplement concurs:
"His collections pick influences from global artisanal aesthetics, cleverly melding them together into modern designs which offer an exotic outlook but without being too pastiche".
Here's another one of my favourites from the collection: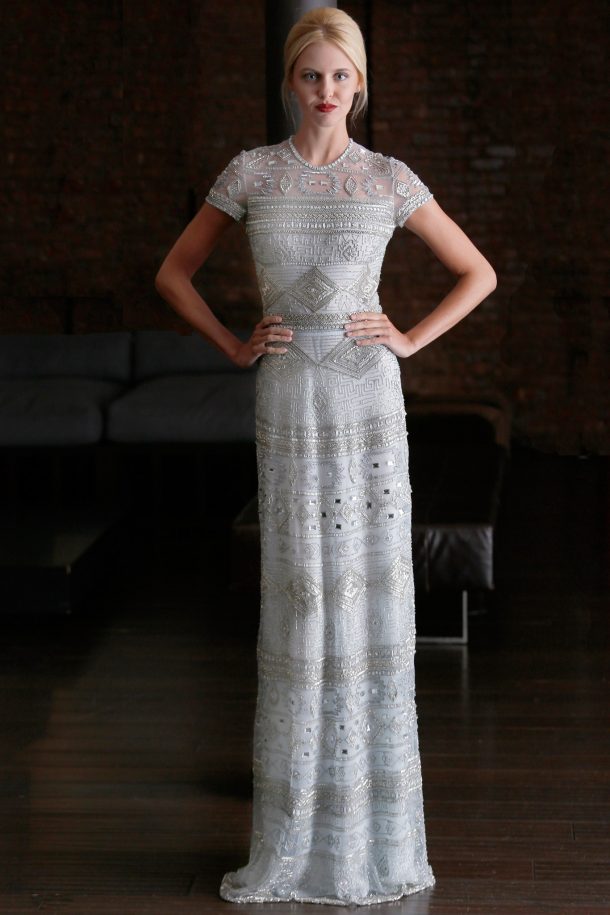 The Telegraph mentions that Mumbai-born Khan's family history lies in textiles and that he uses his father's India based embroidery workshops in his clothing line.
Khan was on cloud nine after hearing that Kate chose his dress to wear to the iconic Taj Mahal.  He told the Telegraph that it was his "happiest morning" because his son had only got married the day before, and then he'd woken up to the news about Kate.
Khan added that Kate's team had contacted him several month ago about the possibility of wearing one of his designs.  He provided them with three possibilities.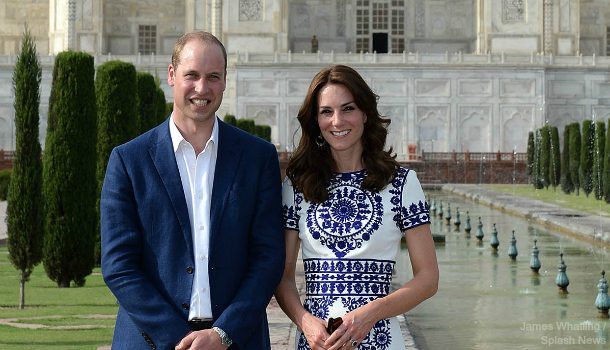 The significance of Kate wearing one of his designs was not lost on Kahn.  He said:
"I presently do not have a commercial presence in India. The Duchess wearing Naeem Khan indeed brings awareness not only in India but worldwide. This does impacts the brand tremendously."
On Instagram, Khan wrote:
"We are so honored. HRH Duchess of Cambridge wore Naeem Khan to the Historical visit to the Taj Mahal in India".
The eagle-eyed among you will have noticed Kate's dress features two extra panels of embroidery at the bottom, to make it slightly longer.  This suggests Khan made Kate's dress to order: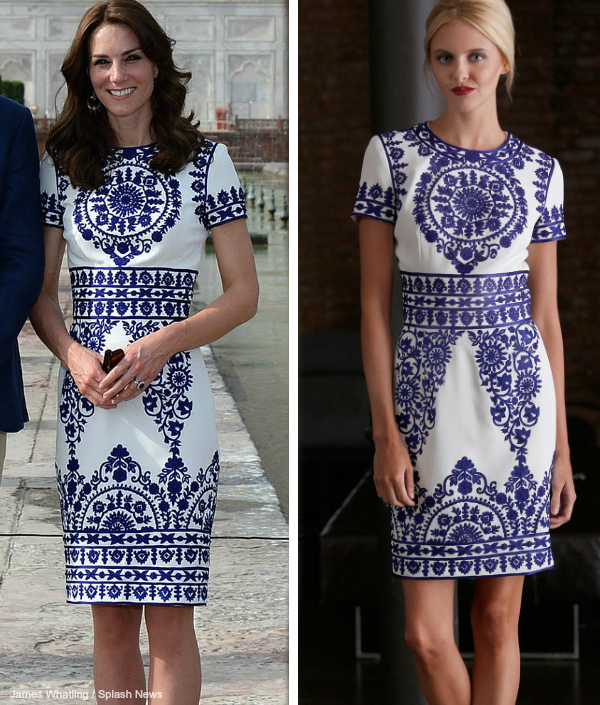 Where to buy Kate's dress:
Naeem Khan has re-released the blue and white embroidered dress. He has also renamed it the "Taj Mahal" dress as nod to Kate. The dress costs $3,990. Click here to view.
About Naeem Khan:
Khan launched his fashion label in 2003 and began selling at Bergdorf Goodman, Neiman Marcus, and Saks Fifth Avenue. Since then his collections have adorned glamorous women around the world, including Beyoncé, Taylor Swift, Jennifer Lopez, Emily Blunt, Lea Michele, Penélope Cruz, Katy Perry, First Lady Michelle Obama and Queen Noor of Jordan, among others.
Copy Kate for less:
If you'd like to steal Kate's style, but Naeem Khan's spectacular designs are not quite within your budget, try this dress from Hobbs London instead.  Pair with Kate's L.K. Bennett Fern heels to finish the look perfectly!