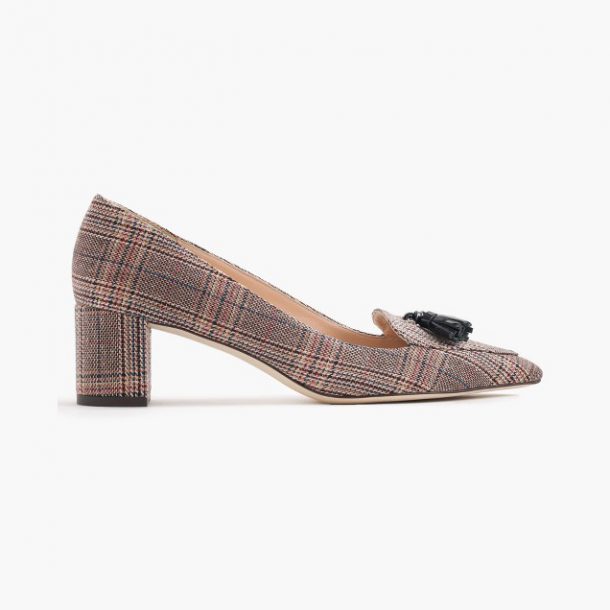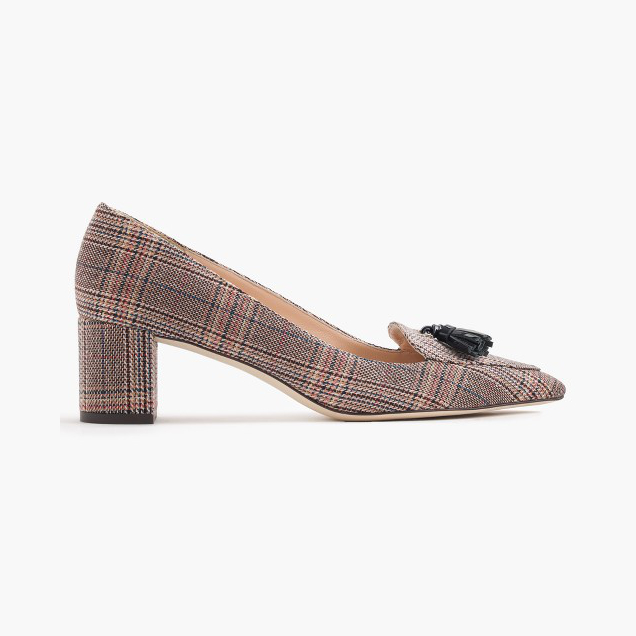 In October 2010, the Duchess of Cambridge (Kate Middleton) debuted a new pair of tweed block heeled shoes on an official visit to Canada.  They were the "Avery" heels by J.Crew.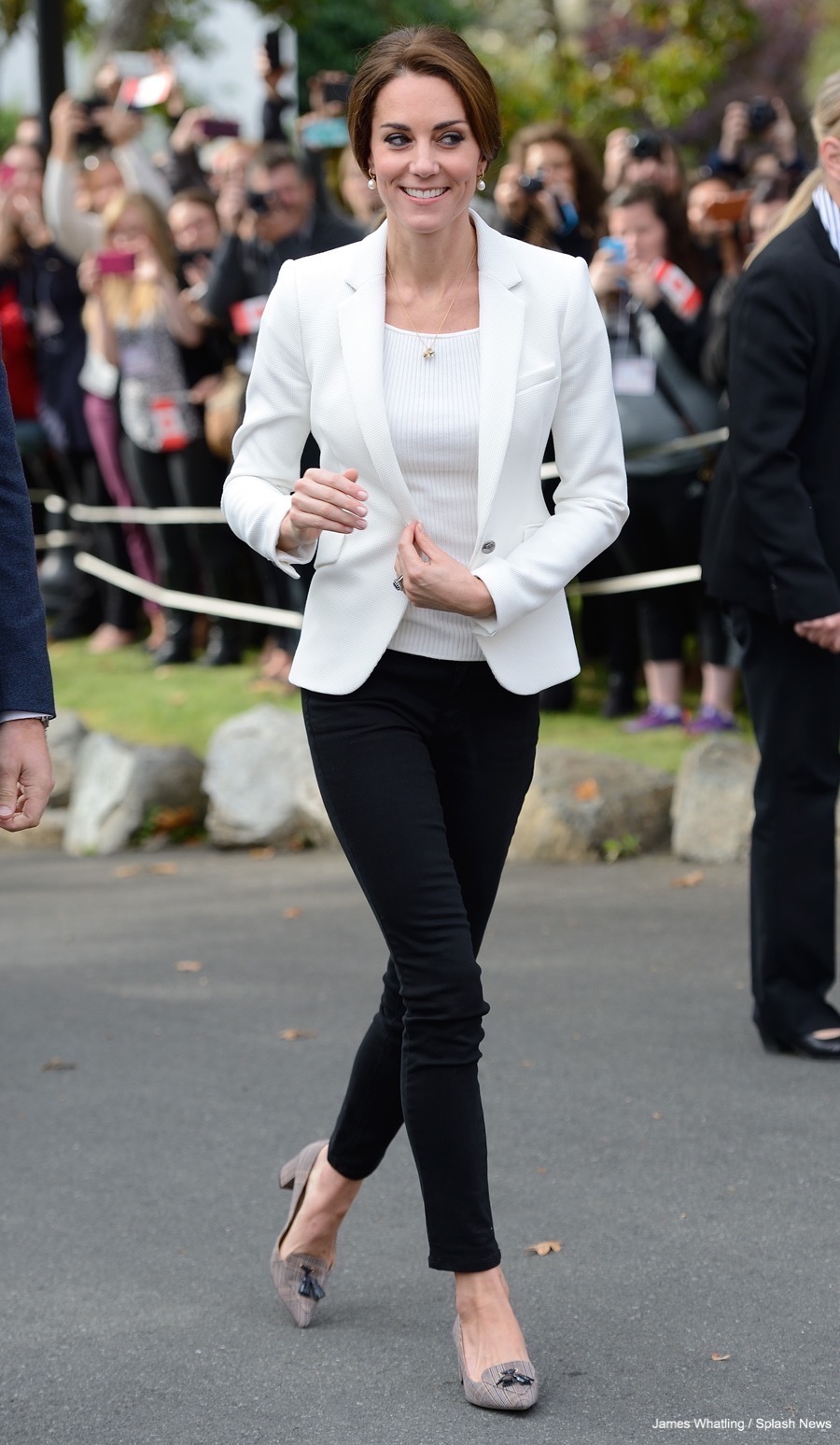 Kate wore the tweed print heels for a second time to a public engagement in June 2016, this time for a visit to the 1851 Trust Roadshow in London.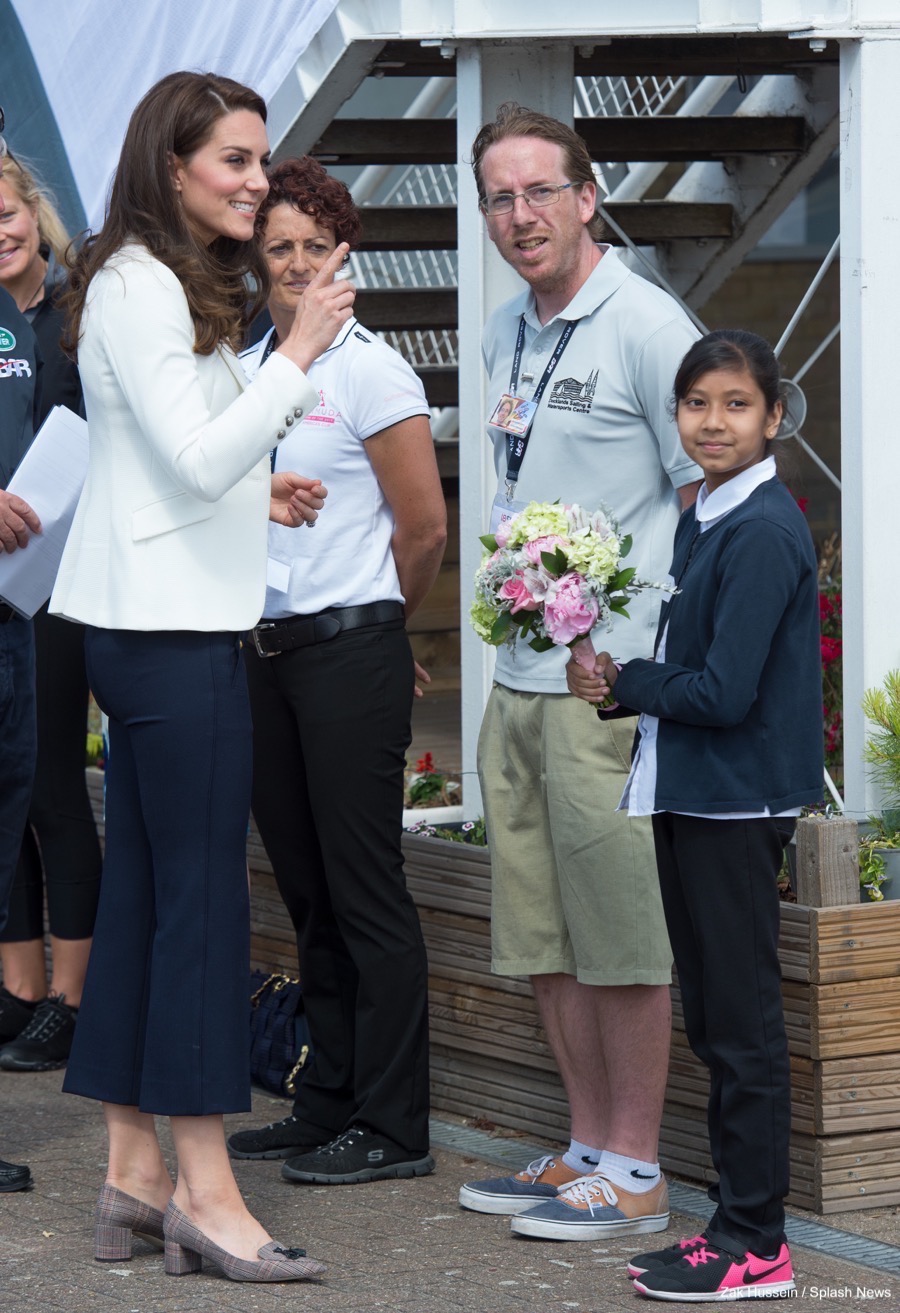 About the J.Crew shoes:
J.Crew describe the shoes as a "little retro and totally walkable".  The Italian-made shoes feature a pointed toe, tassel detailing and a 2" stacked heel.  The tweed upper is made from cotton and acrylic, but the shoe is leather lined.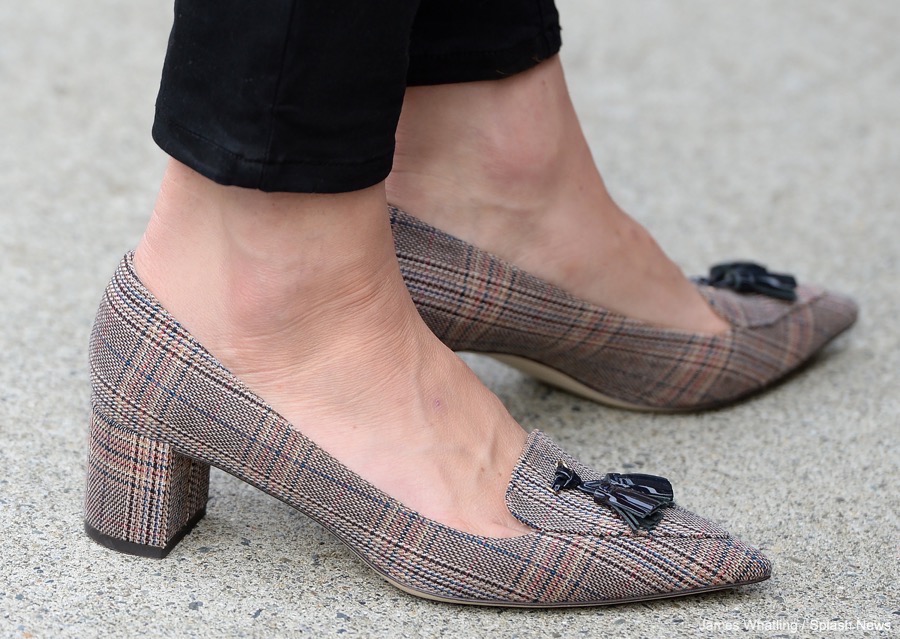 Where to buy the J.Crew shoes:
Sadly, the shoes are from an older collection and they're no longer available for purchase at J.Crew.  At the time of publishing, there are a few pairs being sold on eBay.
Kate Middleton wearing J.Crew:
Kate owns a number of pieces from the American company.  You may recall that she recently wore a cashmere long sleeve t-shirt from the brand.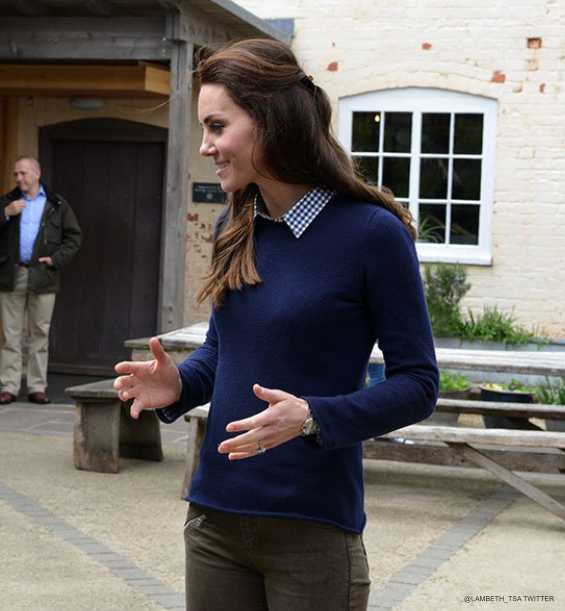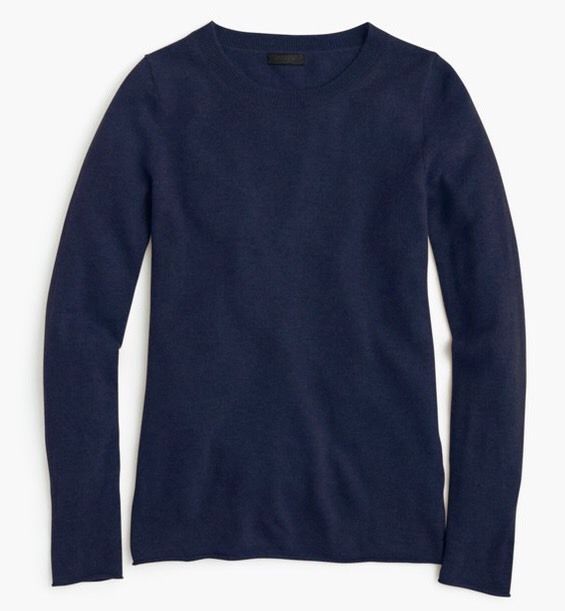 You may also recall that during a visit to New York in 2014, Kate met with Jenna Lyons, J.Crew's Creative Director, at a reception.
About J.Crew:
J.Crew opened their first store in 1983, but today they have hundreds of stores across the USA.  In the UK, however, the brand is less known.  The company only has a couple of stores in London.