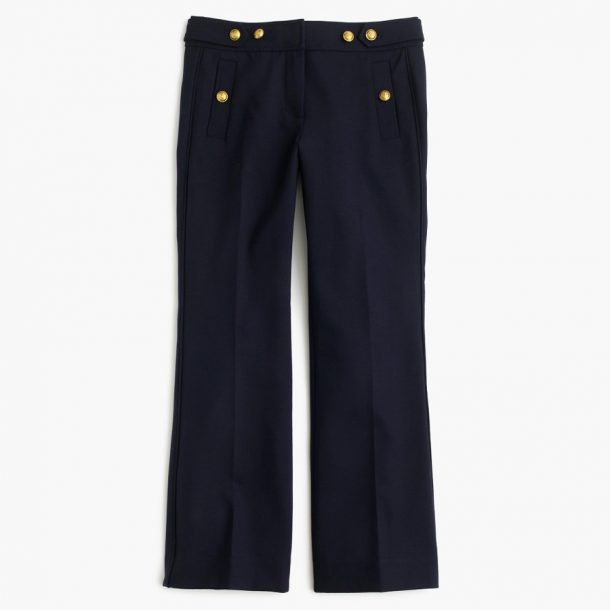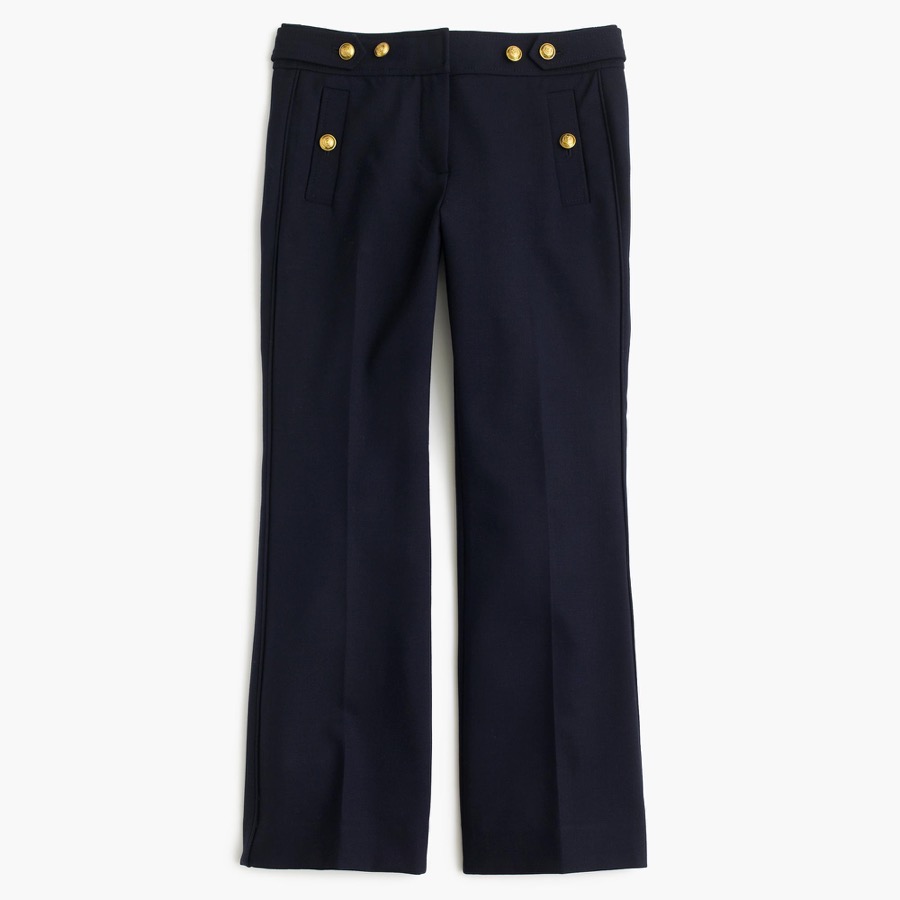 On the 18th June 2019, the Duchess of Cambridge (Kate Middleton) debuted J.Crew's Sailor pants at a nautical-themed event in London. Kate had attended the 1851 Trust's final Roadshow at the Docklands Sailing and Watersports Centre.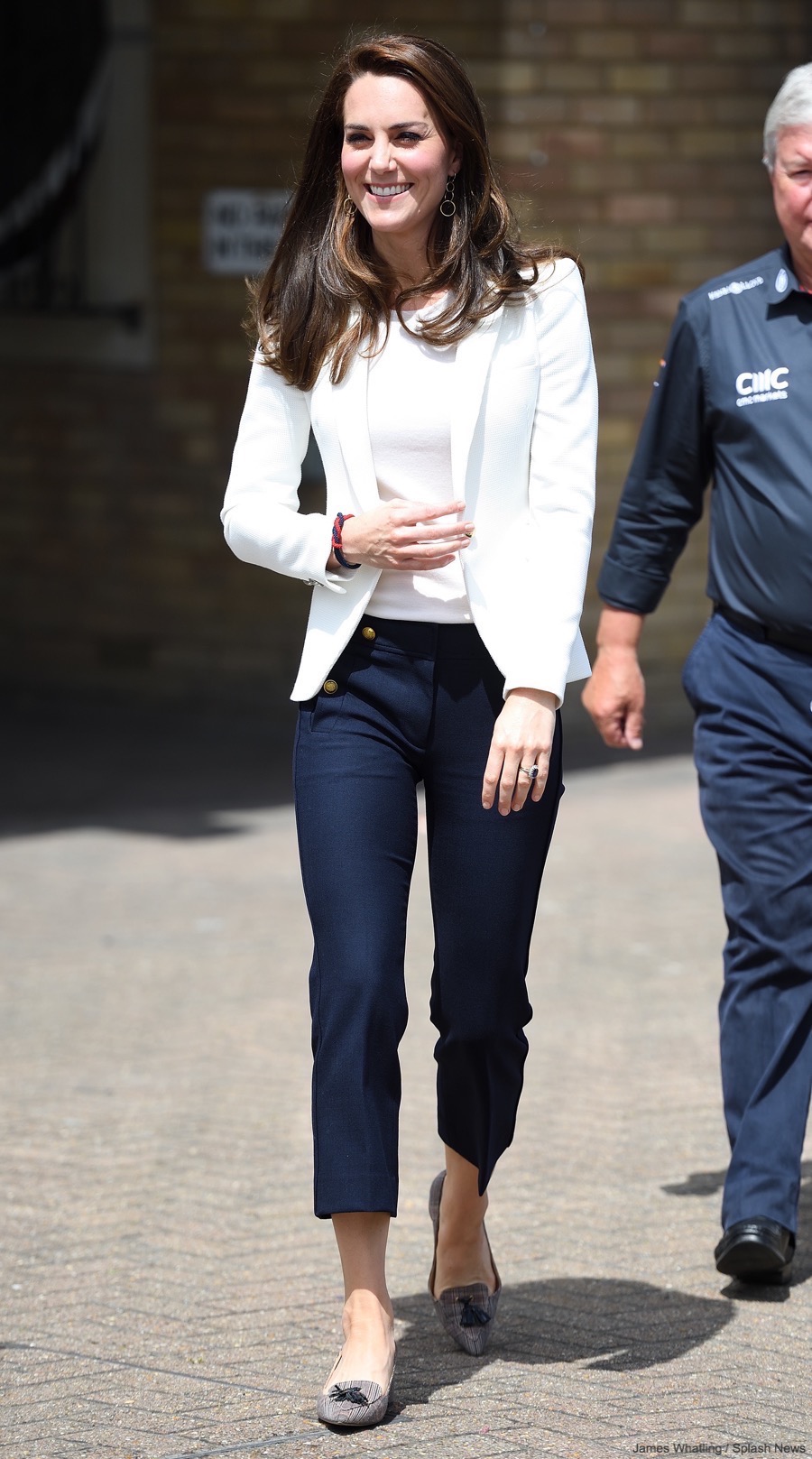 About Kate's J.Crew Sailor Pants:
The cropped Sailor pants feature a "kicked leg" (which means a slight flare) and gold coloured nautical buttons. They're made from a stretch-wool blend fabric, which is specially crafted so the trousers will keep their shape.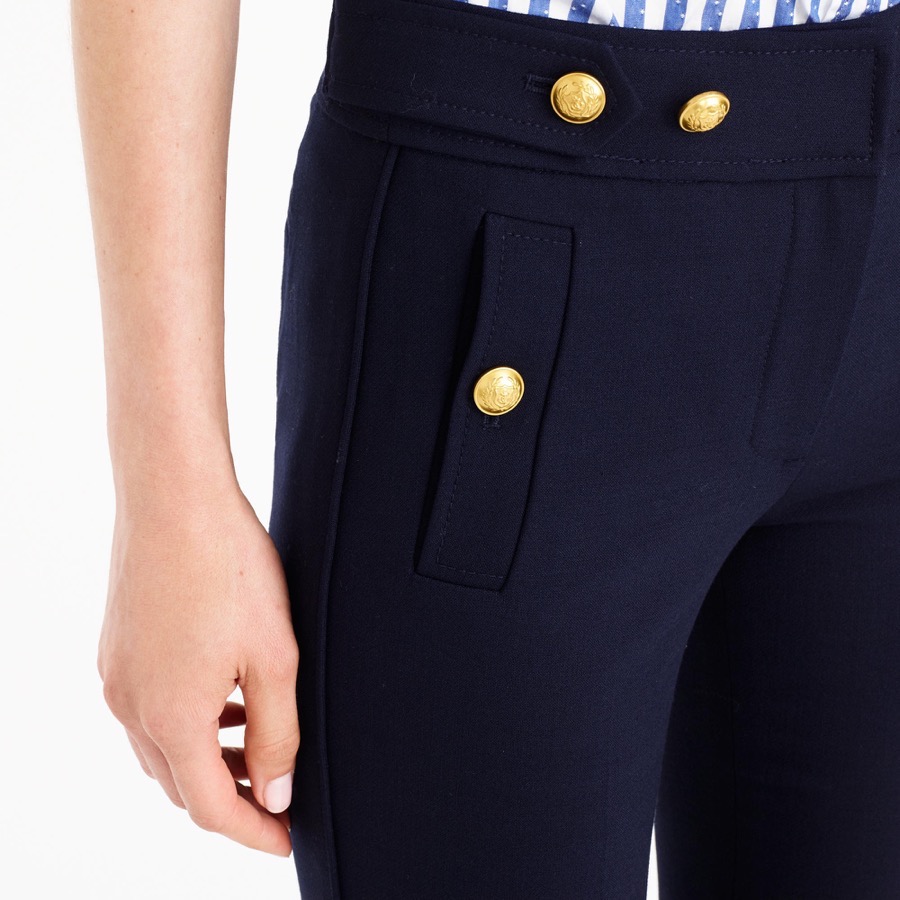 Where to buy the Sailor Pants:
Sadly, J.Crew no longer stock the trousers. They were sold out prior to Kate wearing them. However, at the time of writing, there are a few pairs available on eBay.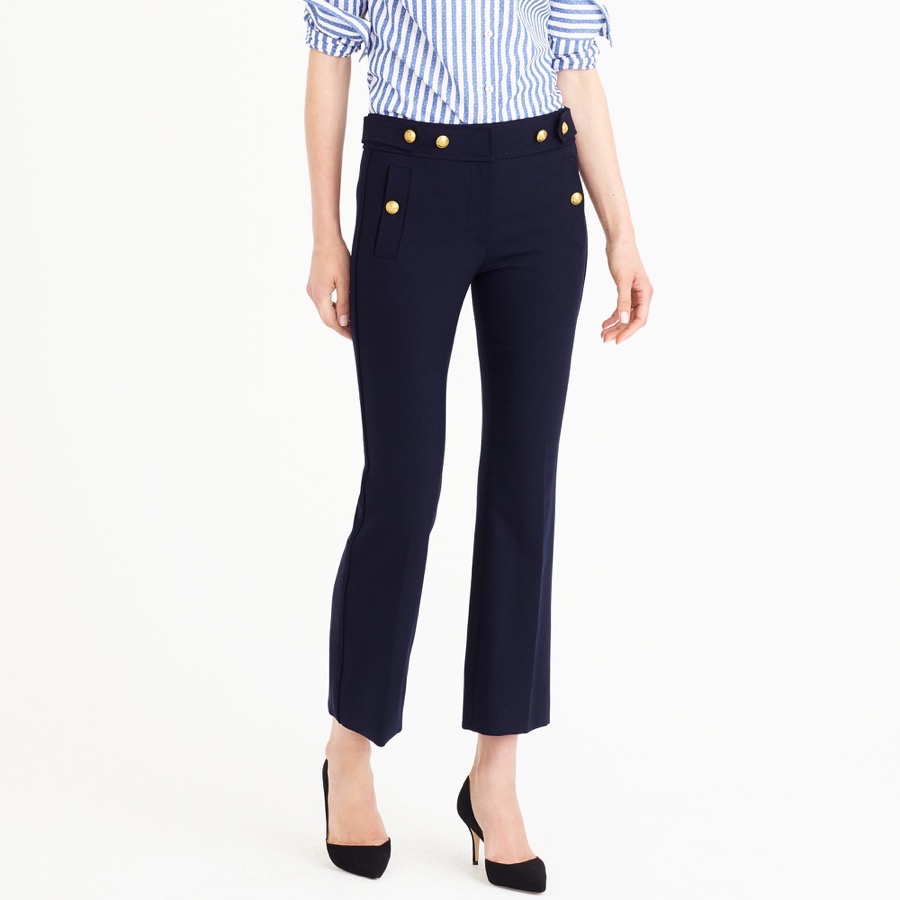 Kate Middleton wearing J.Crew:
This is not the only item of clothing Kate owns from J.Crew. In fact, she paired the trousers with a pair of tweed shoes by the brand too.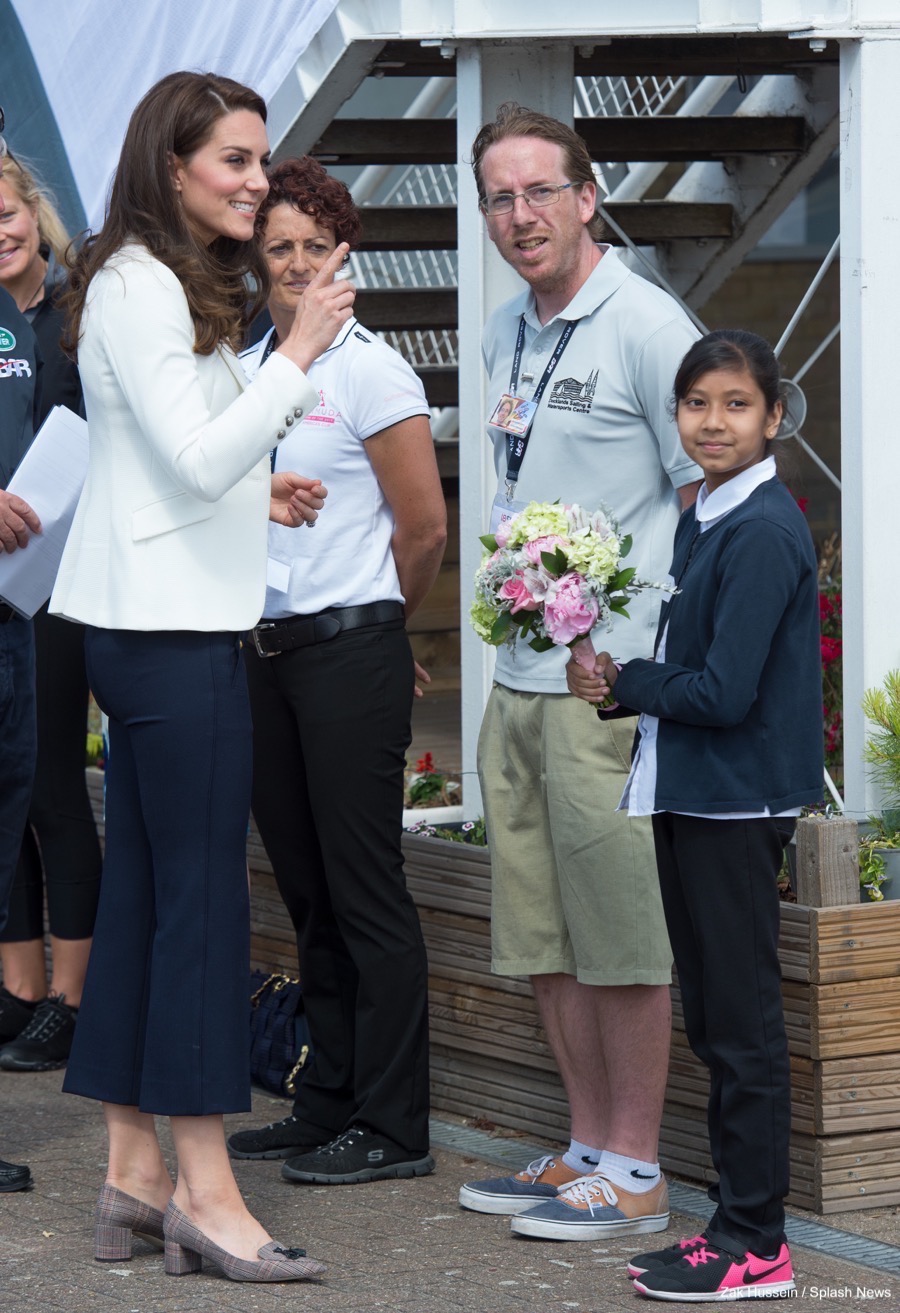 Additionally, Kate recently wore a blue sweater from J.Crew during a visit to a farm.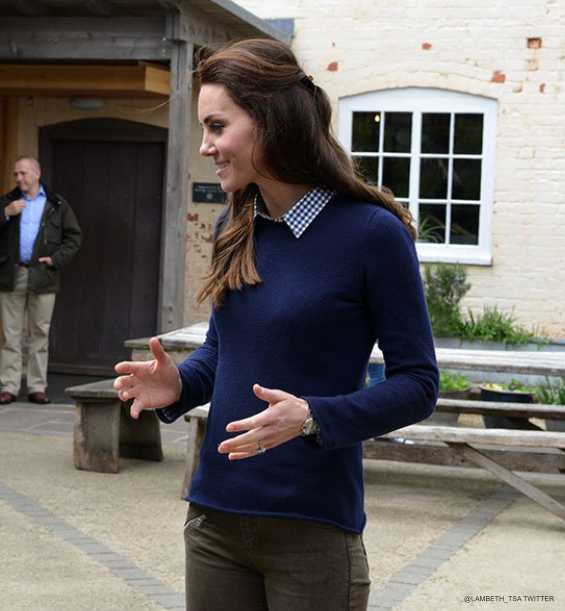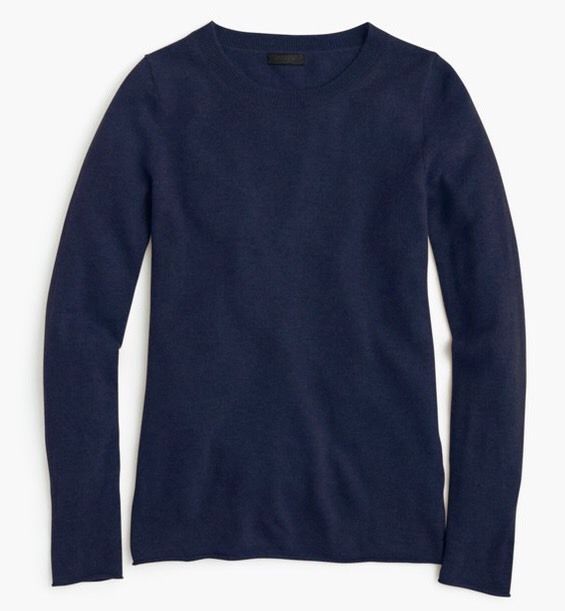 You may recall that Kate wore a pair of black skinny jeans from J.Crew during an official visit to New York in 2014. The Duchess also met with Jenna Lyons, J.Crew's Creative Director, at a reception during the trip.
About J.Crew
J.Crew is an American retailer headquartered in New York. The company opened in 1983 and today it has over 250 stores in the United States, Canada, France, the UK, China and Korea. The company has only recently come to the U.K. and currently has a handful of stores in London.