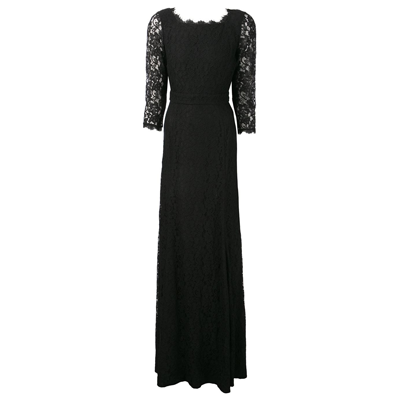 In November 2014, the Duchess of Cambridge (Kate Middleton) wowed attendees at the Royal Variety Performance at the Palladium Theatre in London by turning up to the event in a full-length gown crafted from black lace.   Kate had chosen Diane Von Furstenberg's "Zarita" dress for the occasion.

A month later, Kate wore the black lace gown again, this time to a friend's wedding at Chelsea Old Church in west London (photos here).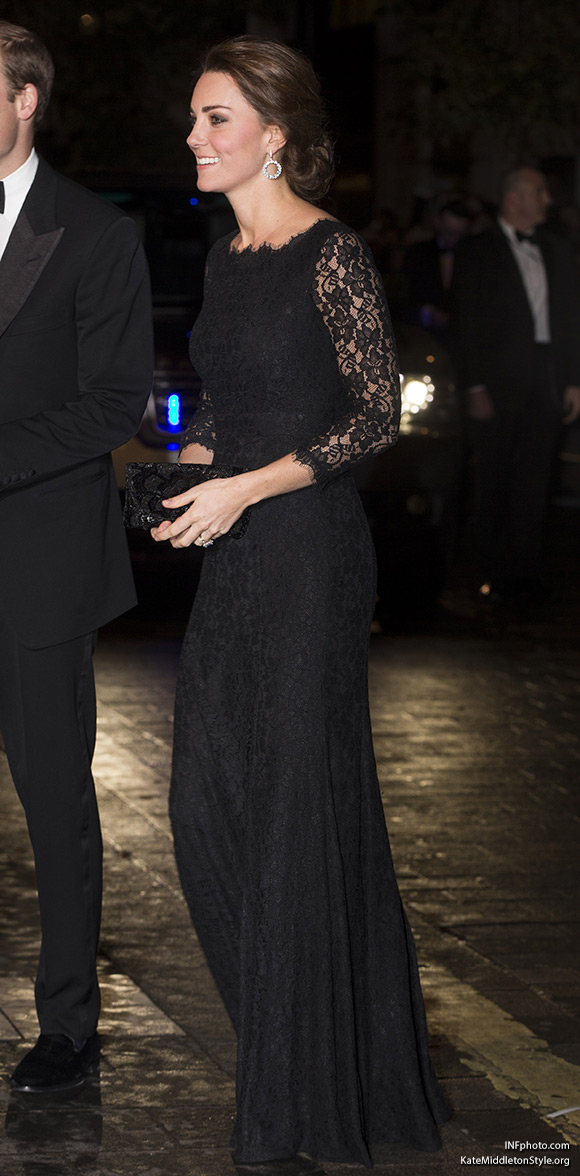 About the Diane Von Furstenberg Zarita Lace Gown:
The "Zarita" is a full-length lace gown with a fitted bodice that opens into a sweeping fluted hem.  The dress features scalloped detailing, three-quarter length sheer lace sleeves, and a deep V-neck back.  It is fully lined.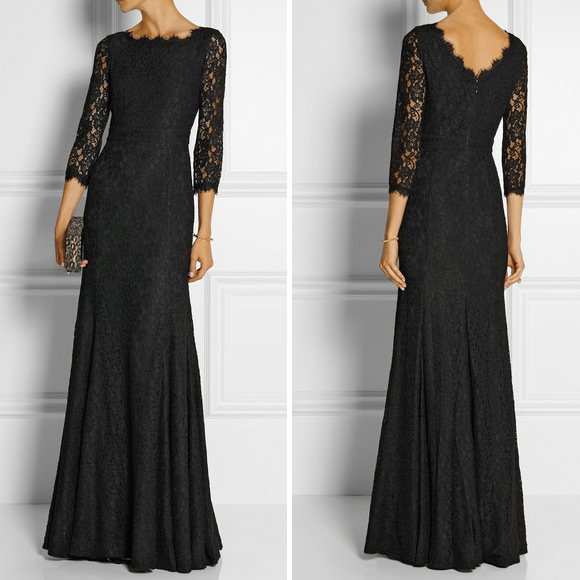 The lace dress is made from a rayon-nylon mix, which offers 'stretch' properties, flattering the body and allowing for movement.
Here's a closer look at the sheer lace sleeves on Kate.  You can also see the dress's scalloped detailing: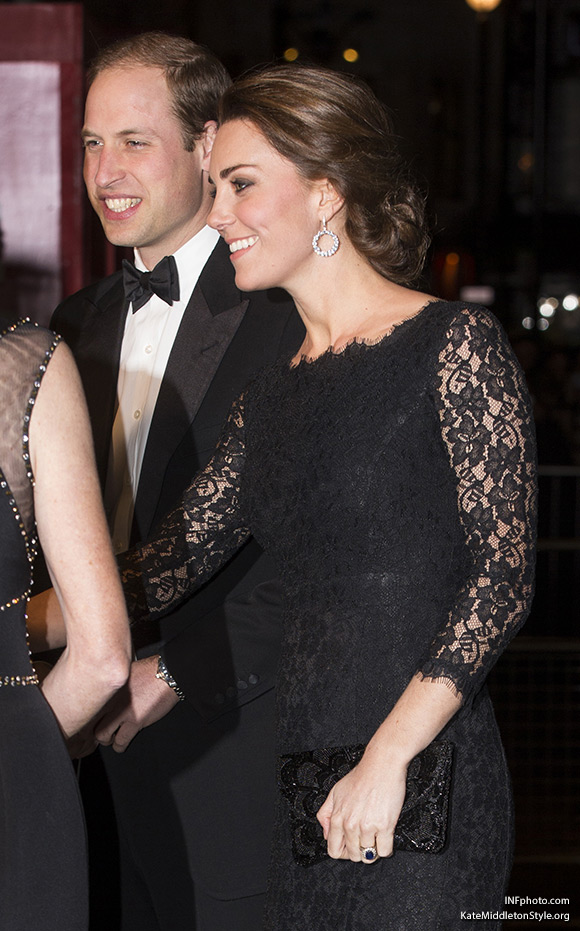 Where to buy Kate's DVF Zarita dress:
Sadly, the full-length version of the dress is now sold out in black.  However, you might be able to find it on eBay (during my last update to this page, I found one for £449.95).
See below for more options if you'd like to copy Kate's style.
Buying the Zarita dress in other variations:
If you'd like to copy Kate's style, you'll be pleased to know there are still other variations of the Zarita dress available for purchase.  Some are on sale too!  (Updated March 1st, 2017).
The Outnet still stocks the Zarita gown in red lace for $400 USD (was $1,000), though only limited sizes remain.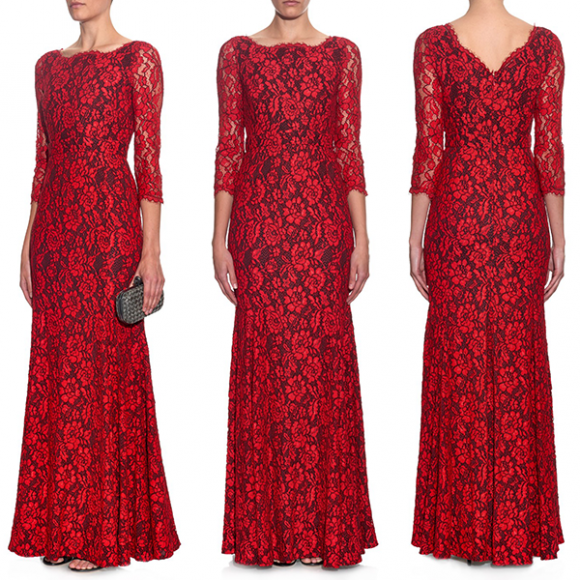 The black version of the Zarita dress comes in two shorter versions too:
Above the knee: 
Selfridges.com – £305 GBP
FarFetch -$375 USD
10% off your first order with code i10tff
Matches Fashion – $220 USD
Mini:  
DVF.com – $208.80 USD
The "Zarita" is one of Diane Von Furstenberg's signature designs.  The designer offers the Zarita dress in a multitude of styles, lengths and colours.  The dress is often changed, updated and relaunched to suit the new season.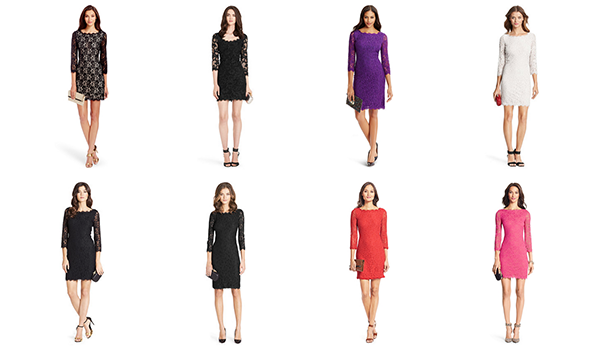 Kate and Diane Von Furstenberg
The Duchess owns several dresses from DVF – the "Maja" dress in green and the "Patrice" dress in navy Ikat Batik print spring to mind.  The Duchess also owns a couple of clutch bags by the brand too.