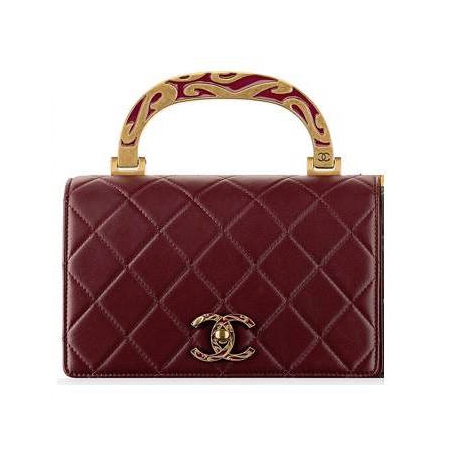 Kate Middleton owns a quilted Chanel handbag in burgundy with an ornate handle: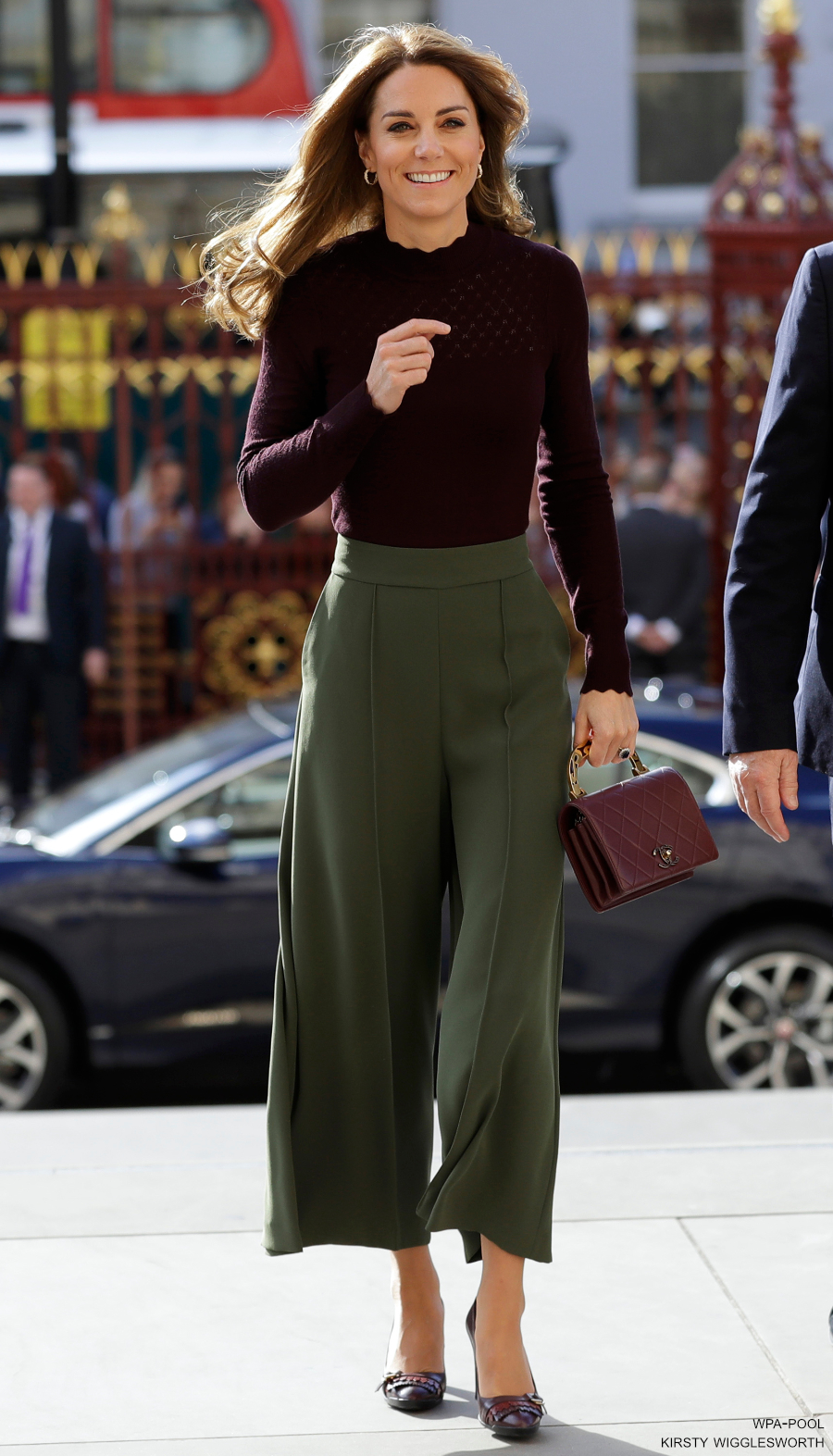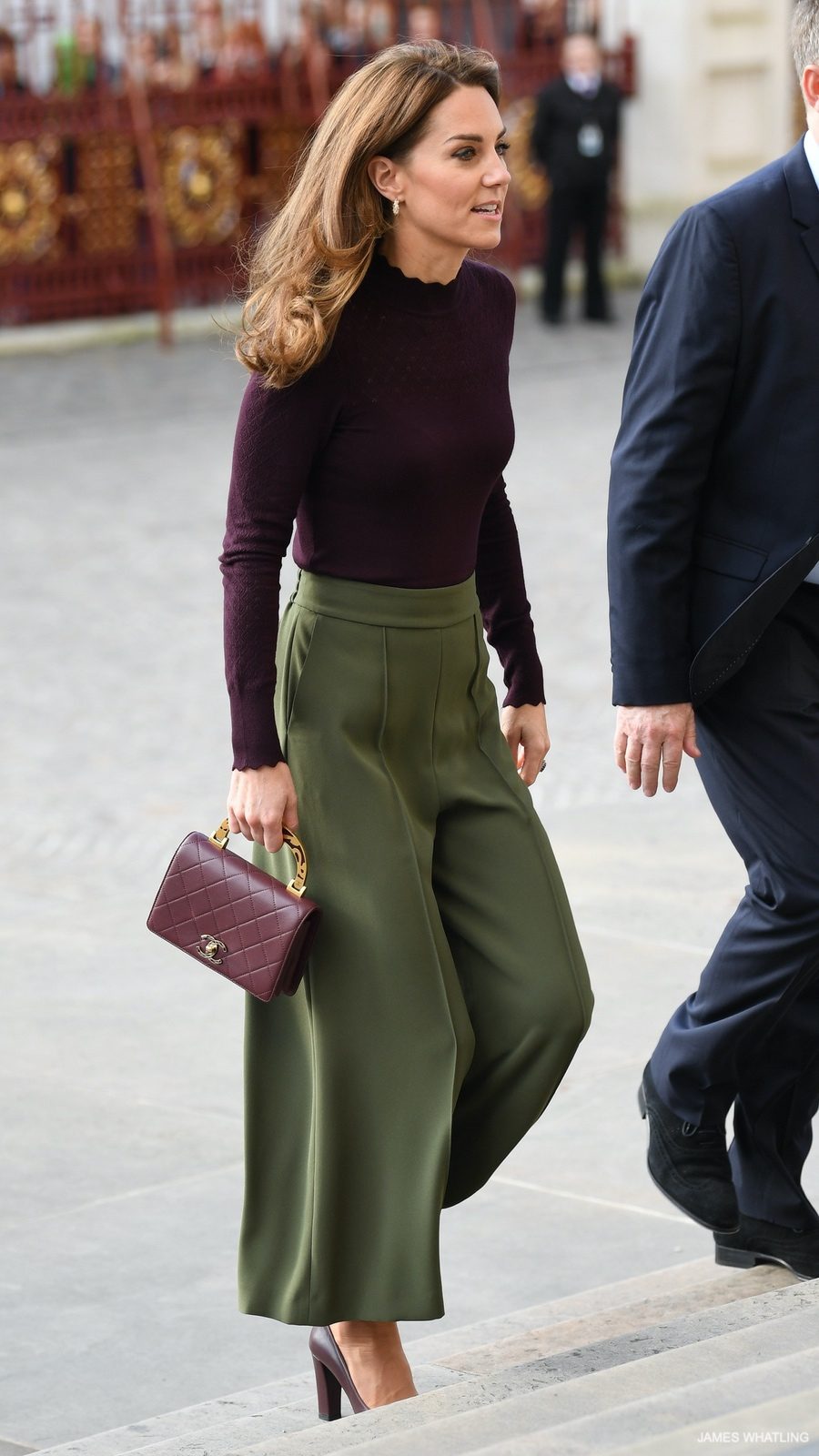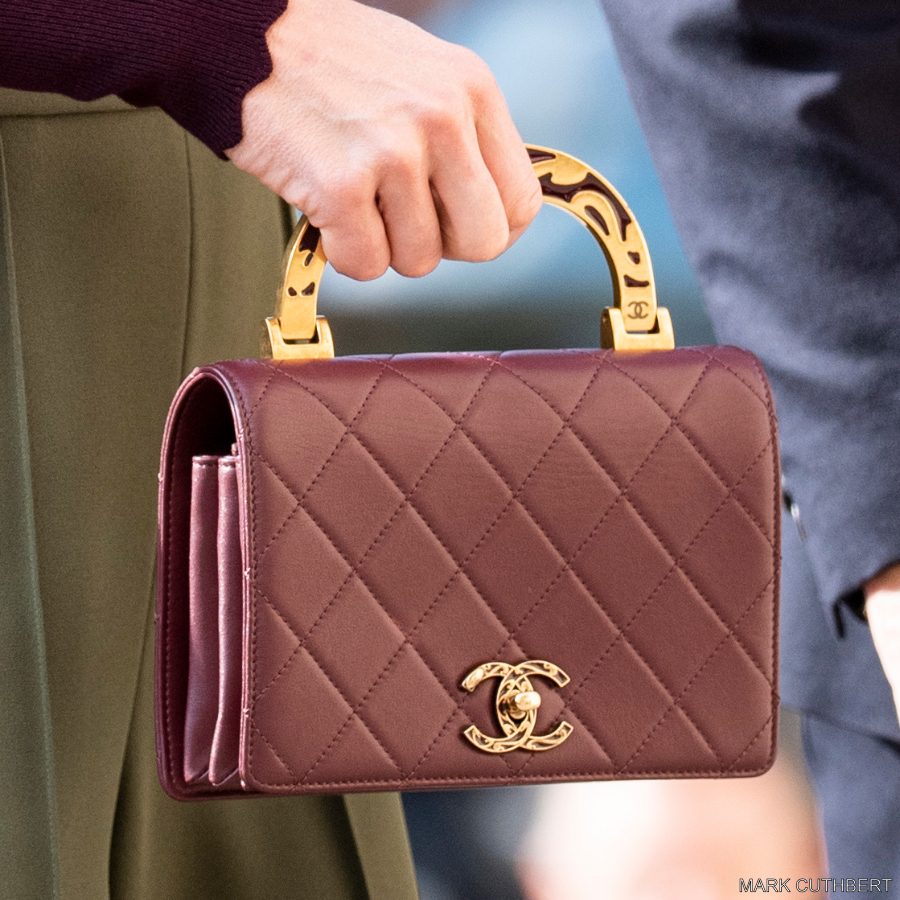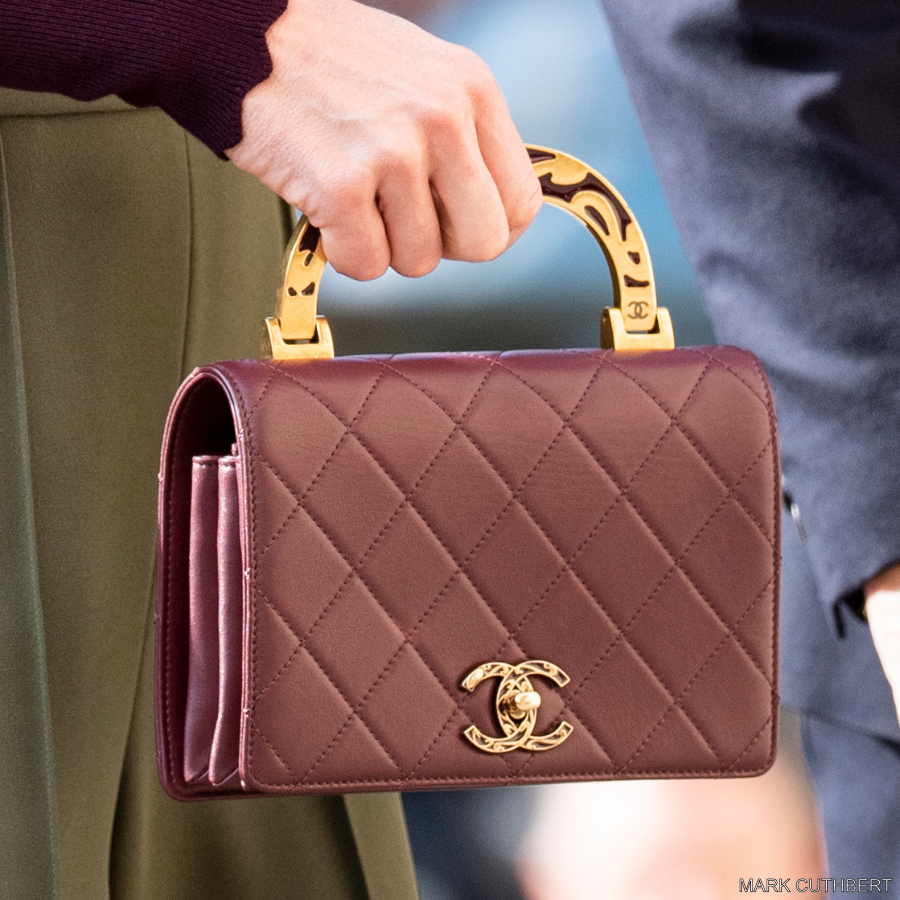 The Princess first carried the bag in 2017, during a visit to Paris.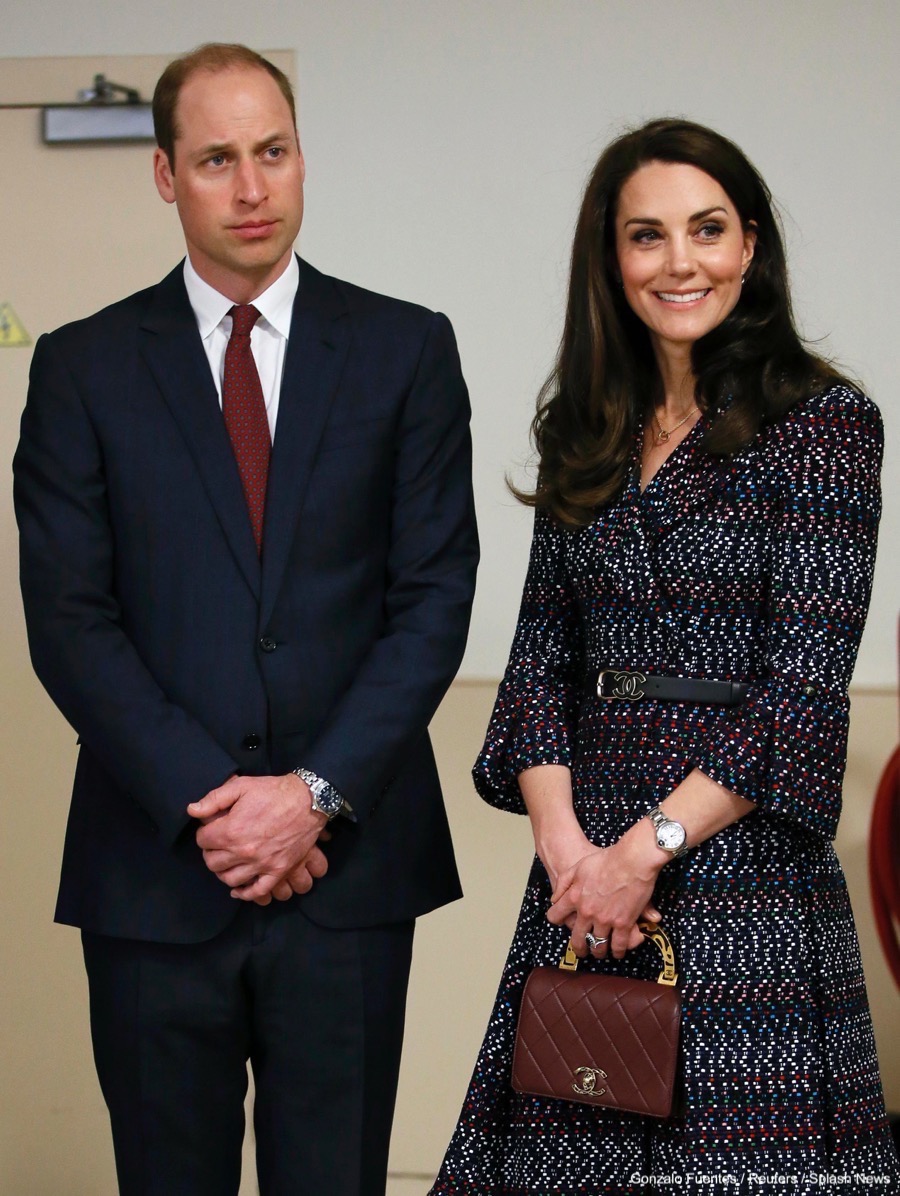 The Princess recently carried the burgundy Chanel bag during a visit to Boston in the United States.
About Kate's Chanel bag:
The burgundy bag is from Chanel's Fall-Winter 2016/2017 collection. It features the iconic Chanel logo on the front and a patterned enamel/brass handle. It's made from quilted calfskin leather.
According to LoveThatBag.ca, the Chanel bag retailed for $6,225 in 2015. As that's a Canadian site, I'll assume the price is in Canadian Dollars. In US Dollars, that's around $4,664 and in GBP that's around £3,762.
The bag is no longer available for purchase.
Kate Middleton wearing Chanel:
It's no coincidence that Kate wore Chanel during her official visit to Paris. Chanel is one of France's most iconic design houses.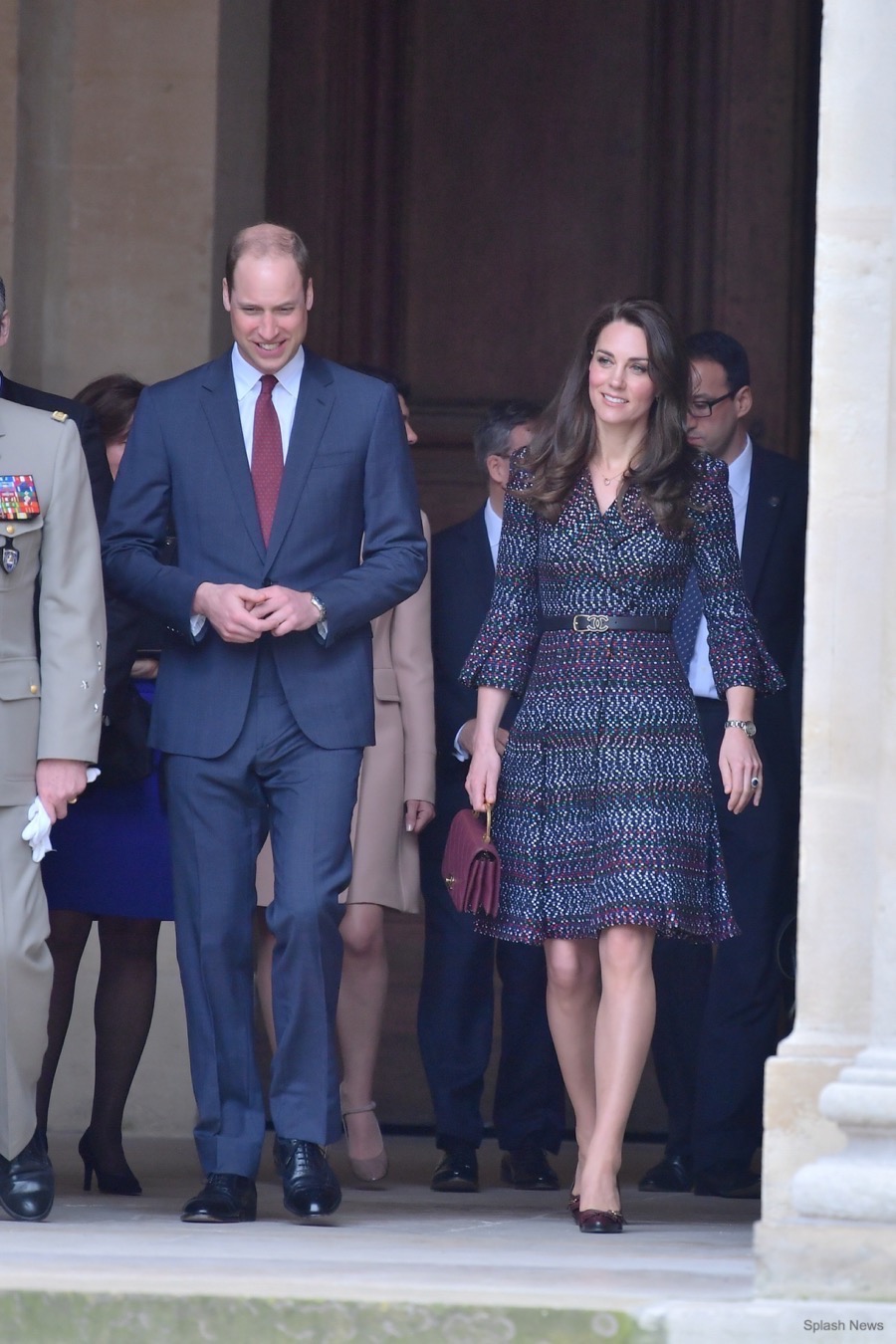 In addition to carrying the Chanel bag shown on this page, Kate wore a Chanel coat too.