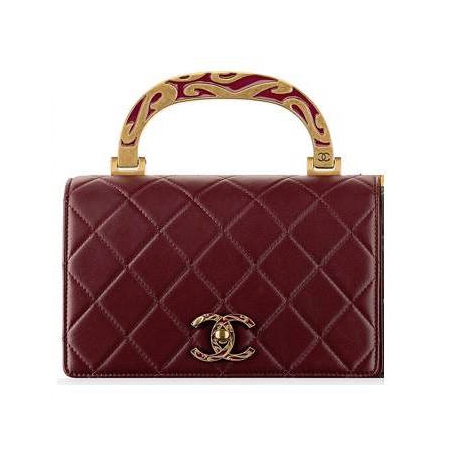 The Duchess of Cambridge (Kate Middleton) owns this gorgeous quilted Chanel handbag. It's burgundy coloured and features an ornate handle:
She first carried the bag in 2017, during a visit to Paris.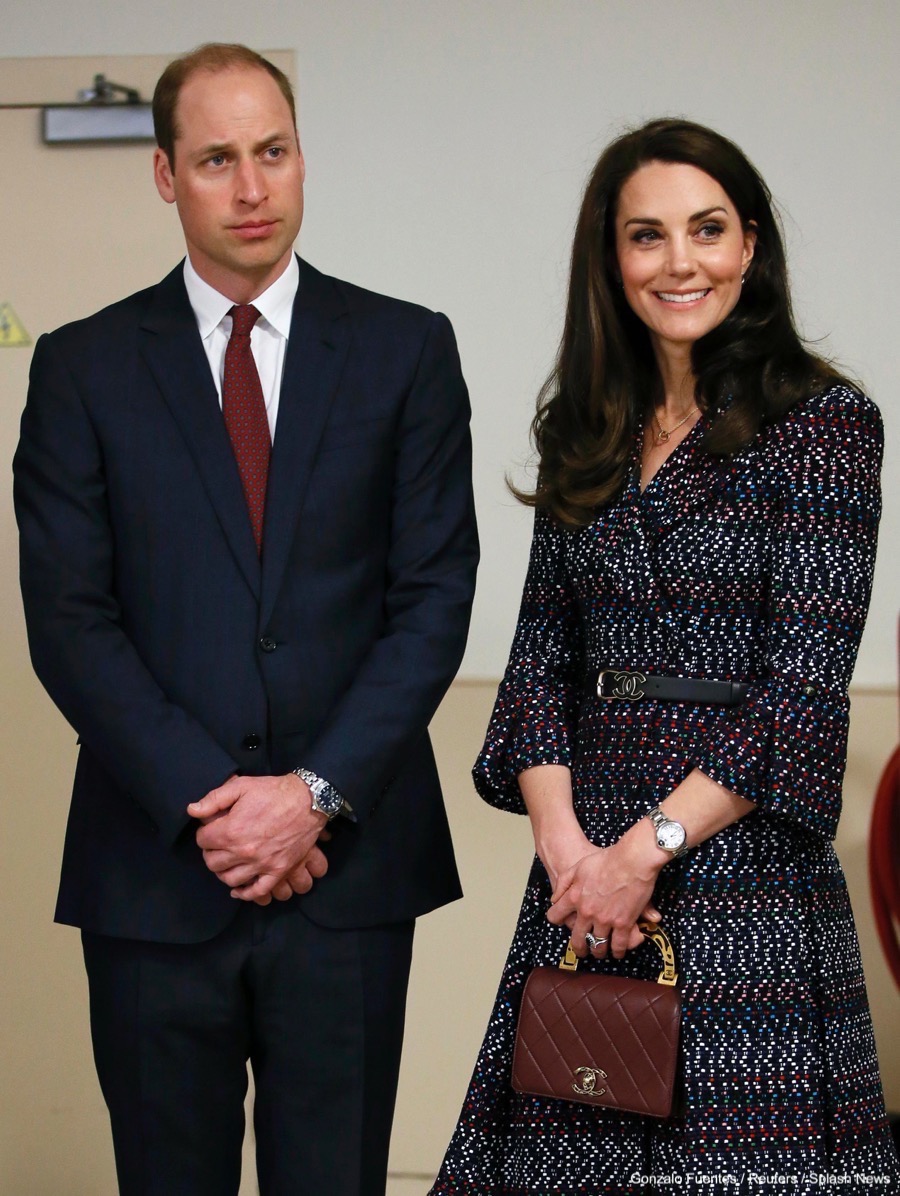 About Kate's Chanel bag:
The burgundy bag is from Chanel's Fall-Winter 2016/2017 collection. It features the iconic Chanel logo on the front and a patterned enamel/brass handle. It's made from quilted calfskin leather.
According to LoveThatBag.ca, the Chanel bag retailed for $6,225 in 2015. As that's a Canadian site, I'll assume the price is in Canadian Dollars. In US Dollars, that's around $4,664 and in GBP that's around £3,762.
The bag is no longer available for purchase.
Kate Middleton wearing Chanel:
It's no coincidence that Kate wore Chanel during her official visit to Paris. Chanel is one of France's most iconic design houses.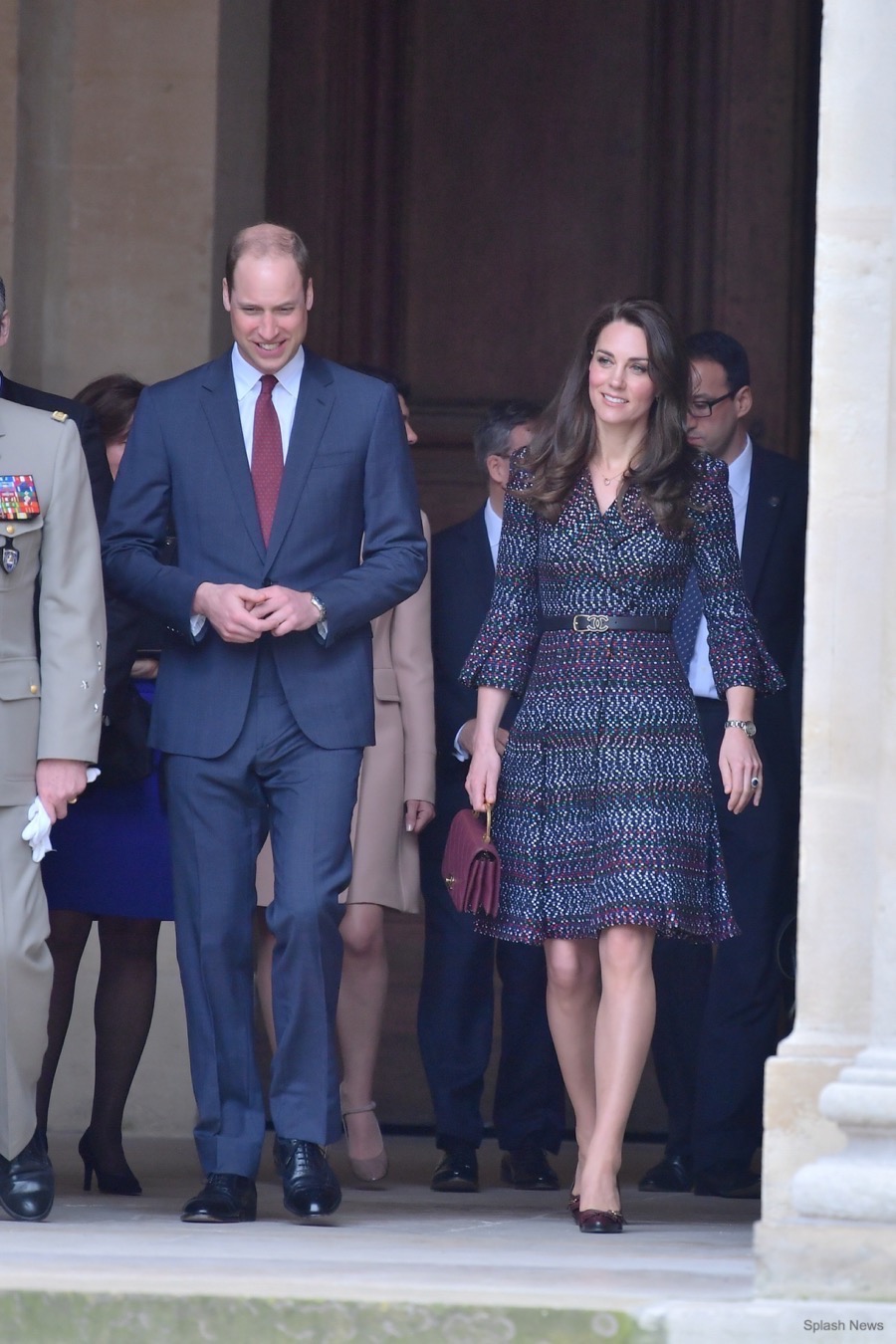 In addition to carrying the Chanel bag shown on this page, Kate wore a Chanel coat too.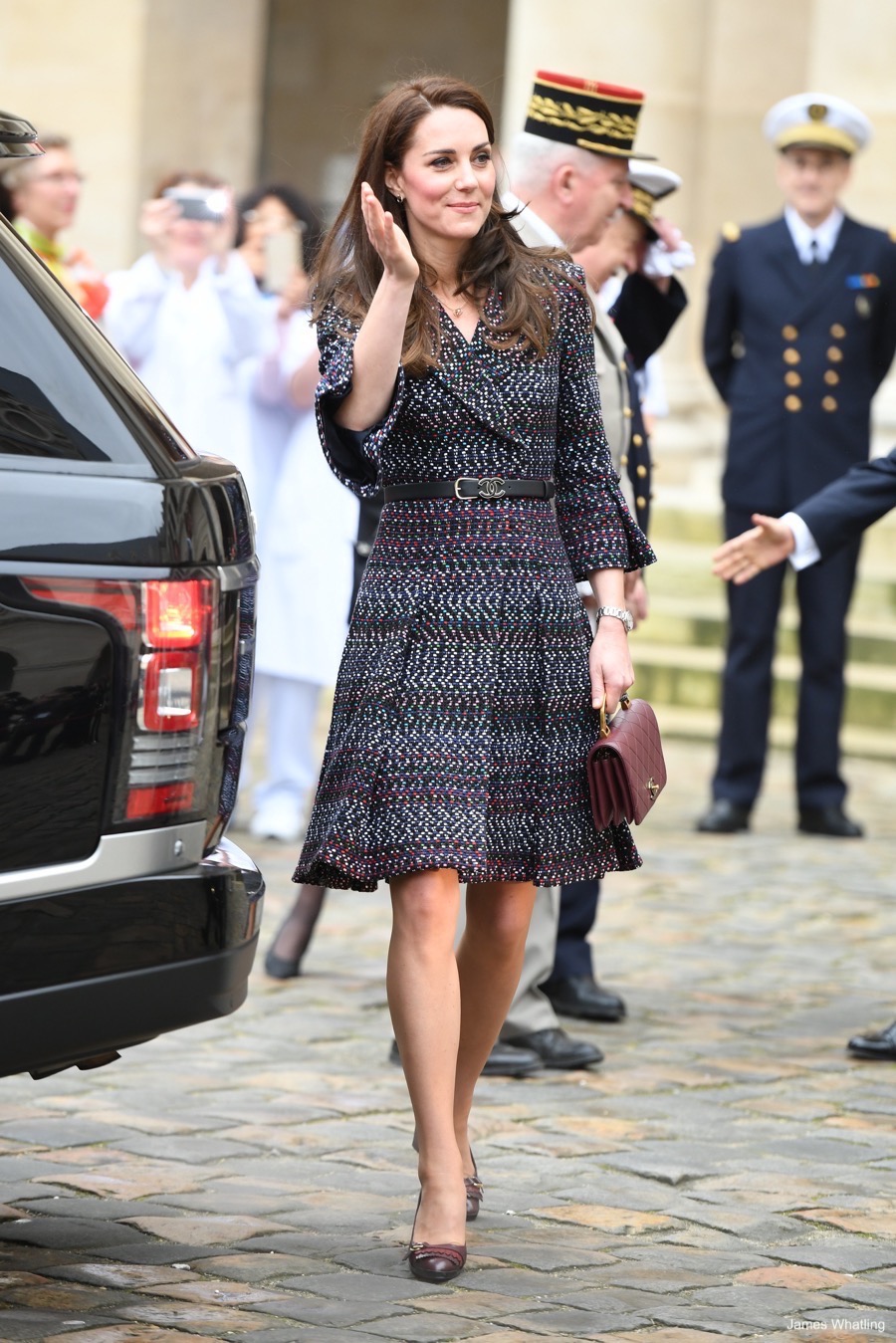 In addition, we believe Kate has worn Chanel once before (during a public engagement). In 2011 for a visit to Canada: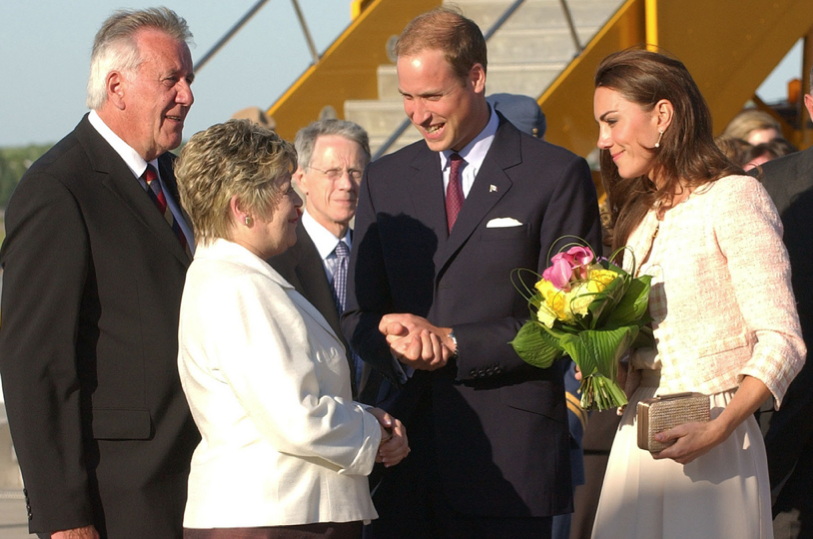 Kate wore a pinky peach tweed jacket during a visit to Charlottetown. Two anonymous sources claimed the jacket was by Chanel, while a third person has commented that one of the Characters on TV show Sex and the City owned an almost identical Chanel jacket. Sadly, we've never received any official confirmation either way.