Kate Middleton owns a burgundy Chanel bag with an ornamental enamel and brass handle.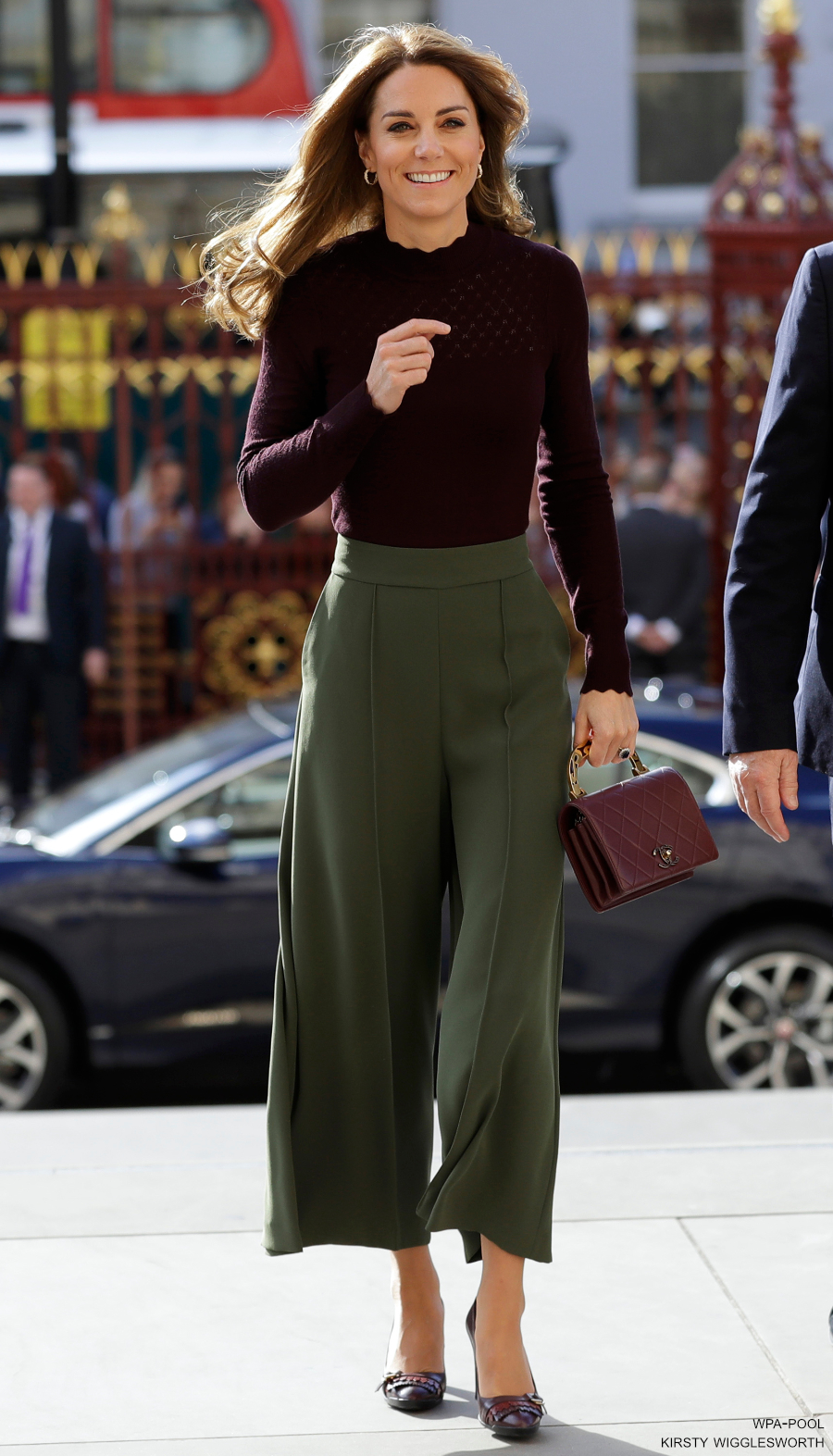 According to this website, the quilted bag is from Chanel's Fall Winter 2015 Collection. The blog calls it the Chanel Art Nouvelle Small Flap Bag in Burgundy (style code A93076). A closer look: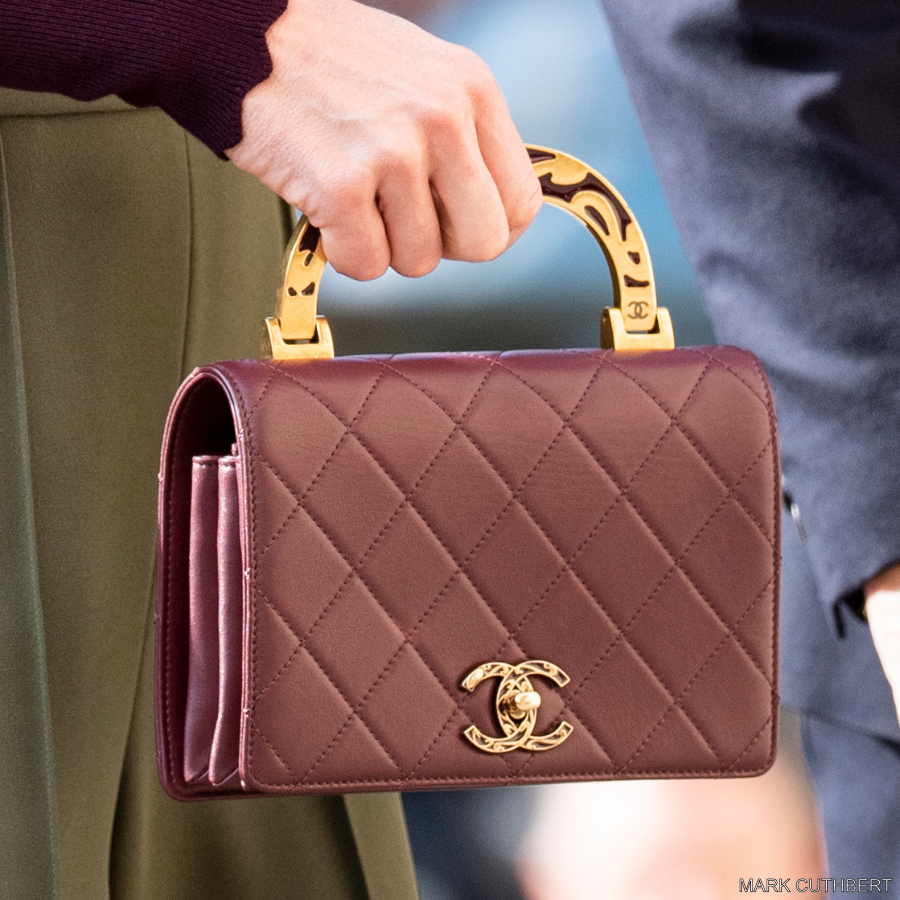 To date, we've seen the Princess carry the bag on five occasions in public. Including during a trip to Paris in 2017 (pictured below).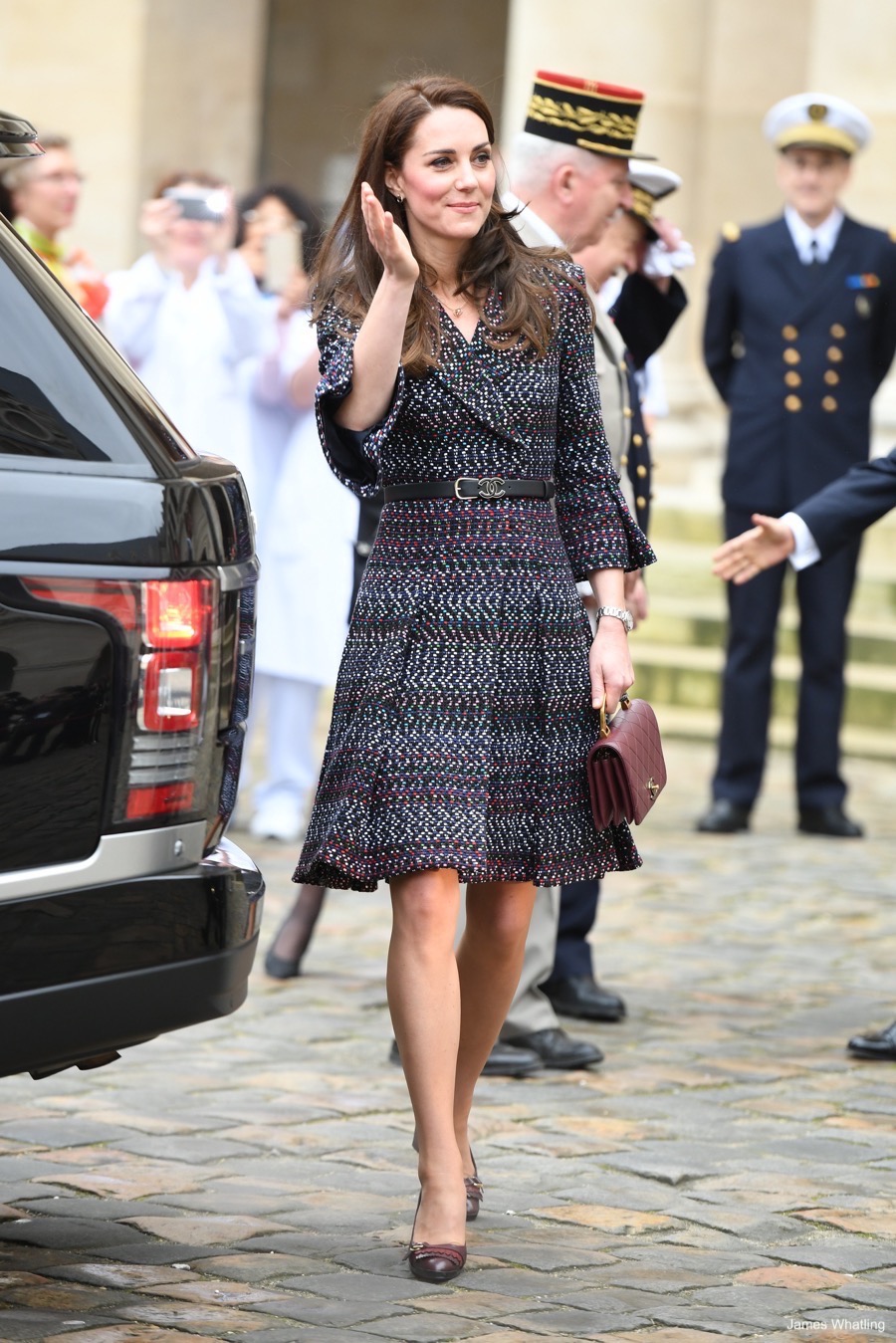 And for the Natural History Museum in 2018. The Princess styled the bag with a green and burgundy outfit.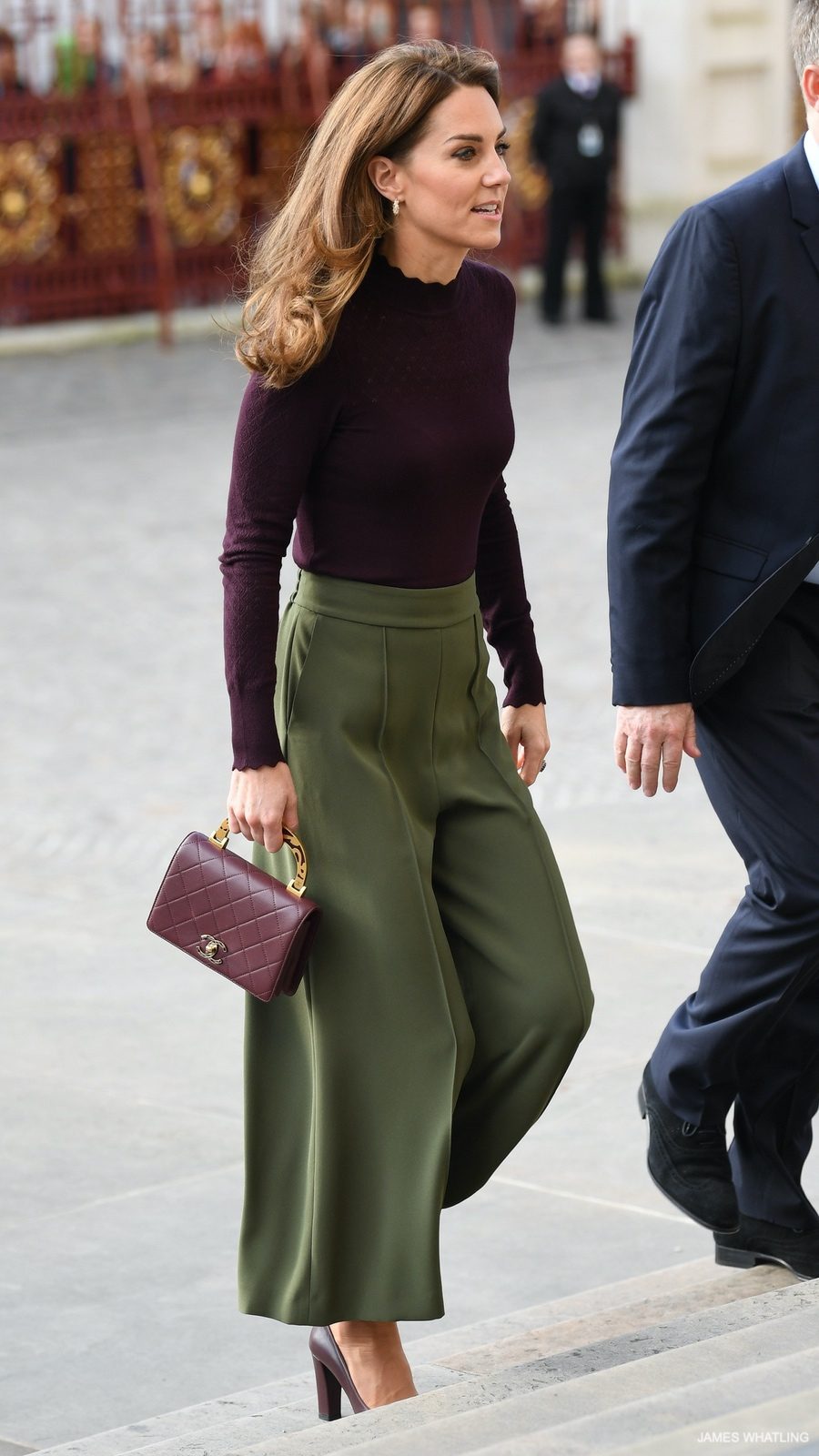 Most recently, Kate carried the burgundy Chanel bag during a visit to Boston in the United States (December 2022). On that occasion, she carried the accessory while wearing a burgundy pant suit.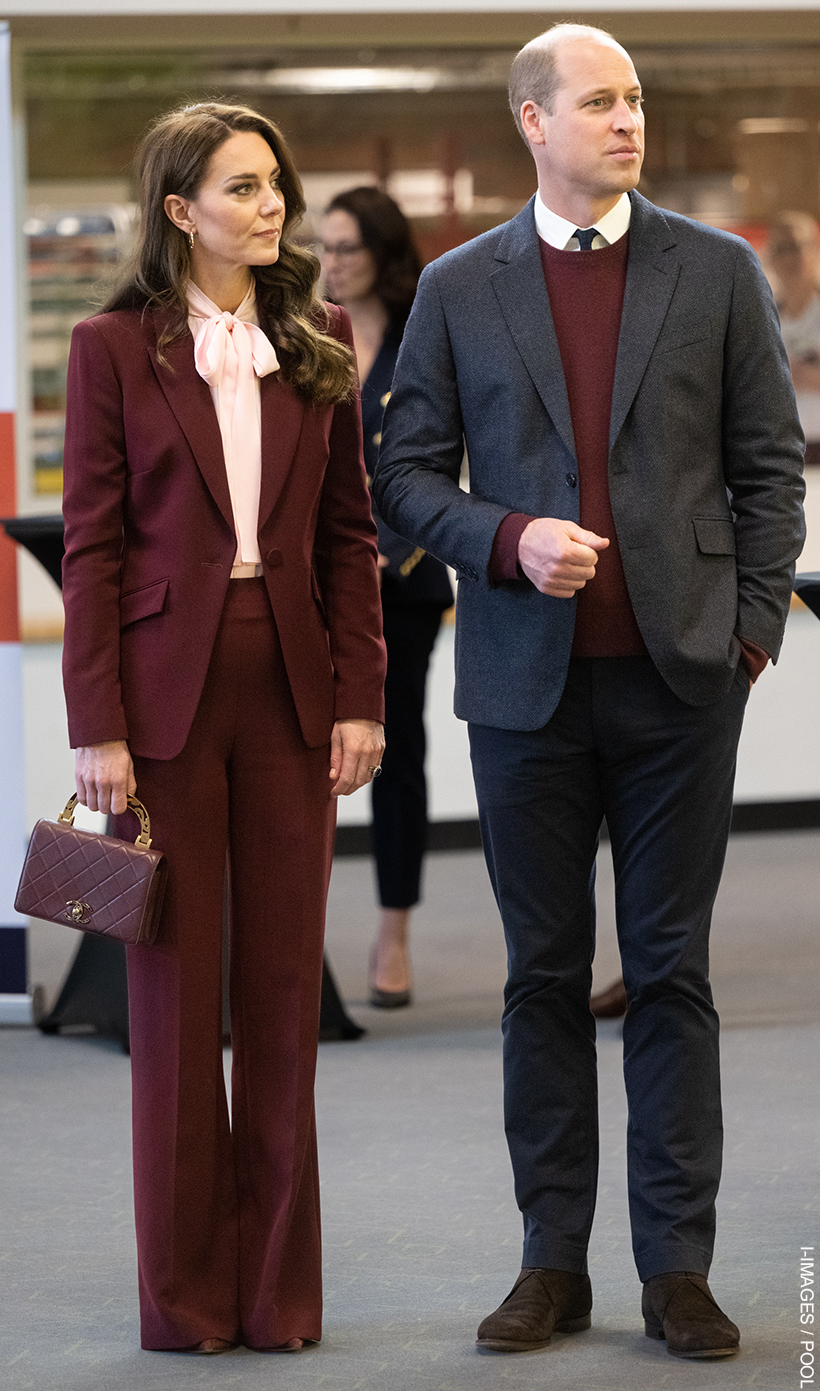 I doubt this is the last we've seen of the bag—I imagine she will carry it again soon.
About Kate's Burgundy Chanel Bag:
The burgundy bag features Chanel's signature quilted leather design, a top handle made from enamel and brass, and it is finished with the brand's iconic interlocking CC logo in gold hardware.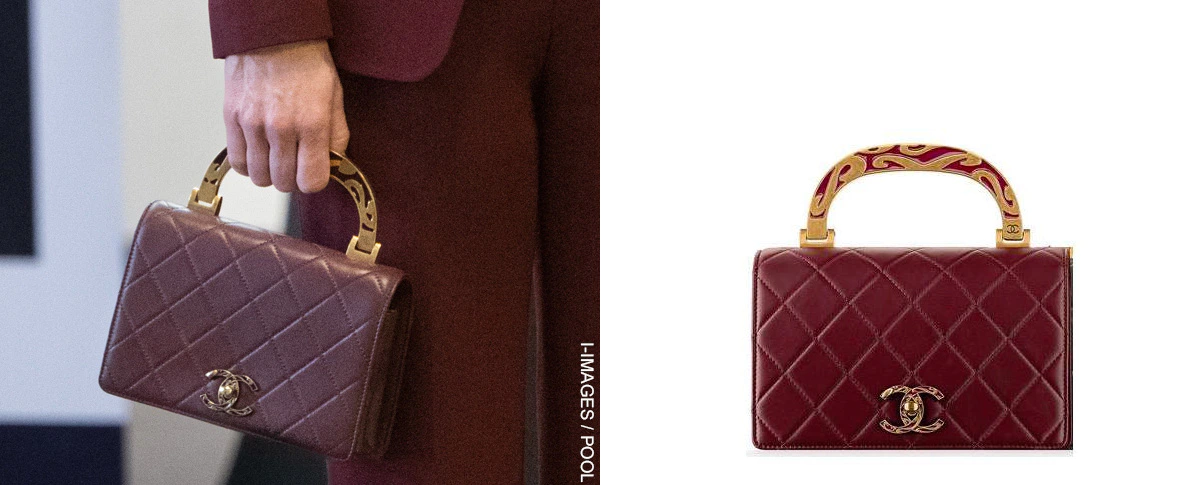 It's made from calfskin leather.
According to LoveThatBag.ca, the Chanel bag retailed for $6,225 in 2015. As that's a Canadian site, I'll assume the price is in Canadian Dollars. In US Dollars, that's around $4,664 and in GBP that's around £3,762.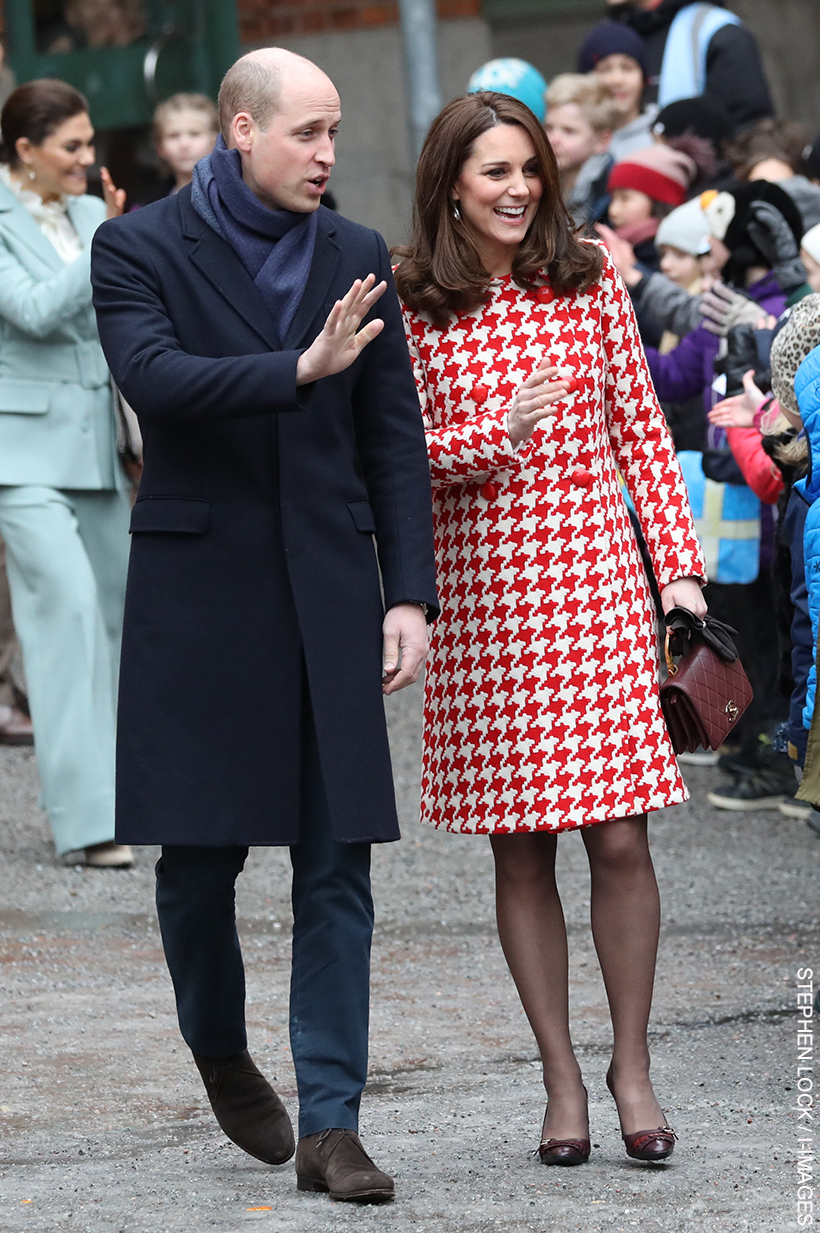 Above: Pregnant Kate in Stockholm, Sweden, in 2018. The Princess paired the burgundy Chanel bag with a red and white outfit.
LOVE KATE'S BURGUNDY CHANEL BAG?

Getting your hands on Kate's exact Chanel bag is pretty tricky, it's a rare piece. At the moment, Vestiaire Collective and 1st Dibs (both popular luxury pre-loved fashion websites) sell a few similar designs – including the SAME BAG IN BLACK! Get ready to make a statement: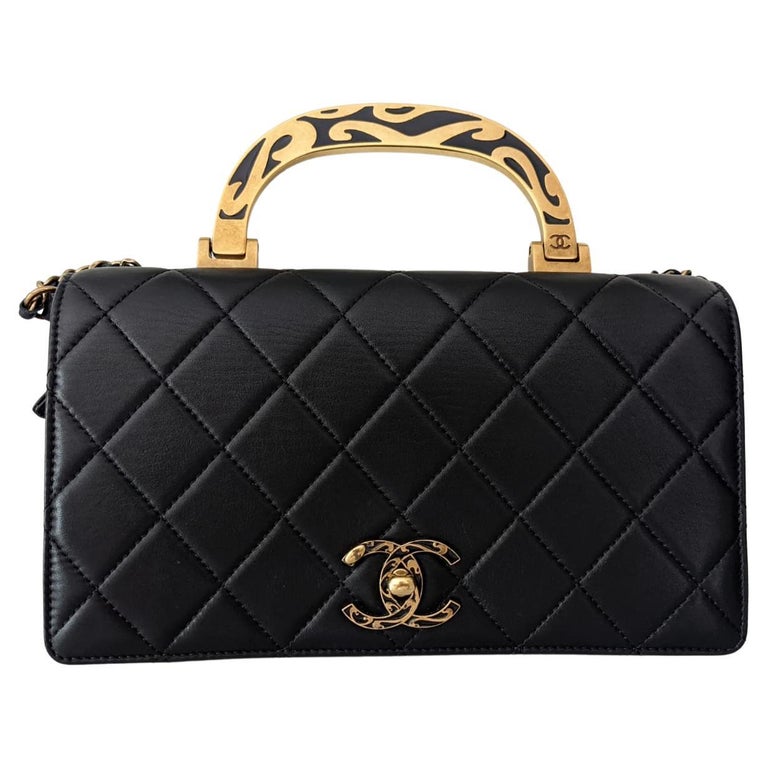 2015 Chanel Rare Black Classic Flap Enamel Crossbody Top Handle Bag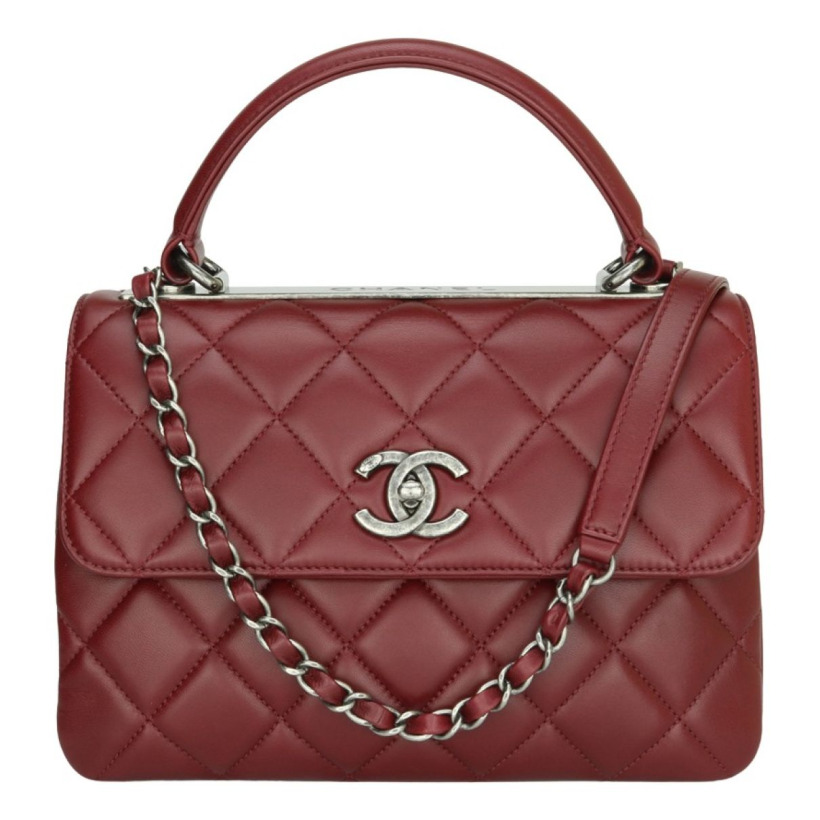 Chanel Trendy CC Top Handle Bag in Small Burgundy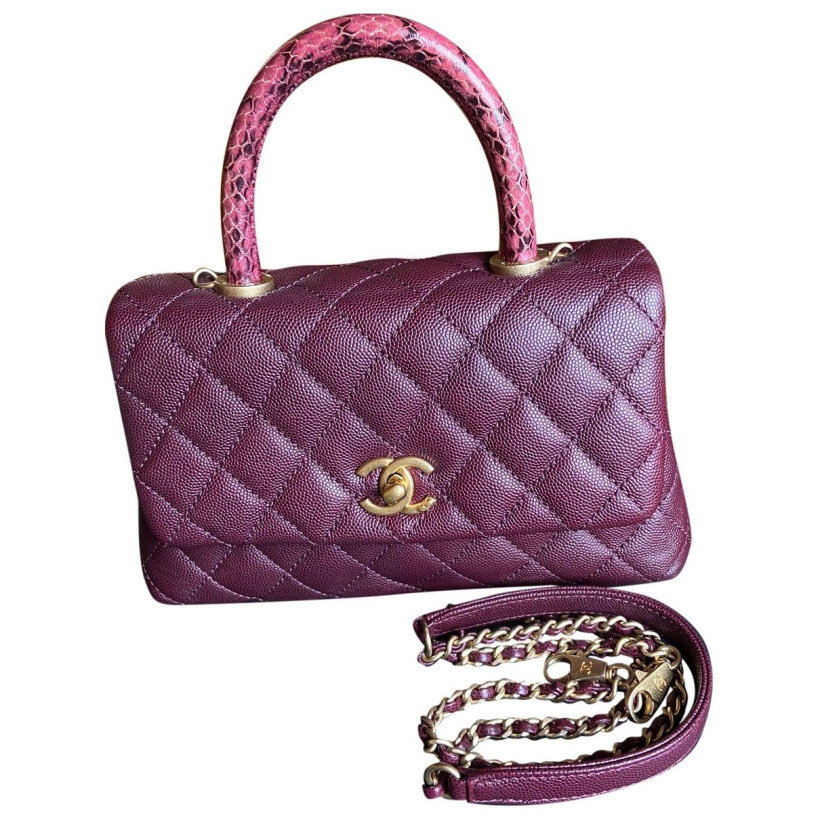 Chanel Coco Bag in Burgundy With Snakeskin Handle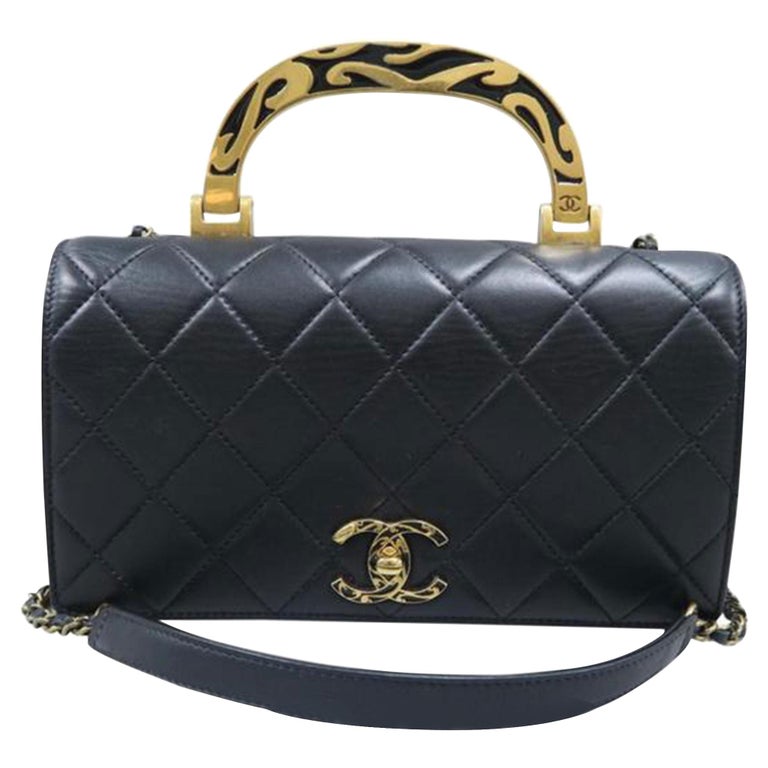 Chanel Bag with Classic Flap Crossbody Rare Enamel Top Handle Black Lambskin Bag
Kate Middleton wearing Chanel:
It's no coincidence that Kate carried a Chanel handbag during her official visit to Paris. Chanel is one of France's most iconic design houses. On the same day, Kate also wore a Chanel coat dress (pictured below).