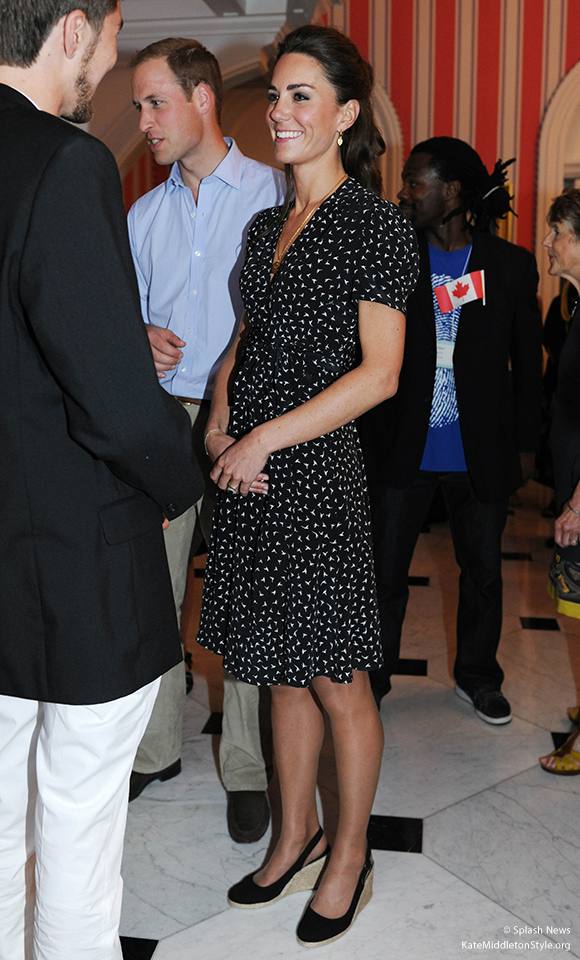 On June 30th 2011, William and Kate visited Ottawa, Canada for the first leg of their North American tour. During the evening, the royal couple attended a "youth" barbecue and reception. William and Kate met with 120 Canadian youngsters at the Governor-General's home.
The barbecue was meant to be held in the gardens of Government House, but according to journalists, the event had to be moved inside due to unforeseen showers!
Kate's outfit:
Kate wore a black dress from Issa London. It featured a white bird motif printed across the fabric.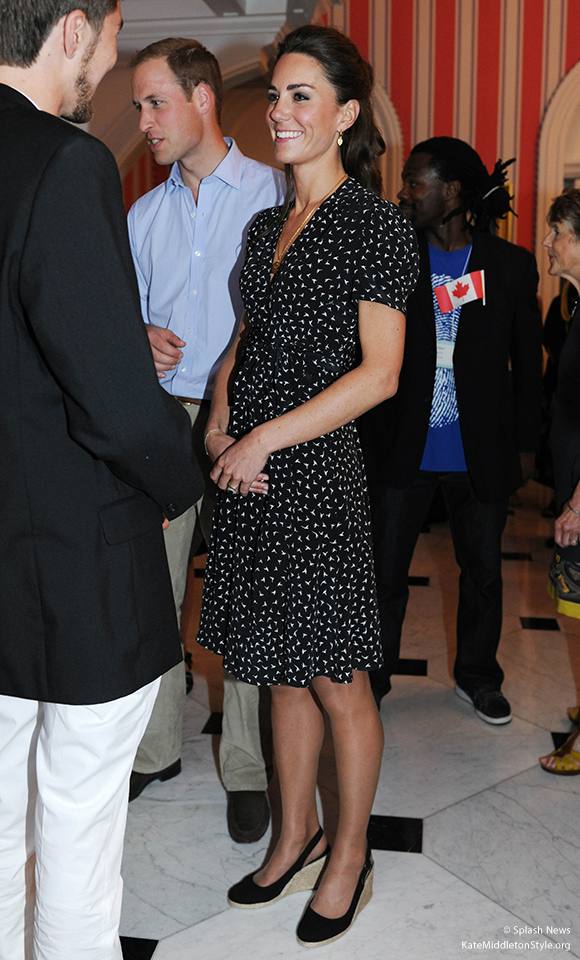 You might remember it from the day before Kate's wedding? (April 28th 2011). Photographers captured Kate outside The Goring Hotel waving to well-wishers before her final night as an unmarried woman.
Kate teamed the dress with a pair of black and raffia slingback wedges from Pied-A-Terre. Kate owns these shoes in both black and nude (see below)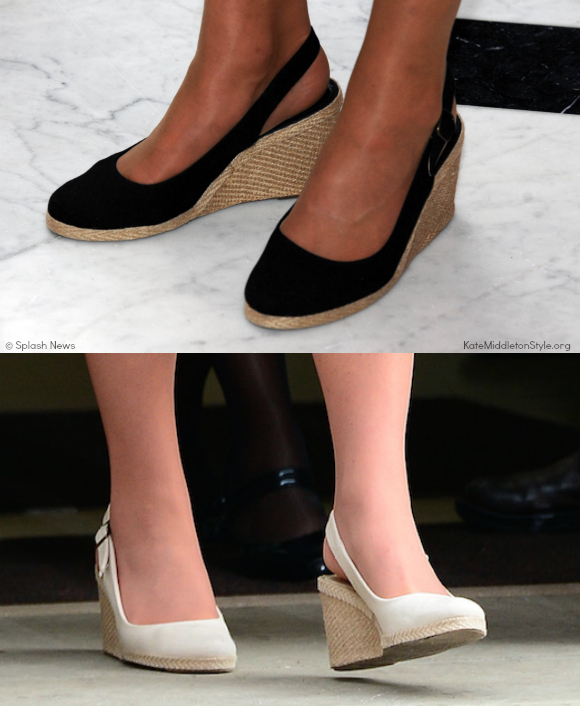 Kate wore a pair of Vinnie Day gold plated "logo leaf" earrings in her ears. These earrings can still be purchased from Vinnie Day's website.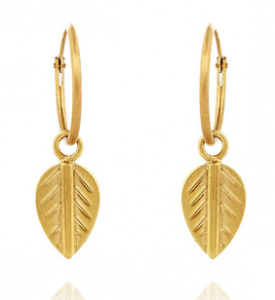 Here's how Vinnie Day describe the earrings:
These are a wonderful pair of earrings which we find never go 'out of fashion'. They are easy to wear both by day and night. Comfortable to keep in the ears. The hoops themselves are 1.5cm with the leaf hanging off each hoop being 1.5cm so in total the earrings hang 3cm from the ear hole.
Catherine also wore a gold necklace, (which we've never her wear in public after the royal tour, to date). Sadly, we do not have any further details about the necklace.