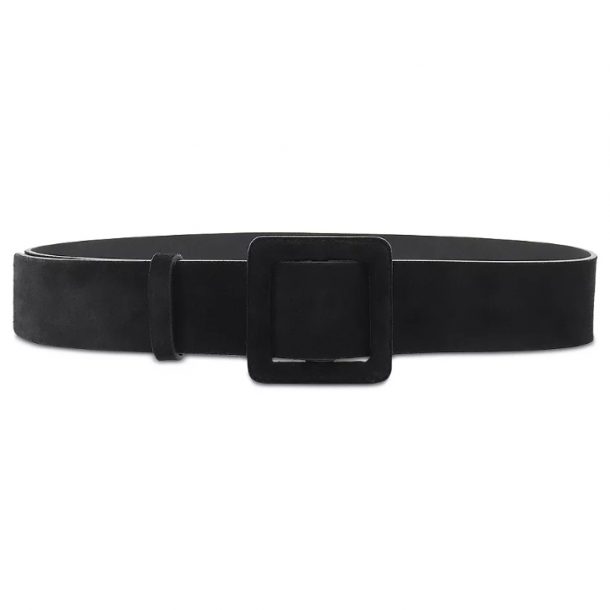 It looks like Kate owns this black square buckled belt by ba&sh. She first wore it in 2019, for the A Berry Royal Christmas TV special she filmed for the BBC:

And then again in 2022, when she visited the charity SHOUT to mark their million conversation milestone: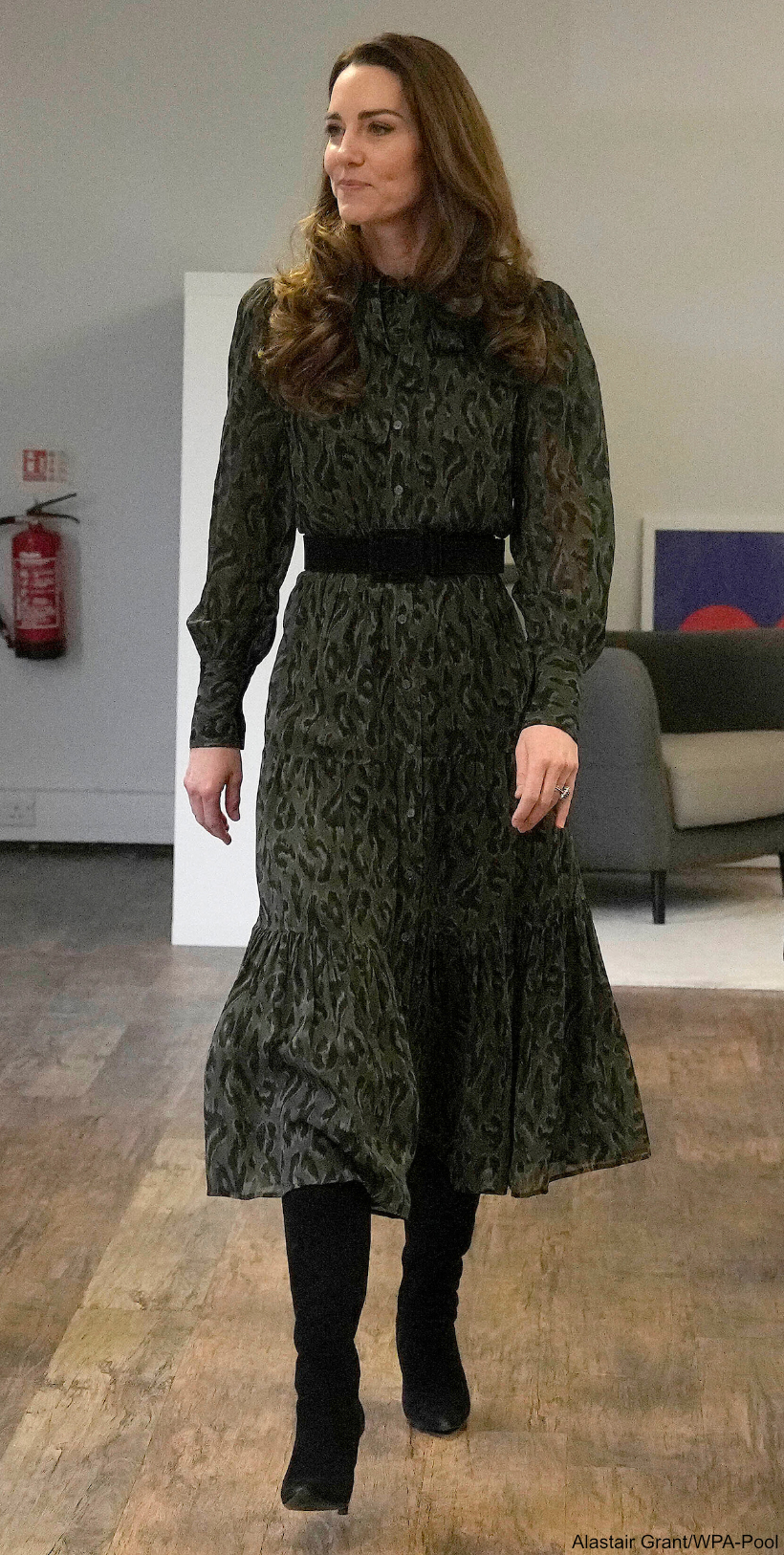 Kate regularly adds belts to her outfits, harnessing the accessory's power to cinch and enhance her ensembles. Plus, belts are a figure-flattering addition to most outfits.
Kate will often switch the belt that originally came with a garment and add her own instead, for a fresh twist. It looks like she did that with the Massimo Dutti dress she wore on the tv special, it originally came with a tie belt.
Note: if you want to see a good close-up of Kate wearing the black square buckle belt, click here to open the image in a new tab.
About Kate's belt:
The tonal black belt features a square buckle and matching loops/keepers. It doesn't have a hook, prong or holes for securing. The square buckle fastening system holds everything in place.

The piece is made from black suede, the square buckle is covered with this material too.
At the time of writing, the belt also comes in camel brown. A quick Google search for other colours shows older listings in a range of hues—purple, oyster, mushroom, mustard etc. This suggests the belt is a mainstay in ba&sh's collection.
It comes in three different sizes: 75, 80 & 85.
Buying Kate's belt:
If you'd like to emulate Kate's elegant style, you're in luck! The square buckle belt can be purchased from ba-sh.com and Bloomingdales for £135 / $135.
Sustainable:
Ba&sh say the belt is from their 'ethical' range, which uses environmentally responsible materials (e.g. vegetable tanned leather).