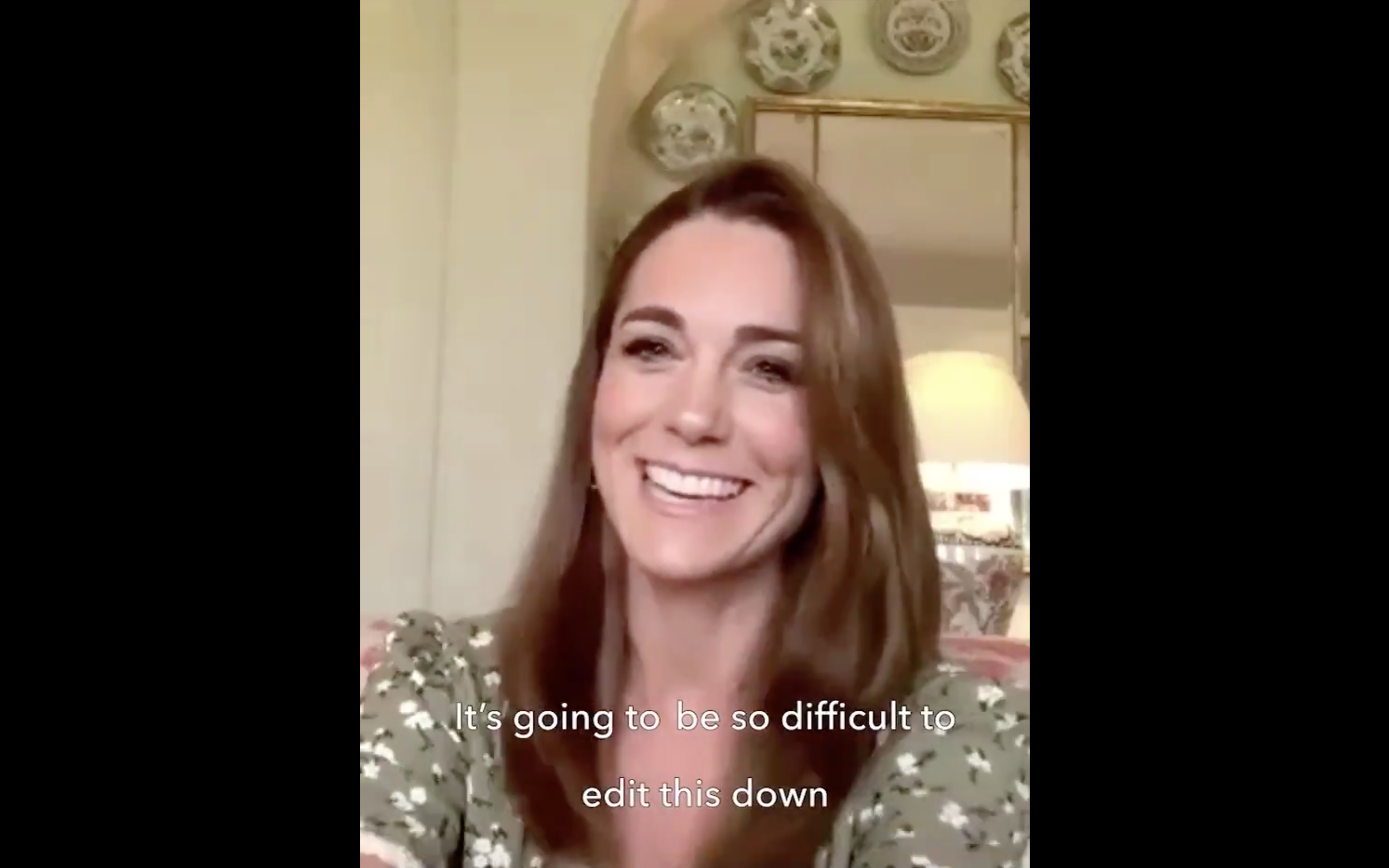 Earlier this year, Kate appeared on ITV's This Morning to launch 'Hold Still', a photography project hosted by the National Portrait Gallery.
The project aimed to capture the spirit and feelings of the nation as we dealt with the Coronavirus pandemic.
The coronavirus pandemic has affected all of us in some way, and I launched Hold Still with the National Portrait Gallery to give everyone an opportunity to share their own stories, so that together we could create a collective portrait of our nation that would record our experiences during lockdown. – The Duchess of Cambridge in The Sunday Times
People of all ages from across the UK were encouraged to submit a photographic portrait to the project. The photographs had to be taken during lockdown and must focus on one of three core themes – helpers and heroes, your new normal and acts of kindness.
At the end of August, Kensington Palace shared a tweet introducing the Hold Still judging panel:
In the attached video, we could see a snippet of the conference call that took place between the five judges as they reviewed the 30,000+ submissions.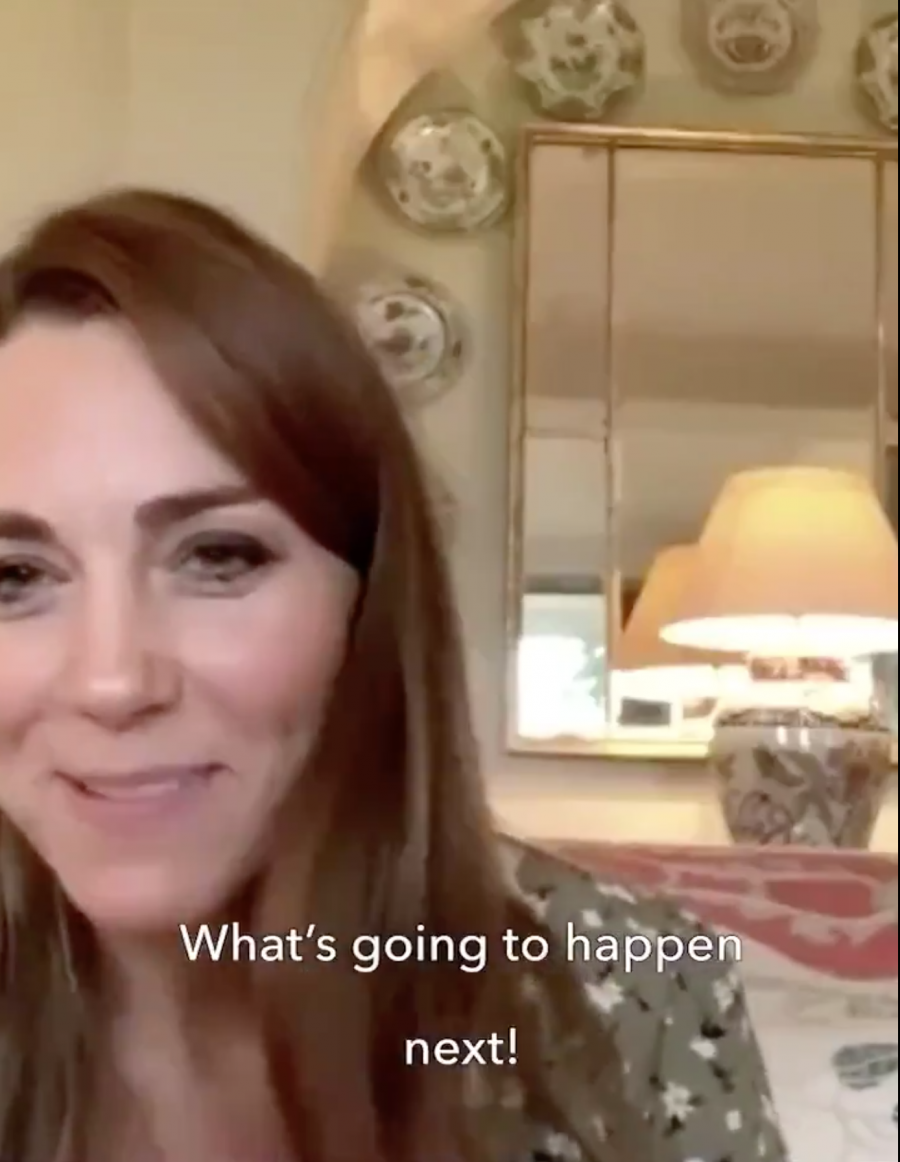 The judges chose just 100 images for a digital exhibition.
The final 100 portraits create a snapshot of the UK over the past few months and reflect resilience and bravery, humour and sadness, creativity and kindness, and human tragedy and hope. A selection of these photographs will also be shown in cities across the UK later in the year. – National Portrait Gallery
You can view the 100 portraits in a digital exhibition on the NPG's website, here.
Kate's outfit in the video:
In the short video, Kate wore a green floral dress by high street shop Zara.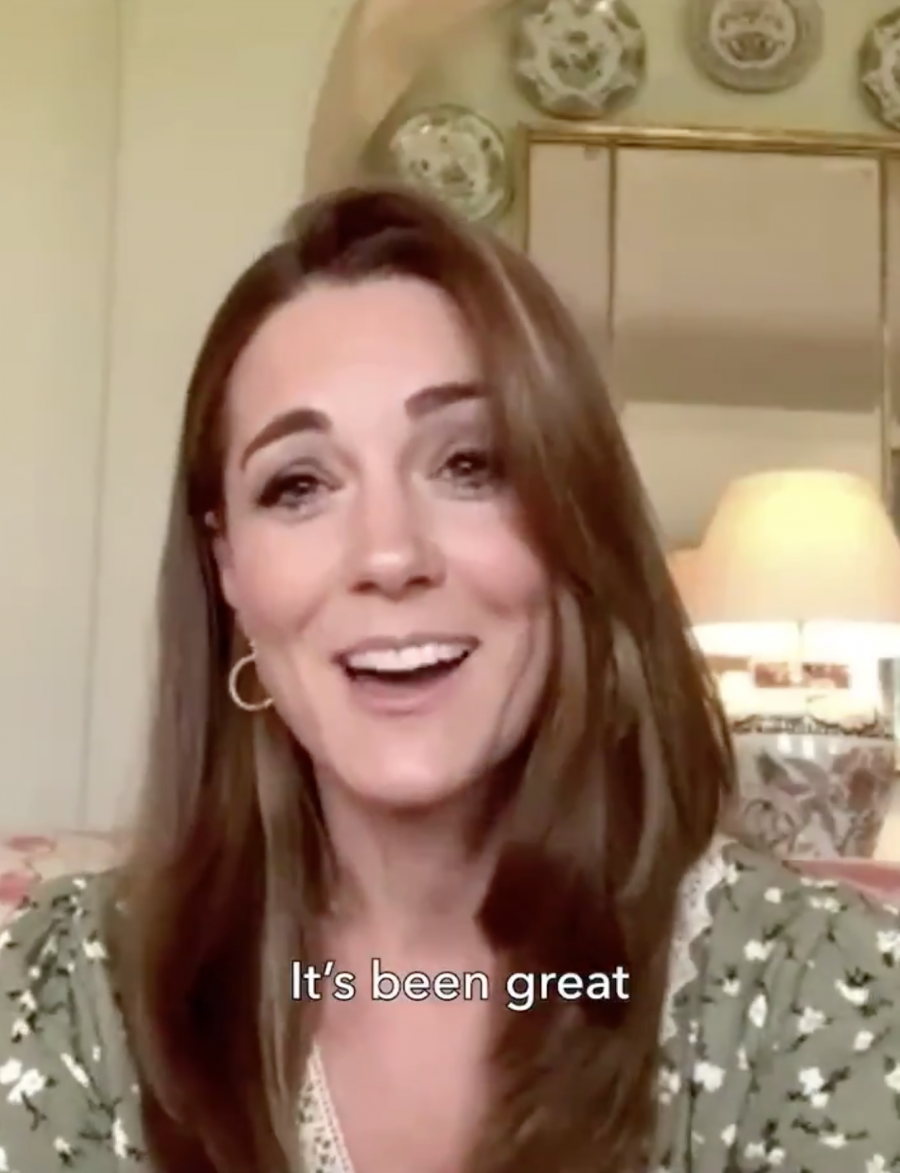 The khaki green dress features a white and black floral print. The neckline and sleeves are trimmed with white lace. The midi-length skirt features a slight ruffle and a slit-opening at the side.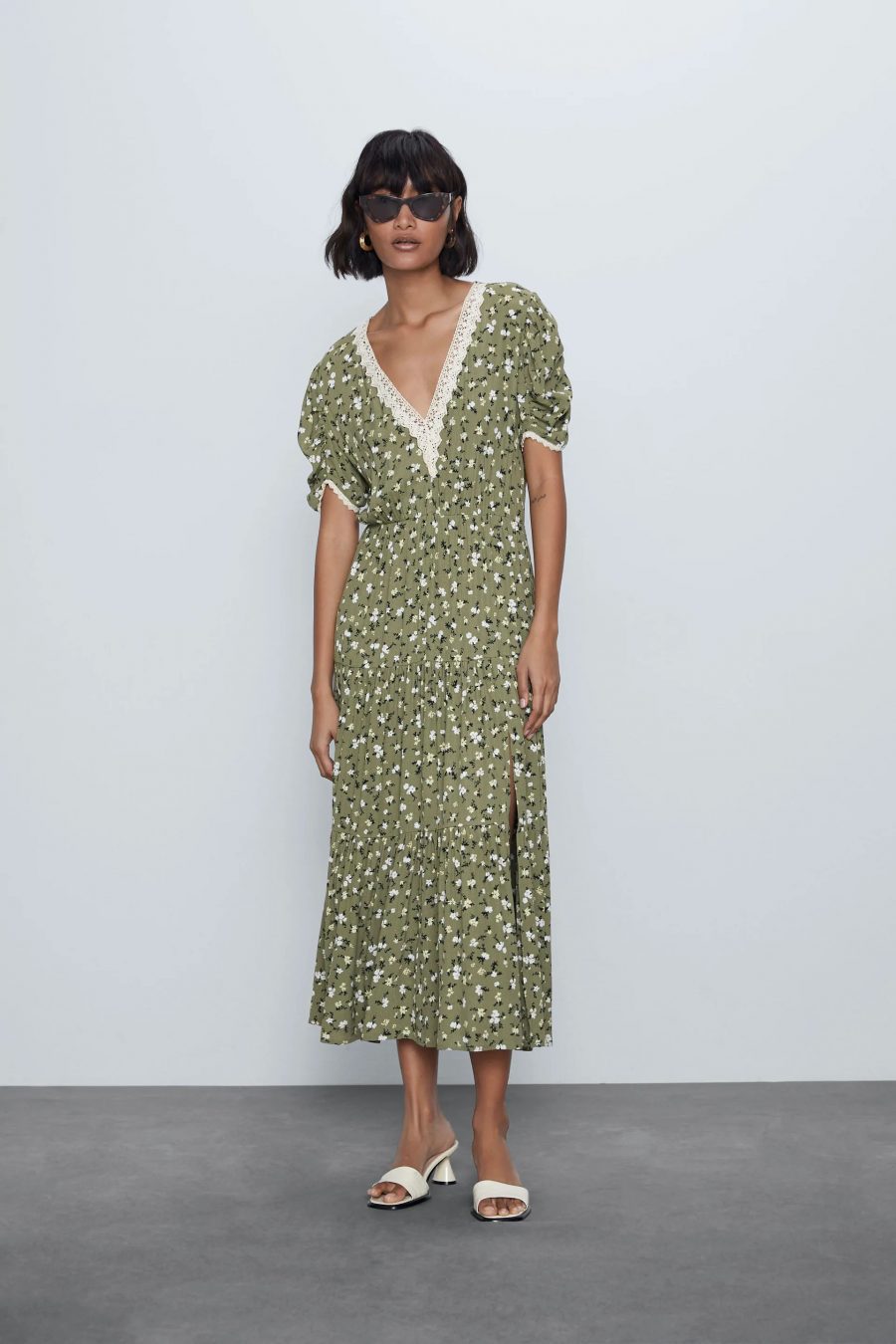 The green dress is from Zara's "JOIN LIFE" collection, which means at least of 50% of the dress's fibres were obtained from more sustainable sources.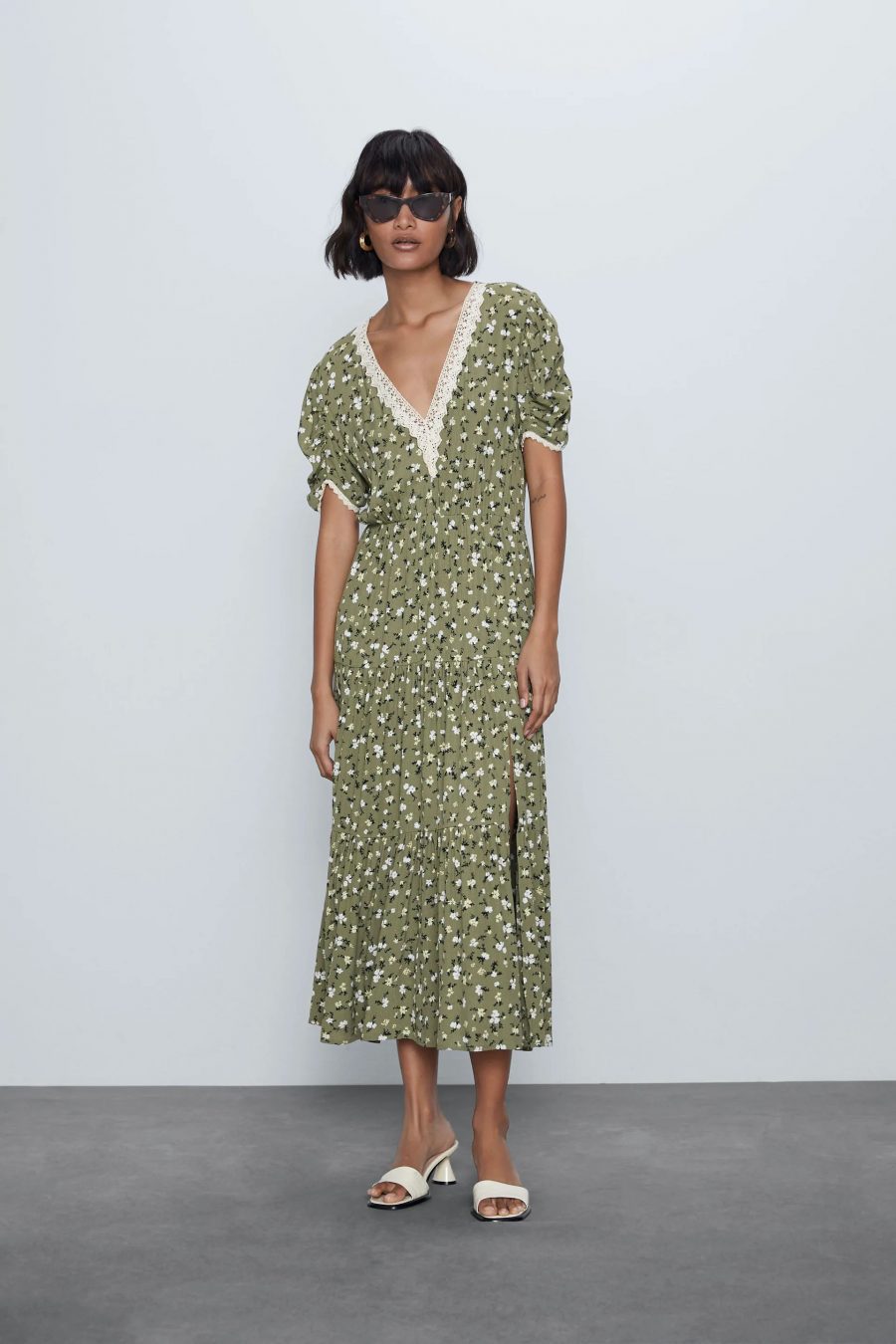 The piece retailed for £49.99 on Zara's UK website before it went into the summer sale at just £9.99! Sadly, you can no longer buy the dress online but you can use a tool on their website to for check in-store availability (the link is at the bottom of the page, underneath the product description).
Alternatively, you can look for the dress on eBay. At the time of writing, several resellers have the piece in stock.
Kate wore her Twisted Circle Drop earrings from Accessorize. The gold-toned earrings are made from 100% brass. The Duchess has worn the earrings on several occasions.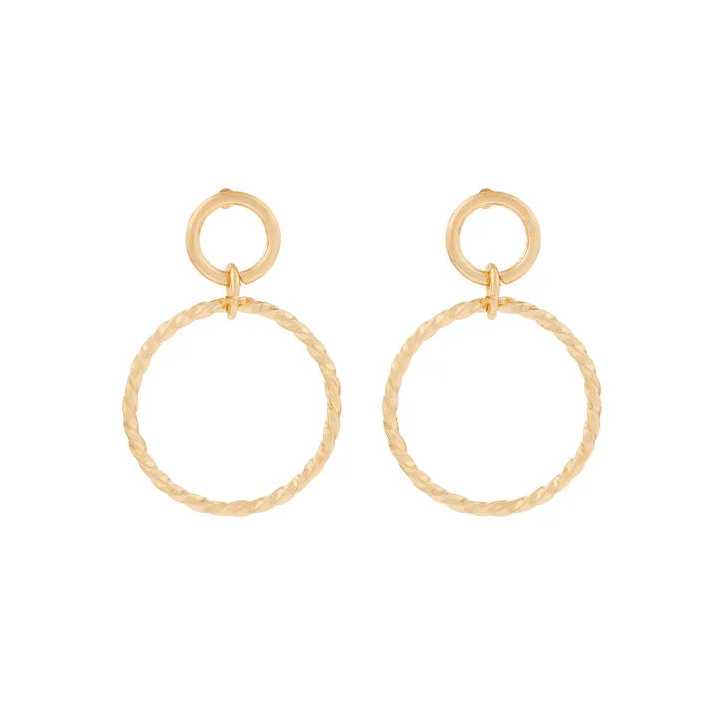 They retailed for £5 but are now sold out. Again, they can be found on eBay.