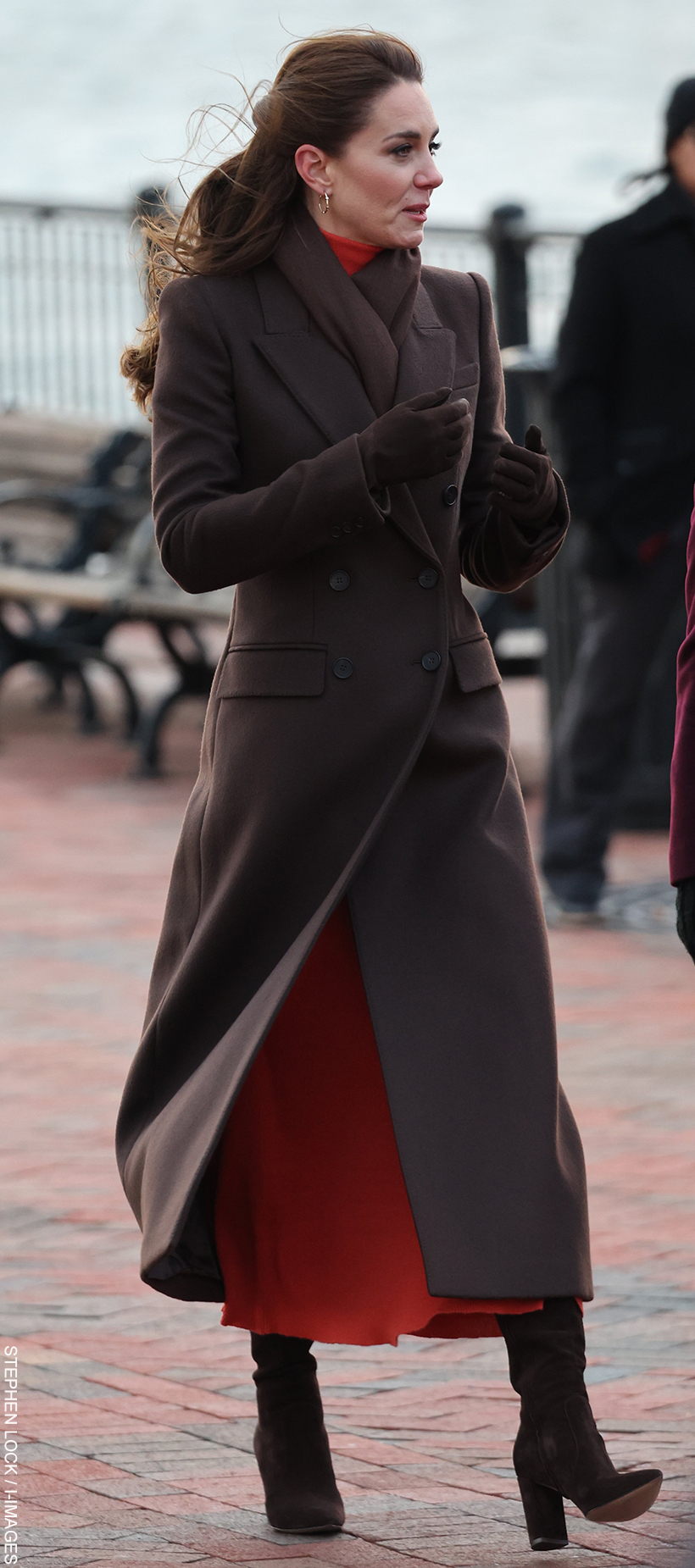 On Thursday, Kate Middleton showed us that one does not need to sacrifice style for comfort and practicality. The Princess of Wales looked chic bundled up in a long brown coat from Alexander McQueen as she braved the near-freezing temperatures during a visit to Boston Harbor. She fought off the chill with a matching scarf and a pair of gloves.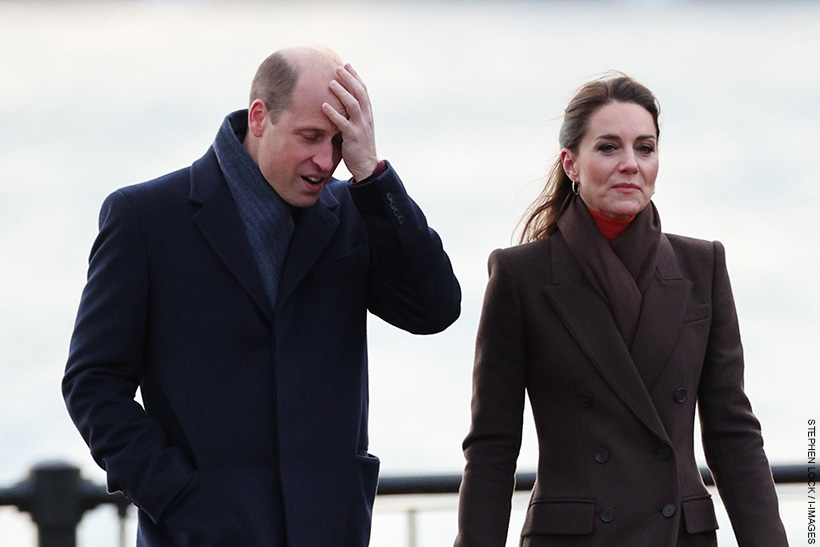 The Prince and Princess visited the waterfront location to learn about the environmental issues Boston faces as it contends with rising sea levels.  The pair spent time with two environmental organisations at the Harbour: 2021 Earthshot Prize Finalist, Living Seawalls and Boston locals, Stone Living Lab. 
During the visit, it was announced that the two organisations will partner on an ecological restoration project. They will install Living Seawalls' panels along Boston Harbor's existing coast seawalls to support the region's climate resiliency efforts. The panels will mimic the habitat features of natural shoreline ecosystems, such as rock pools and crevices, in areas of low marine biodiversity. This will increase and support the growth of marine life.
Now, let's take a look at Kate's overcoat, knitwear and accessories in detail.
Kate Middleton's Outfit at Boston Harbor:
Kate impressed with her chic yet practical outfit at Boston Harbor. The Princess chose autumnal brown and orange tones for the visit.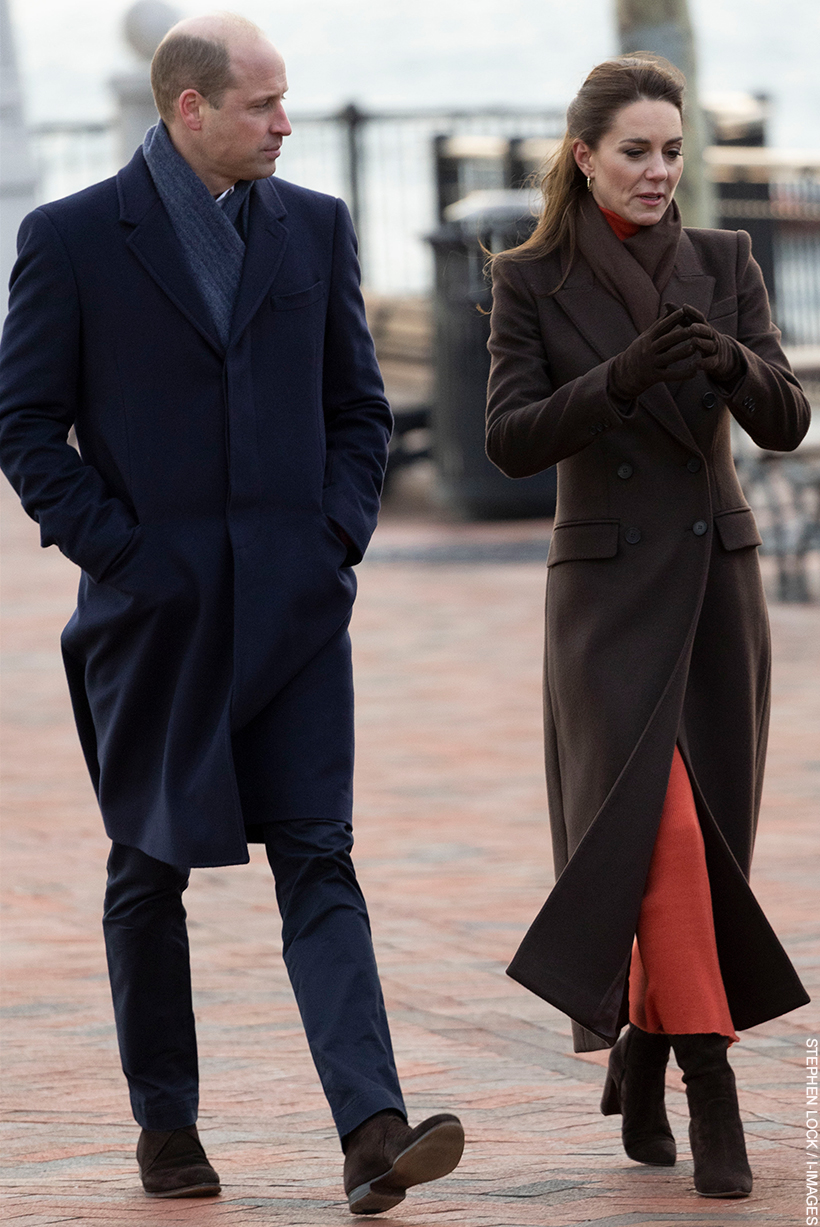 Within minutes of Kate stepping out in this brown and orange ensemble, I was reasonably confident I knew what she was wearing (even though the pieces are all new). Her outfit reminded me of the look she wore to the Rugby last month: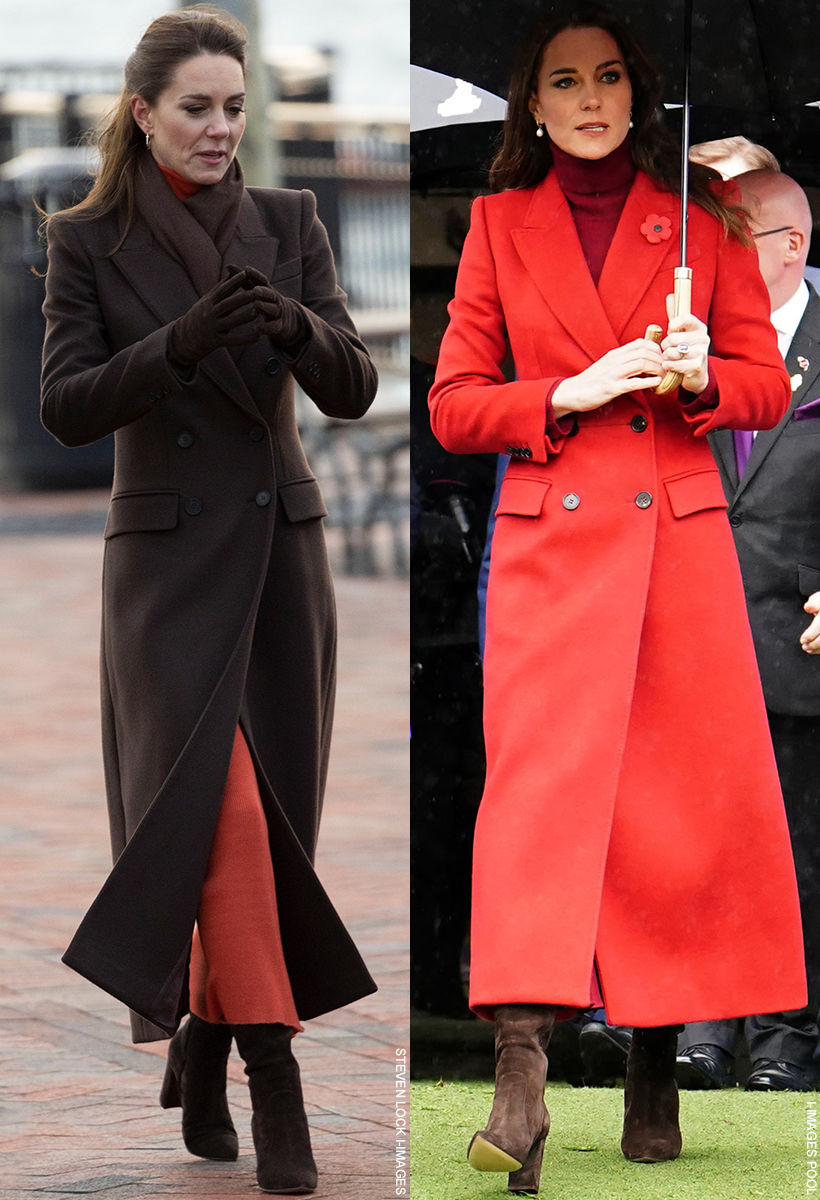 To that event, Kate wore an Alexander McQueen coat, a Gabriela Heart polo neck and Gianvito Rossi boots. Moments later, royal reporters confirmed my suspicions—the palace announced the Princess was indeed wearing pieces by these designers. She wore several of the same pieces in different colours.
The Alexander McQueen coat is made in Italy from a sumptuous wool. It's a double-breasted style with a classic notched lapel and exposed button fastening. The long, ankle-length silhouette is enhanced by the padded shoulders and welt pocket at the chest, while the brushed texture adds a touch of sophistication.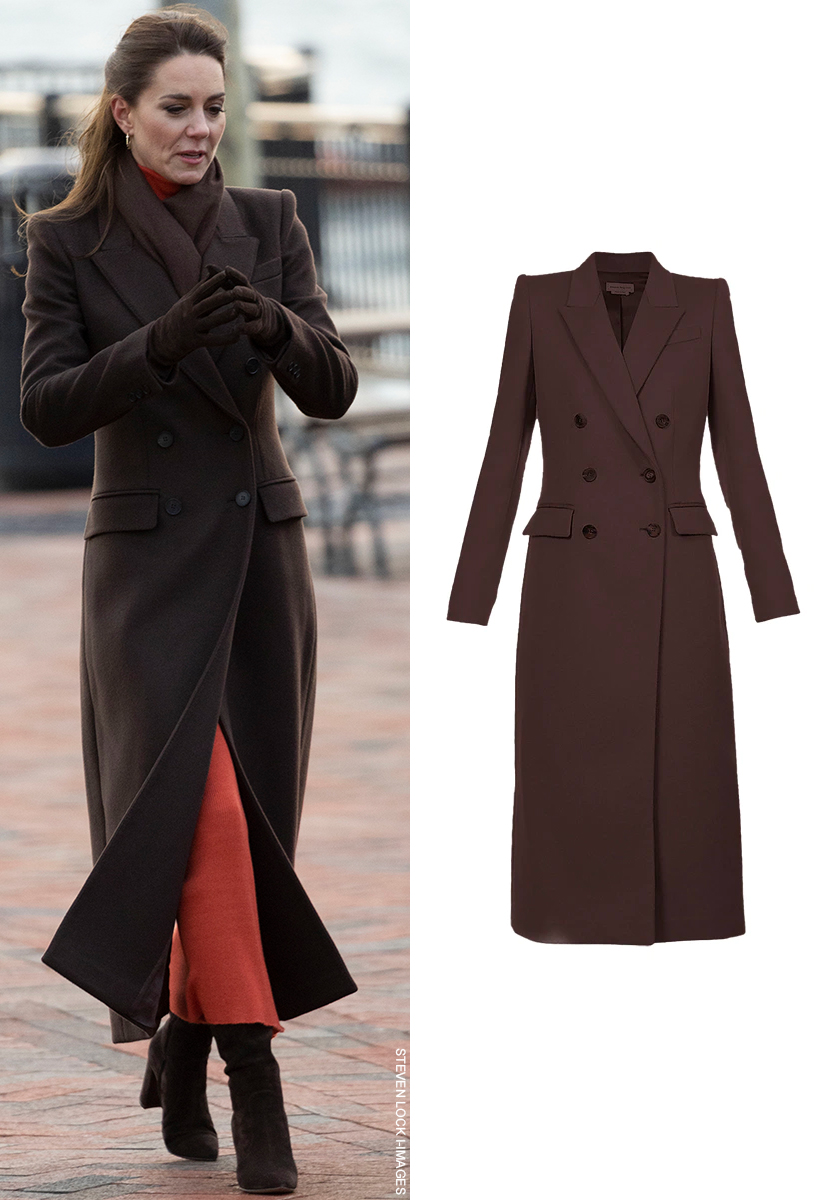 Note: I tweaked the hue of the product photo (above right) in Photoshop. The original ready-to-wear version of coat was camel coloured. The piece sold at Selfridges.com for £2990. Sadly, it is no longer available to buy.
Under, the Princess wore a sweater and skirt from Gabriela Hearst.
The turtleneck is known as the Peppe style. Made from a blend of cashmere and silk, the slim fit sweater is both soft and elegant. It features a ribbed pattern. The official colour name is 'spice.'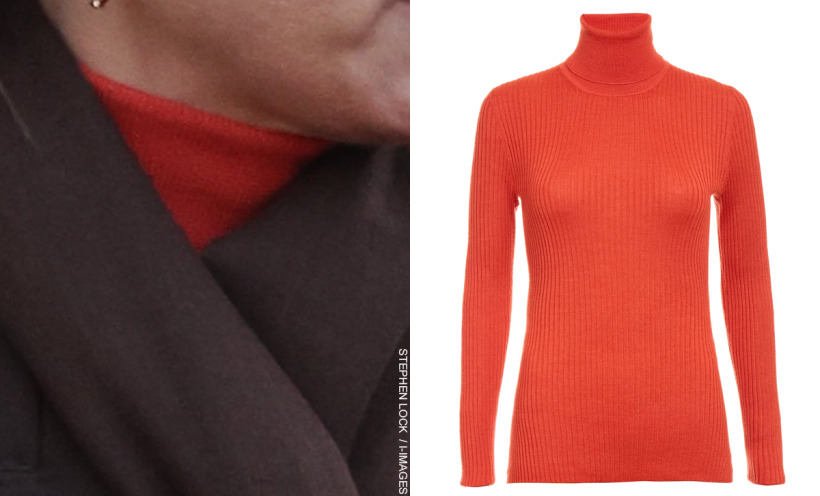 The use of cashmere and silk, rather than synthetic fibres, elevates this sweater to the next level. Cashmere is a natural, luxurious fabric that is highly sought after for its softness and durability. When blended with silk, it creates a garment that is both comfortable and sophisticated.
The skirt is known as the Epper style. It too features a ribbed pattern. The body-hugging fit and elasticated waist ensure a flattering look. The combination of cashmere and silk yarn gives this skirt a mid-weight feel that drapes beautifully over the body.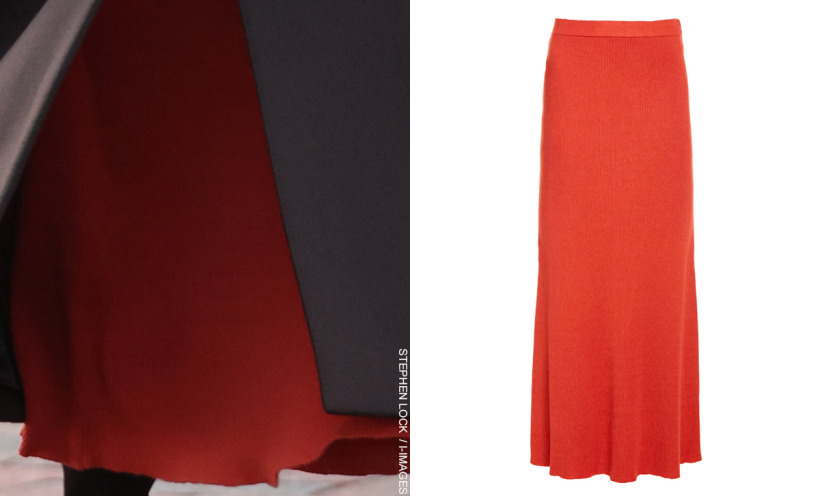 Gabriela Hearst is known for creating timeless staples with a focus on sustainability. She has been awarded the International Woolmark Prize for Womenswear, the Pratt Institute Fashion Visionary Award, and has been nominated for the CFDA Swarovski Award for Emerging Talent and the CFDA Womenswear Designer of the Year. Every piece from her label is crafted with care and consideration. Her designs are true investment pieces.
The sustainable designer's pieces have been making frequent appearances in Kate's royal wardrobe of late. I suspect the Princess is drawn to Hearst's commitment to eco-friendly practices.
Let's look at the Kate's brown suede boots now. They're a custom design from Gianvito Rossi—the designer confirmed this to @MiddletonMaven.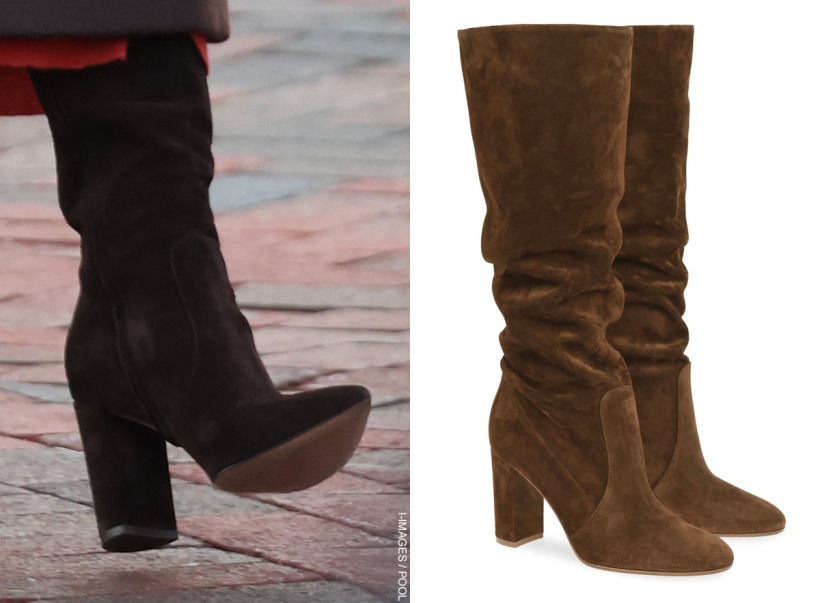 They look like Rossi's Glen style in Texas Brown (pictured above)—but with the rounded toe swapped for a pointed toe.
Looking for a similar pair of dark brown boots? The Glen style retails at 24s.com for £1,280 GBP / $1,695 (other currencies and worldwide delivery available too).
Kate has an enviable collection of Gianvito Rossi shoes—it's no secret that she's a fan of the Italian footwear designer. She has consistently turned to Rossi for her footwear needs in recent years—for everything from overseas tours to official engagements and red carpet appearances.
Finally, let's take a look at Kate's gold and diamond hoop earrings. They're by British jewellery designer, Daniella Draper. They're known as the Luxury Maxi Cupid Hoop Earrings.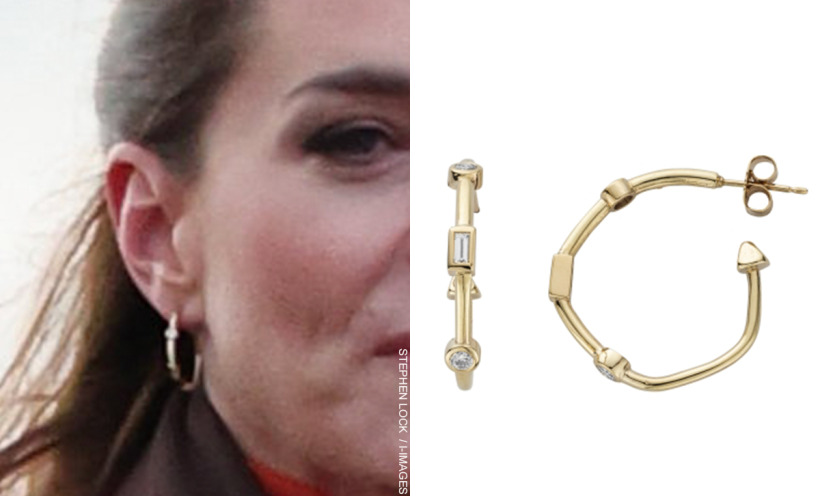 The hoops feature three sparkling diamonds. They're crafted from 100% recycled 9ct gold.
Want to order a pair? They cost £2,450. Allow 2-3 weeks for delivery.
I'll come as no surprise that Daniella Draper is an eco-conscious brand—the Princess has gravitated towards these in the last few years. The company has earned the Butterfly Mark for their commitment to sustainability. Kate has a couple of pieces from Draper in her jewellery box.
Finally, the briefest of looks at Kate's scarf and gloves. Sadly, I can't tell you anything about either, I'm afraid!