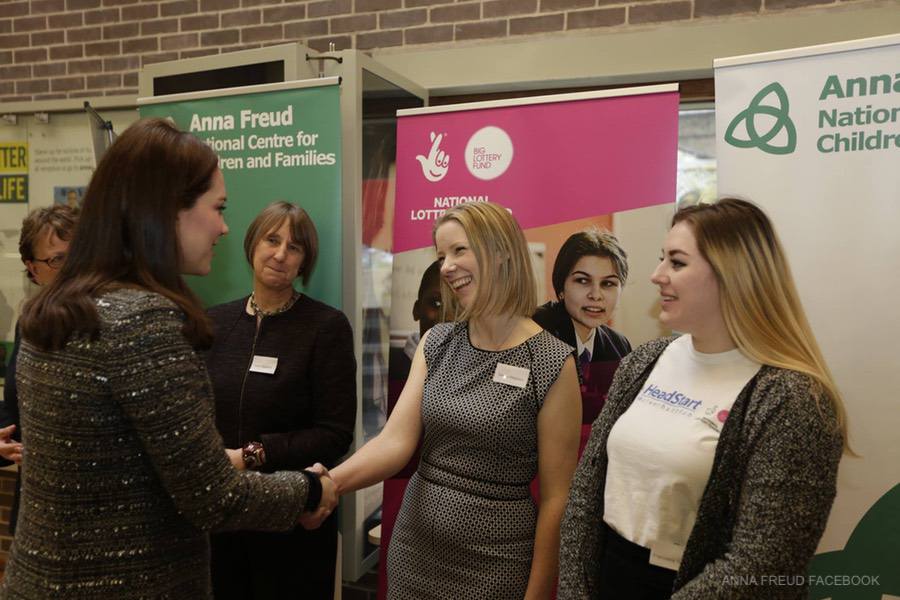 On the 11th January 2018, the Duchess of Cambridge (Kate Middleton) visited Amnesty International's offices in London.  The charity hosted a conference on the topic of young people's mental health.  It was a previously unannounced engagement, so the visit came as a surprise to Kate fans.
The conference was hosted by The Anna Freud National Centre for Children and Families (AFNCCF), the charity of which Kate is Patron. It was titled "Improving young people's mental resilience and wellbeing: Learning from HeadStart".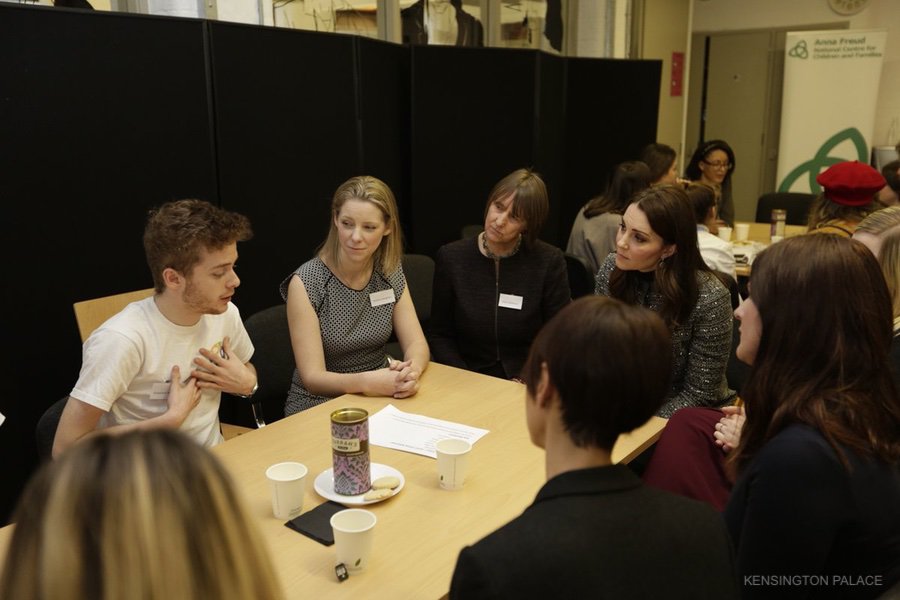 From Kensington Palace:
The Duchess of Cambridge today attended the AFNCCF Conference on Improving Young People's Mental Resilience and Wellbeing. This reflects her interest in early intervention in children's mental health to help young people get support at an early age to prevent problems later on.

During the conference, HRH heard keynote speakers from the field of resilience research and met with young people and staff leading the ground-breaking HeadStart programme which focuses on building mental health and resilience in children and young people across the country.
Kate's outfit: