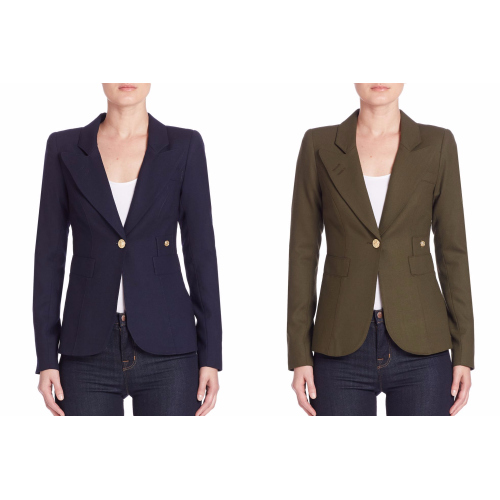 Kate Middleton owns the Smythe Duchess blazer in two different colours:  green and blue.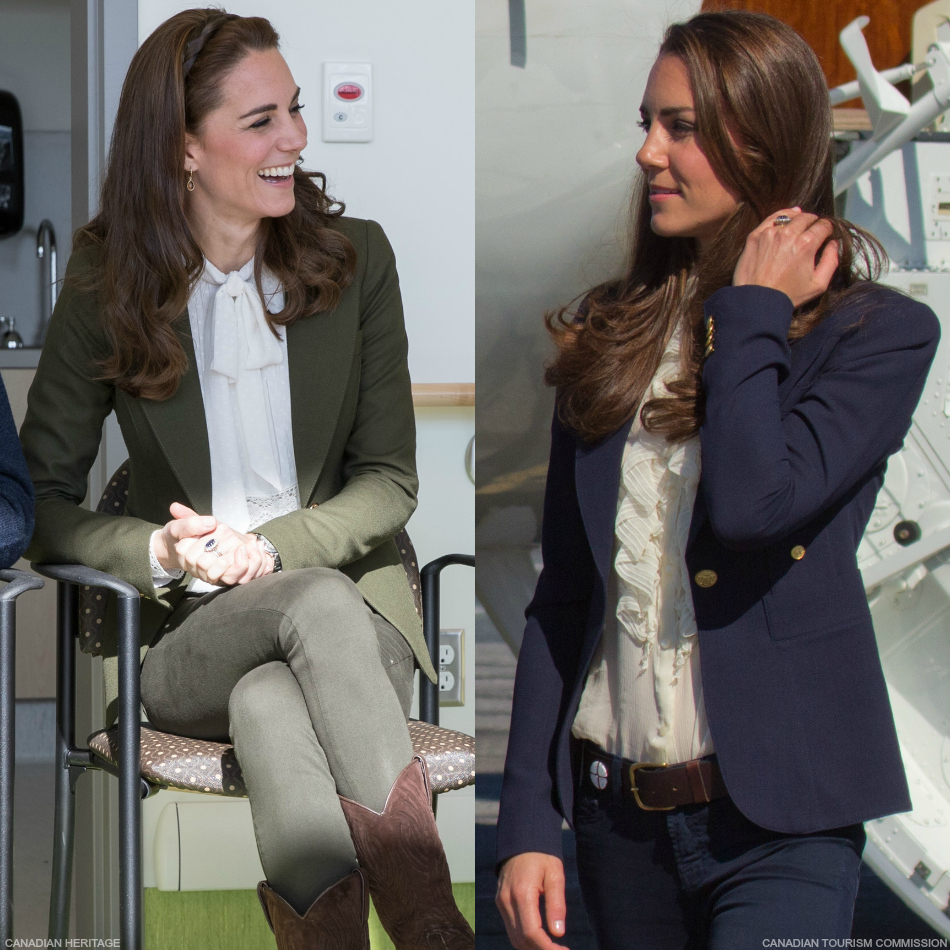 She first wore the blue version of the blazer in 2011, during the Royal Visit to Canada and the USA.    Here's a photo of her at Heathrow airport, shortly before departing for the tour:
She's worn the blazers to public engagements back home in the UK too.  She's worn it on multiple occasions during the London Olympics in 2012, and again to the 2014 Commonwealth Games in Glasgow.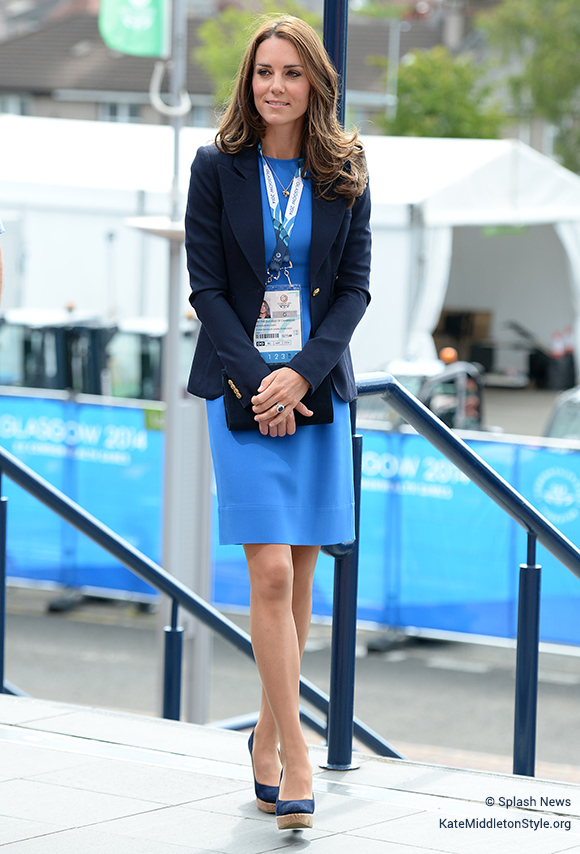 She wore the green blazer for the first time in 2016 during a visit to Haida Gwaii in Canada.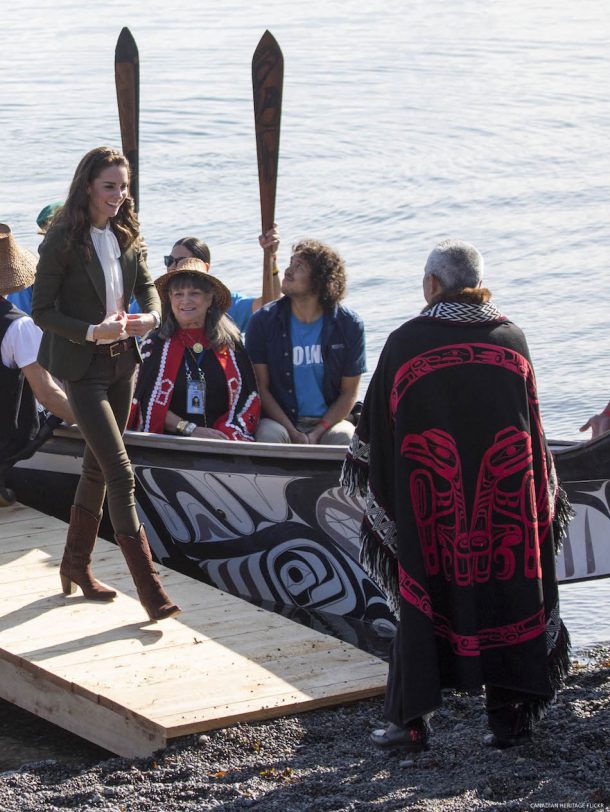 Made in Canada:
Smythe Duchess Blazers are designed and made in Canada.   Smythe are a Canadian company.   Kate wore the Blazers during visits to Canada as a nod to her host country.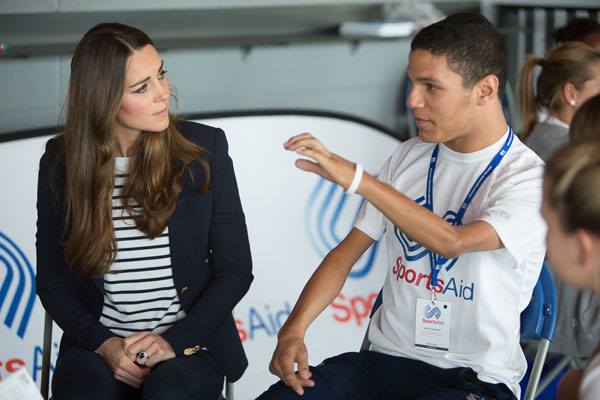 Does Kate wear the "One Button" or the "Duchess" blazer?
The answer is BOTH!  The style used to be called "One Button" but after Kate wore it in 2011, Smythe renamed it "Duchess"  In 2016, the style is widely referred to as "Duchess".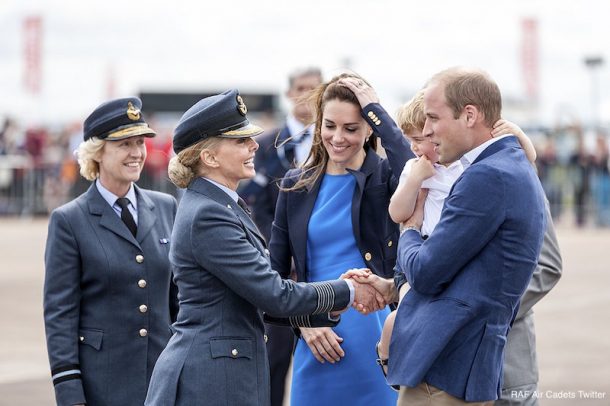 About the Smythe blazer:
The Smythe blazer is preppy in style and crafted from high-quality Italian wool.  It has a notched lapel, a gold tone button on the front, princess seams and front pockets.   Saks Fifth Avenue describe the Smythe Duchess Blazer as "impeccably tailored".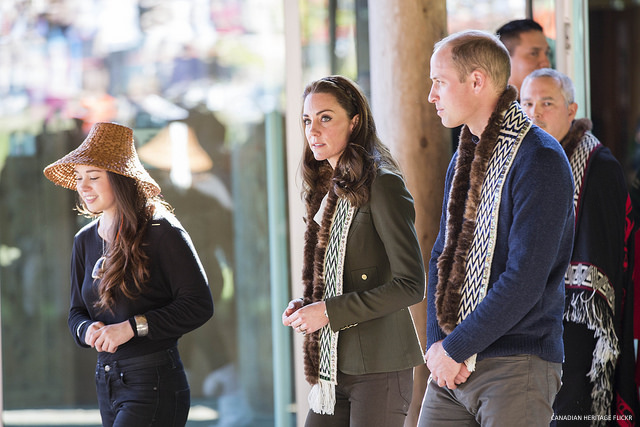 Where to buy Kate's Smythe Duchess Blazers:
Here's where stocks the Smythe blazers and where they're available to buy at the moment.  All information is correct as of 20th August 2017.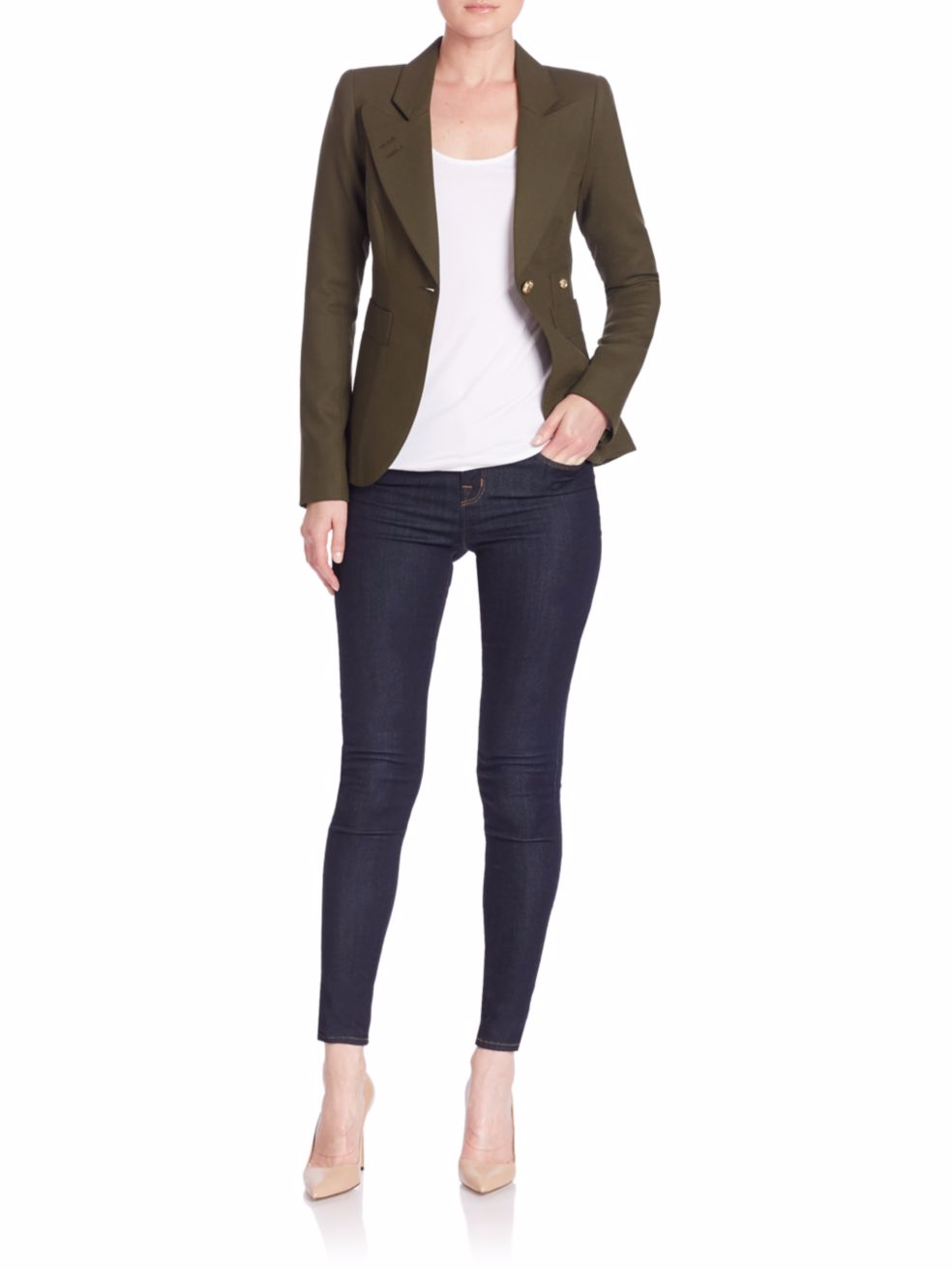 OTHER COLOURS:
The "One Button" or "Duchess" Blazer also comes in a number of other colours, available at Neiman Marcus, Nordstrom, ShopBop and Revolve Clothing.  Use the widget below to browse some of my favourites:
About Smythe:
The company's full name is Smythe Les Vestes. All of the Blazers are made in Canada.  Smythe specialise in artful tailoring and achieving a great fit.
When Kate wore the blue blazer back in 2016, Smythe released a statement saying:
"We design with a women like Catherine Middleton in mind: tailored and effortlessly chic.  Needless to say we are delighted that Her Royal Highness has included Smythe in her first visit to Canada."