On Friday, 28th November 2020, Kensington Palace released a video highlighting one of the insights from the 'Five Big Questions' study Kate conducted with The Royal Foundation.  In the short clip, Kate is swearing a red cable knit sweater from Gap.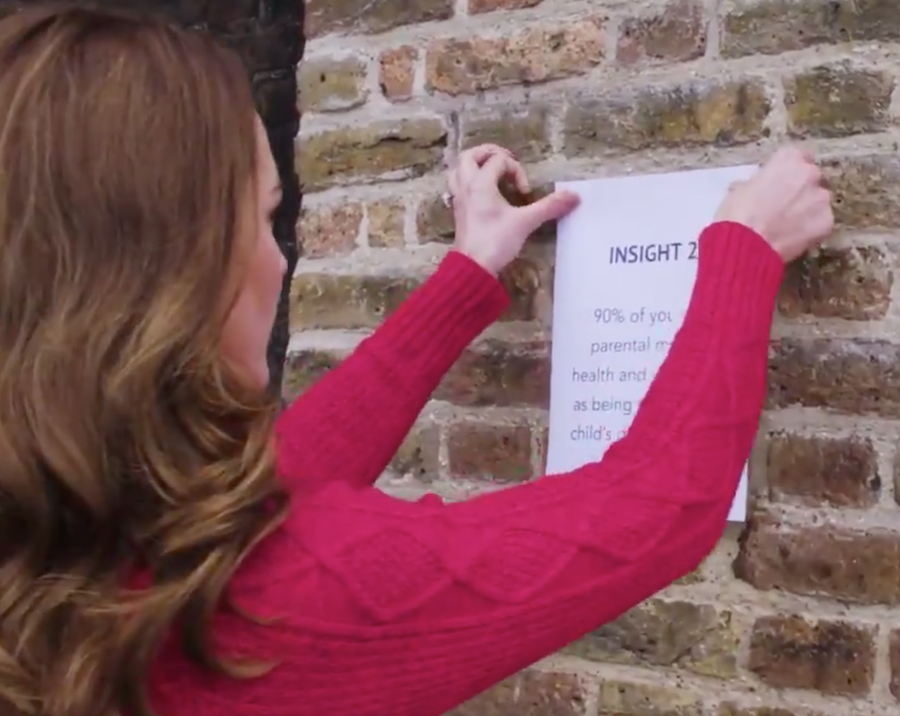 About the sweater:
The red sweater features a ribbed turtleneck and long sleeves with ribbed cuffs. There'Äôs a cable knit design that runs along the body and the sleeves.¬† The 100% cotton sweater has a straight silhouette with a relaxed-fit.¬† Gap describe the texture of the piece as 'soft.'
Buying the sweater:
The red sweater worn by Kate retails at GAP.com for $26 was $59.95 (but only limited sizes are still in stock).  NOTE:  currently reduced for Black Friday.
You can also find it at Zalando.co.uk £43.99 (lots of sizes still in stock at the time of writing!) NOTE: Zalando operates in a number of other international countries too.
The sweater also comes in charcoal grey, stripy white/blue and a black/white mix if you're not a fan of bold red!