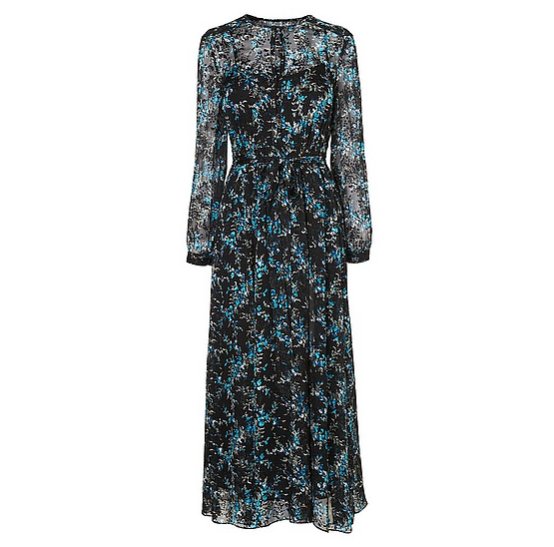 In November 2016, the Duchess of Cambridge (Kate Middleton) visited the Natural History Museum in London.  During the visit, she debuted a new dress by L.K. Bennett.  It's the company's Cersei Evergreen Silk Dress.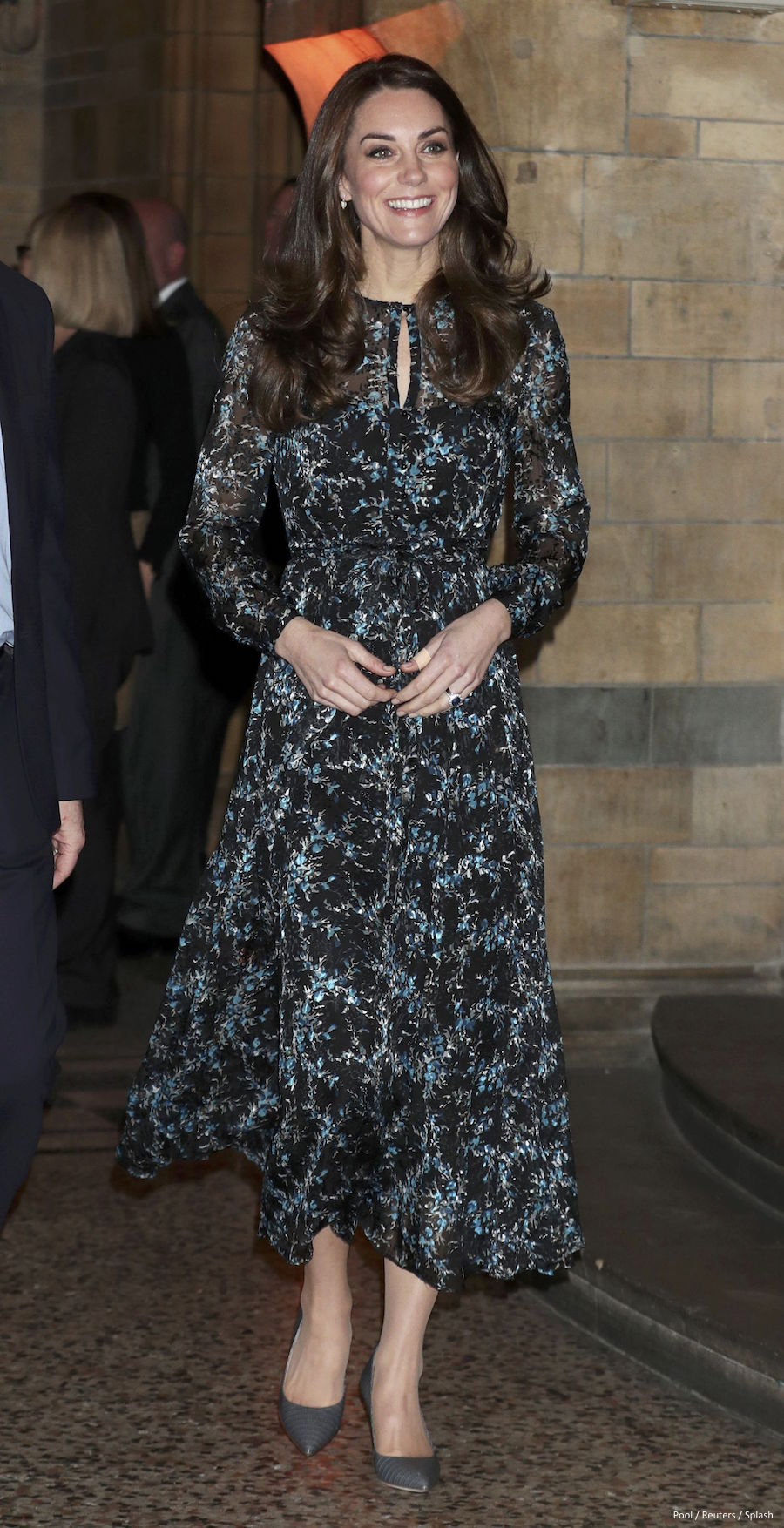 (For details about her grey Hugo Boss pumps, click here).
About the L.K. Bennett Cersei dress:
The luxe chiffon and velvet textured dress comes in black and is decorated with a blue, turquoise and white print.  It features a high neckline, long sheer sleeves and an ankle-grazing hem.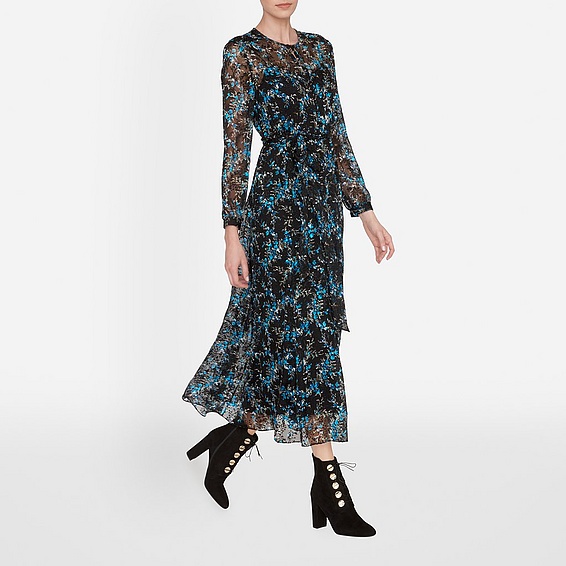 L.K. Bennett calls the dress an "ethereal evening option."
Where to buy the Cersei dress:
The US/Canadian arm of the brand does not have the dress on their site (not yet at least).  They do have a couple of similar dresses in other prints available, though.
The Cersei skirt:
If you prefer skirts, the Cersei style is available at L.K. Bennett for £335.  It's also stocked at House of Fraser and John Lewis.