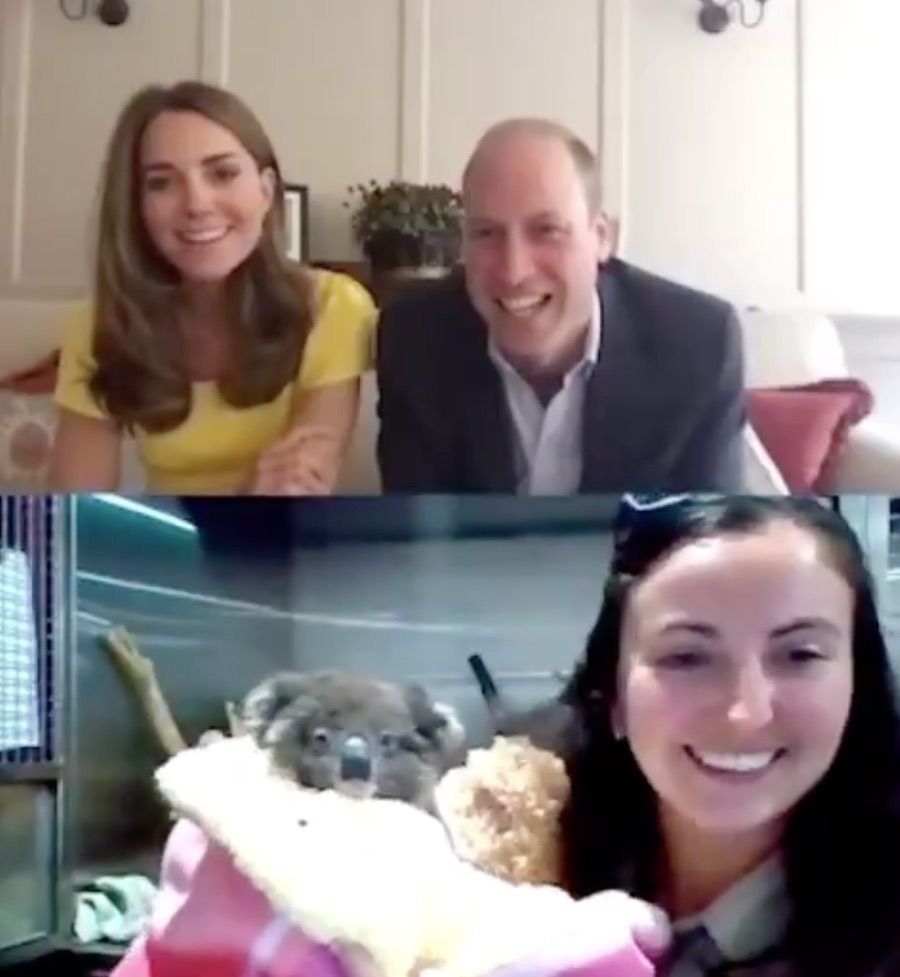 Thursday, 1 October 2020 — This afternoon, Kensington Palace uploaded a new video of William and Kate to their Instagram and Twitter accounts. It shows a collection of clips from a Zoom call that took place with local business owners and first responders from the small community of Kangaroo Island, just off the mainland of South Australia. Devastating bushfires swept across 48% of the island earlier this year. They're also now having to deal with COVID-19 as they try to rebuild their lives.
The video opens with Kate exclaiming, "oh my gosh" at Grace, a fluffy grey koala. We hear that Grace is doing really well in her wildlife sanctuary, putting on weight. "She loves her bottle," says handler and co-owner Dana Mitchell. You can watch an extended video of the chat below:
Hello! Magazine has further information about the first responders and business owners that William and Kate spoke to:
Captain Mike Swayne, who spent five weeks fighting the fires as a volunteer for the South Australian Country Fire Service, outlined during the call the difficulties faced by first responders on the ground, including the weather conditions and the speed at which the fires spread.

William and Kate also heard from Brigadier Damian Cantwell of the Australian Defence Force and Beekeeper Peter Davies, who lost 500 hives of honey, and Stephanie Wurst, a farmer, who lost her home and farm infrastructure as well as half her livestock.

Hello! Magazine
The video ended with William telling the islanders to look after themselves and promising to visit Kangaroo Island in the future. Of course, the pair last visited Australia with Prince George in 2014.
Kate's outfit
Kate wore a dress in Australia's national colour, golden yellow. Kate's a fan of using her clothing to acknowledge the country in focus – she does it often.
The dress is from Dolce & Gabbana's Resort '17 collection. The figure-hugging dress features a scoop neckline, knee-length skirt and ruffled sleeves. The Duchess has worn it before, to the Wimbledon Men's Finals in 2018.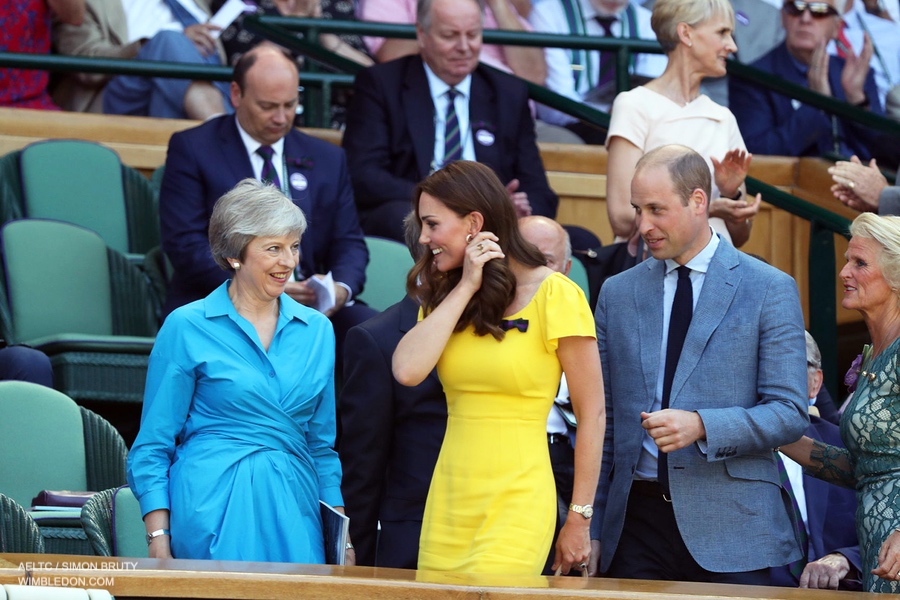 Earrings TBC