Today, we're talking about Kate Middleton's tights (hosiery, pantyhose, hose… whatever you call it!)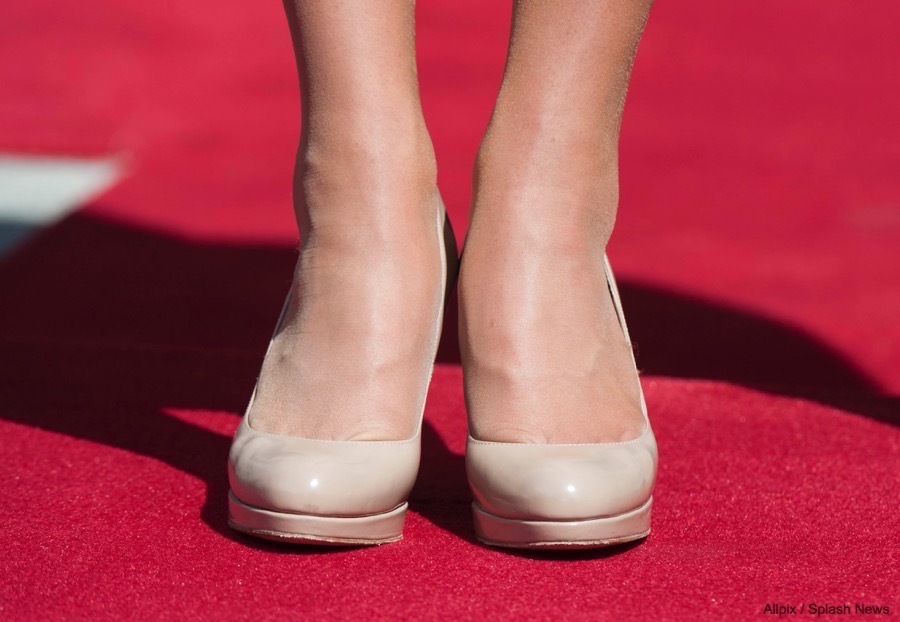 Love it or hate it, thanks to Kate, tights are now a hot topic in fashion.  Duchess Kate is known for her love of sheer hosiery – and she has brought them back into the forefront of fashion!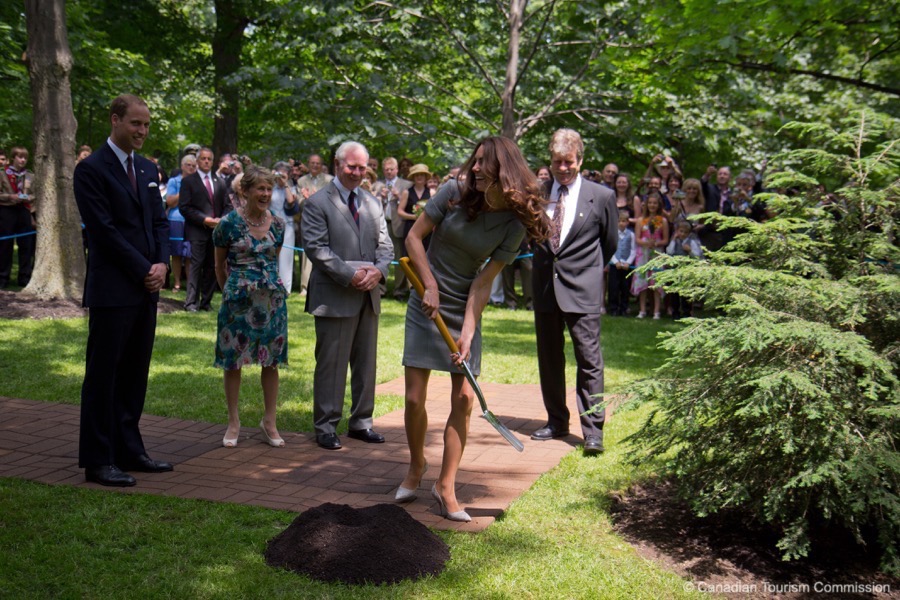 We're going to try and answer an important question: which pair does Kate wear? We have a few theories…
John Lewis' non-slip tights
A lot of Kate's fans believe she wears John Lewis 'Barely There 'non-slip tights. Why?  Because we've seen the gel cushion on this picture of Kate's foot and they look identical to the John Lewis tights.
A look at the gel cushion on the John Lewis tights: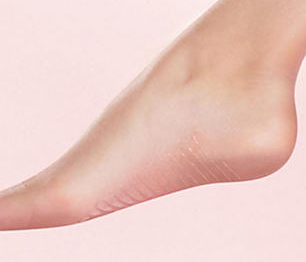 We also know that regularly shops at Peter Jones in London, which is the same store as John Lewis (just with a different name). Below, Kate carrying a shopping bag from the store: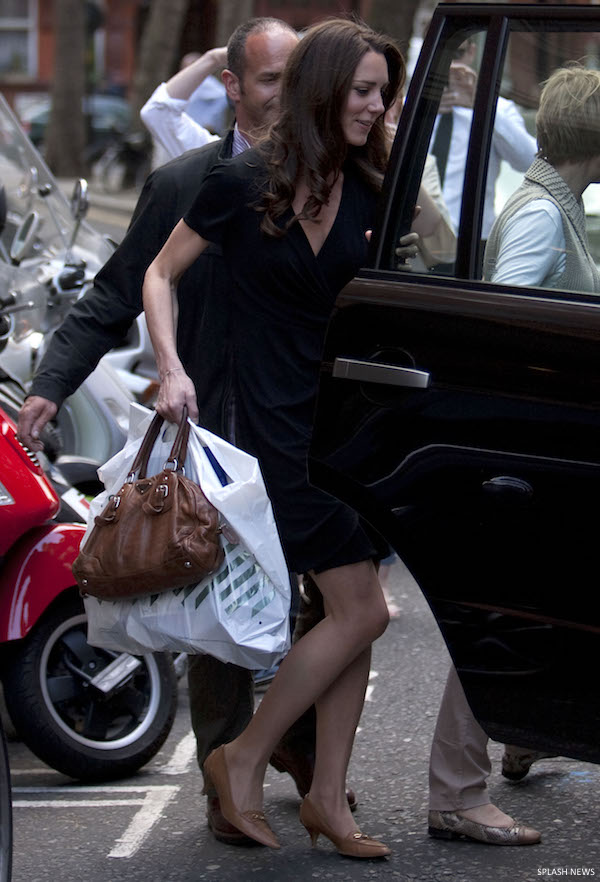 SHOP JOHN LEWIS NON-SLIP TIGHTS:

The John Lewis tights (hose if you're American!) cost £5 a pair.  That's around $6.40 USD.
MY REVIEW: I personally love these tights

Of course, the Palace has not confirmed that Kate Middleton wears John Lewis tights (hose), it's just an educated guess.  But I thought I'd try them out anyway…..(I bought them myself, I received no compensation for this review).  See the image on the right, and I'm wearing Kate's LK Bennett Sledge shoes in grey too!
I recommend them 100%.   They offer the same kind of sheer sheen you see in photos of Kate.  I think they're great.  I will say that they're very delicate, I snagged them at the top when I first pulled them on.   Luckily for me, they were still wearable (a bit of nail varnish did the trick!).  It's my own fault, though, I had just lost some weight and adventurously, I decided to size down.  Next time, I will get them one size up and be much more careful  (It's well known in my family that I'm a bit of a klutz!)
My verdict on these tights:  The tone of the tights, coupled with my Sledge shoes and pencil dress made me felt every inch the princess!  People even commented on my Facebook photos saying my look was 'very Kate', especially because I have dark hair.  I totally channelled my inner Kate!  If you want to buy these, be REALLY careful putting them on and don't be afraid to get a size up if you're on the cusp of the sizing chart!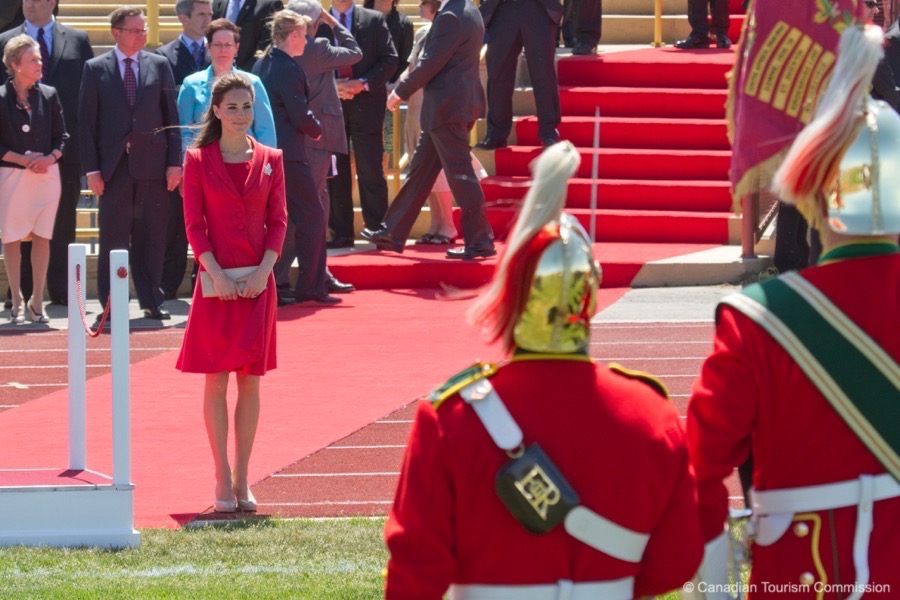 Or does Kate wear Wolford tights (hose)?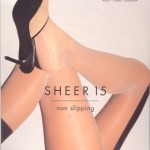 Some hypothesise that Kate may have worn Wolford's non-slip sheer tights, which retailed for around £13 back in 2011.  The last time I looked, the brand no longer sell the same non-slip tights (pictured right).  I have not seen the bottom of the Wolford non-slip tights so I cannot confirm the shape of the gel pad.
Wolford's current Sheer 15 line does not include a non-slip gel pad, like the John Lewis tights above.
Did Kate buy the Wolford tights from Bicester Village?
Kate fans know that the Duchess and her family regularly shop at the Bicester Village outlet in Oxfordshire.  Bicester village DOES have a Wolford outlet on site.  We know for a fact that Kate visited Bicester in 2011.  It is very possible she stocked up on non-slip tights.
Either way, I'm of the opinion that you can't go wrong with Wolford.  They're clearly a premium line and I've heard many, many good things about them (see the comments section below!).
Their Sheer line does look 'very Kate'.  The Wolford Sheer tights/hose might be a good option for those who live in North America, where I believe this brand is readily available in a wide variety of colours.
Shop Wolford tights and hose:

Has Kate convinced you to turn to hosiery?
Have you tried either of the above brands of tights?  Do you have another brand you love?  Let me know in the comments section below.