Today would have marked Queen Elizabeth II's 97th birthday (April 21st, 2023). To commemorate this poignant occasion—her first birthday since her passing in September—the Prince and Princess of Wales have shared a heartwarming photograph of the late monarch to their social media accounts.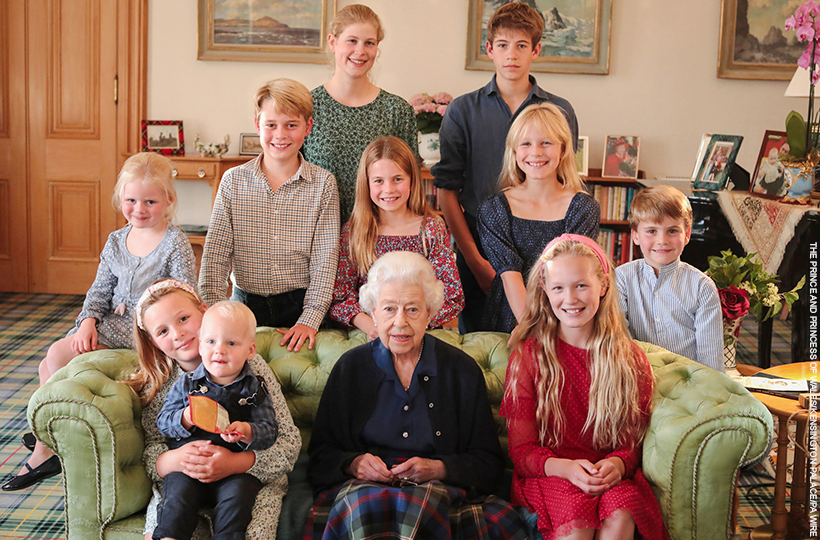 The picture, captured by Kate at Balmoral last summer, features Her Late Majesty comfortably seated on a green sofa, surrounded by some of her grandchildren and great-grandchildren.
In the background, there's a photograph on a sideboard that appears to show Beatrice's husband Edoardo mapelli mozzi holding his daughter Sienna—it looks like the baby is wearing a christening gown.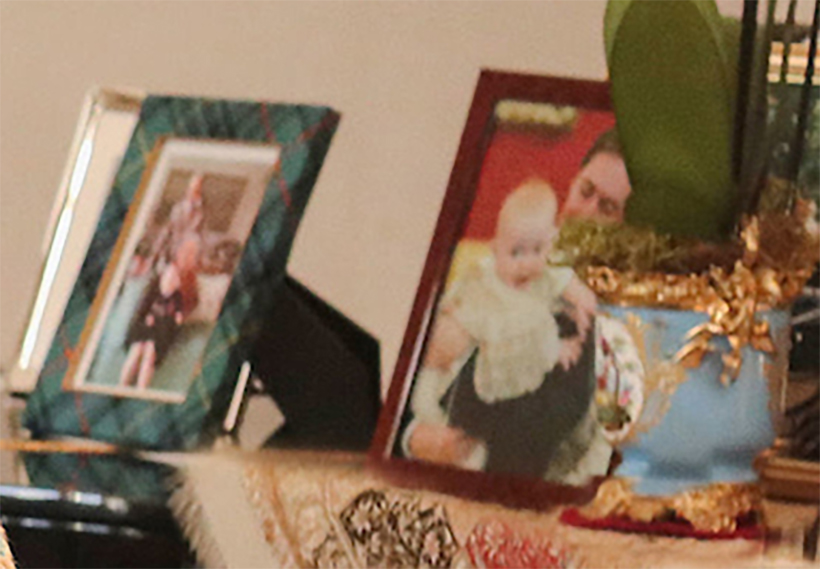 Over on Twitter, Royal Blogger Gert notes that we've yet to see any official photos of Sienna. Gert suggests the photo was taken in the throne room at St. James's Palace after Sienna's Christening in April 2022.
Another photograph on the sideboard appears to show either Prince Charles or Prince Phillip stood behind Queen Elizabeth, with a baby on her knee.
Under the side table, to the right of the photo, there appears to be a dog blanket decorated with a cartoon corgi print.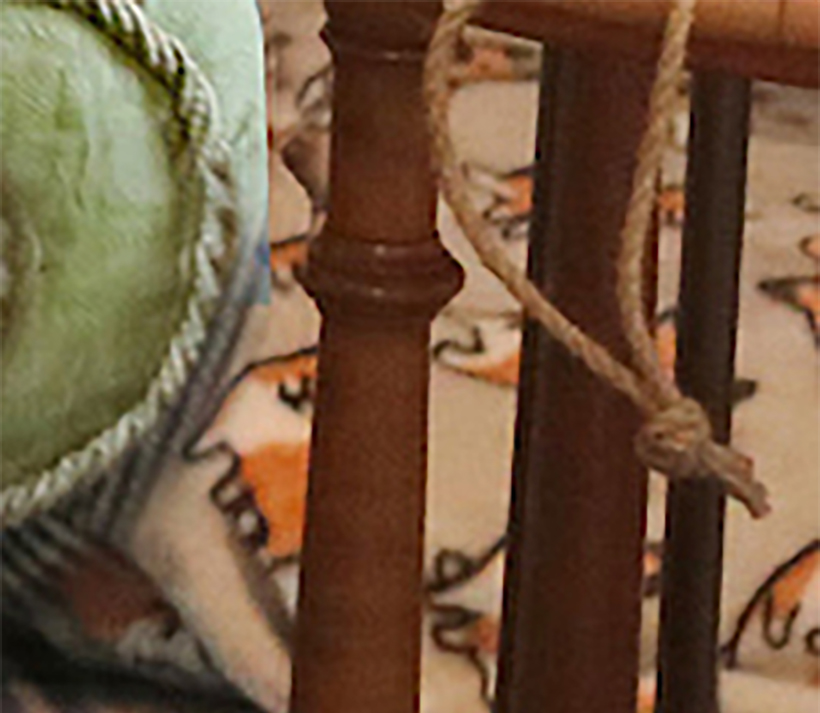 For those unfamiliar with the younger members of the royal family, allow me to provide some context. Let's start with the back row, left to right: Lady Louise Mountbatten-Windsor and James, Earl of Wessex.

Middle row, left to right: Lena Tindall, Prince George, Princess Charlotte, Isla Phillips and Prince Louis.

Front row, left to right: Mia Tindall holding Lucas Tindall, Queen Elizabeth II and Savannah Phillips.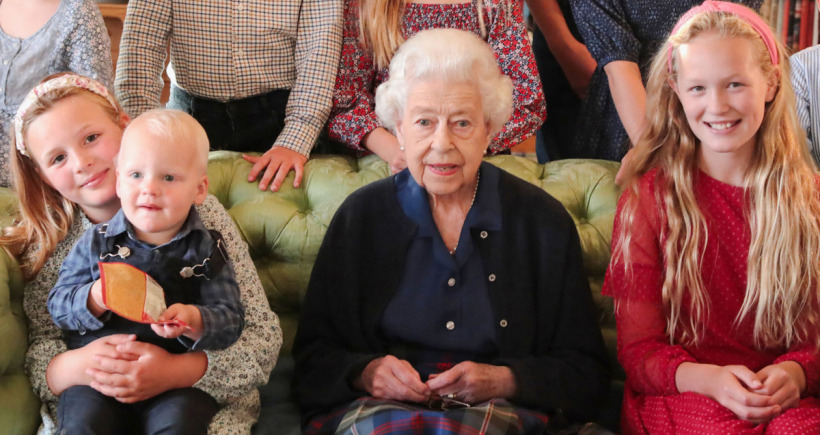 The special photograph provides us with a rare glimpse into the private life of the late Queen and the Royal Family. It's lovely that the Princess shared the tender family moment with the public.
I particularly like how the photograph portrays the Queen with the future generations who will carry on her legacy.
Kate is a skilled photographer who has captured and shared several intimate moments within her own family over the last few years. The Princess has shared photographs of her own children on numerous occasions to mark their first days at school, birthdays etc. She's also shared her own photographs of the late Duke of Edinburgh following his death.