This morning pregnant Kate left hospital after spending four days being treated for Hyperemesis Gravidarum.
Kate was discharged from the King Edward VII Hospital after spending three nights under observation.  She will now undertake a period of rest at their pad in Kensington Palace.
Kate emerged from the hospital looking cheery and relaxed, wearing a blue check coat, a sky blue pashmina and black boots while holding a bunch of bright yellow flowers.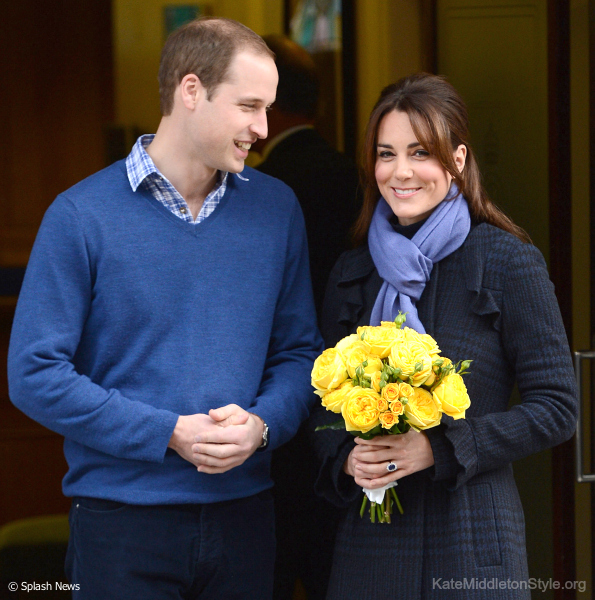 We hope Kate feels better soon, and we hope the HG condition doesn't last throughout her entire pregnancy (which it can.)
William is expected to attend a public event at the weekend without Kate.  Kate's next three engagements have been cancelled.