Kate Middleton has closet full of colourful coats—she has outerwear for every occasion!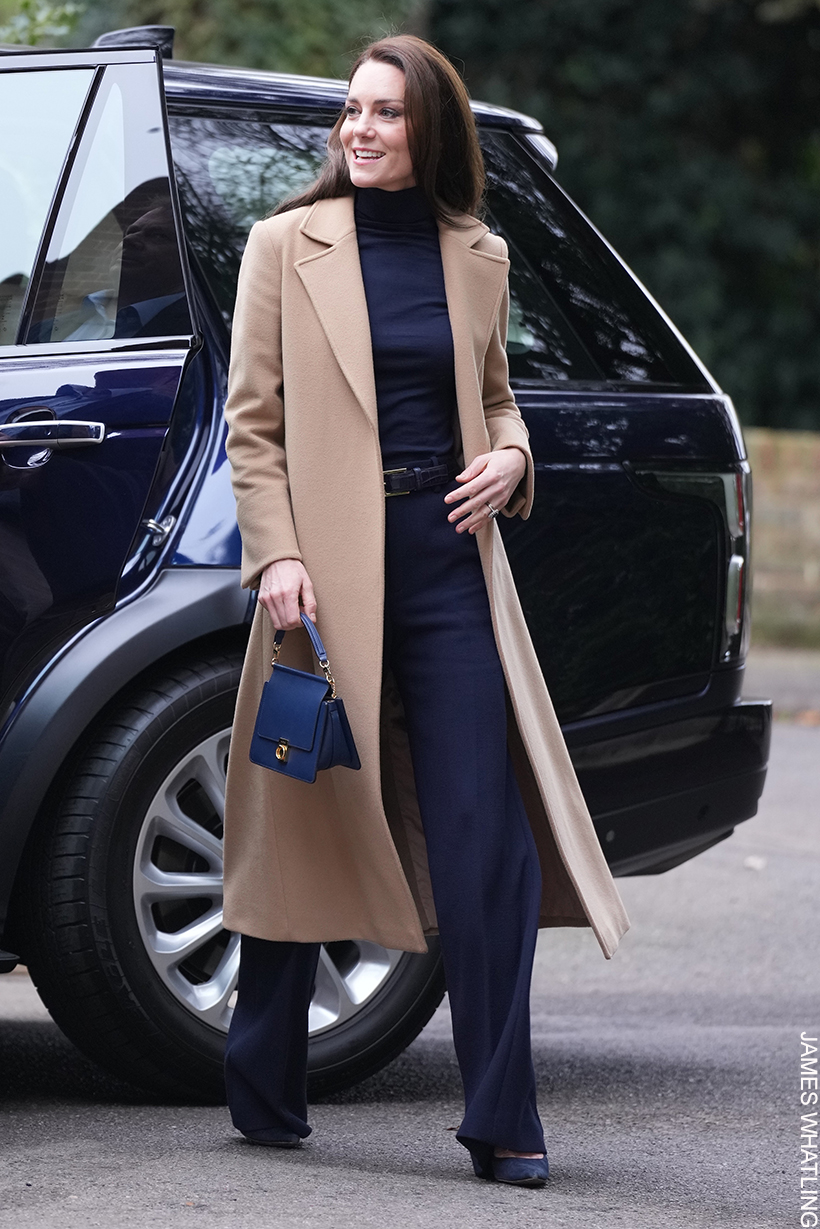 Feel like your coat collection needs an upgrade? Consider this your very own personalised shopping guide. Get Kate's effortless style without having to trawl the internet yourself! 
This shopping guide is hand-curated by me, a blogger with more than a decade of experience covering the Princess's style! Find coats suitable for all kinds of occasions from (mostly) brands Kate is known to wear below:
1. The Classic Camel Coat
Everybody needs a camel coat in their wardrobe. Effortless and timeless in both design and colour. Easy-to-wear every day, yet smart if needs be.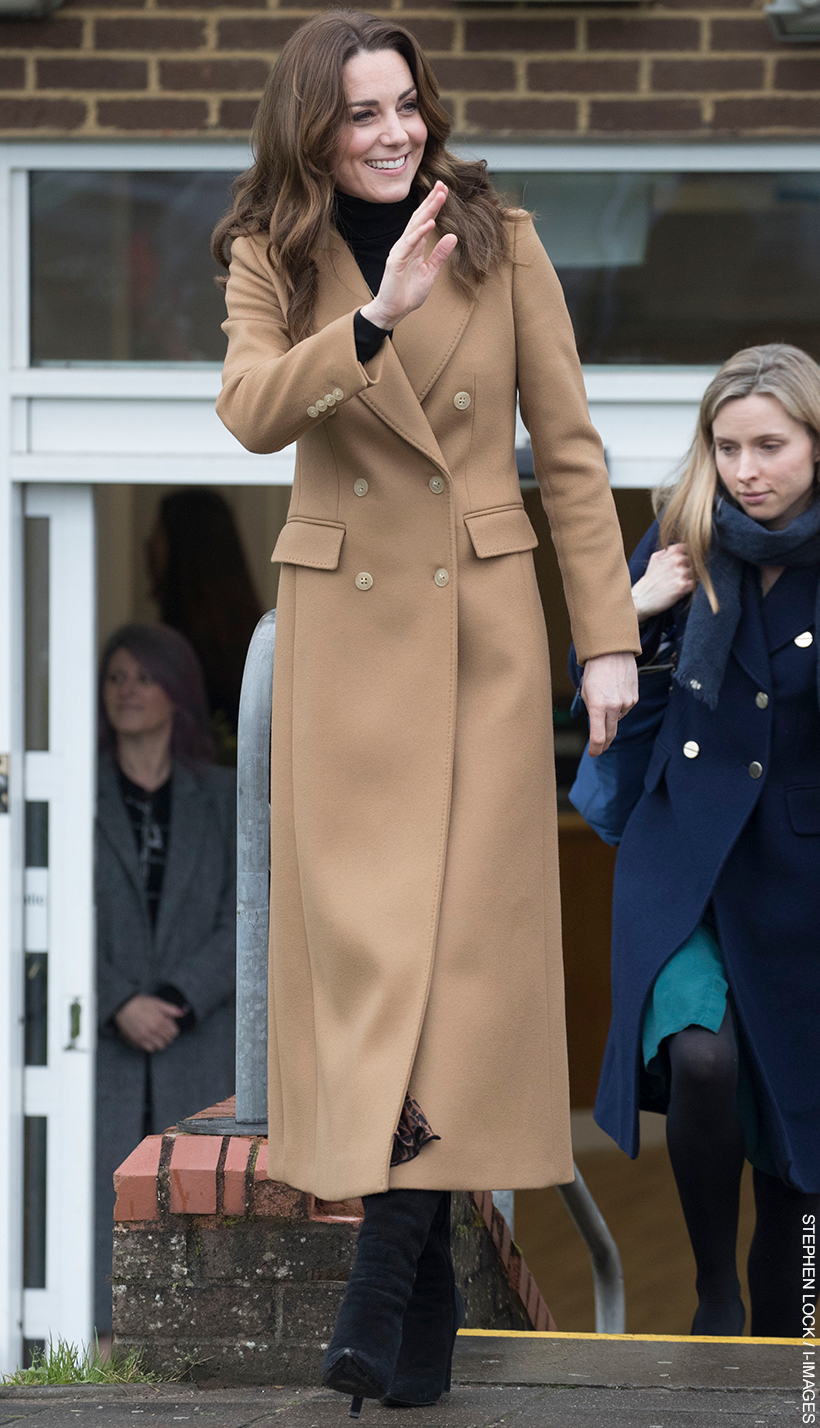 For work, throw over tailored trousers and a blouse. Wear it with jeans and boots on the school run, or style with a long skirt, knit and ankle boots at the weekend. A camel coat will be a great addition to any wardrobe.
Kate's is by Massimo Dutti. She's worn it four times in public to date but it was a limited edition run, sadly. The company no longer sell it. Here are my picks if you're hoping to copy Kate's style:
GET THE LOOK: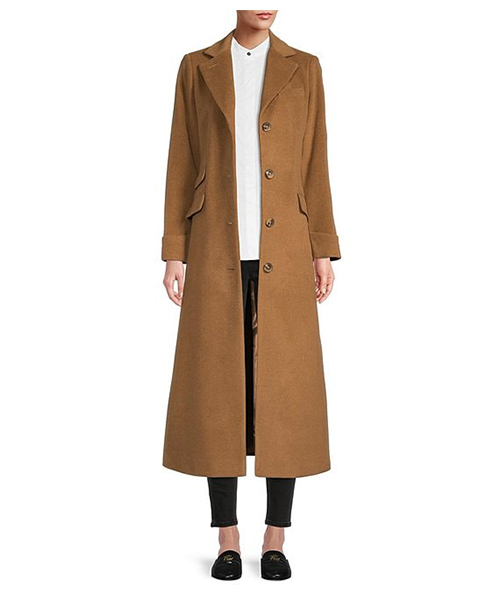 LAUREN RALPH LAUREN MAXI REEFER COAT, NEW VICUNA
This Ralph Lauren coat will see you through the season. It's also made from a wool-cashmere mix fabric, is lined and features a double-breasted front closure. It's a darker, richer camel than the shade worn by Kate and isn't double breasted, but I think it looks elegant.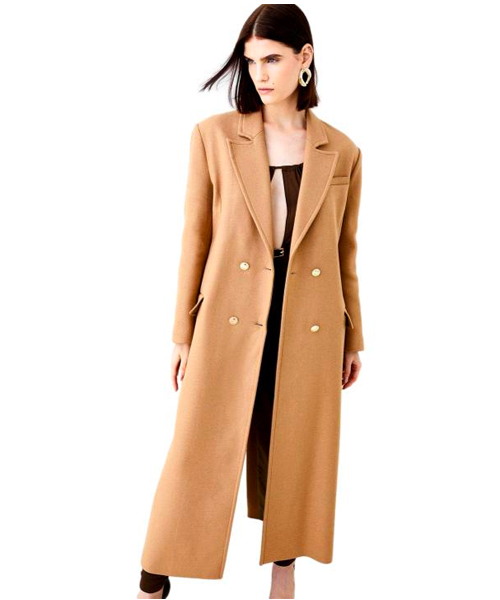 KAREN MILLEN ITALIAN VIRGIN WOOL MAXI OVERSIZED COAT, CAMEL
This chic camel coat is from a brand recently worn by the Princess of Wales, Karen Millen. It's double-breasted and made from responsibly sourced wool.
2. Velvet-Trimmed
Kate loves a velvet trim. And who can blame her? The plush fabric is elegant and glamourous.  It transforms an otherwise unremarkable winter coat.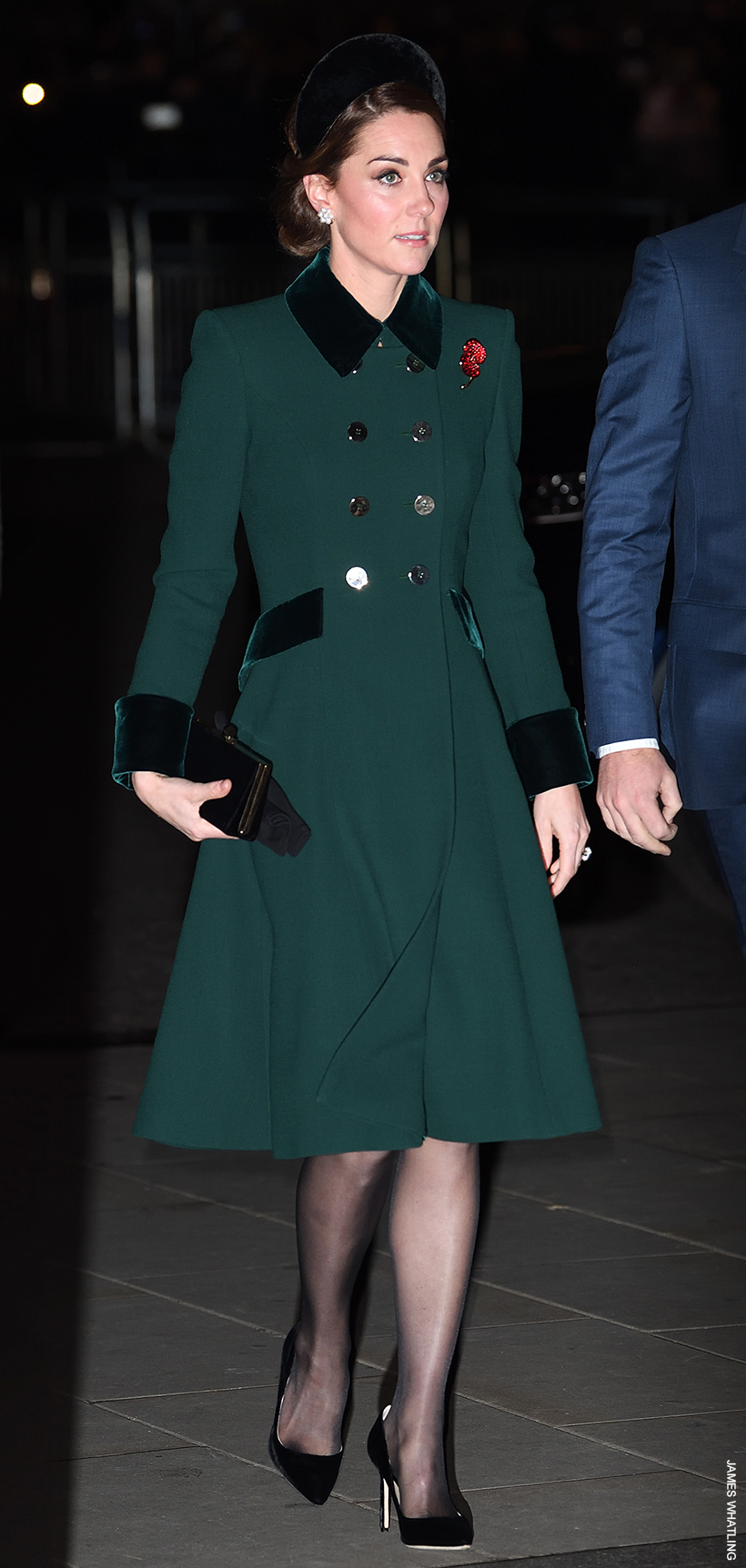 Kate's worn this feminine Catherine Walker style on repeat! She owns it in two seasonal tones, cranberry red and forest green.
Here are three fab 'RepliKates' I've found if you'd like to 'get the look'. This style of coat is perfect for a winter weddings, evening events and for attending church on Christmas Day.
GET THE LOOK: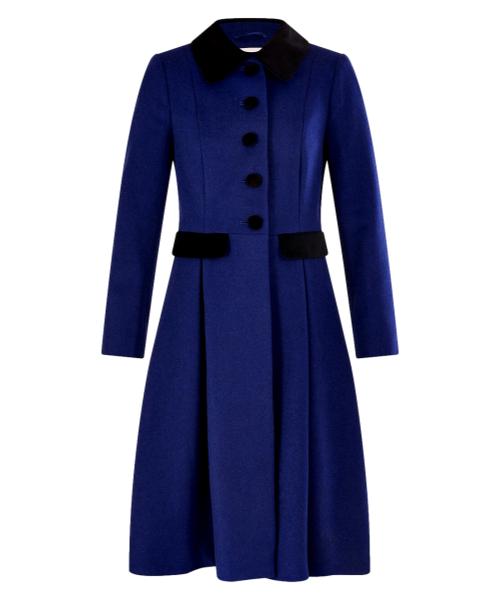 MONSOON OPAL WOOL OPERA COAT, BLUE
This blue opera coat features black velvet accents on the collar, pockets and buttons. The coat is part of Monsoon's eco-conscious S.E.W. Sustainable range, it's crafted from is crafted from recycled wool and polyester. I love the fit-and-flare shape and elegant pleated skirt. Wear with coordinating heels for a royally polished look.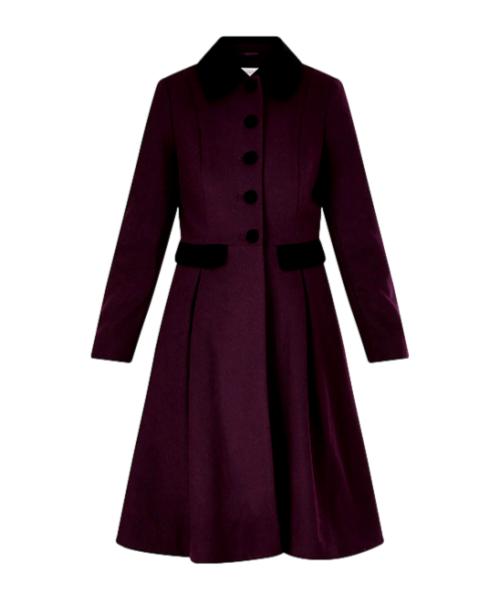 MONSOON OPAL WOOL OPERA COAT, PURPLE
Same as above, but in purple! The piece features black velvet accents and is made from both recycled wool and recycled polyester. The coat features a fit-and-flare silhouette and an elegant pleated skirt. It's very Kate!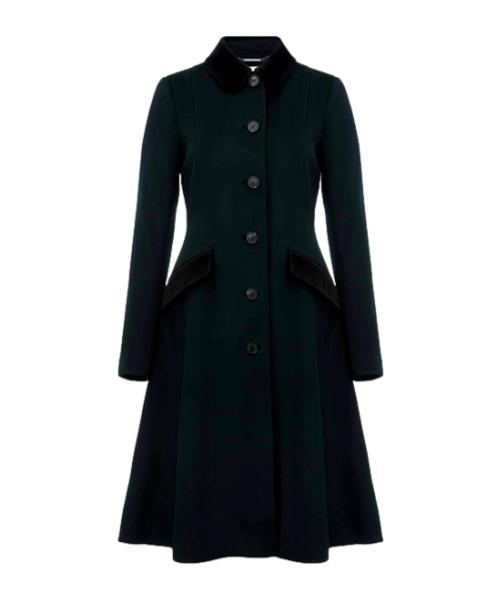 HOBBS MARYAM WOOL COAT, FOREST GREEN
Hobbs have created this ultra-feminine coat that'll take you from desk to dinner. The equestrian-inspired piece is crafted from forest green wool and features a black velvet collar and matching pockets.
3. Military Coats
Kate's known for literal dressing, where she acknowledges the occasion with her clothing choices. She often does this at engagements with army personnel—like at the cenotaph on Remembrance Sunday—by wearing coats with epaulets, fringing and other military-inspired decorative elements (see below).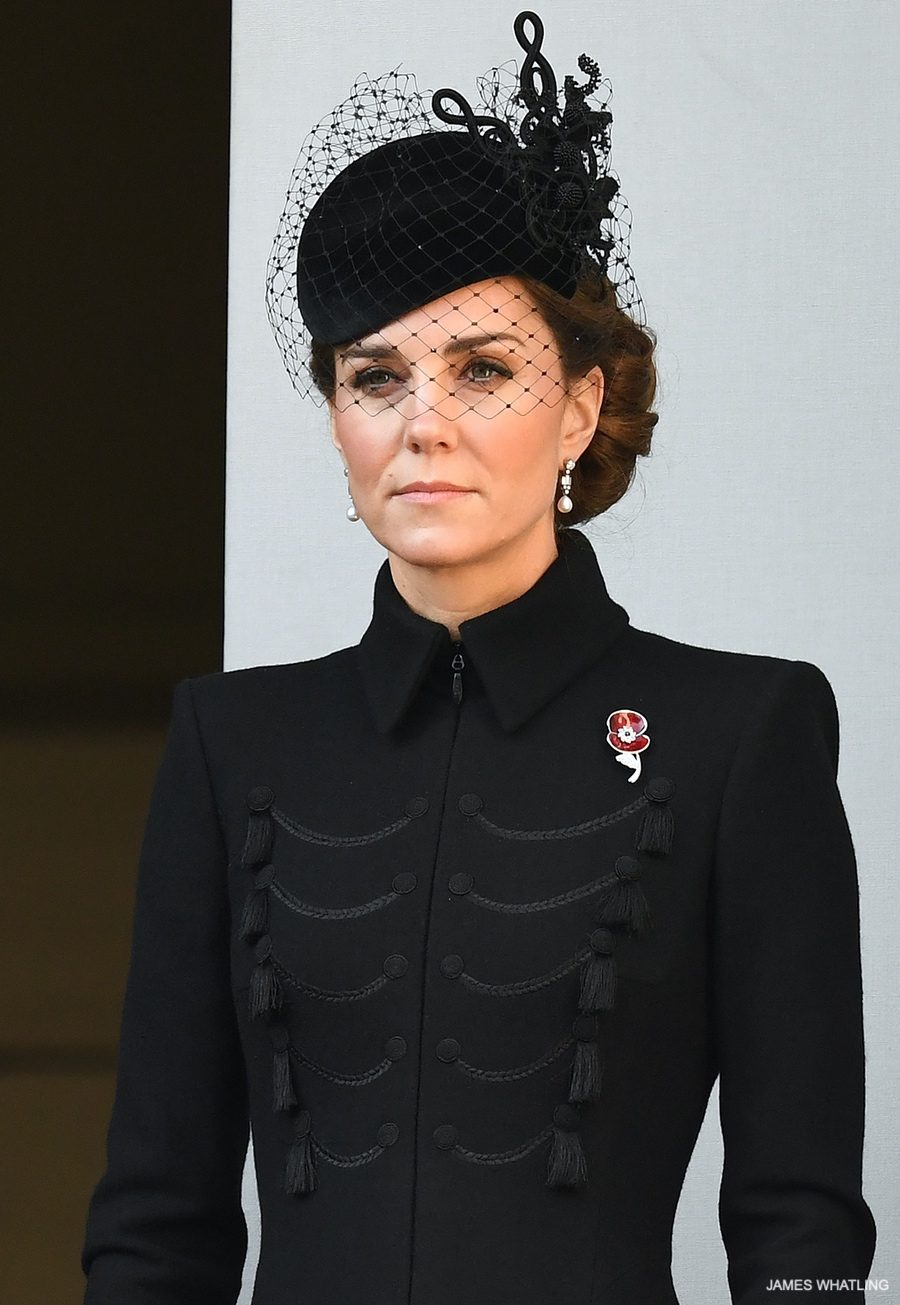 The above coat is a bespoke piece from Catherine Walker.  Kate's worn several military-inspired coats by Walker and her other go-to designer, Sarah Burton for Alexander McQueen, over the last decade.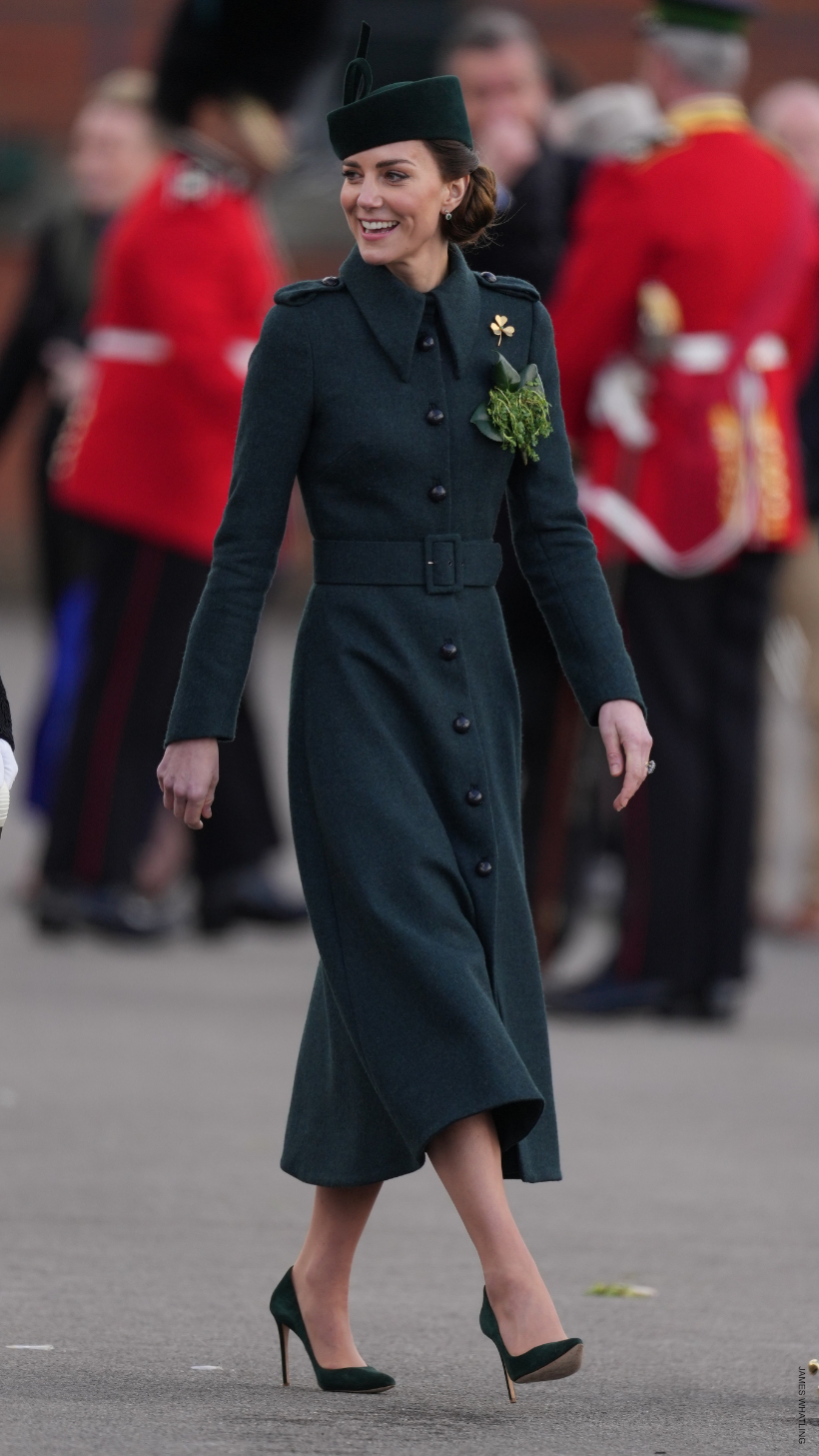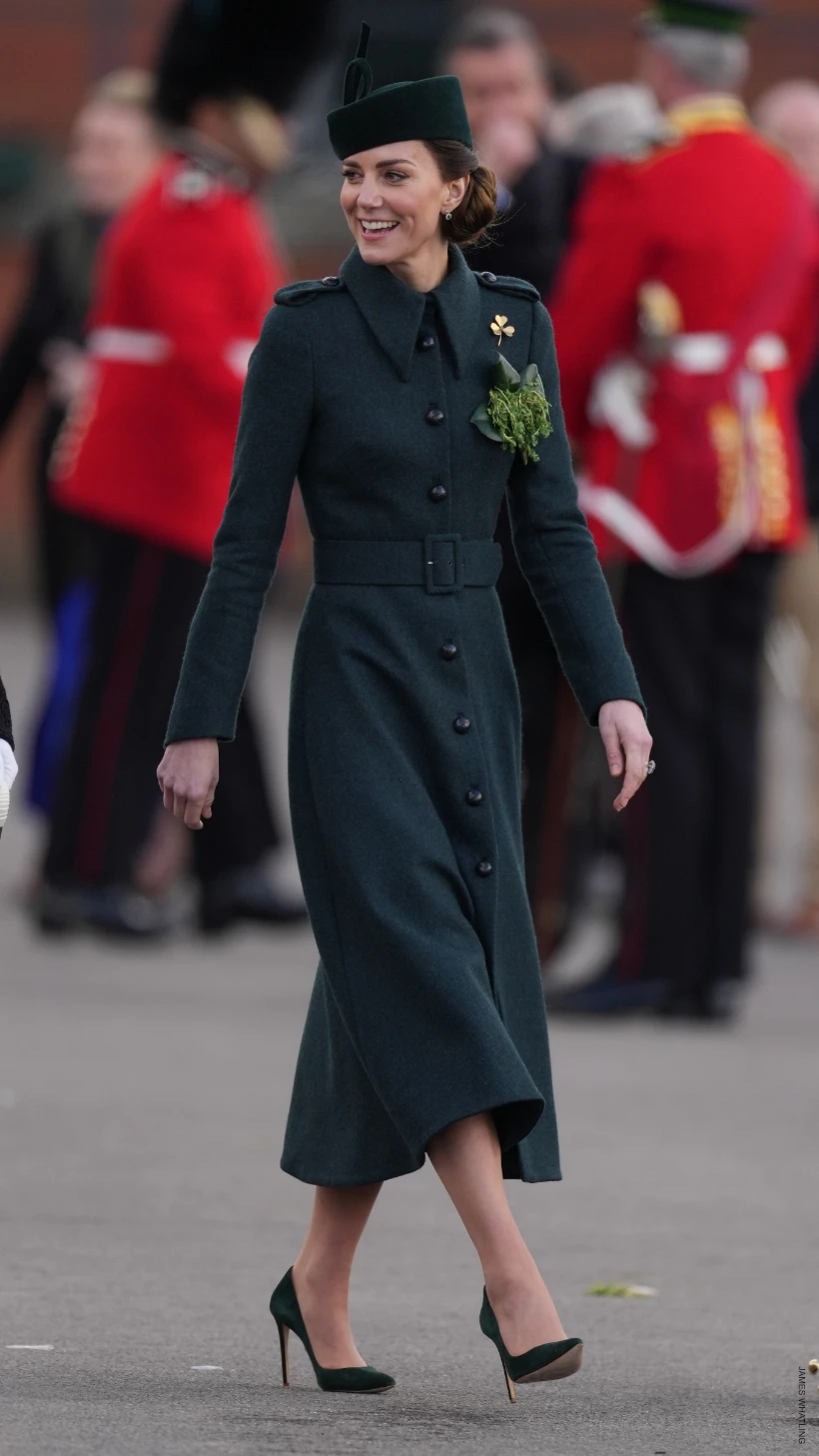 Here are my three military-inspired picks for anybody hoping to "RepliKate":
GET THE LOOK: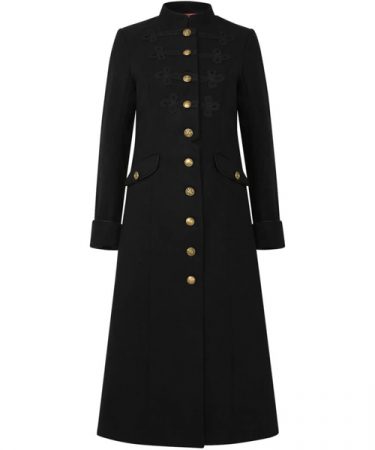 JOE BROWNS BEAUTIFUL COAT, BLACK
I LOVE this coat, it really deserves a closer look. Check out the braided detailing around the metallic buttons—clearly inspired by those found on military uniforms.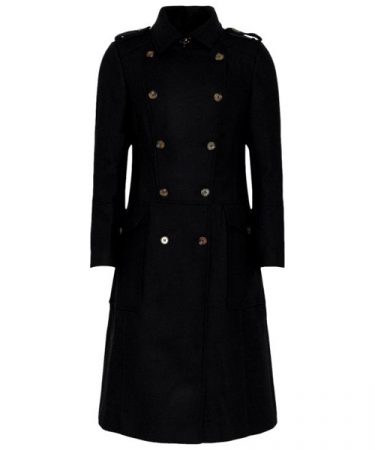 KAREN MILLEN MILITARY BELTED COAT, BLACK
Polished is the word that springs to mind when I look at this military-inspired coat. It has shoulder epaulets, a front panel & chain detail under the collar. It's made from responsibly sourced Italian wool.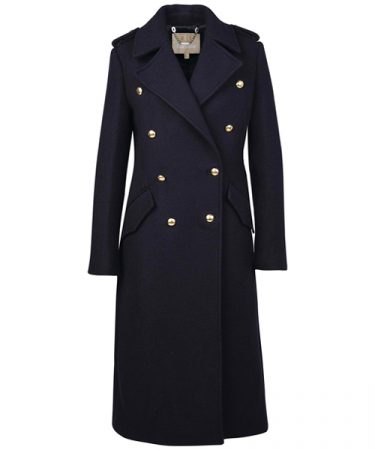 BARBOUR INVERRARAY WOOL COAT, NAVY
It wouldn't surprise me to learn Kate already owns this navy blue double-breasted coat! (She does like Barbour coats!) It's right up her street. The piece features military-style epaulets on the shoulders and traditional metal dome buttons. It's made from wool.
4. Gloriously Green
Kate owns a handful of glorious green coats, I can think of seven or eight styles she's worn off the top of my head (and there's probably more!)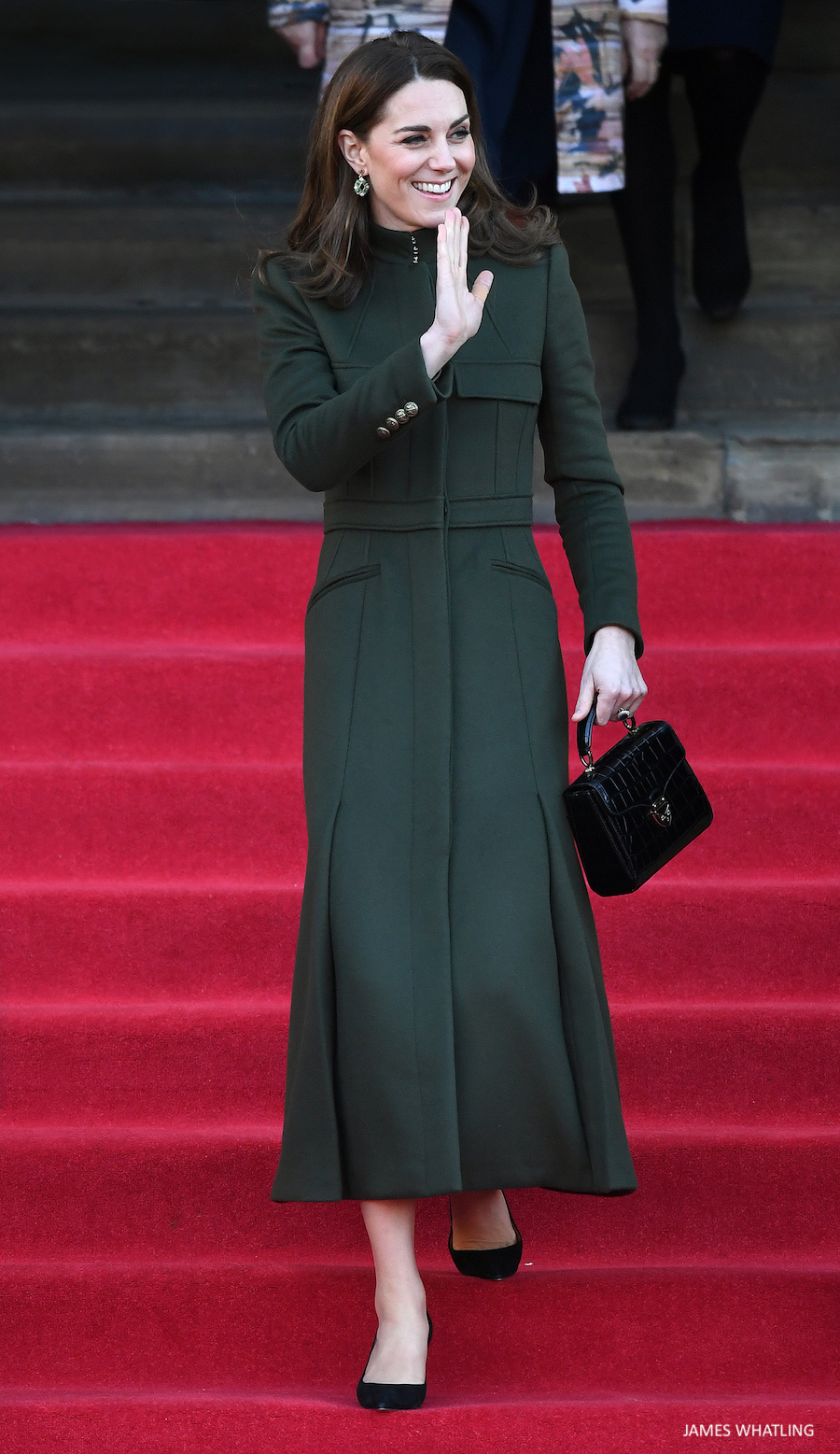 The darker tones feel quite 'elevated', plus they suit the festive season perfectly. Ideal for layering over thanksgiving and Christmas outfits!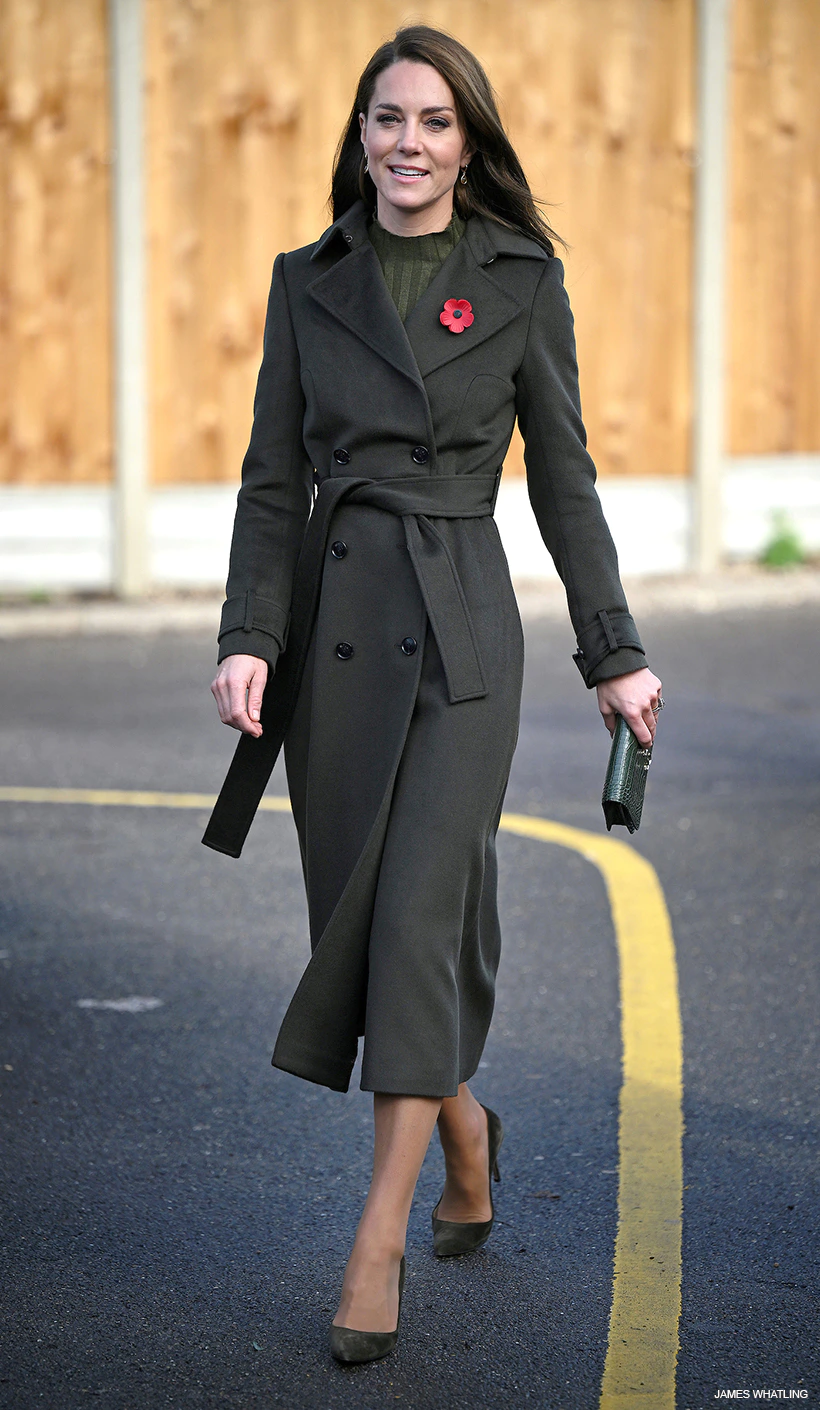 Shop my edit below:
GET THE LOOK: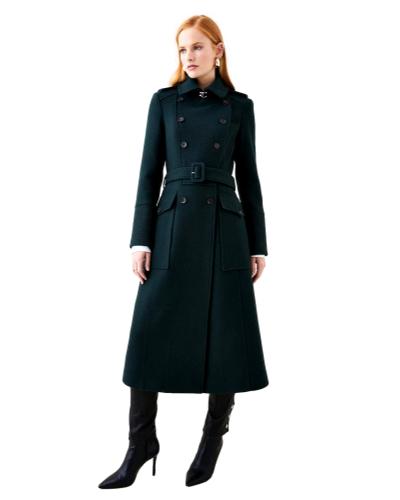 LYDIA MILLEN FOR KAREN MILLEN ITALIAN WOOL LONGLINE COAT, FOREST GREEN
This reminds me of Laura Green London coat Kate wore on St Patrick's Day in March (above right). It's gorgeous and nine times cheaper (honestly, I did the maths). Plus, Kate's no stranger to Karen Millen. She wore a dress from the brand earlier this month.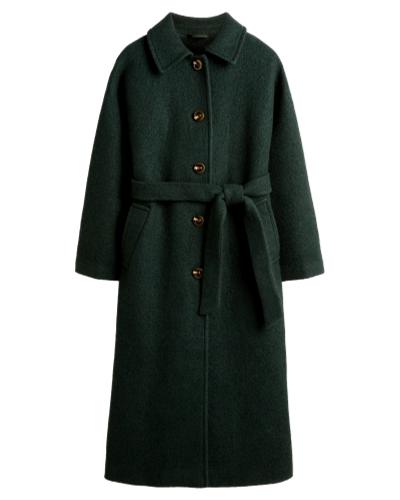 BODEN BELTED TEXTURED WOOL MAXI COAT, FOREST GREEN
I think this is a versatile coat that'll work hard for you. Wear it buttoned up and belted over a dress with black tights and heels for a formal look. Wear open and unbelted over trousers/a blouse at work—a look straight out of Kate's playbook. At the weekend, throw it over jeans and a sweater for shopping, visiting and running errands. (Click through to see how different it looks on the model!)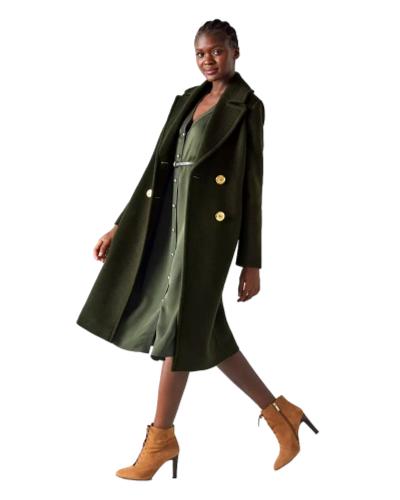 L.K. BENNETT
Kate loves L.K. Bennett and is partial to khaki so it wouldn't surprise me to see her step out in this. She'd wear it open over her navy wide-leg trousers. I could see her styling it like the model too, over a green dress and with her heeled Aquatalia boots.
5. Chic Coatdresses
Kate's known for wearing coat dresses. She regularly wears the garments to high profile public engagements, like Trooping the Colour or National Services of Thanksgiving.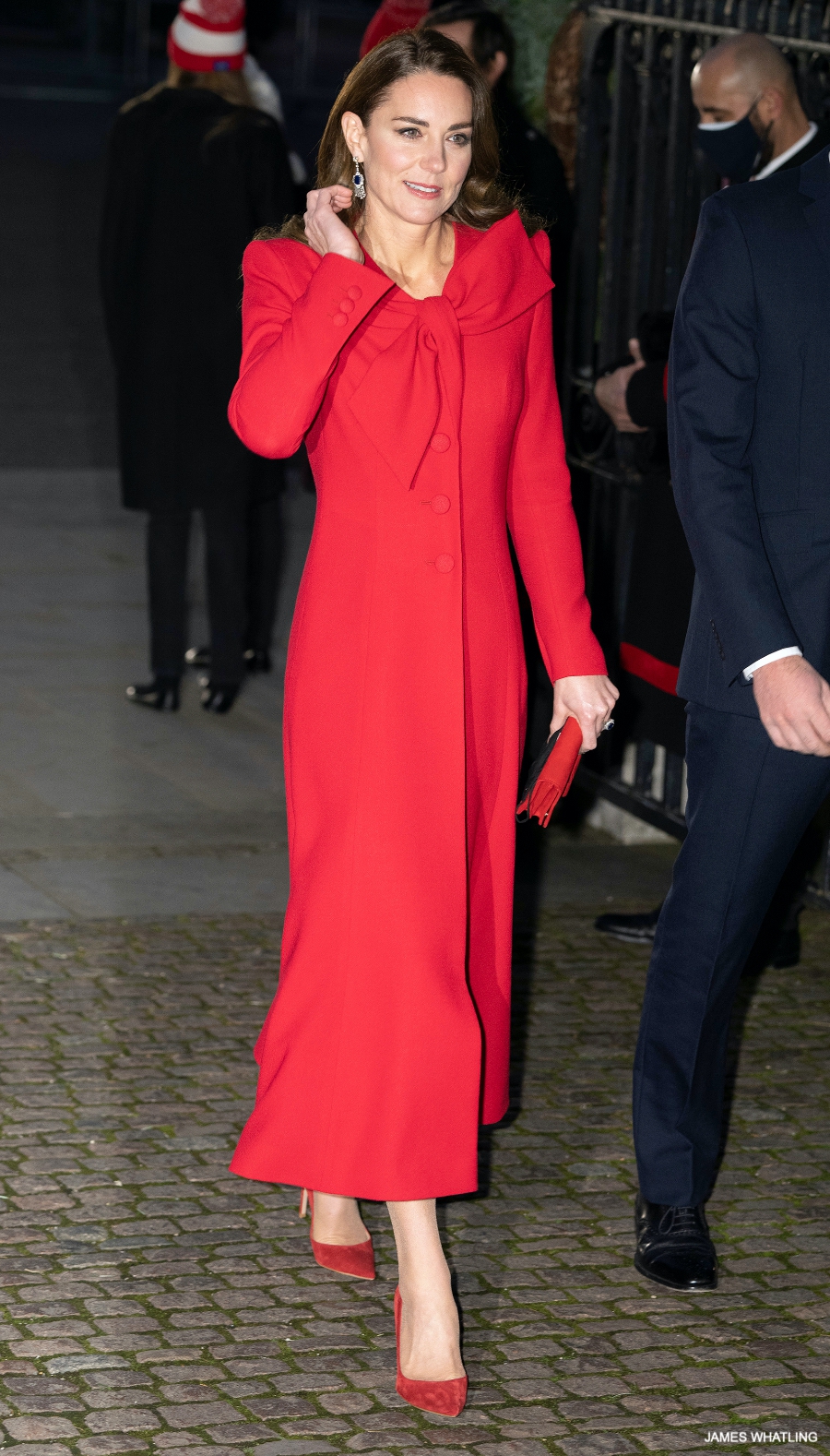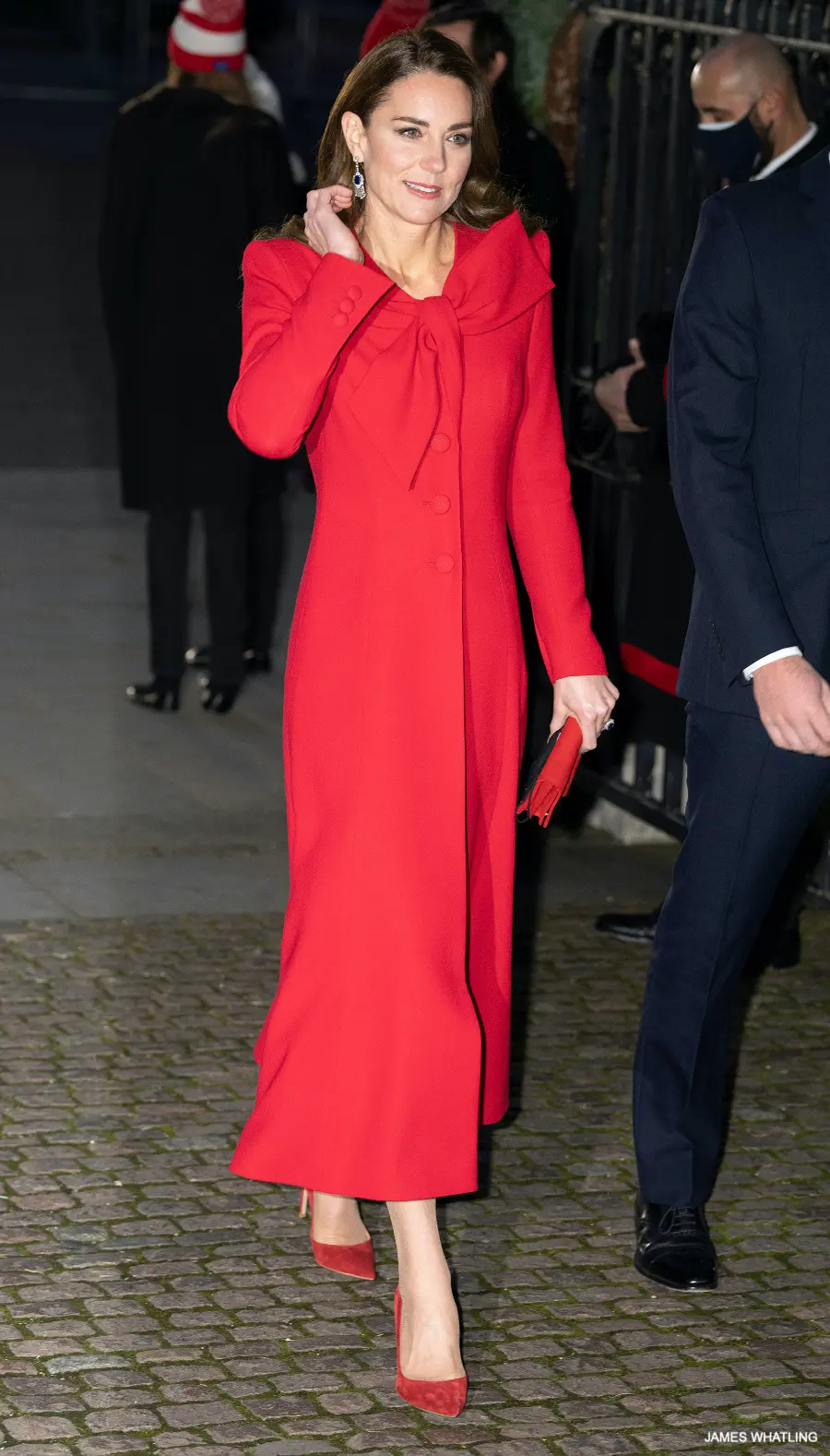 In the early days of her marriage, Kate opted for belted designs that hit the knee with full, pleated skirts (often by her favourite designers Emilia Wickstead, Alexander McQueen and Catherine Walker). Recently, she's started wearing full-length buttoned versions too.
The following three coats are perfect for any winter event. This kind of coat IS the outfit. Handy if you're going to be sat on cold church pews at a wedding or in a draughty theatre hall.
GET THE LOOK: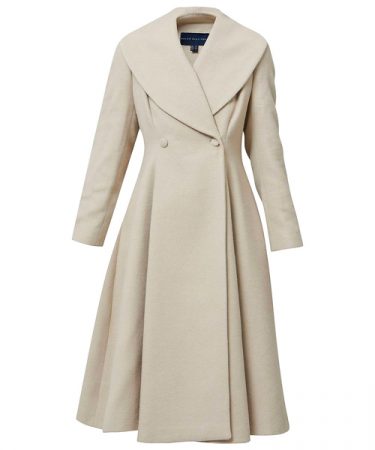 HELEN MCALINDEN SHAWL COLLAR COAT
I think this wool-mix coat is very Kate. It features a tailored fit-and-flare silhouette and shawl neckline for a vintage-inspired look.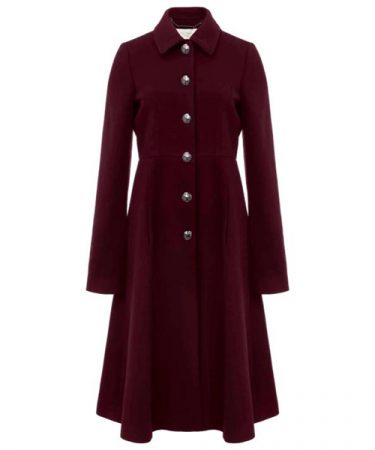 HOBBS LONDON CATILIN COAT, WINE
Hobbs London is a Kate-approved brand. We've seen her wear six of the company's colourful coats over the last decade. I am sure she'd like this full-skirted equestrian-inspired iteration too. It's made from recycled Italian wool.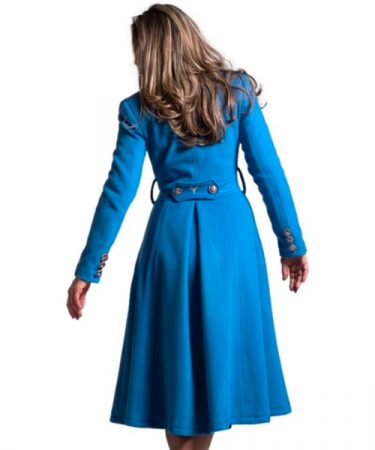 ASTRAEA PRINCESS COAT, VARIOUS COLOURS
You'd be forgiven for thinking this model is Kate, with a her bouncy blow dry and princessy coatdress! This fab wool-cashmere coat comes in 9 different colours and is customisable. Have it tailored to your preferred length, change of buttons, add a hood or request a custom size by sending your measurements.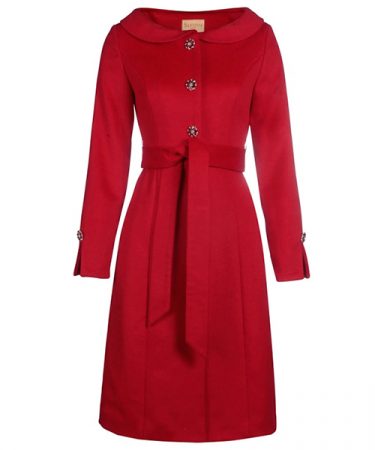 SANTINNI 'THE SWAN' CASHMERE COATDRESS, RED
I can picture Kate in this 1950s inspired coatdress with its bateau neckline, belt and crystal buttons. Cashmere/wool mix.
6. Brilliantly bright
Queen Elizabeth famously wore bold colours so people could claim they'd spotted her among the crowds.  "I have to be seen to be believed", she is reported to have said. Kate follows the same principle.  She'll regularly attend public engagements wearing a coat in an eye-catching hue.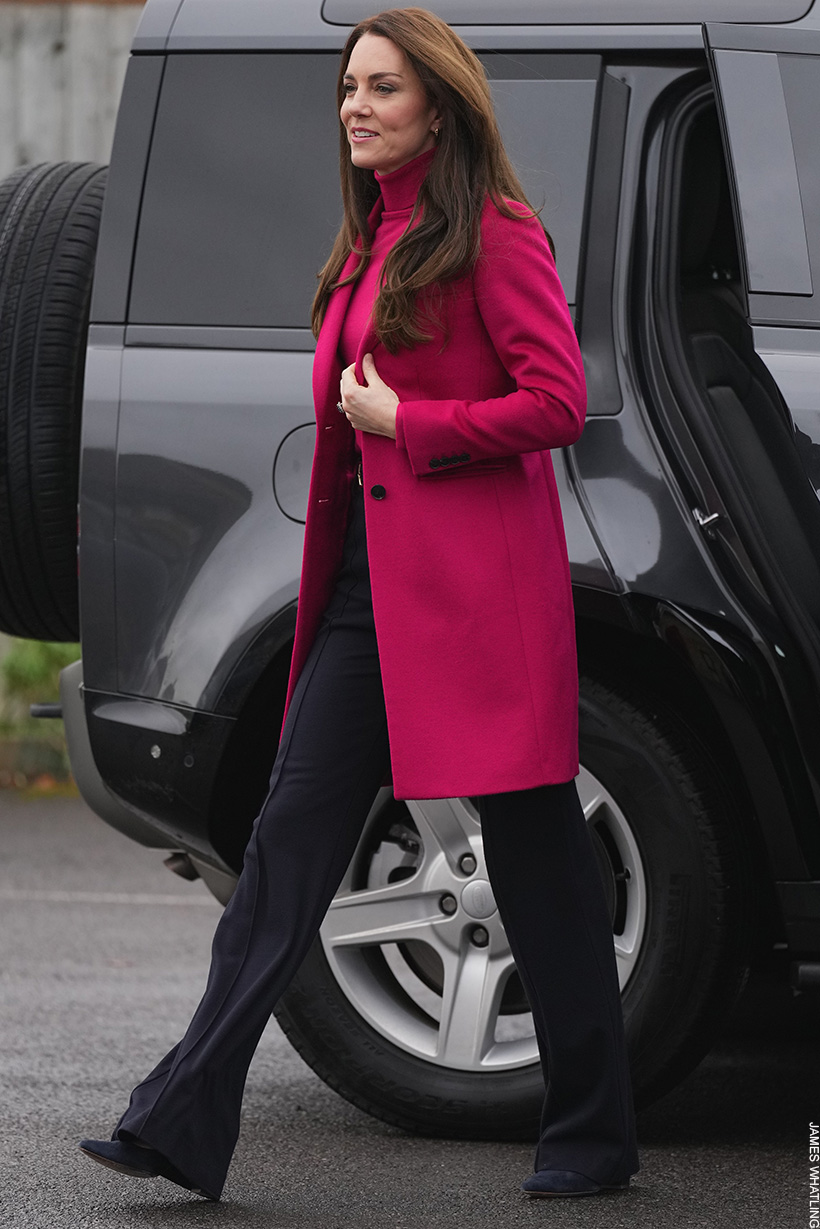 The Princess is not afraid of colour. She has dozens of bright red, blue, pink and green designs in her closet. Make like Kate and add a splash of colour to your winter wardrobe:
GET THE LOOK: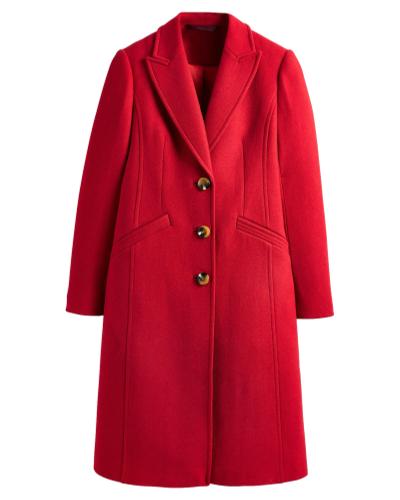 BODEN WOOL BLEND TAILORED COAT, RED
Kate loves a red coat and is partial to Boden clothing, so I could see her buying this! The coat is crafted from a wool mix fabric. Comes in both regular and petite.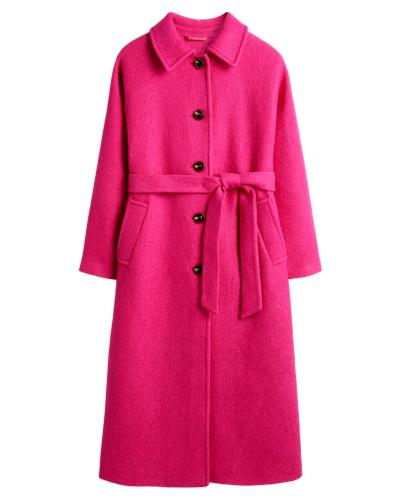 BODEN BELTED TEXTURED WOOL MAXI COAT, PINK
I could see Kate wearing this hot pink wool coat, open, without the belt over long trousers and a matching sweater. I think she'd buy it in the forest green too! (Note: According to the reviews, you need to size down!)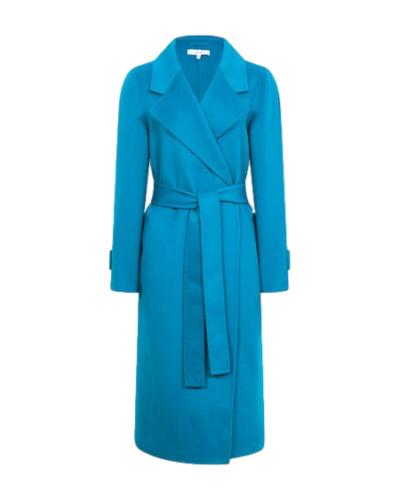 REISS AGNES BLINDSEAM LONGLINE COAT, BLUE
From another Kate approved brand, Reiss. This gorgeous blue coat is made with recycled polyester yarn, it features notch lapels, a tie waist and slip pockets at each hip. It looks fantastic on the model styled with a silk shirt and wide leg trousers in the same shade of blue.
6. Lovely longline
Longline coats are a key style for autumn-winter 2022. They're fantastic for throwing over just about any outfit, as demonstrated by the sartorial set during fashion month. Kate's leaned into the trend recently: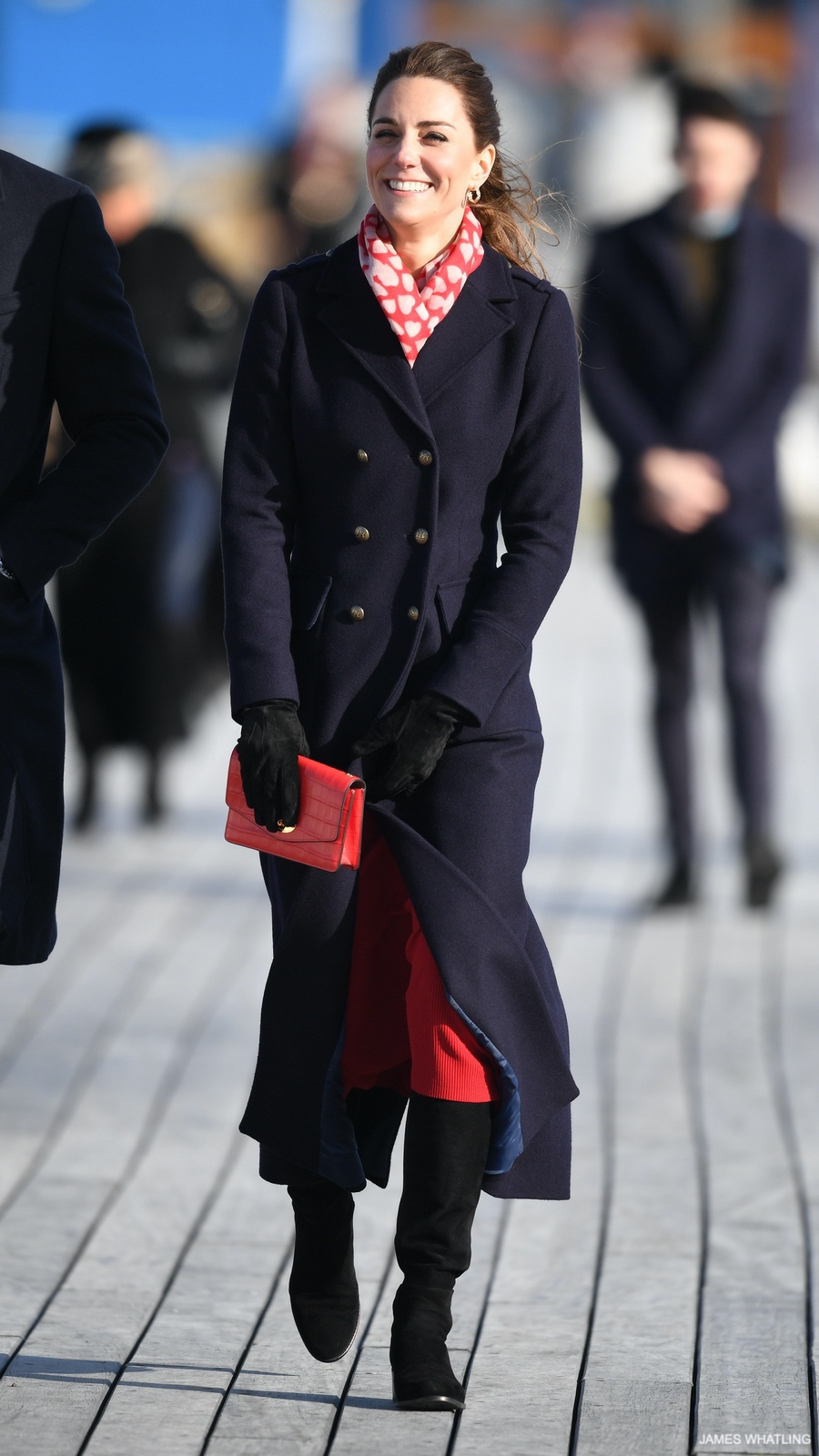 This gorgeous iteration is from Hobbs London. It's no longer available, but never fear. They do sell a very similar style, which I've linked below:
GET THE LOOK: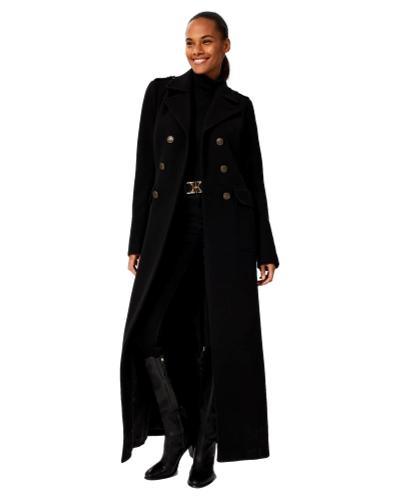 HOBBS LONDON NELL MAXI COAT, BLACK
This elegant coat is brilliant if you're looking to copy Kate's style-it's a very similar design. The coat is military inspired, maxi-length, double-breasted and features antiqued brass military buttons. It's made from recycled Italian wool and a touch of cashmere. The key difference is the colour. Kate wears navy, the Nell coat is black.