In October 2019, the Duchess of Cambridge (Kate Middleton) visited the Natural History Museum in London wearing a purple sweater by British fashion brand Warehouse.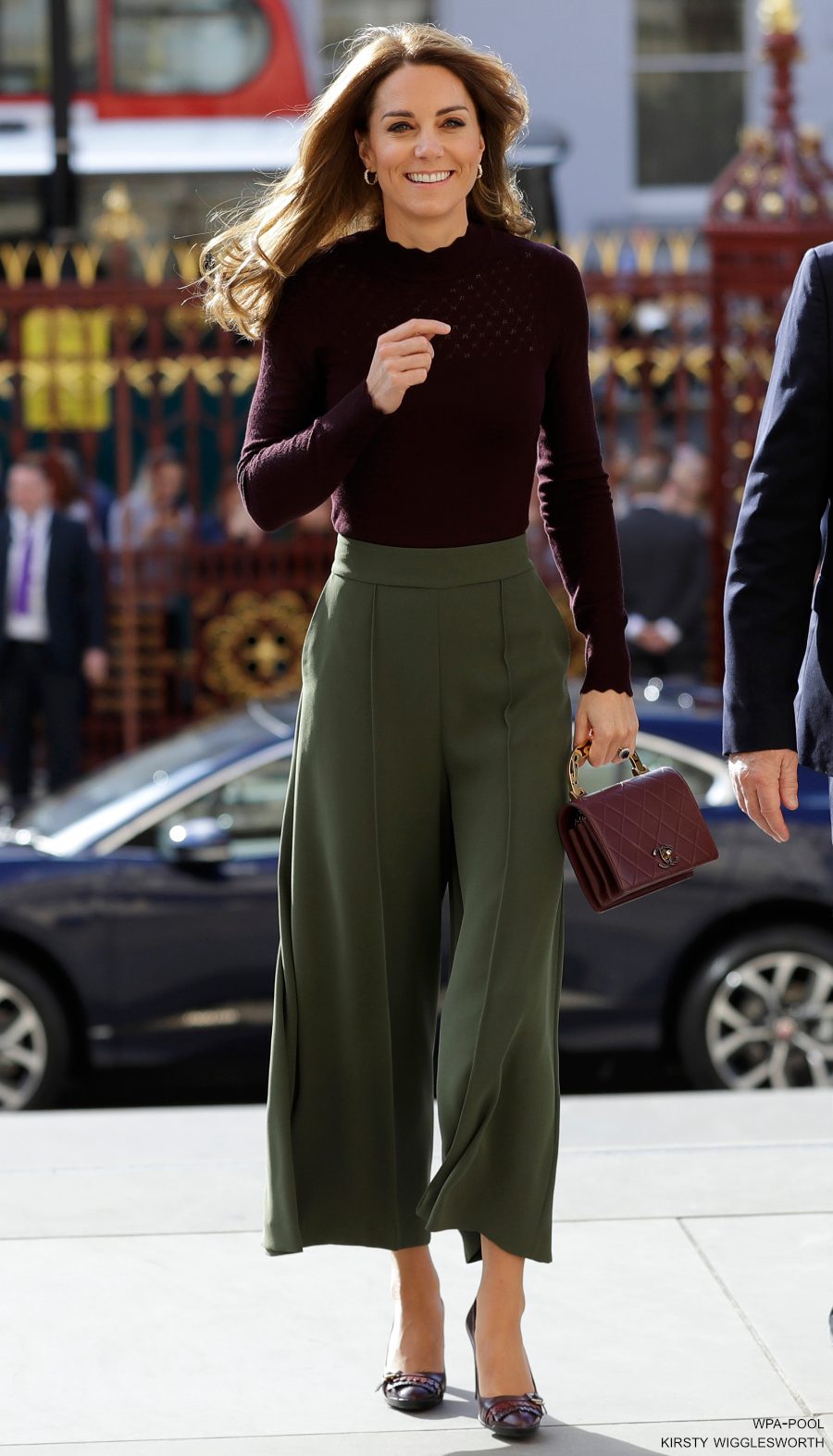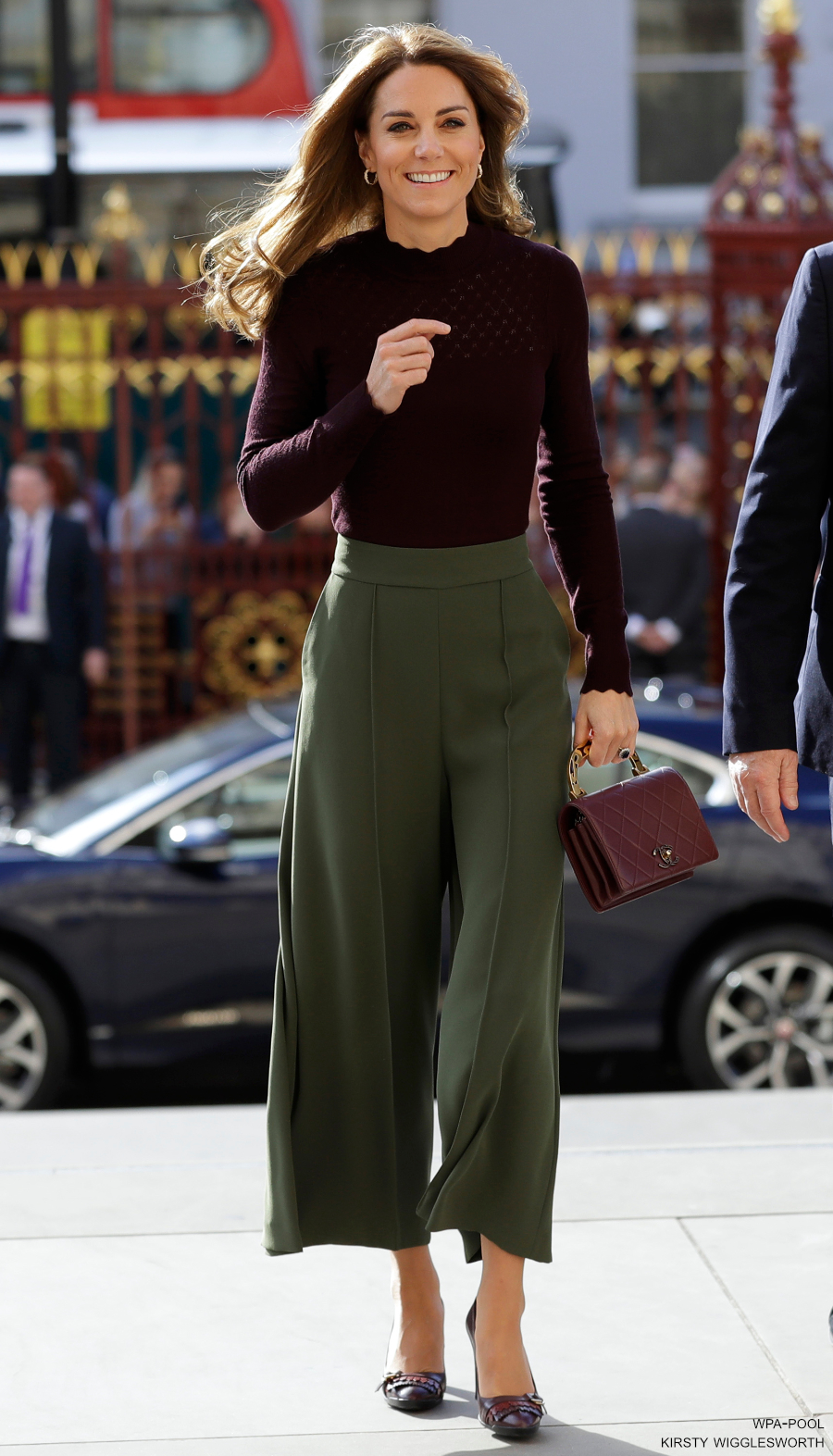 She paired the piece with a pair of khaki green culottes by Jigsaw, a small Chanel bag and a pair of Tod's heels.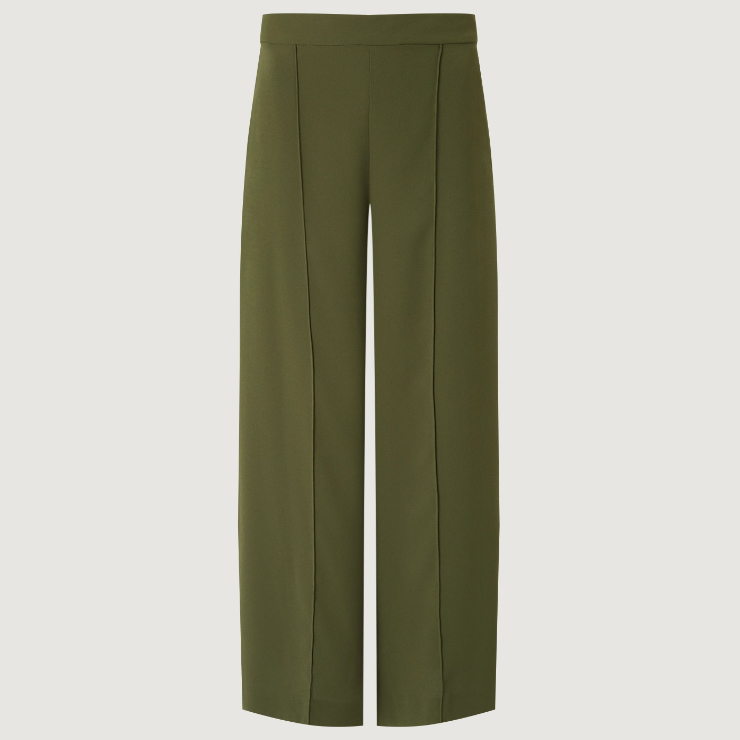 About Kate's jumper:
The jumper features a pointelle texture at the yoke, a scalloped high neckline, scalloped cuffs and long sleeves. It's made from a viscose/polyamide fabric. Kate wore the "Berry" colour.
Buying Kate's sweater:
The exact sweater worn by Kate is sadly out of stock. However, the company do sell a nearly-identical design in the same berry purple colour that IS still available. It has the same high neckline and wave pattern on the fabric: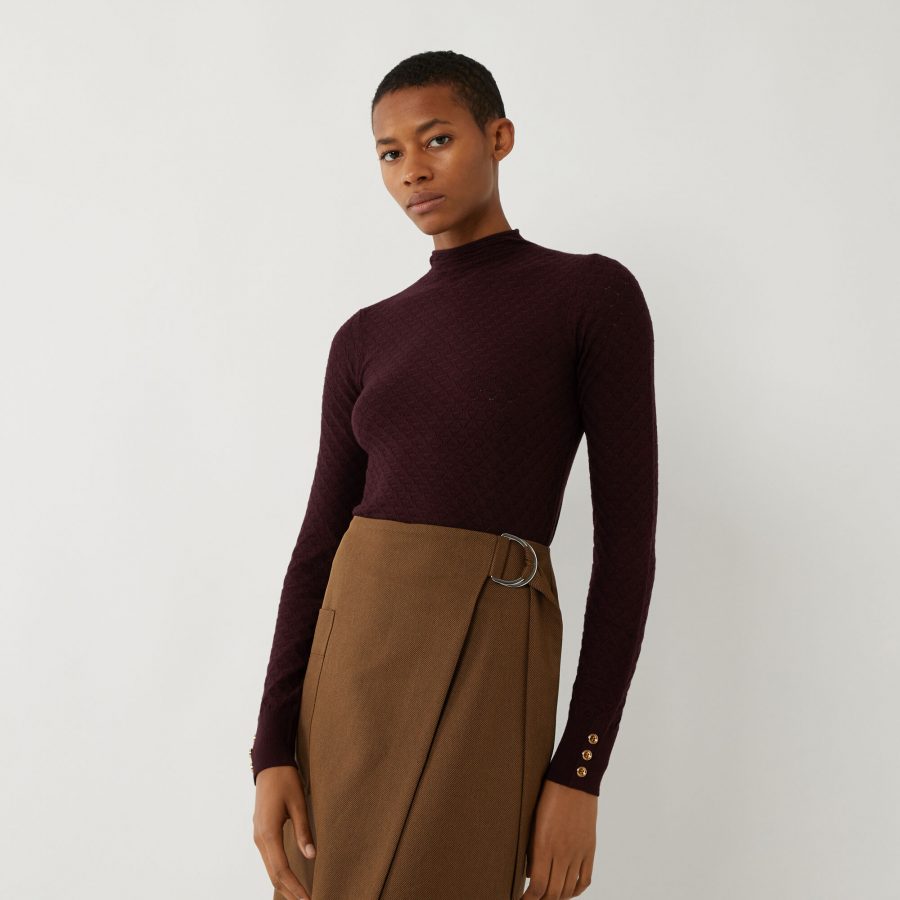 However, it does not feature the scalloped detailing and has additional button detailing on the sleeves.
Otherwise, a bronze 'sparkle' knit version of Kate's jumper is still available in all sizes (at the time of writing).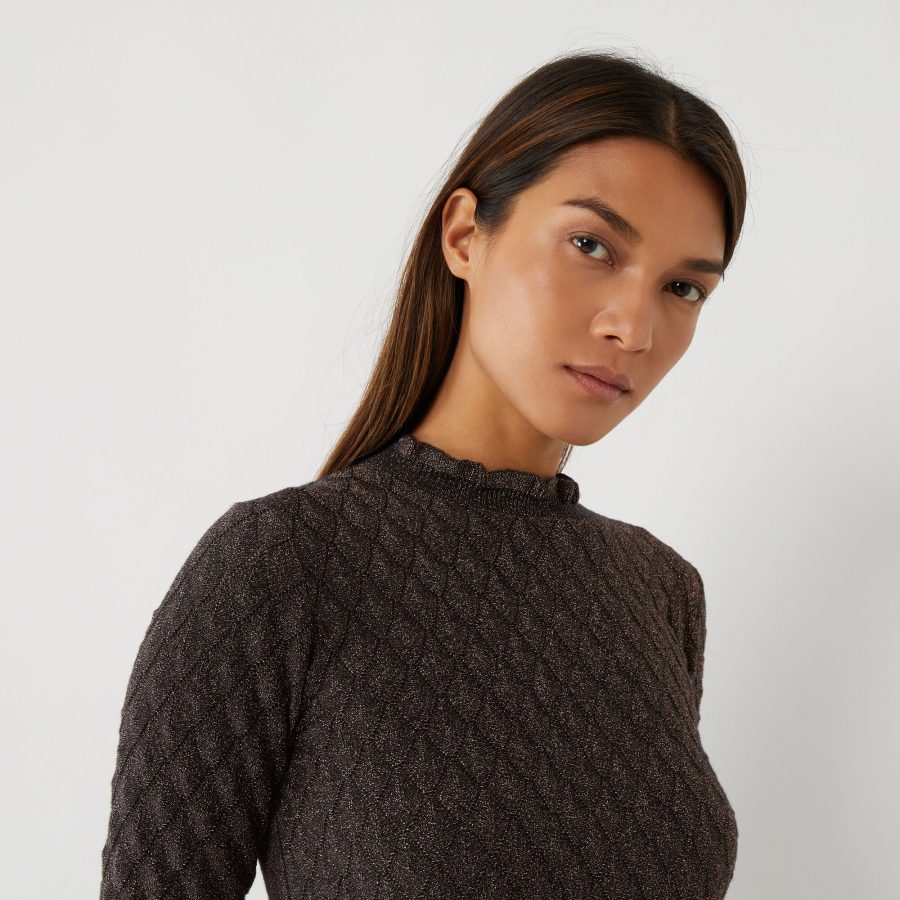 If you'd like to buy the exact piece worn by Kate, try eBay.
Kate wearing Warehouse:
This is the first time Kate has worn Warehouse to a public engagement. However, we know she has clothing from the company in her closet! In 2011, it was reported that she purchased three outfits from the high street chain for her honeymoon.
From an article in the Telegraph:
She was spotted in high-street chain Warehouse on the King's Road this afternoon, picking up four pieces from its summer collection. They include a white lace-trimmed smock, £55; a feather-printed one-shouldered dress, £45; a short tropical bird-print dress, £65; and a poppy-print strapless dress, £60. Perfect pieces for a sunny beach holiday – here's hoping Prince William, who is keeping the location of the royal honeymoon a secret from Middleton, will deliver.
The article also notes that Kate spent just 20 minutes in Warehouse choosing the items with a friend.